RESERVE ONLINE IN MINUTES
RESERVE ONLINE IN MINUTES
Save 50% see how
No Truck Needed see why
No Heavy Lifting we can help load or move
200+ 5-STAR
REVIEWS
A+ BBB
RATING
LOWEST PRICE
GUARANTEE
Box-n-Go Storage & Moving - as Easy as 1-2-3
1
We Deliver
2
We Pick Up
3
We Store or Move
Store on your driveway or inside our secure facility. Load/unload only once. Ground level access.
I want to:
Are you a student?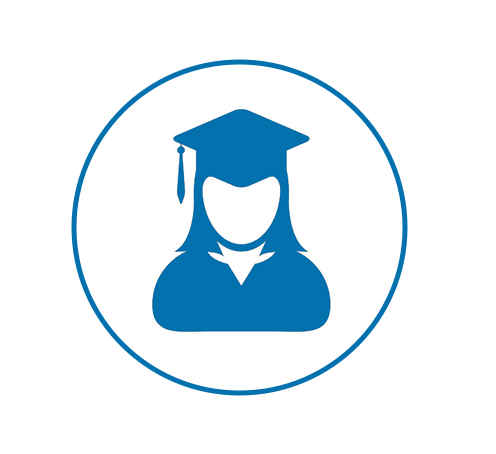 Available Sizes
Box-n-Go - XXL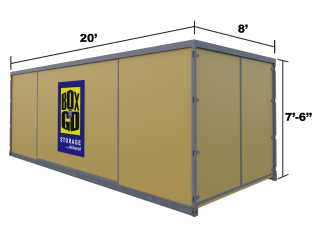 20' Container – all weather.
Perfect for 3-bedroom residence.
5-7 rooms, furniture, appliances, etc.
Learn More
Box-n-Go - XL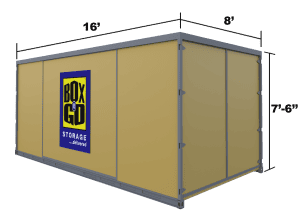 16' Container – all weather.
Perfect for 2-bedroom residence.
3-5 rooms, furniture, appliances, etc.
Learn More
Box-n-Go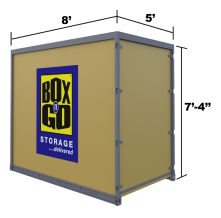 8' Container – all weather.
Modular – works for any need.
Each fits 1-1.5 rooms.
Learn More
I want to:
Are you a student?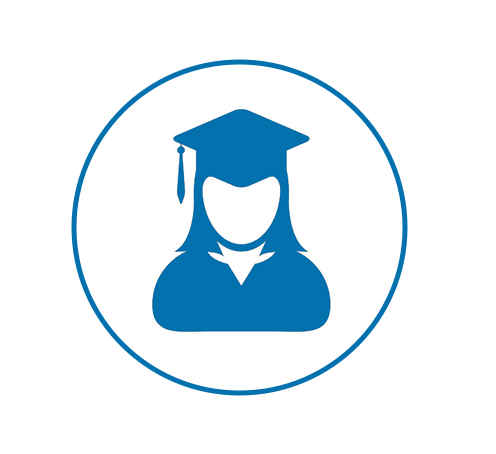 See How Our Services Can Work for You
I want to:
Are you a student?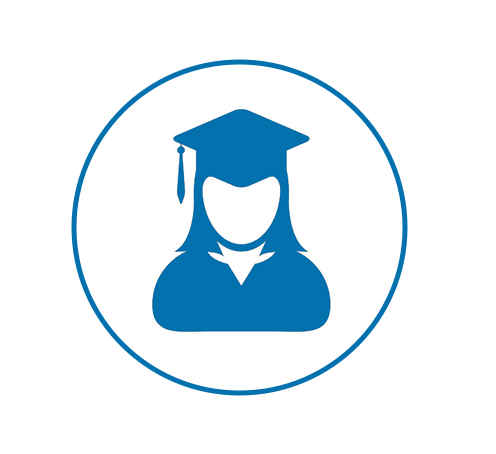 Our Services
Personal & Business Storage
Student Storage
Local & Nationwide Moving
Packing & Loading Help
Moving Boxes & Supplies
Do not see what you are looking for?
What Our Customers Think
I want to:
Are you a student?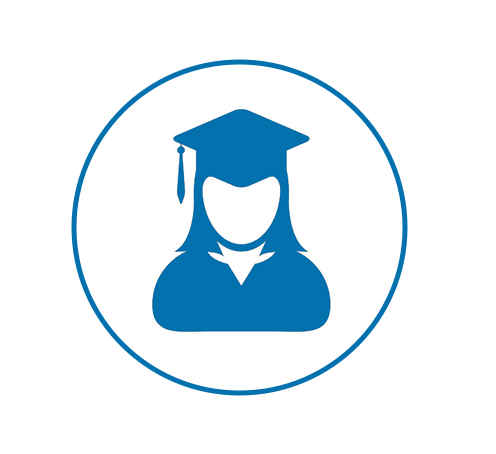 Why Box-n-Go? Here is Our Promise:
We are dedicated to deliver the best solution for almost any storage & moving need, with no gimmicks or hidden costs:
No truck to rent. We deliver storage to you!
Load/Unload only once.
Pay only for space you use.
Secure, climate-friendly facility.
Drive-up access
No Truck to rent…EVER!
Save money and time.
Reduce the risk of accidents and injuries.
No need to pay for gas, insurance & mileage!
Load ONCE Storage Solution!
You only need to load your belongings once!
No need to load and unload it all again into a storage unit.
All containers come with easy ground level access!
Pay Only for the Space You Use!


(if storing at our facility)
No not need to guess on how much space you actually need.
Order an extra 8' x 5' unit. Do not use it – do not pay for it.
Secure, Climate-Friendly Facility!
Highest degree of security and protection.
Our 8' x 5' units are breatheable – no mold or mildew.
No funky smell when your belongings return.
EASY Drive-Up Access!


(if storing at our facility)
Access your units at ground level.
No elevators, ramps, stairs to climb.
Schedule access appointment & drive straight to your units.
I want to:
Are you a student?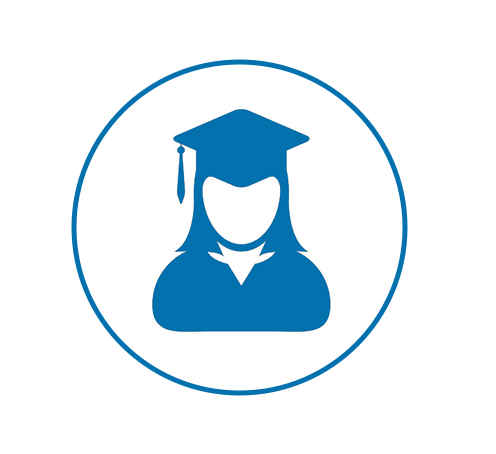 How To Choose the Cheapest Storage Unit Near Me
There's nothing wrong with being a collector, but when a collector attempts to combine households, then there can be a bit of a problem. Put your mind at ease and your collection in the right hands with cheapest storage unit options. If you have gone to antique shows and auctions, and you have some pretty cool stuff. You will definitely want to keep them in storage. The small house you and your wife-to-be can afford won't hold all of your stuff. The topic has caused some rifts between you and the one you love. But don't let your marriage fall apart before it's even started. There's a simple solution! You need to find a storage unit.
Important: Read This Before Renting the Cheapest Storage Unit
Moving is always a challenging experience, whether you are moving temporarily or permanently. In either case, you may be faced with questions such as, "Do I take everything with me?" "Should I sell the things I do not need?" Alternatively, should you leave some items with a family member or friend?
While these are common dilemmas you will face, one of the easiest ways to resolve the situation, however, is to find an appropriate storage solution.
Why Rent a Storage Unit?
Even if you find the cheapest storage unit in your area, you still have to spend extra money on renting a U-Haul or Rent-A-Truck to move your furniture, kitchenware, and other household items. You may even wonder if it may be best to simply sell off some of your belongings to lighten your load, or whether to keep the items at a friend's place.
Truth be told, neither of these options are particularly good.
While you may not feel that you need a large storage space for your items, keeping them with a friend or family member is not an ideal arrangement for either party. Finding a cheap storage unit is the best way to ensure that your items are stored safely, ready for you when you get back.
Things to consider for the best storage unit
If you are looking for options, that include the safe and secure storage of your most prized possessions, then you are in luck. With a simple phone call, a storage unit can be delivered right to your property. You can load up your collection yourself so that you know nothing will be harmed during the process.
The storage company will then come and retrieve your box of valued goods and store it in their highly secure indoor facility, where no one else can touch it, where weather can't get to it, and where all your valuables will remain in the same pristine condition in which they were packed. But wait, that's not all. This is not a option that's going to cost you an arm and a leg. In fact, even though it's probably the most safe and secure way to store your most valued possessions, it will likely cost you half as much as it would to store them somewhere else.
And somewhere else isn't going to have your storage unit under lock and key inside of their monitored facility. Someone could easily cut a lock, break-in, and walk away with the items you have spent all of those years collecting, all of your memories gone. So, for half the money you'd spend for a less secure facility, you can easily and conveniently pack up and store all of your collection.
Storage Units are Not Just for Moving
Storage units are fantastic for many reasons. They are handy if you need to make a little more space in your home. Perhaps you have a baby on the way, or your in-laws are moving in for a few months. You will need to make space.
Perhaps you are getting a divorce, and you are not sure about your permanent living arrangement yet. Or, you may need to move temporarily for work, where you will be living in a small apartment provided by the company. You can hardly take all your belongings there. Keeping them in a storage unit means they are safe. And, when your living situation stabilizes, or you need an item from the unit, you can easily access your belongings.
Do Your Research
Most people start this process by entering something like, "storage unit near me," into a search engine. The hope is they will find a cheap and high-quality storage solution located near their home.
There are so many factors to consider when you are hunting for the right storage company, however. You will want to find a storage solution that is affordable but also offers the features and amenities that you need. Security is a very important concern, as is easy access to the storage facility.
While there are many storage solutions in your area, you have probably not heard about the advantages of going with a mobile storage solution.
Perks of a Mobile Storage Solution
The mobile storage solutions offered by a company like Box-n-Go are a huge upgrade to the traditional storage you have experienced in the past.
With a typical storage company, it is up to you to get your items to the cheapest storage unit. Whether you hire a U-haul or get a friend to lend you their truck for the day, you are responsible for that. Of course, you could always hire a moving company. However, that costs even more money and is another hassle you personally have to deal with.
What if you could find a storage company that took away this burden?
Box-n-Go offers mobile storage solutions, which ensure you do not have to rent a moving truck, hire professional movers, or ask your neighbor to help you lift your fridge.
When you order a storage unit, the Box-n-Go delivers the storage unit right to your home. The cheapest storage unit stays on your property, and you have the chance to pack it at your leisure. The unit is completely secure, and you can lock it up when you finish moving your items for the day.
Unit Delivery
Once you complete packing everything, give a call to Box-n-Go, and they will come and pick up the unit. It's that simple.
There is no need to pack everything twice or spend thousands of dollars on a moving company. We deliver the cheapest storage unit to your door. The best part? If you are moving cross country, you can have your mobile storage unit delivered to the company facility that is closest to where you are moving to.
Let's say you are currently living on the east coast, but you are moving to the west coast. You would call Box-n-Go and ask them about their facilities closest to the city where you are moving. Then you can ask them to deliver your packed unit to that facility. Easy.
Accessing Your Unit
When your unit is picked up and delivered to the facility nearest you, it is in a highly secure location. There is no possibility of theft because the facilities are guarded and monitored 24/7. Additionally, you have access your storage unit Monday through Friday. Simply provide one business days' notice.
Once you provide notice, Box-n-Go will make the arrangements. You can drive to the facility, get inside, and access your secure unit.
Re-Delivery
To make things even more convenient for you, Box-n-Go will even deliver your cheapest storage unit to your brand-new address any time. Whether you are moving temporarily or permanently, whether your new home is in the same neighborhood or across the country, simply give Box-n-Go a call, and they'll deliver your storage unit right to you.
Storage Unit
If your collection is big enough that you need more than one unit, so be it. You only pay for the space you use, making this storage option that more amazing. No hidden cost. You simply call them. Also, load up your storage unit, and they take it to where they can keep it safe and secure. You never have to worry about your unit or the important things inside when you choose the right storage option.
In Closing
Choosing a mobile storage service is the most convenient option. Whether you are moving temporarily or permanently, you may not have space for certain items in your home. But you will know they are safe and secure with Box-n-Go. And best of all, when you need your items, you can drive up to the facility to pick them up. You can have your storage unit delivered to any address.