RESERVE ONLINE IN MINUTES
RESERVE ONLINE IN MINUTES
Save 50% see how
No Truck Needed see why
No Heavy Lifting we can help load or move
200+ 5-STAR
REVIEWS
A+ BBB
RATING
LOWEST PRICE
GUARANTEE
Box-n-Go Storage & Moving - as Easy as 1-2-3
1
We Deliver
2
We Pick Up
3
We Store or Move
Store on your driveway or inside our secure facility. Load/unload only once. Ground level access.
I want to:
Are you a student?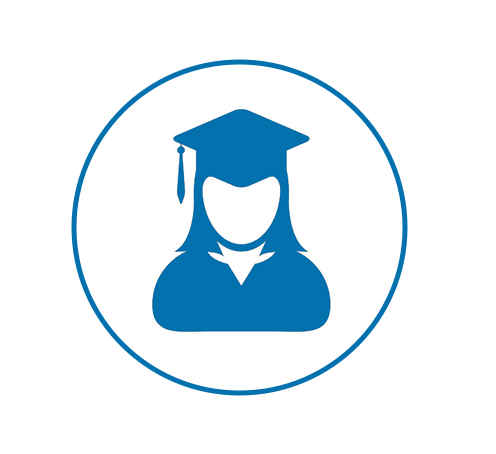 Available Sizes
Box-n-Go - XXL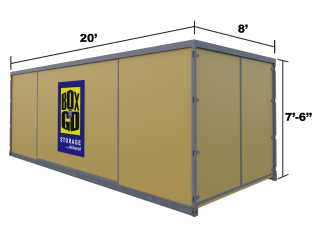 20' Container – all weather.
Perfect for 3-bedroom residence.
5-7 rooms, furniture, appliances, etc.
Learn More
Box-n-Go - XL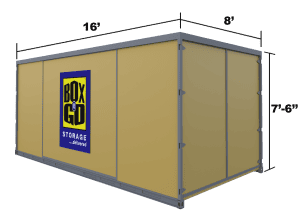 16' Container – all weather.
Perfect for 2-bedroom residence.
3-5 rooms, furniture, appliances, etc.
Learn More
Box-n-Go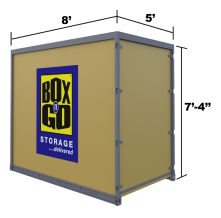 8' Container – all weather.
Modular – works for any need.
Each fits 1-1.5 rooms.
Learn More
I want to:
Are you a student?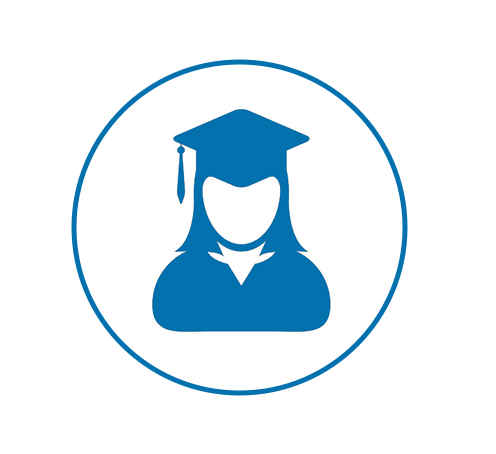 See How Our Services Can Work for You
I want to:
Are you a student?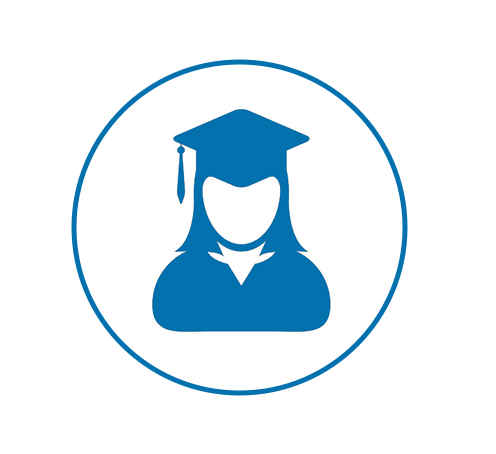 Our Services
Personal & Business Storage
Student Storage
Local & Nationwide Moving
Packing & Loading Help
Moving Boxes & Supplies
Do not see what you are looking for?
What Our Customers Think
I want to:
Are you a student?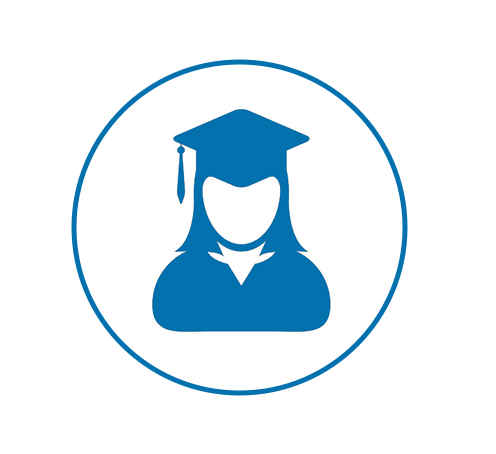 Why Box-n-Go? Here is Our Promise:
We are dedicated to deliver the best solution for almost any storage & moving need, with no gimmicks or hidden costs:
No truck to rent. We deliver storage to you!
Load/Unload only once.
Pay only for space you use.
Secure, climate-friendly facility.
Drive-up access
No Truck to rent…EVER!
Save money and time.
Reduce the risk of accidents and injuries.
No need to pay for gas, insurance & mileage!
Load ONCE Storage Solution!
You only need to load your belongings once!
No need to load and unload it all again into a storage unit.
All containers come with easy ground level access!
Pay Only for the Space You Use!


(if storing at our facility)
No not need to guess on how much space you actually need.
Order an extra 8' x 5' unit. Do not use it – do not pay for it.
Secure, Climate-Friendly Facility!
Highest degree of security and protection.
Our 8' x 5' units are breatheable – no mold or mildew.
No funky smell when your belongings return.
EASY Drive-Up Access!


(if storing at our facility)
Access your units at ground level.
No elevators, ramps, stairs to climb.
Schedule access appointment & drive straight to your units.
I want to:
Are you a student?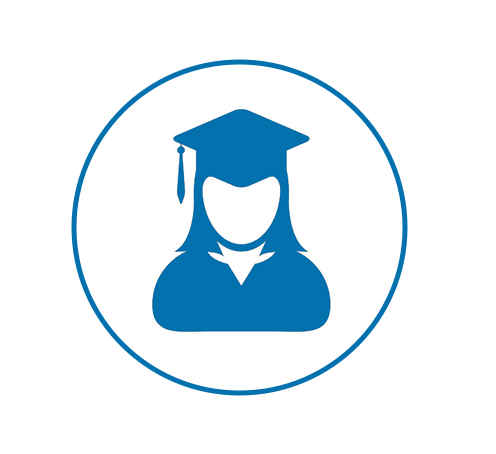 Self-Storage Units in Long Beach, CA
Whether you're relocating from another beautiful California city or from another state, self storage near Long Beach CA comes in handy. Self storage solutions in Long Beach, CA provide a safe, convenient way to keep your belongings together during the process. Many locals use a self storage 90805 during their relocation. They enjoy the stress-free solution afforded to them. Long Beach storage 90804 solutions in the area include units of various sizes. These can safely contain
household furnishings
,
appliances.
As well as decorations, musical instruments, artwork, business supplies. As well as a plethora of other goods according to your needs. Rent in 30-day periods and easily renew by making the monthly storage rental 90805 payment ahead of the due date.
Need Cheap Self Storage in Long Beach CA?
Relocation is only one of many reasons why renting Long Beach self-storage units 90807 is the ideal solution for area residents who need more space. Business owners often use self storage units near 90802 to keep supplies and documents safely stored. While local musicians enjoy the ease of storing instruments and other equipment inside a safe storage 90814 container. Self storage in Long Beach CA is suitable for a broad range of needs. Costs of renting a storage locker vary. With factors like the size and type of the unit influencing the price. It's easy to find the best prices for storage 90802 services by comparing options. Do so between a few different companies in the area. Take advantage of the various savings offered from coupons, promotions. Also do not forget about special offers for cheap self-storage units near 90804 in or near Long Beach.
Options for Cheap Storage Units in Long Beach
Individuals who wish to use a self storage near 90802 solution in the Long Beach area can choose from units of various sizes. Small storage units 90805 are capable of holding a few boxes or the contents of a studio apartment. Long Beach storage 90815 unit sizes only get larger from that point. With choices large enough to accommodate the contents of a 3-bedroom home or an office. It's important to select a unit that is large enough to comfortably store all of your belongings with space to move around inside. Don't stack boxes too high! With the low cost of a storage unit 90804, it's easy to sort through the sizes to make sure that you have ample room inside.
Long Beach Storage Center – The Climate-Control Storage 90808
Along with various sizes of units, there is also the option to rent a climate-controlled storage unit. Not everyone needs or wants a climate-controlled unit. However for many people, they provide the perfect solution to keep their items safe until they're retrieved from the storage facilities near 90804. Climate-controlled units regulate the temperature inside the unit as well as the humidity levels. If you're storing photographs or other items that are easily damaged by high temps or moisture, consider upgrading the rental. Consider using climate-controlled storage facilities 90802.
Cheap Self Storage Long Beach CA – Need to Store a Vehicle?
Boat and RV storage rental near 90808 options are available if you have either of these items but nowhere to keep it. Using storage units in 90802 is a great way to protect your investment. Keeping it safe, secure, and at its best until you're ready to use it again. Or have more storage space. If you need cheap storage Long Beach CA for a boat or for an RV, inquire about your options in local marina.
Benefits of Self Storage Long Beach CA
Temporary storage places 90805 offered by self storage companies prevent messes. They also alleviate stress, and make life simple again when it seems everything else is in chaos. Renting short-term cheap storage units in Long Beach CA requires no credit check or deposit. So anyone can rent a unit without worry or extra money needed upfront. Once the items are stored in the unit, they're out of the way. Yet there's assurance that no harm will come to the items that you cherish. Your personal storage unit 90806 is safe, secured by a heavy-duty lock, and protected by video recording and 24-hour monitoring. It is easy to leave your belongings behind when you're confident they're safe inside the unit. Long Beach CA self storage units are rentable by the month. With easy access to the unit during the company's normal business hours. Pay several months in advance if you'd like. There's no minimum contract length nor is there a maximum time for your monthly cheap storage 90805 rental. Your items are safely stored inside the unit until you're ready to come back and retrieve them! When your items are stored inside of a self storage unit 90808, it is easy to go about the day without worry.
How to Get the Most from Your Cheap Storage Units Long Beach CA
Think outside of the box and it's easy to get more from your self-storage near 90804. For example, many storage near 90804 companies offer special deals and promotions that could land you a free month's storage. Or another great deal that you will not want to miss. Often its a deal on a short term storage 90804. Inquire of special deals before renting a storage unit. Be sure to browse the company's website to check for web-only deals. Browsing the web to look for coupons, promotions, and special offers is also a simple, quick way to score some awesome savings on Long Beach portable storage units near 90808. Organization is important when renting a Long Beach self-storage unit. Keep things neat and tidy to reduce some of the hassles of finding items that you may need during the month. Use a Sharpie to label each box with its contents, facing this toward the front of the room so it's easy to see when looking for items. Remember to stack boxes only to the eye level to prevent falls and injuries and keep a path in the middle of the unit so you can easily move about when inside. Organization saves time and headaches and is a step worth completing when using self storage.
Self Storage For Your Lifestyle
When the time comes that your lifestyle is in a state of flux, self storage is a god sent for your possessions.  There are many price options when it comes to Long Beach storage all choices have their advantages and disadvantages. To get the most benefit of your Long Beach storage it needs to be organised effectively. The primary thing that needs to be done is to categorize all items that need to be stored.  Household furniture, appliances, clothes and books just tend to need standard storage facility near 90806. However, if you own some antiques and delicate items, you may have to sign up for storage facilities 90808 that offer controlled temperature and humidity. Be creative in using the storage spaces near 90807.  Whenever possible, store items such as furniture vertically to save on space.  Fill in hidden spaces with smaller items that have to be stored.  Drawers can be used to store clothes, books and fashion accessories.
Box-n-Go Storage
offer a unique service for Long Beach residents they will deliver any number of mobile storage near 90806 containers direct to your home.
Self Storage in Long Beach is the Perfect Solution
Self storage units in Long Beach, CA are available to anyone in the city that has stuff and no space for that stuff. Be sure to compare the options to find the best self-storage spaces 90804 for your needs and put the information above to use. These tips ensure that easy, cool, affordable storage places near 90804 are yours for as long as it is needed. Don't miss out on the exciting advantages that you get when using self storage in Long Beach! Unfortunately, not all self-storage facilities in Long Beach, CA are alike. You may have heard a lot of different stories on how thieves broke into a public storage facility in Long Beach. Therefore, it's crucial to do your research before you choose a Long Beach moving and storage 90805 company. First of all, it doesn't matter what your needs are for storage. All that matters is that your storage company can deliver on its promises. Furthermore, when making plans to put items in storage make sure you are getting friendly service, value, and secure options.
Contact
Box-n-Go Long Beach Storage places 90804.
Before You Place Your Items in Long Beach Public Storage, What Should You Ask?
While it may seem embarrassing, there is no shame in interviewing a public storage 90805 company, especially when you don't want your items to get stolen! Therefore, here are some questions you can ask to make sure you are choosing the right Long Beach storage facilities near 90808.
How many surveillance cameras do you have at your storage space near 90806?
Do you offer coverage protection if my items get stolen/damaged?
How many break-ins have happened at your storage near 90805?
Do you offer tips on how I can prevent thieves from stealing my items?
Do you have 24-hour security at your storage places 90805?
How will you compensate me if my items are damaged or stolen?
What is the number of the storage units near 90807 do you have?
How low is your rent on your cheap storage 90807?
Simple Tips for staying organized in a busy world – Long Beach storage at your service
Whether you are a college student, stay at home mom, or busy professional, it can be difficult to stay organized in a demanding world. It seems like every time you turn around, there's always something else to do, someone to meet, or somewhere to go.  The daily demands of your life in Long Beach often lead to forgetting to stay organized. While your days may seem long and chaotic, there are still ways you can stay organized.  In fact, some people say when your Long Beach space is clear, your mind is clear, and you will be more open to new things.  Try it and you will see. So here are some tips on how to use storage in Long Beach and stay organized.
Get a Long Beach storage unit 90813 – If you have more items in your Long Beach house than space, then it's a time to get a Long Beach self storage unit.  A Long Beach self storage unit will help clear clutter out of your home in Long Beach, and give you more space to create an extra room, decorate, or just leave open space for energy to flow. Placing your items in a Long Beach storage units 90814 will give you the peace of mind you need.
Get storage 90806 containers -If you need some of your items within arm's reach, you can leave them close to you instead of putting them in Long Beach self storage. Storage near 90808 containers are ideal for kid's toys, books, stationery, and even clothes if you get a big enough storage 90808 container!  If you still have too many items, consider putting your items in storage in Long Beach.
Some more organizational tips
Install shelves -Do you always find yourself searching for your favorite book, toy or gadget in your Long Beach home?  If so, then maybe it's time you install shelves on your walls.  Shelves not only create more space, they also make it easy to find your belongings.  If you still have trouble placing your items on shelves, try placing them in Long Beach storage 90815.  Most Long Beach self  storage 90815 facilities have quick and easy access for you to retrieve your items at any time.  So, if needed, you can just go pick up your favorite thing on a weekly basis, and then return it to storage in Long Beach whenever you are ready.
Create Lists – While creating lists may seem like a simple task, it makes it easy for you to really see what you need to be doing on a daily or weekly basis.  You can create to-do lists, and grocery lists.  This way you will be more prepared to tackle your day and get more things done in an efficient manner.
Discover How Box-n-Go Offers the Best Self-Storage Options in Long Beach
When it comes to protecting your valuable items, you want to do everything you possibly can to prevent theft and damage. At
Box-n-Go
, we understand this. Therefore, we have secured our Long Beach storage units near 90815 for rent and equipped them with some of the most up-to-date security. As a result, you never have to worry about thieves rummaging through your items.In addition to being a safe place to store your items, Long Beach self-storage units near 90813 also provide the following:
Breathable moving storage near me 90813 containers that prevent mildew
Free ground level access
Quick and easy retrieval of your belongings within a 1-day notice
Free (limited) coverage protection of your belongings
Monthly rental options
College dorm moving services
And much more…
Box-n- Go storage can help you stay organized!
Call us and reserve your Long Beach storage space near 90808 today! When it comes to staying organized, it can be difficult, however.  If you have a plan to stay organized, and invest in Long Beach storage, you will  have less stress and can clear your mind. Whether you need a storage 90807 to keep organized or you are relocating, Box-n-Go has affordable storage near 90807 solutions in Long Beach that you can choose from today. Call Box-n-Go self storage in Long Beach and find out why so many individuals use our Long Beach self storage 90807 to help  them stay organized.
Compare Us to Other Long Beach Self Storage Rentals
When you want a fast, reliable, and affordable moving and self storage company in Long Beach, choose Box-n-Go. Call us today and discover how we can help you have a pleasant experience. In fact, we are so confident that we invite you to compare us against other storage space near 90815. Please visit these 90815 storage units facilities in Long Beach and see what option works best for you:
1917 Long Beach Blvd, Long Beach, CA 90806 – Public Storage 90806
Store For Less Storage – 012 W Carson St, LB, CA 90810
4140 Cherry Ave, Long Beach, CA 90807 – Public Storage 90807
Long Beach Storage Center – 1700 Santa Fe Ave, LB, CA 90813
CubeSmart Self Storage – 198 W Artesia Blvd, LB, CA 90805
Storage Etc Long Beach – 2911 Redondo Ave, LB, CA 90806
2506 Atlantic Ave, Long Beach, CA 90806 – Public Storage Long Beach
Long Beach Self Storage – 2601 South St, LB, CA 90805
4295 Outer Traffic Cir, Long Beach, CA 90804 – Long Beach Public Storage
3207 E South St, Long Beach, CA 90805 – Long Beach Public Storage
Public Storage 90802 – 1734 E Carson Street
Pouch Self Storage – 1856 Cherry Ave, LB, CA 90806
South Street Self Storage – 2323 E South St, LB, CA 90805
US Storage Centers – 6655 Atlantic Ave, LB, CA 90805
U Haul Moving & Storage – 5880 Paramount Blvd, LB, CA 90805
Public Storage 90808 – 24180 Vermont Ave
Extra Space Storage – 194 E Artesia Blvd, LB, CA 90805
5400 Paramount Blvd, Long Beach, CA 90805 – Long Beach Public Storage
Vault Self Storage – 6897 Paramount Blvd, LB, CA 90805
StorQuest Self Storage – 2318 E South St, LB, CA 90805
1856 Cherry Ave, Long Beach, CA 90813 – Public Storage Long Beach
Long Beach Security Storage – 1430 E Anaheim St #3775, LB, CA 90813
Call Box-n-Go Today 1-877-269-6461
Box-n-Go
provides self-storage units to the following zip codes in Long Beach, CA: 90712, 90715, 90740, 90755, 90801, 90802, 90803, 90804, 90805, 90806, 90807, 90808, 90809, 90810, 90812, 90813, 90814, 90815, 90822, 90831, 90832, 90833, 90834, 90835, 90840, 90842, 90844, 90846, 90847, 90848, 90853, 90899. Find a Long Beach portable storage near me 90806 unit! In addition, Box-n-Go's convenient and affordable self storage near 90813 services are also available in the following neighboring cities:
Artesia, CA
,
Belmont Shore, CA
, 
Carson, CA
,
Cerritos, CA
,
Harbor City, CA
, 
Hawaiian Gardens, CA
,
Lakewood, CA
, 
Signal Hill, CA
,
Wilmington, CA
,
Los Angeles, CA
and
Orange County, CA
. Article tags:  Long Beach storage,  Long Beach self storage.
Self Storage Units in Long Beach
Many people in California use the traditional methods of organizing a move – finding movers, renting a car, paying for transportation, and having difficulties with organizing time … If you need Long Beach, CA storage, contact the modern Box-n-Go service. This company knows how to simplify your task and relieve all these worries.
Cheap containers for rent — accessible and convenient
Cooperation with Box-n-Go is based on the most straightforward algorithm. A storage unit for self-storage will be delivered just to the doorstep at your request. Then the client has as much time as necessary to organize the loading. Our staff will provide instructions on the proper packaging of your items. A heavy-duty lock and 24-hour monitoring with video surveillance with the self-storage option protect your property.
Self-storage facilities are rented out monthly near California. You will have access to the construction during normal company business hours. It is possible to pay several months in advance at once. There is no minimum contract duration or maximum time for our cheap storage rental service. You can return and collect your items whenever you are ready.
If you're looking for a fast, reliable, and affordable Long Beach moving and self-storage company, choose Box-n-Go. Call us today, and we are sure to help you have a pleasant experience.