RESERVE ONLINE IN MINUTES
RESERVE ONLINE IN MINUTES
Save 50% see how
No Truck Needed see why
No Heavy Lifting we can help load or move
200+ 5-STAR
REVIEWS
A+ BBB
RATING
LOWEST PRICE
GUARANTEE
Box-n-Go Storage & Moving - as Easy as 1-2-3
1
We Deliver
2
We Pick Up
3
We Store or Move
Store on your driveway or inside our secure facility. Load/unload only once. Ground level access.
I want to:
Are you a student?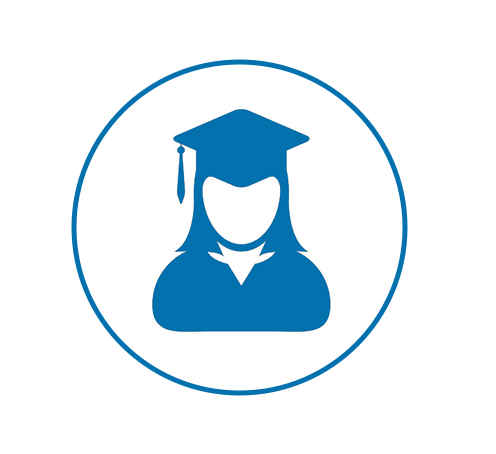 Available Sizes
Box-n-Go - XXL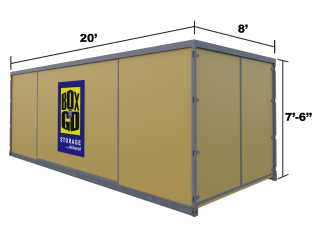 20' Container – all weather.
Perfect for 3-bedroom residence.
5-7 rooms, furniture, appliances, etc.
Learn More
Box-n-Go - XL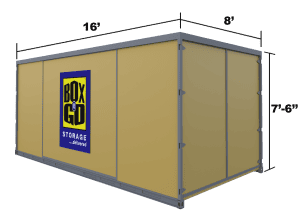 16' Container – all weather.
Perfect for 2-bedroom residence.
3-5 rooms, furniture, appliances, etc.
Learn More
Box-n-Go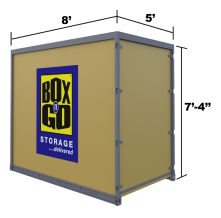 8' Container – all weather.
Modular – works for any need.
Each fits 1-1.5 rooms.
Learn More
I want to:
Are you a student?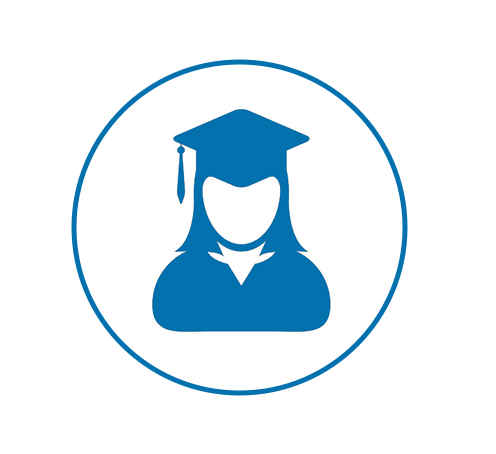 See How Our Services Can Work for You
I want to:
Are you a student?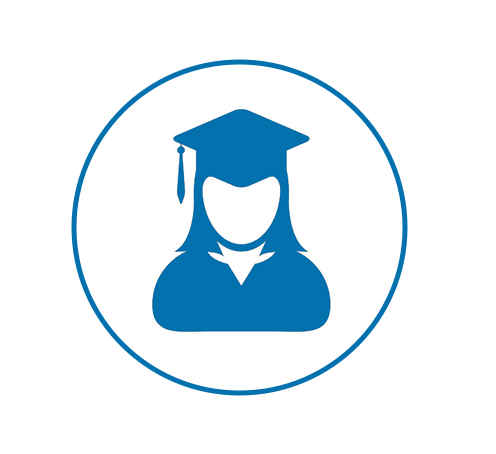 Our Services
Personal & Business Storage
Student Storage
Local & Nationwide Moving
Packing & Loading Help
Moving Boxes & Supplies
Do not see what you are looking for?
What Our Customers Think
I want to:
Are you a student?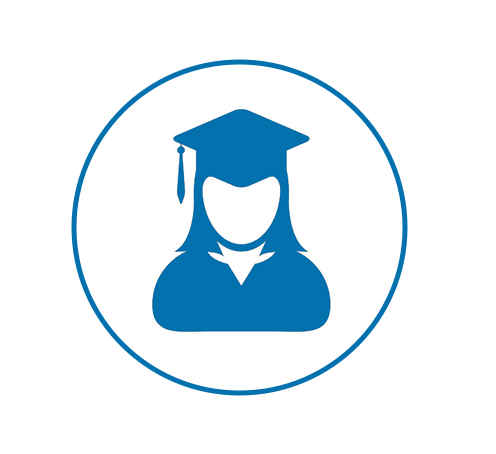 Why Box-n-Go? Here is Our Promise:
We are dedicated to deliver the best solution for almost any storage & moving need, with no gimmicks or hidden costs:
No truck to rent. We deliver storage to you!
Load/Unload only once.
Pay only for space you use.
Secure, climate-friendly facility.
Drive-up access
No Truck to rent…EVER!
Save money and time.
Reduce the risk of accidents and injuries.
No need to pay for gas, insurance & mileage!
Load ONCE Storage Solution!
You only need to load your belongings once!
No need to load and unload it all again into a storage unit.
All containers come with easy ground level access!
Pay Only for the Space You Use!


(if storing at our facility)
No not need to guess on how much space you actually need.
Order an extra 8' x 5' unit. Do not use it – do not pay for it.
Secure, Climate-Friendly Facility!
Highest degree of security and protection.
Our 8' x 5' units are breatheable – no mold or mildew.
No funky smell when your belongings return.
EASY Drive-Up Access!


(if storing at our facility)
Access your units at ground level.
No elevators, ramps, stairs to climb.
Schedule access appointment & drive straight to your units.
I want to:
Are you a student?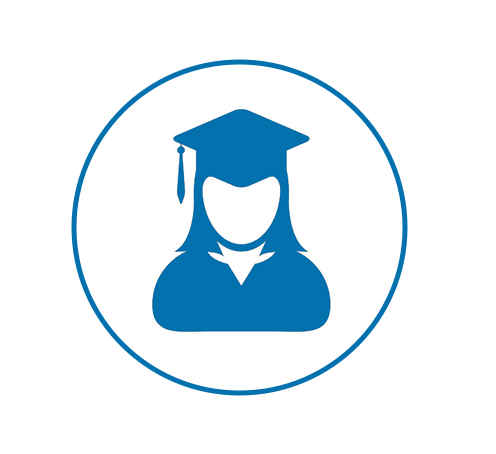 How big is a 10×30 storage unit?
Choosing the right size storage unit for personal or business use isn't as easy as it may first appear. You don't want to purchase more storage than you need. But you also don't want to pay for storage that isn't useful because you can't fit enough items inside! How can you determine what the best size unit is for your business storage needs? We are glad you asked!
Read on to learn about how big is a 10 x 30 storage unit. What can fit inside this larger size unit. How to decide if this is the right size storage unit for you.
How Big Is a 10 x 30 Storage Unit for Business?
At its most fundamental, a 10 x 30 (or 10 foot by 30 foot) storage unit offers 300 square feet or over 1,500 cubic feet of storage space. But what does this look like in visual terms? If you are more of a visual person, you can think of 10 feet by 30 feet of space as about the equivalent of a roomy one-car to one and a half car garage. The kind where you could easily store boxes or bicycle gear and cycles along each side. Another way to think about it is in terms of how big common items are and what will fit inside a 10 x 30 space.
A 10 x 30 space is going to be longer than it is wide – so think 30 feet long and 10 feet wide. It is a long, relatively narrow space. However, when content storage is well-planned, experts say it can easily fit the entire contents of a three to four-bedroom home, including over sized items.
Imagine if you had a pickup truck, several mattress sets and frames. Also a refrigerator, HVAC unit, living room and dining room set, filing cabinets. An office set with a chair and 20 or 30 boxes' worth of stored items. You could fit all of this inside a 10 x 30 business storage unit and likely still have room for plenty more.
If you consider using a portable storage provider, like Box-n-Go, you do not need to worry about your storage unit size. this is simply because Box-n-go units are modular. You pay only for the ones you actually use!
Tips for Figuring Out the Right Size Storage Space for Your Needs
In nearly every case, business owners are discovering it is far more economical to rent storage space away from their business location to store less-needed items. Priced by square foot of space, you can calculate it out for yourself. How much would it cost you to store your items at your work site versus in an off-site storage unit? If you are saving money by renting business storage, this is good for your business and your bottom line.
But you also don't want to rent more storage space than what you really need. These tips can help you determine the right size business storage unit for where you are in your company's growth.
Create your business storage inventory list.
We always recommend starting with a list of everything you think you want to store. This can be especially vital if some of your items are over sized or odd-sized and may reduce the available space near them. But there are other important reasons to create a working storage inventory list as well.
For example, you want to know which items are heavy so you can stack stored items strategically. You want to identify which items you will need often so you place those near the front. You need to know if certain items may be fragile or high-value or require special handling. By the time you are done creating your working inventory list, you can start the process of visualizing how much space they will take up.
Box-n-Go will provide you with an inventory sheet form. It will make your life a lot easier.
Plot it out on your floor.
If your own space permits, you can actually plot out the available space a 10 x 30 storage unit will provide right on your floor. Measure 30 feet long by 10 feet wide. Then measure up the wall to the height of your own shoulders. (Try not to stack stored items higher than this, as it represents a safety risk to you.)
Now refer to your inventory list and start "stacking" the items you want to store for your business. What will go in first and next? How will you label boxes and bags so you can easily identify their contents and retrieve them as needed? Don't forget to leave a central corridor that you can use to walk to the back of your storage unit to retrieve items!
Using the Box-n-Go inventory sheet will make it easy for you to plot the floor plan of your unit.
Consider which stored items need temperature control.
Many storage facilities today offer a mix of different storage units. Some may have special temperature control features (a good example here is a wine storage unit). A storage unit for business is really only as good as what it safely allows you to store so it will still be useful later. Pay special attention to how humidity and lack of ventilation may affect some stored items.
In general, ink, toner, natural woods and fibers, dry goods. Also perishables, paper goods and similar items can all benefit from temperature control in storage.
Consider storing with Box-n-Go. All the units are climate friendly.
Business Storage – Inquire about safety, security and access features.
As a busy business owner, you never know when you may need to access your storage unit to retrieve items you need. But you also want to know you can do this safely and securely. If you plan to send employees to your business storage unit, you also want to know they will be safe entering and exiting. Many storage facilities offer video surveillance and monitoring and coded or locked access entry/exit gates. Some offer on-site security personnel or restricted access hours.
Find out what kind of locking mechanism is used to secure your valuables and what the process is if there is theft, vandalism or damage of your items for any reason. Talk with the storage facility about insurance to protect your stored items if weather or other events beyond your control damage or destroy your belongings. If no insurance is available, talk with your broker about extra business insurance.
Choose your storage unit and start storing!
Preparing everything for storage can be a chore in itself. Transporting the items for storage and packing them inside can also be a big project. So you want to be absolutely sure you are selecting the right size unit before you get started. It can be helpful to visit the storage facility. See models of the size storage unit you are thinking about renting. This is a great way to visualize what it will be like using the unit on a daily basis.
Be sure to bring measurements of your items, including oversize or odd-sized items, so you can verify they will fit inside.
Getting the Most Value Out of Your Storage Unit
Because storage itself is becoming such a big business industry, there are many special deals you can find if you know where and how to look. For example, you may be able to get a discount by renting a unit for a particular time period.
If you have never rented a storage unit before, you may be eligible for a first-time discount. Sometimes specials can be found for certain size storage units that are less in demand. Ask about auto-pay. Also if you can get a discount for allowing the monthly rent withdrawals via direct draft.
By taking the time to research what is available in your area, including internet-only offers, you can snap up a great deal. Deal on the storage unit your business needs and deserves.
Box-n-go always has running specials. Call to find out what discounts are available. Also, check out whats posted online at www.boxngo.com.
Box-n-Go for all your storage needs
Box-n-Go provides the portable storage units. These are modular in nature and will address most any of your business storage needs. The advantages are numerous. You do not pay for the space you do not use. All units are climate friendly. All units can be delivered straight to you. So you or your employees do not have to drive around and waste time. call us 1-877-269-6461 and we will take care of the rest. Our friendly service advisers are standing by.