RESERVE ONLINE IN MINUTES
RESERVE ONLINE IN MINUTES
Save 50% see how
No Truck Needed see why
No Heavy Lifting we can help load or move
200+ 5-STAR
REVIEWS
A+ BBB
RATING
LOWEST PRICE
GUARANTEE
Box-n-Go Storage & Moving - as Easy as 1-2-3
1
We Deliver
2
We Pick Up
3
We Store or Move
Store on your driveway or inside our secure facility. Load/unload only once. Ground level access.
I want to:
Are you a student?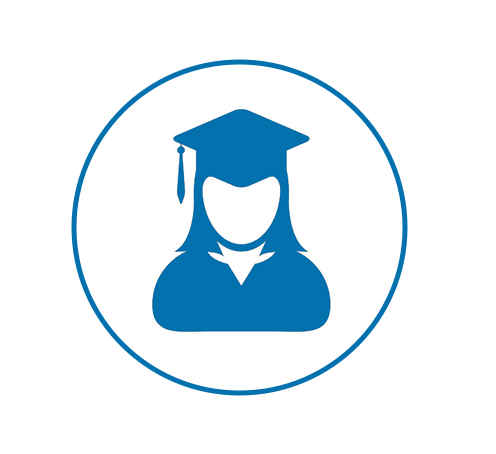 Available Sizes
Box-n-Go - XXL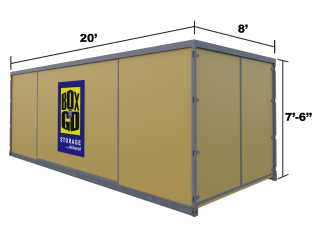 20' Container – all weather.
Perfect for 3-bedroom residence.
5-7 rooms, furniture, appliances, etc.
Learn More
Box-n-Go - XL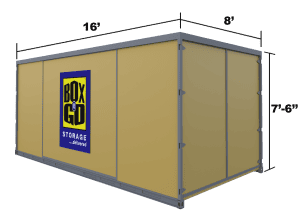 16' Container – all weather.
Perfect for 2-bedroom residence.
3-5 rooms, furniture, appliances, etc.
Learn More
Box-n-Go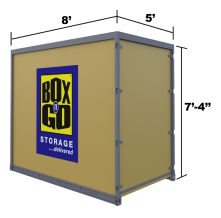 8' Container – all weather.
Modular – works for any need.
Each fits 1-1.5 rooms.
Learn More
I want to:
Are you a student?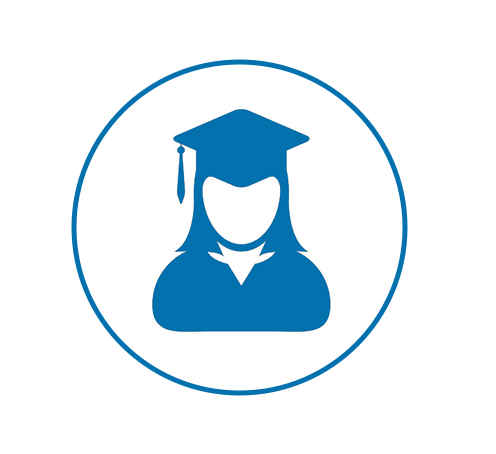 See How Our Services Can Work for You
I want to:
Are you a student?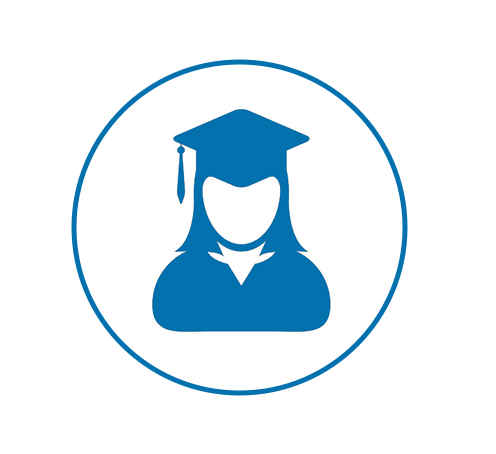 Our Services
Personal & Business Storage
Student Storage
Local & Nationwide Moving
Packing & Loading Help
Moving Boxes & Supplies
Do not see what you are looking for?
What Our Customers Think
I want to:
Are you a student?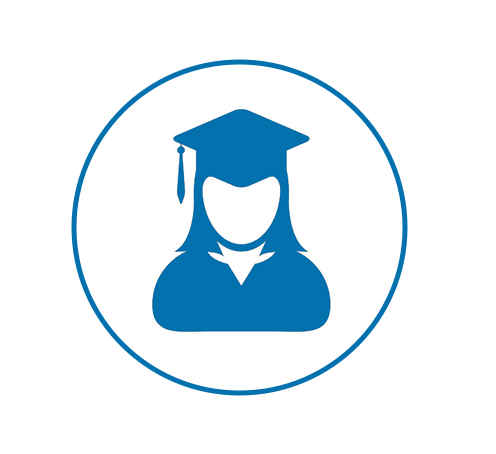 Why Box-n-Go? Here is Our Promise:
We are dedicated to deliver the best solution for almost any storage & moving need, with no gimmicks or hidden costs:
No truck to rent. We deliver storage to you!
Load/Unload only once.
Pay only for space you use.
Secure, climate-friendly facility.
Drive-up access
No Truck to rent…EVER!
Save money and time.
Reduce the risk of accidents and injuries.
No need to pay for gas, insurance & mileage!
Load ONCE Storage Solution!
You only need to load your belongings once!
No need to load and unload it all again into a storage unit.
All containers come with easy ground level access!
Pay Only for the Space You Use!


(if storing at our facility)
No not need to guess on how much space you actually need.
Order an extra 8' x 5' unit. Do not use it – do not pay for it.
Secure, Climate-Friendly Facility!
Highest degree of security and protection.
Our 8' x 5' units are breatheable – no mold or mildew.
No funky smell when your belongings return.
EASY Drive-Up Access!


(if storing at our facility)
Access your units at ground level.
No elevators, ramps, stairs to climb.
Schedule access appointment & drive straight to your units.
I want to:
Are you a student?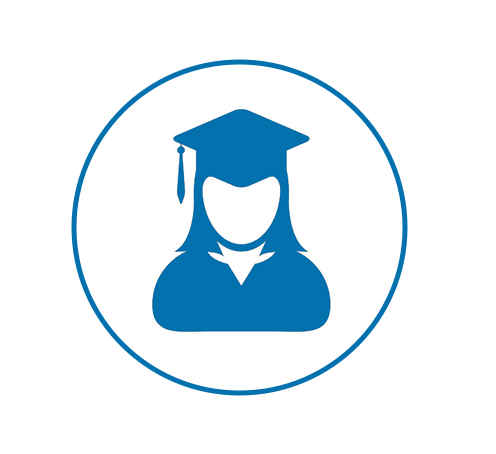 Moving Out of Your Dorm Storage Tips
College life is exciting. Memorable. Super swift. Hectic. But the college life itself is all of these things. Hence, moving out of the dorm is even more so. At least you had a whole semester to make sense of new subjects. Master new skills, make new friends and schedule ahead for the next go-round. When you are ready to move out of your housing at the end of the school year, if you want an easy move out, follow some basic dorm storage tips below.
Moving out of the dorm offers no such luxuries. As fast as you moved in, you are expected to move out again. Only this time you may find you somehow have a lot more to move!
Whether your dorm move is just for the summer or for all time. These tips will help you keep move-out day short and sweet, low-stress and affordable so you can be on to bigger and better things.
Dorm storage tip #1 – Enlist help!
First things first: even if you feel perfectly confident and competent to heft shopping bags full of binders and stacks of textbooks. Eventually you are going to confront that one item you cannot lift all by yourself.
So plan for that in advance and enlist some help to get the job done. Remember, if you wait until the last second to figure out what to do. You may not be able to count on your friends to do this. Since they will likely have their hands full with their own dorm moves.
So ask for your friends' help in advance. Try to coordinate so you will help your friends and then they can help you. It more fun to tackle move-out together. But it will help the actual moving day chores speed by when you know help is already at hand.
2. Secure your packing materials.
It can be hard to save packing materials and supplies from your move-in. Likely because you don't have a lot of storage space in your dorm room as it is. But then when it is time for your dorm move-out, you and everyone else on campus are all vying for the same packing materials!
So start early thinking about where you can find low-cost or free packing boxes, bubble wrap or old newspapers. Also durable bags and similar packing materials. Often grocery stores have extra boxes they will just give away. Garbage bags make durable packing materials for soft items. Sometimes student organizations collect packing materials students can pick up for free and use. But don't wait as these free items tend to run out in a hurry.
You can also wrap more fragile items in your towels or clothes to reduce the amount of packing supplies you need to scavenge or purchase. Be sure to set these items aside for special handling so they don't get damaged during your move. Also remember that the packing supplies you choose need to fit in your car somehow. A bunch of angular cardboard boxes might work well for bigger items, but you can only fit so many in your car.
Bagged possessions will fit handily in the spaces between boxes. Also they will help to secure and bolster the boxes so they won't move about while you are traveling.
Dorm storage tip #3 – Line up move-day transportation.
Do you have your own car or a willing family member who is happy to help you move? Then this section is probably a no-brainier for you. And you may even be able to make a buck or few helping friends move if you have your own ride.
But if you don't have your own car as of yet, move-day transportation is going to be a critical planning item. An item for dorm move-out day that you want to take care of well in advance.
Here again, friends with cars may have their hands full with their own move-out process. So if you can, ask in advance and try to coordinate your move date around their moves. You may want to offer to help them move in exchange for use of their car for your move.
4. Shipping or storage is also an option.
If you are moving out of the dorm permanently because you are graduating, then congratulations! Perhaps you are en route to a new job or are looking forward to heading home. To see family first before you start your new life. Shipping some or all of your belongings to your next destination can take a lot of the pressure off. You just need to get things packed up and ready for your shipping service to pick up.
If you are planning to return after summer break and move back into the dorm or into an apartment, another option is to rent a storage container. This can be much more economical if you split the cost with an interested returning friend. But be sure to look into this in advance before all the storage containers get rented for the summer!
5. Move in stages.
It can seem like just bad timing that your move-out deadline comes just at the same time as your semester finals!
But if you tackle your move in stages, it won't seem nearly as overwhelming. Also, taking a break from studying to do some packing and shipping can actually help you clear your head. As well as get the blood flowing – a little manual labor never hurt anybody.
When you move in stages, you also free up extra space for more packing materials to use for the next round of packing. If you have rented a storage unit, you can transport what is already packed over. Then return to pack up the next items.
For local moves, you may be able to just drive your belongings over to your family's home for storage. Then return to your dorm to keep working.
Dorm storage tip #6 – Pre-sort your belongings.
One of the most potentially frustrating parts of moving is packing away essential items too soon. Then having to undo all that hard work to find them again. To avoid this type of frustration, it can be helpful to pre-sort your belongings. Moving everything you use regularly into the "no pack" zone until your actual moving day comes. The rest, including seasonal clothing, older textbooks and keepsakes, can be packed up with confidence.
7. Don't forget about the less fortunate.
Moving out of the dorm is a great time downsize! You don't have to go full-on minimalist, but you can do some strategic Kondo-izing. donate what no longer brings you joy to the less fortunate.
This can even mean connecting with swap or share organizations on campus to offer less fortunate students first pick of your overflow. Not only does committing to donate what you no longer want or need lighten your move day load, but it can also feel pretty great.
8. Break out the gloves and the mop.
There is no doubt that peering into those dark corners (you know where they are) can be a bit daunting at first. But you know you have to do it. So get ready with some sturdy rubber gloves, cleaning solution, a sponge, mop and dustpan and broom. Also keep some old yucky clothes handy that you can clean in.
Cleaning as you go is the best way to be sure you don't overlook anything and get penalized for it. As you clear out one section, head right back in and clean it and then just move on to the next.
Dorm storage tip #9 – Plan ahead for full campus dumpsters.
There is nothing like move-out day to fill those campus dumpsters up quick. hence one of the key ips for moving out of your dorm room is to start your move process early. Start by trashing everything you know you won't need, eat or use. this is to avoid having your last memories of campus life be schlepping your dorm trash from one dumpster to the next until you find a free spot somewhere.
10. Make some handy extra cash selling your stuff.
Another huge perk of starting your move-out process early is that you have more time to sell items you don't want or need that other students do.
Great examples include old textbooks, used clothing and shoes, electronics, backpacks and book bags and similar items. Local resale stores or online stores are also great places to unload valuables that no longer hold value for you personally.
If you have on-campus book retailers, the earlier you can head in with last semester's textbooks. The more likely you are to find a ready market while supplies are still low. Also remember that online options exist if your campus bookstore isn't interested.
These 10 tips for moving out of the dorm will help make your move-day experience fast and easy. So you can get out and on with your summer or the rest of your brand new grown-up life!
Call Box-n-Go to solve all your storage needs.
Box-n-Go has been offering great student self-storage solutions to dorm students since 2006. All you need to do is to call us at 1-877-269-6461 or visit us online for a quote.