RESERVE ONLINE IN MINUTES
RESERVE ONLINE IN MINUTES
Save 50% see how
No Truck Needed see why
No Heavy Lifting we can help load or move
200+ 5-STAR
REVIEWS
A+ BBB
RATING
LOWEST PRICE
GUARANTEE
Box-n-Go Storage & Moving - as Easy as 1-2-3
1
We Deliver
2
We Pick Up
3
We Store or Move
Store on your driveway or inside our secure facility. Load/unload only once. Ground level access.
I want to:
Are you a student?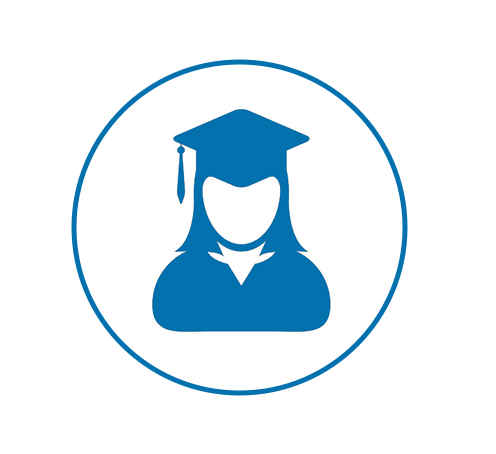 Available Sizes
Box-n-Go - XXL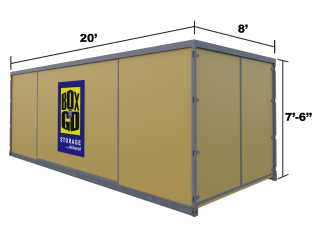 20' Container – all weather.
Perfect for 3-bedroom residence.
5-7 rooms, furniture, appliances, etc.
Learn More
Box-n-Go - XL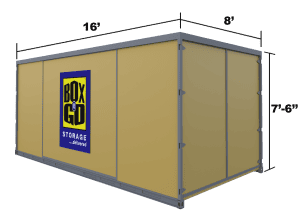 16' Container – all weather.
Perfect for 2-bedroom residence.
3-5 rooms, furniture, appliances, etc.
Learn More
Box-n-Go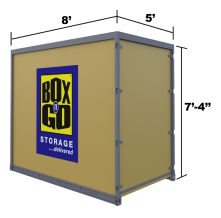 8' Container – all weather.
Modular – works for any need.
Each fits 1-1.5 rooms.
Learn More
I want to:
Are you a student?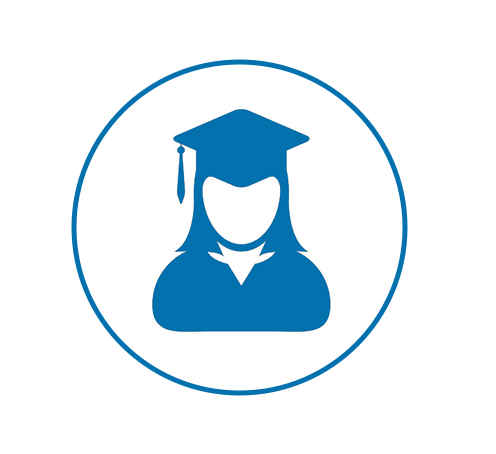 See How Our Services Can Work for You
I want to:
Are you a student?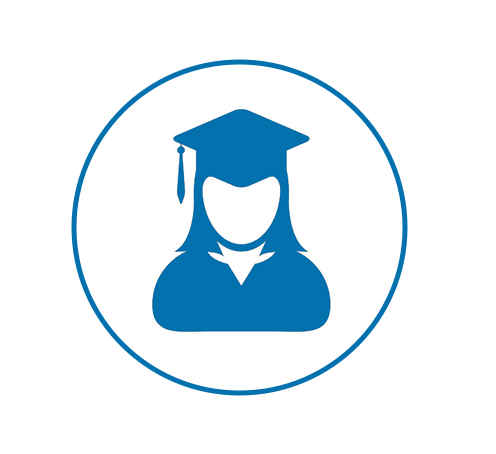 Our Services
Personal & Business Storage
Student Storage
Local & Nationwide Moving
Packing & Loading Help
Moving Boxes & Supplies
Do not see what you are looking for?
What Our Customers Think
I want to:
Are you a student?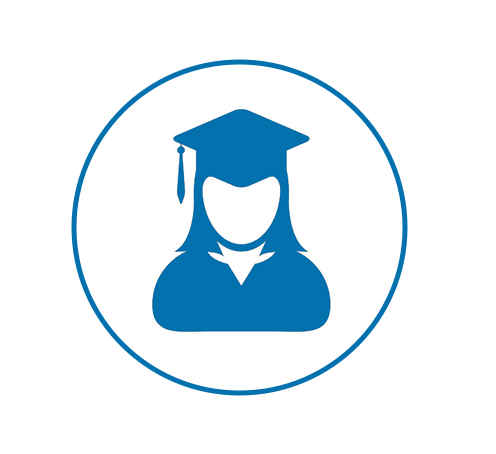 Why Box-n-Go? Here is Our Promise:
We are dedicated to deliver the best solution for almost any storage & moving need, with no gimmicks or hidden costs:
No truck to rent. We deliver storage to you!
Load/Unload only once.
Pay only for space you use.
Secure, climate-friendly facility.
Drive-up access
No Truck to rent…EVER!
Save money and time.
Reduce the risk of accidents and injuries.
No need to pay for gas, insurance & mileage!
Load ONCE Storage Solution!
You only need to load your belongings once!
No need to load and unload it all again into a storage unit.
All containers come with easy ground level access!
Pay Only for the Space You Use!


(if storing at our facility)
No not need to guess on how much space you actually need.
Order an extra 8' x 5' unit. Do not use it – do not pay for it.
Secure, Climate-Friendly Facility!
Highest degree of security and protection.
Our 8' x 5' units are breatheable – no mold or mildew.
No funky smell when your belongings return.
EASY Drive-Up Access!


(if storing at our facility)
Access your units at ground level.
No elevators, ramps, stairs to climb.
Schedule access appointment & drive straight to your units.
I want to:
Are you a student?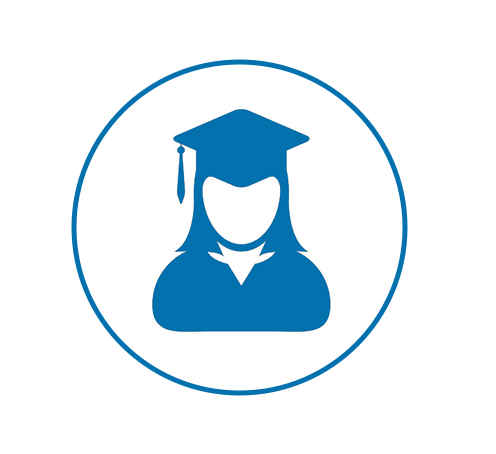 It's amazing just how much stuff we accumulate in our lives. When it comes time to move, though, where should you put it all? Whether you're between houses or between college semesters, the most logical place to stash too much stuff is in a storage unit.
Unfortunately, these storage units don't organize themselves. To save yourself time, effort, and a big headache, here are some top packing tips for every kind of space.
Choosing the Right Boxes
Gone are the days when you'd have to scour your mom's basement for a half-dozen leftover boxes. Nowadays, student self-storage companies offer a huge range of different sizes and types, making the hunt easier but the decisions harder.
Size
The great thing about big boxes is the same as the bad thing: They can hold a lot of items. While this makes it easier to pack, it also makes the boxes heavier, harder to move around, and more liable to break. Opt for smaller boxes if you can, which also means that you can further separate your goods into categories.
Type
Cardboard boxes will always be the traditional and most obvious choice, but have you considered thinking … outside the box? Many storage companies and homewares stores sell large, stackable plastic tubs with lids, which have many advantages over cardboard:
Transparent and easier to see what's inside
Many come with wheels for easier relocation
Removable lids mean you don't have to bother with tape
Packing for the Future
What many people seem to forget is that there are two sides to campus storage: packing it up and getting it back out again. When you're packing up your stuff, make your life easier and think about the long term. Think about how you're going to locate your stuff when you need it again.
Labels
Labeling your boxes is a no-brainer, but you have to remember to be specific. "Toys" is quick to write, but not very useful when you're looking for your video games. Don't forget to label multiple sides of the box, so you can quickly check the contents even when it's stacked in the corner.
Tape
When it comes time to unpack your stuff, you want it to be in the same condition as when you packed it. Having the right type of packing tape is key—you'll need something that doesn't peel off over time and which can seal off all those tiny holes from dust and moisture. Leave a roll in your storage unit, too, for when you need to get something out and reseal a box.
Filling the Space
Now that you've got everything neatly together, it's time to put it all away in storage. This might seem like a simple matter of throwing all your boxes in there, but it's a little more complicated than that. You have to think about:
Access – Are your least-required items at the back of the unit? Do you have space to move between boxes so you can access everything?
Weight Distribution – Are your heavier boxes at the bottom of the stack? Are your fragile items in a safe space where they won't topple over?
Location – Are you looking for summer storage as a college student? Do you want somewhere close by, so it's not a major hassle when you move back to campus? Do you need storage units near UCLA?
Choosing a Storage Solution
There's nothing worse than suddenly realizing you don't have enough space to store everything, or that you're paying too much for space you don't need. Before you start packing, it's wise to consider exactly what size storage unit you'll need.
Even better, contact the storage experts at Box-n-Go Storage and Moving, who can customize a storage package to match your needs. Call us at 877-269-6461 to find out more!