RESERVE ONLINE IN MINUTES
RESERVE ONLINE IN MINUTES
Save 50% see how
No Truck Needed see why
No Heavy Lifting we can help load or move
200+ 5-STAR
REVIEWS
A+ BBB
RATING
LOWEST PRICE
GUARANTEE
Box-n-Go Storage & Moving - as Easy as 1-2-3
1
We Deliver
2
We Pick Up
3
We Store or Move
Store on your driveway or inside our secure facility. Load/unload only once. Ground level access.
I want to:
Are you a student?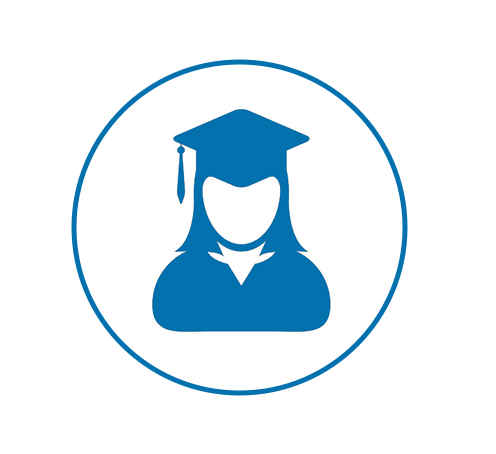 Available Sizes
Box-n-Go - XXL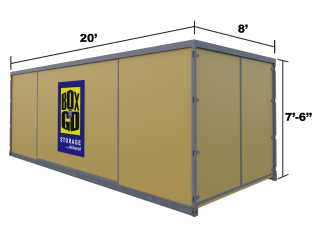 20' Container – all weather.
Perfect for 3-bedroom residence.
5-7 rooms, furniture, appliances, etc.
Learn More
Box-n-Go - XL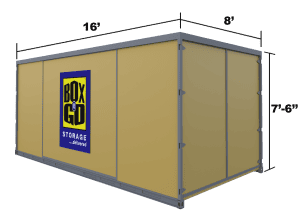 16' Container – all weather.
Perfect for 2-bedroom residence.
3-5 rooms, furniture, appliances, etc.
Learn More
Box-n-Go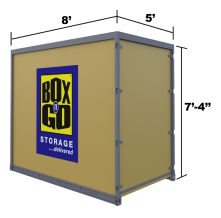 8' Container – all weather.
Modular – works for any need.
Each fits 1-1.5 rooms.
Learn More
I want to:
Are you a student?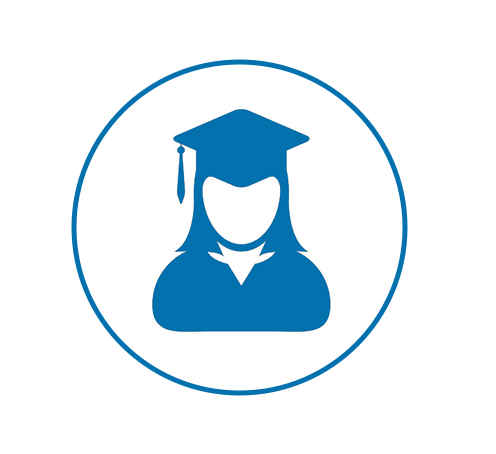 See How Our Services Can Work for You
I want to:
Are you a student?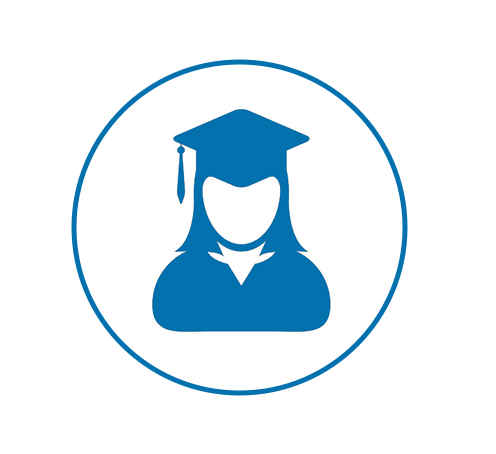 Our Services
Personal & Business Storage
Student Storage
Local & Nationwide Moving
Packing & Loading Help
Moving Boxes & Supplies
Do not see what you are looking for?
What Our Customers Think
I want to:
Are you a student?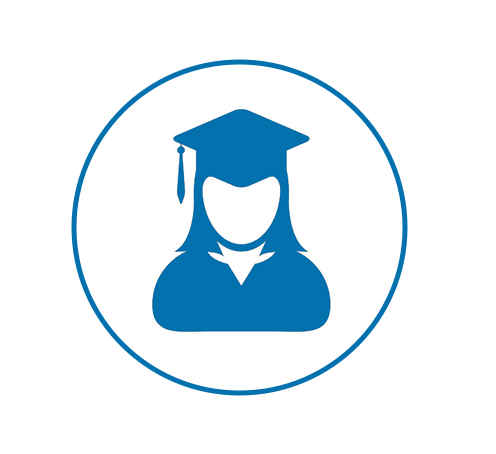 Why Box-n-Go? Here is Our Promise:
We are dedicated to deliver the best solution for almost any storage & moving need, with no gimmicks or hidden costs:
No truck to rent. We deliver storage to you!
Load/Unload only once.
Pay only for space you use.
Secure, climate-friendly facility.
Drive-up access
No Truck to rent…EVER!
Save money and time.
Reduce the risk of accidents and injuries.
No need to pay for gas, insurance & mileage!
Load ONCE Storage Solution!
You only need to load your belongings once!
No need to load and unload it all again into a storage unit.
All containers come with easy ground level access!
Pay Only for the Space You Use!


(if storing at our facility)
No not need to guess on how much space you actually need.
Order an extra 8' x 5' unit. Do not use it – do not pay for it.
Secure, Climate-Friendly Facility!
Highest degree of security and protection.
Our 8' x 5' units are breatheable – no mold or mildew.
No funky smell when your belongings return.
EASY Drive-Up Access!


(if storing at our facility)
Access your units at ground level.
No elevators, ramps, stairs to climb.
Schedule access appointment & drive straight to your units.
I want to:
Are you a student?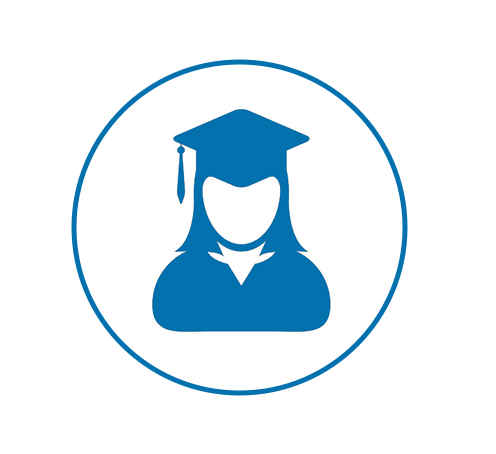 Let Box-n-Go and our proven Garage Packing Tips will help immensly if you need help learning How to Pack your Garage. In general, garage and storage sheds typically take the longest to pack. Basically, they are filled with odd-shaped, sharp or heavy items that require special care to pack correctly. If you don't own some type of garage organization system, your next best option is doing it the smartest way possible. That said,
Box-n-Go Garage Packing Tips: Here's How to Pack your Garage
Start by safely disposing of items not meant for packing, moving or storage (see the list of prohibited items). Next, group items of a similar size or shape together, like long-handled tools with pruning shears. Lastly, make sure you have an assortment of storage boxes and newsprint to properly wrap and cushion items.
Tools:
Long-handled garden tools, as well as brooms, rakes, and mops should be cleaned, oiled, bundled and tied together securely. Attachments should be removed from power tools and packed separately.
Leave hand tools in tool boxes and fill the spaces with crushed paper, or packed according to general packing rules. Always use smaller cartons for heavy tools.
Use old towels to wrap and tape any sharp-edged tools.
Don't put too many heavy tools in one box, since it may be heavier than you expected. It's a good idea to wipe your tools with a slightly oily rag to prevent rusting if you are storing your belongings in non-climate friendly storage.
TIP: Be sure Power tools are safely drained of all gas and oil before packing.
Lawn & Patio Furniture:
Remove cushions and clean frames. Pack cushions in large carton or wardrobe. Keep umbrella clean and dry during transport by wrapping it in paper padding or a plastic bag and taping shut. Finally, do not pack the weighted umbrella stand.
Grill:
First of all, dispose of any unused charcoal. Remove tank (it's hazardous to pack for moving and storage) and properly purge hose. Subsequently, secure lid and immobilize moving parts.
Outdoor Equipment:
Dismantle children's swing sets, TV antennas and garden sheds you plan to pack for storage and moving.
Place small hardware in a plastic bag or old coffee can and label.
Attach parts bag securely to the corresponding equipment
Drain all gasoline and oil from lawn mowers, weed eaters, chainsaws and other equipment.
Disconnect all batteries.
Pots and Planters: Pack small ceramic or pottery planters like any fragile item – individually wrapped with plenty of cushioning.
Trash Cans:
Clean cans if you plan to pack them into the storage container. If your cans are sealable or rollable, you may pack items in them, just don't make them too heavy.
Finally, if you need help learning How to Pack your Garage, contact Box-n-Go for Garage Packing Tips. Furthermore, if the garage ends up too small to store all your belongings, call us. Our innovative and affordable moving and storage system is second to none.