RESERVE ONLINE IN MINUTES
RESERVE ONLINE IN MINUTES
Save 50% see how
No Truck Needed see why
No Heavy Lifting we can help load or move
200+ 5-STAR
REVIEWS
A+ BBB
RATING
LOWEST PRICE
GUARANTEE
Box-n-Go Storage & Moving - as Easy as 1-2-3
1
We Deliver
2
We Pick Up
3
We Store or Move
Store on your driveway or inside our secure facility. Load/unload only once. Ground level access.
I want to:
Are you a student?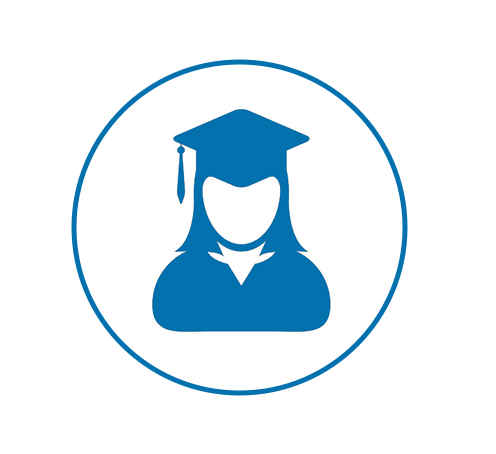 Available Sizes
Box-n-Go - XXL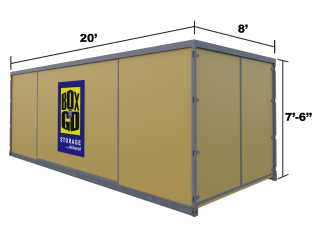 20' Container – all weather.
Perfect for 3-bedroom residence.
5-7 rooms, furniture, appliances, etc.
Learn More
Box-n-Go - XL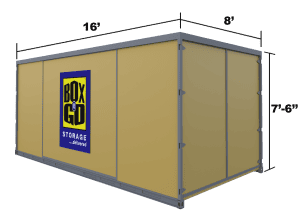 16' Container – all weather.
Perfect for 2-bedroom residence.
3-5 rooms, furniture, appliances, etc.
Learn More
Box-n-Go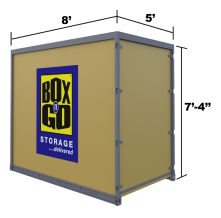 8' Container – all weather.
Modular – works for any need.
Each fits 1-1.5 rooms.
Learn More
I want to:
Are you a student?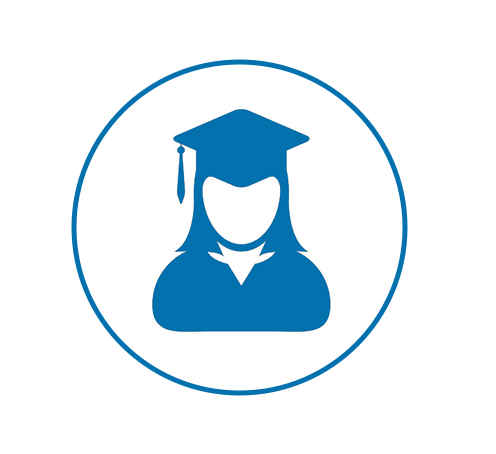 See How Our Services Can Work for You
I want to:
Are you a student?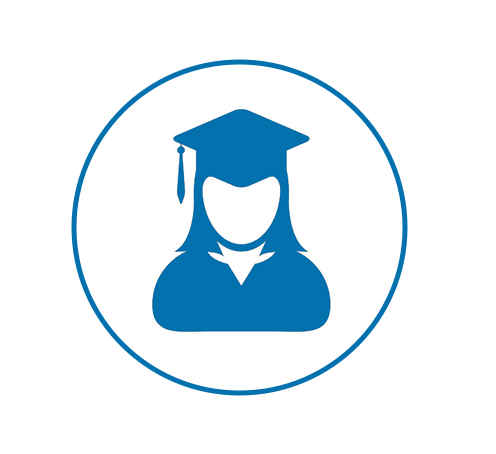 Our Services
Personal & Business Storage
Student Storage
Local & Nationwide Moving
Packing & Loading Help
Moving Boxes & Supplies
Do not see what you are looking for?
What Our Customers Think
I want to:
Are you a student?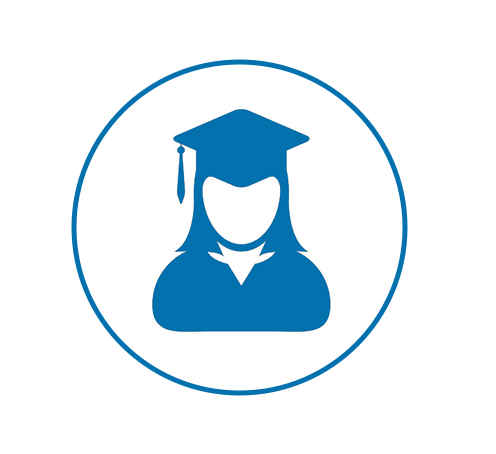 Why Box-n-Go? Here is Our Promise:
We are dedicated to deliver the best solution for almost any storage & moving need, with no gimmicks or hidden costs:
No truck to rent. We deliver storage to you!
Load/Unload only once.
Pay only for space you use.
Secure, climate-friendly facility.
Drive-up access
No Truck to rent…EVER!
Save money and time.
Reduce the risk of accidents and injuries.
No need to pay for gas, insurance & mileage!
Load ONCE Storage Solution!
You only need to load your belongings once!
No need to load and unload it all again into a storage unit.
All containers come with easy ground level access!
Pay Only for the Space You Use!


(if storing at our facility)
No not need to guess on how much space you actually need.
Order an extra 8' x 5' unit. Do not use it – do not pay for it.
Secure, Climate-Friendly Facility!
Highest degree of security and protection.
Our 8' x 5' units are breatheable – no mold or mildew.
No funky smell when your belongings return.
EASY Drive-Up Access!


(if storing at our facility)
Access your units at ground level.
No elevators, ramps, stairs to climb.
Schedule access appointment & drive straight to your units.
I want to:
Are you a student?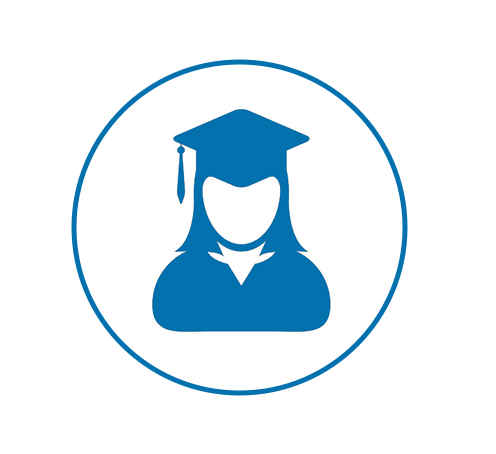 Cheap Storage Is What Most Are Looking For
Are you in need of a space where you can store your belongings safely for sometime? Often due to space constraint or frequent moving, people have to get resort from the cheapest storage to store their belongings safely. What most of us think we will have to face when looking for cheap storage? It is possibly the traditional budget storage in a dilapidated building in a bad neighborhood. However, there is another option that should be considered. This solution will make the whole process a lot easier and straight forward, saving precious time. Read on to know more about cheap storage solutions.
Upfront pricing is one of the top reasons budget storage seekers in Los Angeles choose us.  Click around on our site and you'll see that we share all our prices, immediately, with no hidden costs.  Terrific!  Is what most L.A. and OC budget hunters say. And why won't they?  They know we have their best interests at heart when it comes to cheap storage. This is the foremost reason why most citizens refer Box-n-Go whenever you ask them about budget storage at an affordable price.
Budget storage and cheap storage are sometimes risky.  There are certainly companies who prey on budget minded folks.  When you google budget storage or cheap storage in Los Angeles or OC, you get plenty of choices, but some of them are actually targeted to take advantage of you. Hence, you need to do your research right and find out which of the companies are reliable enough for you. After all, you cannot just give any random company the responsibility of keeping your precious belongings.
People often get confused and manipulated by companies when it comes to pricing. Some even charge hidden prices. That's one of many reasons why we are clear about our pricing. We want our customers to get steer-clear of all confusions before they hire us. That's one of many reasons why we are clear about our pricing.  Another important part of the service we provide for budget storage seekers:  We've got a nice place.  Our warehouse is state-of-the-art, and safe, unlike most budget options which can be dark, tight, poorly heated or overly cooled.  Mildew can set in.  Break-ins happen. But that is, certainly, not the case at Box-n-Go.
When Do You need Cheap Storage
Every home starts to collect items once you've lived in it for awhile. Those items can start to get a bit out of hand once you've been in your home for a couple of years. Items like extra furniture, garage supplies, and childhood memorabilia that the little ones have grown out of can pile right up. These items are sentimental, so throwing them away just isn't going to work. But if you need more space in your home, what else are you going to do? Some people consider moving into a new home, but there's a much easier and cheaper option. Simply buy some cheap storage units for your extra things.
Cheap Storage for smart people!
Our storage warehouse is so state-of-the-art. In fact, when it comes to break-ins, and our record of zero in the past five years. This is highly impressive and we take pride in saying that there are many companies where you won't get this kind of point, which is why they are less reliable than us. We can share why : We only let our trusted employees into the building where your unit resides.  Since you never come to pick it up (we bring the unit to your home) – no customers ever enter the building.  Unfortunately for most other companies, the break-ins are committed by customers against customers.  Not everyone can be trusted, and we take this into account while designing and planning how to provide you with the best service possible. We strive hard so that your satisfaction rate is 100% when it comes to Box-n-Go's cheap storages.
Advantages of the Cheap Storage
Cheap storage units are a great idea for homeowners who have too much stuff in their homes that they're not able or willing to throw away. Self-storage units can be the cheapest storage option for you. All of the storage units are inside a company building plot that is well lit with easy access. Even the cheap storage solutions can have incredible benefits to your storage, such as climate friendly units and easy ground level access. When setting up your rent, be sure you have a good idea of how many you want. Even though self-storage is already a cheap storage solution for too much clutter, getting a deal never hurts. Some of these cheapest storage units have specialty rates with the cheapest storage price for the first month or more.
Searching for storages near me? Box-n-Go is the name!
Trust is important, especially in the Los Angeles/OC area.  There are simply so many people, and so many options.  You may be from out of town and not have a network of people to ask for recommendations, and you found us by luck while you are browsing online. Check around our site and notice the many rave reviews we've received.  We see this as your option for "word of mouth" recommendations when you have no others. Go through each of the customer testimonials and see what they have to say about us. Most of them are satisfied and happy with our services.
What You Need to Do for cheap storage solutions
So if you need to clean out one of your rooms for a family member to move in, say parents or a child coming back home, then you will most likely need just one cheap storage unit. If you need to do a full cleaning of your house, basement, and attic for a remodeling project, you may need a few units. You might also need the cheap storage unit if you have to keep changing location frequently. In such a situation, safe keeping of the belongings becomes important. Also, in the case of reconstruction or space constraint, you will need the help of these storage units.
Check the rates of the sizes of units. The cheapest storage may be a smaller size than the average. Eyeball the dimensions of the available units and then eyeball the dimensions of the rooms you are emptying. Keep in mind you can fit a whole room into a much smaller space if you're not setting it up for living in. Using cheap storage means you can afford more than one unit if you need. So if you are setting out to do an entire remodel, you could easily order multiple units. The cheapest storage units often are outside, with 24 hour access so you can access your unit on your own schedule.
Overview of Budget storage
Budget storage rental does not have to be unsafe, or unclean.  Our well-ventilated state-of-the-art warehouse is just the place for your precious belongings.  Also, we keep our break-in record extremely low (at zero in five years!) because we have a well thought out system.  For one, we don't let anyone in the warehouse who is not an employee.  With other storage rental spaces, they typically let customers into the building where your belongings are kept.
Another thing we encourage you to do is compare our website to some other budget storage websites.  Do they publish pricing?  Are they available for your questions?  Are they helpful and do they clearly talk about the quality of their warehouse? Trust us, most companies will provide you with vague answers and might provide you with a huge bill at the end of the task. This is because they have hidden charges.
Customer service is a joy we provide, especially to our budget storage customers.  We know things can be tight, financially, and stressful.  We are there to make things easier for you.  Since you won't need to rent a truck or car with our system, you'll save time and money – in renting the car and paying for gas as you sit in Los Angeles traffic.  This is just one of the many ways we have thought in advance how to help you save your hard-earned money while giving you a safe storage unit option.
Budget Storage Rental Facility
Don't let a budget push you into choosing a storage rental space that is poor in quality.  We offer high-level, state-of-the-art budget storage rental spaces.  We publish all our prices on this website, so please take a look around.
Stress is a number one reason people on a budget make hasty choices.  We like to step in and relieve you from some of this stress.  Certainly, we can promise that no hidden fees will appear.  No sudden price jacks or fine print in the paperwork which – sadly – is all too common.
Take a look at our reviews.  You will find customers from all walks of life.  Repeat customers who choose us over and over.  We pride ourselves on offering reasonable prices to all people – students, families, and professionals – so cheap storages and budget storage rental spaces can be enjoyable, safe and efficient.  We look forward to hearing from you.  Don't hesitate to contact us today with any questions you have.
Follow the Steps for Convenience
First set up the agreement with the cheapest storage units you like. There are cheap storage solutions everywhere. A quick search will show you locations and prices. Start with renting only what you think you need. You can always rent another unit if you find out you've run out of room. Then get the keys and find your unit. Next you can start to bring your items from your house to your rented unit. Start with the largest items that you can't box up. Then box up everything else room to room until your unit is full of memories and sentimental items, and your home is fresh, clean and de-cluttered. Rather than having to move into a larger home, you can use cheap storage solutions to de-clutter your house and give it a new look. You will save a lot of money and still be able to enjoy your home.
Why Box-n-Go
The cheapest storage offered by Box-n-Go Storage delivers an innovative approach to budget storage. It has been used by many households and businesses for their storage needs.  They will deliver any number of mobile storage units to any location. You can then pack the unit in your own time ensuring your goods are safe and securely loaded.  This site has a host of packing tips that will ensure that you are packing your goods for storage correctly. It will also make sure that you are using the space efficiently. It is vital as you will make the most of the space you have paid for.
The facilities like Box-n-Go design their storage for ease of transport and packing.  Box-n-Go storage offers a ground level loading, so you will not have to maneuver your belongings over stairs, ramps or other obstacles.  This also will reduce the risk of any injury or back strain through lifting.
Once packed your mobile units are collected at an appointed time and taken to a secure storage facility.
Access to Stored Belongings
Access is very easy and convenient. All we ask is for you to schedule your access appointment in advance. Your cheap storage will be pulled from inside the storage warehouse and placed in a designated special access area. When you come, you will be able to drive up right to your units. This service is FREE to Box-n-Go customers. This service represents an incredible convenience; drive up access at no extra cost!