RESERVE ONLINE IN MINUTES
RESERVE ONLINE IN MINUTES
Save 50% see how
No Truck Needed see why
No Heavy Lifting we can help load or move
200+ 5-STAR
REVIEWS
A+ BBB
RATING
LOWEST PRICE
GUARANTEE
Box-n-Go Storage & Moving - as Easy as 1-2-3
1
We Deliver
2
We Pick Up
3
We Store or Move
Store on your driveway or inside our secure facility. Load/unload only once. Ground level access.
I want to:
Are you a student?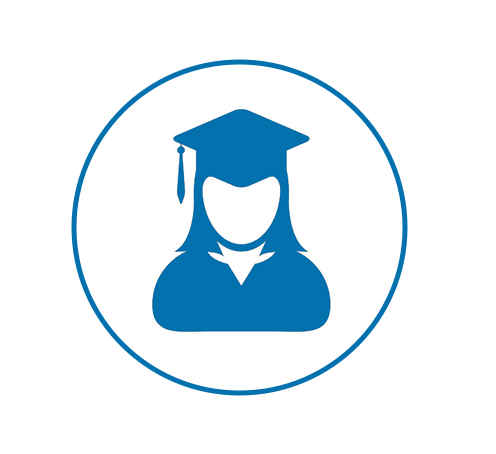 Available Sizes
Box-n-Go - XXL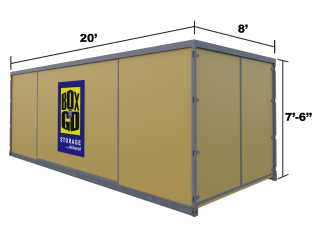 20' Container – all weather.
Perfect for 3-bedroom residence.
5-7 rooms, furniture, appliances, etc.
Learn More
Box-n-Go - XL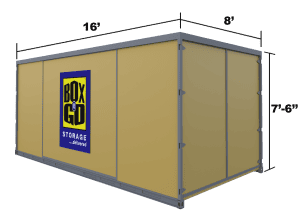 16' Container – all weather.
Perfect for 2-bedroom residence.
3-5 rooms, furniture, appliances, etc.
Learn More
Box-n-Go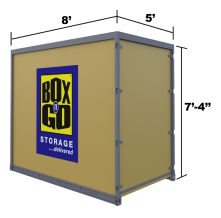 8' Container – all weather.
Modular – works for any need.
Each fits 1-1.5 rooms.
Learn More
I want to:
Are you a student?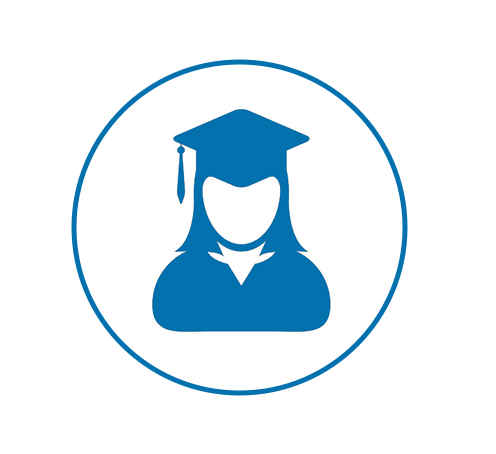 See How Our Services Can Work for You
I want to:
Are you a student?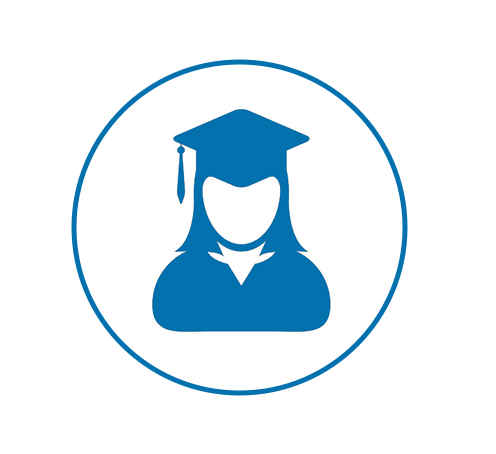 Our Services
Personal & Business Storage
Student Storage
Local & Nationwide Moving
Packing & Loading Help
Moving Boxes & Supplies
Do not see what you are looking for?
What Our Customers Think
I want to:
Are you a student?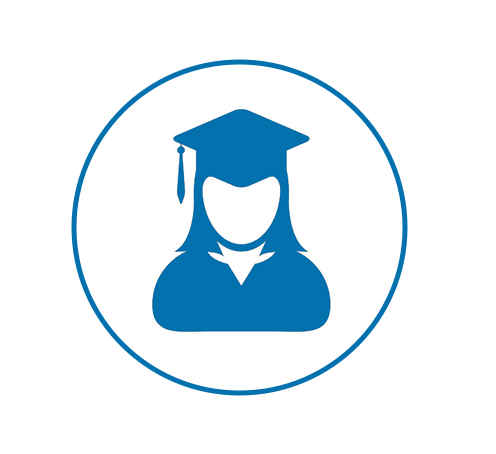 Why Box-n-Go? Here is Our Promise:
We are dedicated to deliver the best solution for almost any storage & moving need, with no gimmicks or hidden costs:
No truck to rent. We deliver storage to you!
Load/Unload only once.
Pay only for space you use.
Secure, climate-friendly facility.
Drive-up access
No Truck to rent…EVER!
Save money and time.
Reduce the risk of accidents and injuries.
No need to pay for gas, insurance & mileage!
Load ONCE Storage Solution!
You only need to load your belongings once!
No need to load and unload it all again into a storage unit.
All containers come with easy ground level access!
Pay Only for the Space You Use!


(if storing at our facility)
No not need to guess on how much space you actually need.
Order an extra 8' x 5' unit. Do not use it – do not pay for it.
Secure, Climate-Friendly Facility!
Highest degree of security and protection.
Our 8' x 5' units are breatheable – no mold or mildew.
No funky smell when your belongings return.
EASY Drive-Up Access!


(if storing at our facility)
Access your units at ground level.
No elevators, ramps, stairs to climb.
Schedule access appointment & drive straight to your units.
I want to:
Are you a student?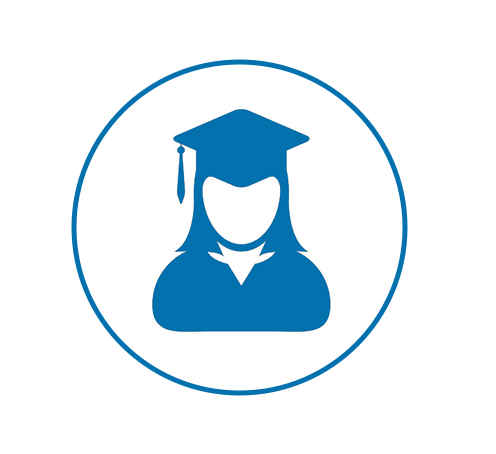 Everyone loves decorating for the holidays. It is an amazing experience because you get to light up your home for everyone to see. Whether you prefer decorating inside, or you set up outside decorations too, it is a wonderful moment. Your home looks like a winter wonderland for a couple of months. However, managing all those decorations and objects is not easy during the year. Look at the best decorated homes, and you probably wonder what everyone does with those items during the other nine months of the year. Unless they have gigantic homes with ample storage space, they probably use a seasonal storage solution! Read on to know more about seasonal storage solutions.
Have you ever associated After Christmas with self-storage?
Most likely not. Well, we get it. You were too busy spending a good time alongside your loved ones. Cozy dinners, parties, cooking, decorating and the list could go on and on. We don't blame you – on the contrary. What we will do is outline the challenges you may encounter this Christmas after the celebration, storage-wise. See if you find solutions you may have never thought about, right below.
Christmas Decorations
What would Christmas be without Christmas decorations to mark this year-end festive time?  That said, there's a small issue with these ornaments: they need a place to be stored till the next Christmas. This could become problematic depending on the size of your home. Not all of us live in large mansions with several storage closets. Nor is it a good idea to squeeze Christmas tree accessories in narrow spaces. Often they're fragile items which need careful maneuvering and storage.
It would be a pity to throw them away and find yourself in the position to shop each year for different globes or tinsels.
This is where self-storage come into play – helping those who are:
students living in a rented apartment
large families
small/medium/large businesses – even enterprises
freelance performers
They could sure use some extra space for stuff needed around Christmas festivities. If you choose Box-n-Go as your self-storage solution, we can provide sturdy box bundles for your items.
Using Seasonal Storage
Finding seasonal storage solutions will be an immense help if you are the type of person who loves to decorate for the holidays. Say you go all out – lights, ornaments, stuffed items, inflatable objects and more. Setting up them up is a breeze. Taking them down isn't too bad either. But finding a place to put them is problematic. You would need an entire room dedicated to storing those items!
Why use up a valuable room in your home when you can use seasonal storage solutions instead? Moreover, when you are able to find the right solution, the process is so easy. We are going to look at two of the major options for seasonal storage. We will also tell you why we prefer one of the options of seasonal storage solutions.
Traditional vs. Mobile Storage
The two options are traditional and mobile storage companies. Traditional storage is what we think about when we imagine a storage solution. You load up your items in a truck, take them to a storage space and fill up the room. When you need those items, you must visit the site and get your items.
Mobile storage is very different. If you want seasonal storage solutions, using a mobile storage company will give you a leg up. Companies like Box-n-Go operate nationwide. They offer mobile storage containers that are shipped to your home. Say you get the cheapest container. It is sent to your home. Now you have a seasonal storage option that is flexible.
Convenience in Seasonal Storage Solutions
With mobile storage, your seasonal storage solutions are effortless. Get your container delivered in October, take out all your seasonal decorations and set them up. When you finish the holidays by February, the facility can send your container again, and you can load it up.
Using mobile storage containers for your seasonal decorations is the most convenient, effortless and effective way to manage those items.
Are you tired of climbing into the attic before and after every holiday season? Are you tired of parking your car in the driveway instead of the garage? Wouldn't it be nice if there was an easy and convenient way to store your seasonal decorations and other items you only use once in a while?Everyone owns items that they only need during certain seasons. Where do those Halloween decorations for haunted houses and scary outdoor displays reside the rest of the year?
What about the Christmas tree that seems to get heavier each year, the giant plastic Santa singing Ho-Ho-Ho, and the large decorative Easter Bunny? Or items for other holidays that require special decorations and now take up space and clutter rooms, closets, and more.
Effective Space Management
Did we mention large families? Indeed, we did. If you find yourself in this position, you understand why space management is one of the challenges for homeowners. Now let's look at this scenario: a couple with three or more young kids spending Christmas at home.
Their house must be full of toys, clothes, books, and stuff. It's unlikely that Christmas ornaments storage is a priority with the lack of space there is. Plus, a busy mom or dad are quite engrossed with all the Christmas preparations. They don't have time to think out a massive re-haul. To do that, some families might even need to move out – a less handy option, as we all know.
Instead, storage services like Box-n-Go solve the Christmas space management issue stress-free.
Manage Extra Visitors Easily With Self-Storage
If you don't have kids Christmas time can still prove tricky. Yes, we're talking about relatives or friends coming over to your year-end or Advent party. It's not like you will deny them having a good time just because you live in a smaller apartment. Rather, you can use self-storage services to help you out.
This is a great life hack to be honest. Why?
No need to consider moving out to a larger apartment
No need to stress over your guests having a good time – they'll have plenty of space to put their own belongings when they sleep over.
Also, no need to turn into a stressed-out host. Just let the proper people come up with the best solution.
Can we be those people? We say yes – as do our many happy customers.
Why Box-n-Go
Seasonal storage using the Box-n-go storage is the perfect option for storing away those seasonal items. With Box-n-Go seasonal items storage is very simple: We deliver a storage unit to your home. You pack it. We come back, pick up the full unit from you and store it in our state of the art, safe, controlled seasonal storage solutions.
When you need your items for the upcoming season you can either stop by the facility to retrieve what you need or have your unit re-delivered to you for a few days or the entire season.
The Box-n-Go storage container is an ideal ways to store your seasonal items. First of all it is sized just right. Also, you can keep it as long as you need, so you can take your time moving items in and out of your container (as you enjoy decorating for the holiday season). The storage containers offer a ground level access, providing you with easy loading and unloading.
Packing with Ease
Pack your belongings carefully for seasonal storage. Here are a few tips on how to pack the seasonal items for storage:
Pack your items into plastic containers. When looking for plastic containers choose rigid containers that are uniform in size since that will make them easier to pack in your seasonal storage space. When you finish packing the container, label the outside depending on the season. We recommend to split your seasonal storage solutions space into 4 sections according to the seasons and group all the boxes/items depending on the season. When each new season comes around and we will deliver your seasonal storage container, you can easily find the items you are looking for. Follow these tips mentioned below.
When you pack your items pack as tightly as possible. Do not leave room for shifting or breaking. If your items cannot fill a plastic container pack the container with extra padding.
Do not store any chemicals or items that could catch fire. Avoid storing cleaning chemicals, gasoline, or anything else that is dangerous and flammables. Also, place plastic on the ground before packing your containers into the unit. If you don't pack the items too high, place plastic on the top of the containers.
If you have an artificial Christmas tree, rubber band like colored limbs together to save yourself the step of sorting next year.
Declutter your household before, during, or after Christmas the easiest possible way with our prompt storage services. Ready to contact us? All you need to do is just call us at 1-877-269-6461.
Related Articles:
Taking advantage of Box-n-Go seasonal storage is a great way to keep items needed seasonally safe and secure. If you are tired of tripping over holiday lights and winter skis just give us a call and we will take care of the rest.
Long Term Storage
Storage Facilities
Easy Storage Solutions
Storage Unit
Storage Space