RESERVE ONLINE IN MINUTES
RESERVE ONLINE IN MINUTES
Save 50% see how
No Truck Needed see why
No Heavy Lifting we can help load or move
200+ 5-STAR
REVIEWS
A+ BBB
RATING
LOWEST PRICE
GUARANTEE
Box-n-Go Storage & Moving - as Easy as 1-2-3
1
We Deliver
2
We Pick Up
3
We Store or Move
Store on your driveway or inside our secure facility. Load/unload only once. Ground level access.
I want to:
Are you a student?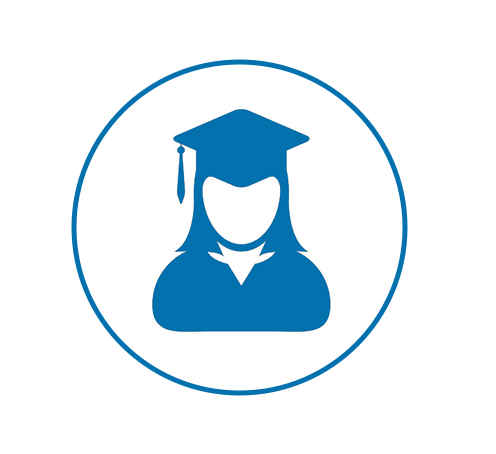 Available Sizes
Box-n-Go - XXL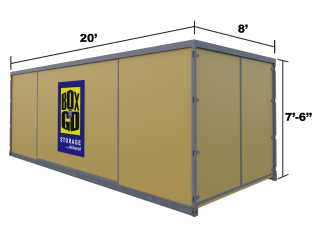 20' Container – all weather.
Perfect for 3-bedroom residence.
5-7 rooms, furniture, appliances, etc.
Learn More
Box-n-Go - XL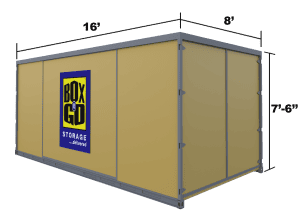 16' Container – all weather.
Perfect for 2-bedroom residence.
3-5 rooms, furniture, appliances, etc.
Learn More
Box-n-Go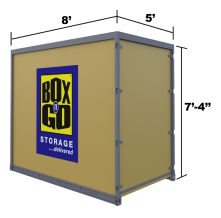 8' Container – all weather.
Modular – works for any need.
Each fits 1-1.5 rooms.
Learn More
I want to:
Are you a student?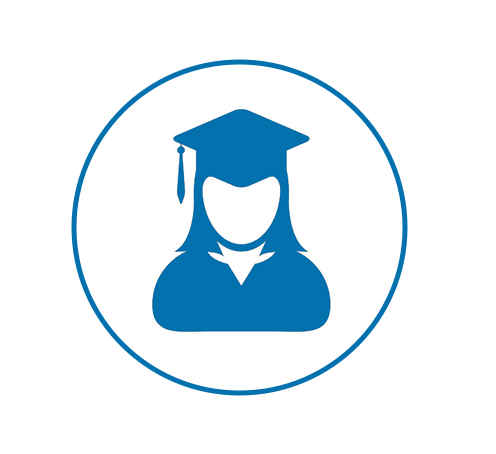 See How Our Services Can Work for You
I want to:
Are you a student?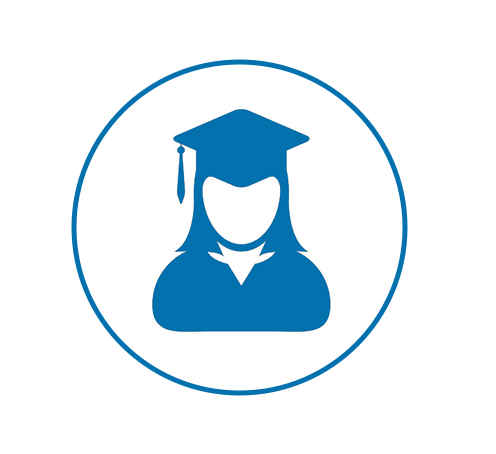 Our Services
Personal & Business Storage
Student Storage
Local & Nationwide Moving
Packing & Loading Help
Moving Boxes & Supplies
Do not see what you are looking for?
What Our Customers Think
I want to:
Are you a student?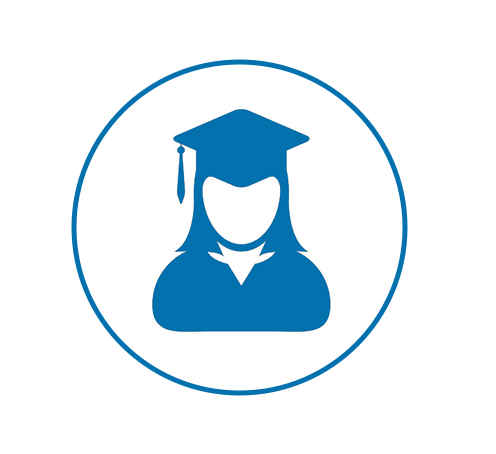 Why Box-n-Go? Here is Our Promise:
We are dedicated to deliver the best solution for almost any storage & moving need, with no gimmicks or hidden costs:
No truck to rent. We deliver storage to you!
Load/Unload only once.
Pay only for space you use.
Secure, climate-friendly facility.
Drive-up access
No Truck to rent…EVER!
Save money and time.
Reduce the risk of accidents and injuries.
No need to pay for gas, insurance & mileage!
Load ONCE Storage Solution!
You only need to load your belongings once!
No need to load and unload it all again into a storage unit.
All containers come with easy ground level access!
Pay Only for the Space You Use!


(if storing at our facility)
No not need to guess on how much space you actually need.
Order an extra 8' x 5' unit. Do not use it – do not pay for it.
Secure, Climate-Friendly Facility!
Highest degree of security and protection.
Our 8' x 5' units are breatheable – no mold or mildew.
No funky smell when your belongings return.
EASY Drive-Up Access!


(if storing at our facility)
Access your units at ground level.
No elevators, ramps, stairs to climb.
Schedule access appointment & drive straight to your units.
I want to:
Are you a student?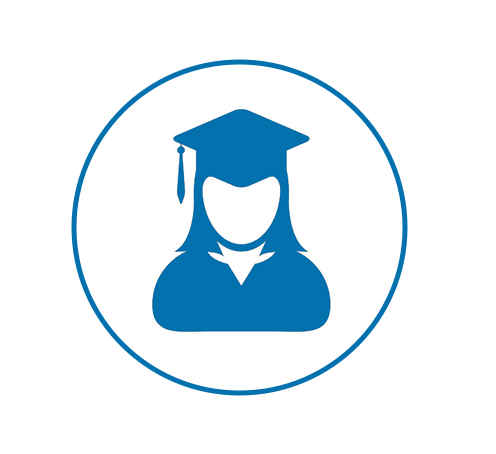 Small Business Storage Solutions – Commercial Storage with Box-n-Go
Business often rely on self-storage because of a plethora of reasons. Some of them are convenience, affordability, availability of portable business storage units, etc. If you are searching for the same, then Box-n-Go is a solution for all your storage needs. Starting from commercial storage units to small business storage units, we have it all with us. Just let us know and we will deliver them to you at your doorstep. We understand that businesses grow and need extra space every once in a while. We value the requirements of entrepreneurs and work according to their convenience. With years of experience in this field, dedication and professionalism, we are confident of the fact that we will not let you down if you hire us. Also, we take pride in saying that all of our customers only leave with happy faces!
Do you need Small Business Storage? Do you have storage solutions for your company?
If you need business storage units to free up your office space, we are here to help. And the best part is that you need not worry as our process is the simplest in the industry. Business houses need storage for a variety of reasons such as because they are expanding, or they have some unwanted stuff, for making more room in the office and the list goes on. But whether it is simple decluttering or some other purpose, Box-n-Go can help you with these requirements. Take a look:
Small Business Storage Units for Your Needs
Sales reps looking for small business storage units to store samples, pamphlets, and displays.
Marketing and advertising firms storing collateral or promotional giveaways.
Small business storage unit for their inventory.
Businesses downsizing to a smaller space seeking commercial storage units.
Manufacturers storing equipment, materials, and fixtures and other company storage solutions.
Business storage facility for inactive files
Medical imaging firms storing archive files.
Pharmaceutical and healthcare companies storing samples, pamphlets or medical equipment not requiring the climate-controlled units.
Retailers storing seasonal inventory, signage and fixtures.
Restaurants storing equipment, furniture and seasonal decorations.
Service technicians setting up shed programs to store parts and equipment.
Professional services storing files.
Builders storing supplies and equipment.
Advertisement firms for storing their brochures, banners, etc.
Inventory storage space to small business houses
Space to manufacturers to keep their equipment, tools, fixtures, materials, etc
Business downsizing
Archive file storage space to medical imaging firms
Space provided to retailers for storing seasonal inventory, fixtures, signs, etc.
For storing files by professional service firms
The above businesses and others may use storage space all year long. So, these were some of the basic reasons behind businesses seeking extra storage space. There are many more causes as well. If you need room, we, Box-Go, are here to help you with this. Certainly, everyone from small business storage to commercial storage units. As a way of keeping things simple, and reducing corporate expenditures. Therefore, free up the valuable and expensive office, warehouse or commercial space by storing files, records, excess inventory, furniture, equipment, seasonal displays, merchandise, promotional items and much more. We are your complete storage experts!
Small Business Storage Units – Solutions for You
As mentioned earlier, the above businesses might have space during the rest of the year. But there might come a time when they need more room. Hiring a room can be really expensive for the pockets. In that case, we have the perfect solution for you. We have perfectly ventilated small business storage units that will keep your belongings in the best ways possible. This is much more reasonable than other alternatives.
By opting for our small business storage units, you are actually saving on your precious office space and making room for more employees. A clutter-free, spacious office is something everyone wants. So free up your office space with our units. Excess inventory, supplies, equipment, furniture, seasonal displays, promotional items, merchandise, etc need not be in your office, making it look clumsy and smaller! We take pride in saying that we are our off-site storage experts.
Also, we provide moving labor for the task as well. Yes, you read that right! So leave us with the entire headache by just quickly giving us a call.
Small Business and Commercial Storage Units
Our storage offering is very simple: we deliver as many of our 5 x 8 business storage spaces to you and your small business. First of all, you pack them or we can do it for you. Once you're done with the packing, we pick up your units and store them in our secure centrally located business storage warehouse. Access to our units is simple – drive up right to them. However, we do ask you to schedule access appointments in advance advance.
The benefits include:
Easy delivery – pickup services
High accessibility and friendly staff
Safe and secure storage options
Need not pay for space not used
Moving specialists are available for advise
Commercial Storage Units for Safety
Your belongings would be 100% safe inside our storage containers. Want to know how exactly it works? Then, please read on!
Firstly, our team of experienced and professional drivers will deliver the containers at your doorstep. So, no worries! The units can stay at your business house for as long as you need. There is no rush. Take your time and fill the Commercial Storage Units up properly. Organize and pack according to your needs.
Secondly, let us know when the units are ready to be picked up. We will transport them back to our commercial storage units facility. The units are measured at 8' x 5' x 7'. And yes, there is no need to worry if you do not use all the units delivered to you. If you don't need them, it is absolutely fine with us and we won't charge you for the unused ones as well. Just pay us for the space that you will be using. It is that simple!
Convenient storage units for small business
Accessing to your belongings is pretty simple because we are just a call away! You need to check them, add more stuffs – whatever it is, simply schedule a delivery at your location. You can access the units whenever you want. Do it at ground level. You would also be impressed to know that our facility is centrally located as well as open as per the following schedule.
Advantages of Box-n-Go Small Business Storage solutions:
We serve all of Southern California
Our modular units can combine to any total business storage space you need
Month-to-month rentals or discounted term plans
Quick and easy rental process online or on the phone
Your choice of a billing cycle and payment method
Commercial deliveries accepted
Discount on packing and moving supplies
FREE ground level drive up access to your small storage units per following schedule
Clean. Pest, mold, and mildew free
Highest security available
24-hour digital surveillance
Box-n-Go can provide the right space and size for your needs. Above all, it's easy, fast and affordable.
Ground Level Access and Loading
These ground level containers are low to the ground. Therefore, loading is easy to access. There is no need for lifting, dollies or carts to move. Certainly, these business storage solutions is the new way to move. The mobile storage is collected and, consequently, taken to a secure storage facility. You can access your business storage units while in storage or have them sent anywhere in the country. Hence, the benefit of business storage service over a regular self-storage site is that it's easy and accessible. You don't have to pack items into a truck, then drive them to a storage facility, then unpack them into a regular self-storage locker. Above all, save time and money! Box-n-Go offers a unique service above all.
Storage has never been this easy!
Business storage units are picked up directly from your business. They are stored inside the high security, centrally located, controlled business storage facility. However, unlike most traditional storage facilities, we understand that sometimes you put things in storage that you may need to access. This is why we offer a FREE commercial storage units access for our customers. We are open! Schedule your access appointment in advance, then come and access your commercial storage space. Next day appointments must be scheduled by noon of the prior business day.
Furthermore, we will position your storage units in a convenient and safe place either inside our commercial storage facility or outside for easy drive up ground level storage access. Only a customer or a customer's authorized agent may access these ground level business self storage units. You need a valid photo ID to access your unit, however, because we strive to main. And also don't forget your keys. When you are done, we will place your storage unit back inside our secure storage warehouse.
Box-n-Go Business Storage is a one-stop shop!
Our rates are reasonable. We are more affordable than other self-storage providers. Yet, we serve you with the utmost professionalism. Our services will and can satisfy your storage needs. Above all, we employ highly trained professionals in our staff to ensure absolute safety of your belongings. If you have any kind of storage needs, the only name you have to remember is Box-n-Go Self Storage. We are ready to help you!
Box-n-Go for all Your Self Storage Needs!
Easy to book and highly accessible, our rates are pretty reasonable. You wouldn't hurt your pockets much with us. If you don't believe us, run a market research and you will be surprised to know that we are the most reasonable ones in the industry. We will provide you with spacious and easy to access storage units at affordable prices. Our hard work, professionalism and passion have set us apart. Hire us once and you will get back to us every time. We promise that we wouldn't let you down and would meet your expectations in every way.
Our highly trained and dedicated professionals will guide you through the same and your belongings are 100% safe and secured with us. If you have any such needs, do not give it any further thoughts and kindly contact Box-n-Go and we have the perfect facilities for your needs.
Try our residential storage
And why only commercial storage units? We provide residential storage as well. So, if you have any requirements personally as well, then also you can rely on us and just give us a ring and we will get back to you. If you have any queries, feel free to talk to our representatives and they would explain everything to you in details
Commercial Storage Units
Businesses often need to organize self-storage for a variety of reasons. Some of the most common are location changes, the need for more storage space, availability, etc. Do you have similar queries like "units for rent near me"? Then Box-n-Go will solve all your storage needs.
Mobile storage for business
Our team has been working selflessly in this area for many years. All employees are responsible professionals, each of whom is in his place. Entrepreneurs have different requirements, and Box-n-Go is ready to provide both commercial storage units and storage options for small business needs.
We are ready to organize all stages for your comfort. If you need more space, just let us know, and we'll bring commercial storage containers right to your doorstep. Our staff will instruct you on the proper packing of items and help with loading the box. Then, we can take the filled container to any of your addresses or arrange it for temporary storage at our guarded warehouse.
Best solutions for rent
Businesses periodically need to unload office space from a large amount of documentation and organize the movement of all property due to relocalization or part of it due to expansion.
The Box-n-Go team offers reliable and convenient commercial storage. Your belongings will be 100% safe in our containers. You will have access to them at any time by agreement. For a more detailed consultation, call us at 1-877-269-6461 right now.