RESERVE ONLINE IN MINUTES
RESERVE ONLINE IN MINUTES
Save 50% see how
No Truck Needed see why
No Heavy Lifting we can help load or move
200+ 5-STAR
REVIEWS
A+ BBB
RATING
LOWEST PRICE
GUARANTEE
Box-n-Go Storage & Moving - as Easy as 1-2-3
1
We Deliver
2
We Pick Up
3
We Store or Move
Store on your driveway or inside our secure facility. Load/unload only once. Ground level access.
I want to:
Are you a student?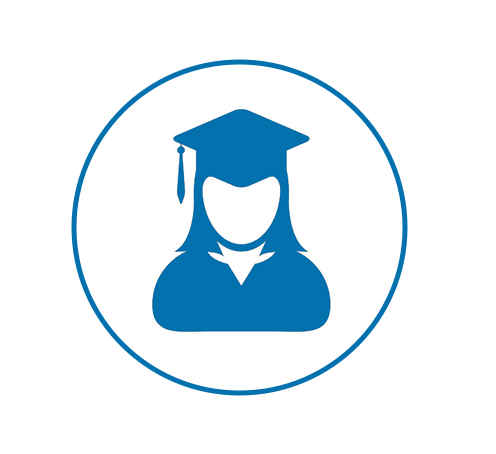 Available Sizes
Box-n-Go - XXL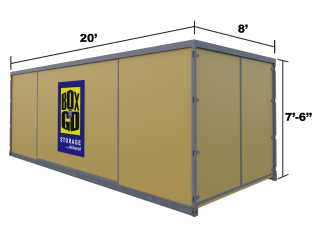 20' Container – all weather.
Perfect for 3-bedroom residence.
5-7 rooms, furniture, appliances, etc.
Learn More
Box-n-Go - XL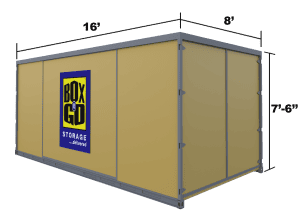 16' Container – all weather.
Perfect for 2-bedroom residence.
3-5 rooms, furniture, appliances, etc.
Learn More
Box-n-Go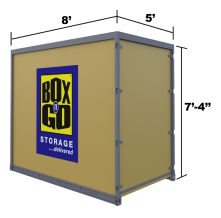 8' Container – all weather.
Modular – works for any need.
Each fits 1-1.5 rooms.
Learn More
I want to:
Are you a student?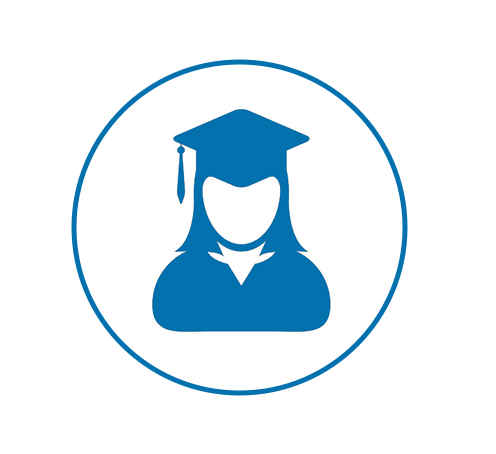 See How Our Services Can Work for You
I want to:
Are you a student?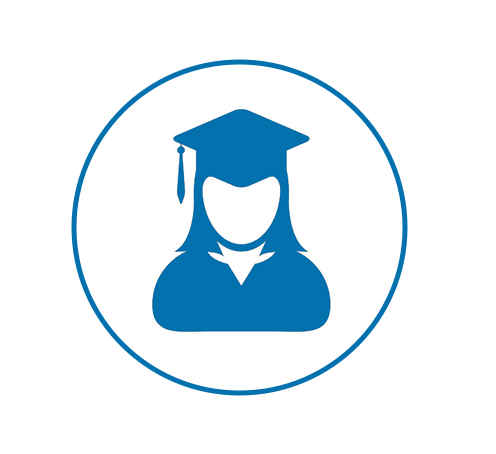 Our Services
Personal & Business Storage
Student Storage
Local & Nationwide Moving
Packing & Loading Help
Moving Boxes & Supplies
Do not see what you are looking for?
What Our Customers Think
I want to:
Are you a student?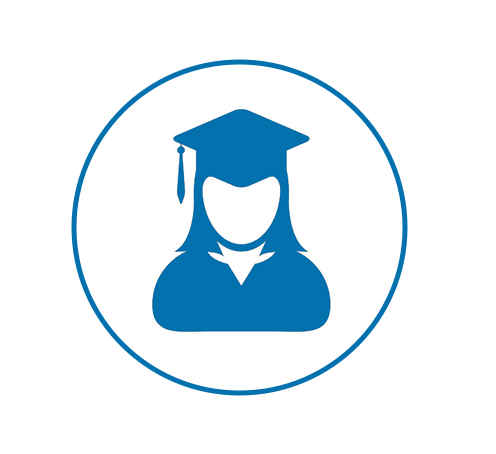 Why Box-n-Go? Here is Our Promise:
We are dedicated to deliver the best solution for almost any storage & moving need, with no gimmicks or hidden costs:
No truck to rent. We deliver storage to you!
Load/Unload only once.
Pay only for space you use.
Secure, climate-friendly facility.
Drive-up access
No Truck to rent…EVER!
Save money and time.
Reduce the risk of accidents and injuries.
No need to pay for gas, insurance & mileage!
Load ONCE Storage Solution!
You only need to load your belongings once!
No need to load and unload it all again into a storage unit.
All containers come with easy ground level access!
Pay Only for the Space You Use!


(if storing at our facility)
No not need to guess on how much space you actually need.
Order an extra 8' x 5' unit. Do not use it – do not pay for it.
Secure, Climate-Friendly Facility!
Highest degree of security and protection.
Our 8' x 5' units are breatheable – no mold or mildew.
No funky smell when your belongings return.
EASY Drive-Up Access!


(if storing at our facility)
Access your units at ground level.
No elevators, ramps, stairs to climb.
Schedule access appointment & drive straight to your units.
I want to:
Are you a student?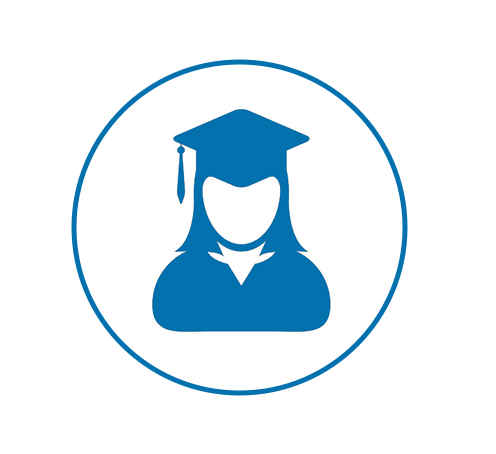 Portable Storage Containers for Rent
At some point in life, you will probably need to store belongings when moving. this can be moving to a new building or trying to free space in your current home. As you review your options, you'll find that a lot of companies offer a variety of services. Before you choose one, make sure you learn about the benefits of using the portable storage containers for rent. Cheap portable storage units California or portable self storage units can save you a lot. California portable storage units services by Box-n-Go can easily solve all your storage and moving problems. Are you looking for secure portable storage container rental to store your belongings? Perhaps you are moving. As a result, you may need portable storage containers. That is until your new home is ready.  Perhaps you need to store your business marketing materials. Portable storage containers for rent are useful for that as well.
Box-n-Go
offers a unique service – portable storage containers.
Why Box-n-Go Portable Storage Container for Rent is Popular
There is a good reason why portable storage services by Box-n-Go are so popular. The 5 x 8 container is the "right" size unit. Our affordable portable storage container holds 1 – 1½ rooms of furniture. They're similar in size, however, to what the nation's traditional moving and storage industry uses. Every Box-n-Go service is there to optimize your portable storage experience. Each container will accommodate the repetitive use. Over many, many years. It is capable of holding up to 2,000 lbs. Each container measures 5′ wide X 8′ long x 7′ tall on the outside, while it is approximately 57½" wide x 93″ long x 78″ tall on the inside.
The Advantages of Portable Storage for On-Site Storage
Box-n-Go's portable storage units give you several advantages that you don't often get from other storage providers. Some of the most important benefits of choosing portable self storage units include:
Convenience
Flexibility
Affordable prices
Box-n-Go offers a variety of services that make portable storage units convenient. The company will deliver the portable storage containers for rent to your location, so you don't have to pick them up. You also get to keep them for as long as you need them. Box-n-Go Portable Storage units are sized to meet the needs of most people and businesses. You can order as many or as few boxes as you need. If you don't know how many you will need, you can always ask for extra crates. Box-n-Go's commitment to flexibility means that you only pay for the storage containers that you use.
Affordable Storage from Box-n-Go
Perhaps, most importantly, cheap storage services from Box-n-Go can help you save money. When you use Box-n-Go, you don't have to pay for insurance, delivery mileage or truck rentals. When moving long distance, you even get a month of free storage. This comes in handy when moving to a new location. We deliver our secure portable storage containers anywhere. Well, almost anywhere in Los Angeles and Orange Counties. Here are the benefits of portable storage containers:
You can take as long as you want to find the things you need to store. Take your time to pack them inside the containers. And never leave the comfort of your home.
You will only be handling these items once, at the convenience of your own home. Packing the portable storage containers at ground level.- No stairs, no halls, no carts and elevators. Therefore, no hassles!
If you have many items to store, you can rent multiple portable storage containers. You can separate the items anyway you'd like. This will protect your possessions better. It will also make it easier to find things in the future.
Your portable storage containers are held in a large storage warehouse. Because of this, our storage provides a much higher degree of security for you and your belongings compared to the traditional self storage facility. On top of this, we'll watch over your personal belongings like they are our own.
Sturdy Portable Containers
Box-n-Go uses sturdy containers made of wood. Each box has a plastic exterior that prevents rain and dust from reaching its contents. No matter what you put inside portable self-storage, the items will remain safe. The portable storage units California measure 8 feet by 5 feet by 7 feet. This unit usually holds about one room of furniture and other items. Since they sit right on the ground, you can move large pieces into them without much struggle. It's a lot easier than trying to carry heavy furniture up a ramp. You can choose to keep the storage units on your property or have them sent to a Box-n-go storage facility.
Portable Storage Services – Consider these advantages:
Our system makes it easier to find a particular item.
Keep your good furniture and high-value and delicate household storage items separate from smelly and dirty items. Items such as tools, lawn equipment, etc.
Packing and unpacking in "bite size" pieces is easier. Separate one or two rooms to make loading or unloading at your new home easier.
Also, the right size unit allows you to pack your belongings tighter. It makes it easier to load so as to avoid damage. Such damage may come from moving and shifting during transit.
Ground level loading makes packing easy. No ramps, no backaches.
In addition, a 5' x 8' Box-n-Go affordable portable storage offer numerous significant benefits:
Ultimate Self Storage And Moving Convenience
Scheduling Flexibility
Improved Safety and Security
Secure and Convenient portable storage containers
Whatever your Los Angeles and Orange County portable storage container needs are, 
Box-n-Go
is the storage place to store your extra items:
Storage for family heirlooms, since you are running short on space at home
Freeing up some room for a newborn
Storage while traveling abroad, hence save on rent
Extra furniture storage
Seasonal items storage
Decluttering your home to put it on the market, hence demand a higher price for it
Storage while remodeling the house
Storage during damage restoration, fumigation or floor replacements
Moving and need temporary storage while between homes, maybe just for a couple of months
Need storage for collectibles and hobby items
Need storage to deal with unexpected family events
Downsizing. This seems like a life long process.
Need storage for personal items, since the space at home or business is at a premium.
So many reasons. So many containers to use. There is no need to stress, however. Portable storage services are simple, easy and very affordable!
Portable Units for Hassle Free Storing
The California portable storage units by
Box-n-Go
 provide you with the highest level of security to protect your belongings. In addition to the lock on your container, there are several security features. You also benefit from a secure storage facility that uses video surveillance and other features. These prevent unauthorized people from accessing your self-storage box. A portable self storage units facility also gives your belongings more protection from inclement weather. In most cases, your box will protect its contents even during harsh rain and snow storms. When you store your container in a large facility, you get an extra layer of coverage that makes your items even safer.
Cheap Portable Storage Services – Ultimate Convenience
There is no need to leave your home or office to take care of your storage or moving needs. We deliver our storage containers right to your home or business. Once you load them, we will pick them up and store at our facility. When you need your items back, we will bring them back to your home (even if it is a new address). It's that simple.
Flexibility of Storage Services
Our affordable portable storage service is always in demand by local communities. Our drivers are courteous, safe, efficient and knowledgeable. We care about our customers and their goods. In most cases, we can deliver an empty Box-n-Go California portable storage to you within 48 hours. Even if we need to work extra hours for you! Take as much time as you need to load or unload. Keep our unit without worrying about rental truck schedules and late charges. With the conventional self-storage, you have to hurry and load your unit the same day. As well as to return the rental truck on time, or additional charges will accrue. Use our unit for as long as you want. There will be no late charges.
Portable Storage Container – how does it work
Box-n-Go
 has perfected portable storage containers for you. Your items will be protected with our storage container. This is how it works:
Our experienced, professional drivers will deliver as many containers as you need. Right to your door. There is no need for a moving truck rental or multiple trips to a storage facility. First of all, you pack and unpack only once. This means less handling of your items. There are also fewer possibilities of damage. Portable storage containers can stay at your home as long as you need. Whatever time it takes to organize and pack. Interested in help with the packing? We can recommend professional packers who you can hire to help you.
Let us know when your portable storage containers are ready to go. We'll transport them back to our secure, controlled storage facility. Each container measures 8'x5'x7'. It can accommodate approximately one to one-and-a-half average-size rooms of household furniture and belongings. Most people are simply not sure how many containers they'll need. This is why we invite you to use our storage calculator. It can help you in estimating your residential storage needs.  Don't worry if you don't use all of the storage containers delivered. You'll only be charged for the ones you use!
Access to your belongings while in storage is just a phone call away!  You can also schedule a delivery to your location. You can also access your portable storage containers at our facility. Do it at ground level. Please schedule your access appointments in advance. Our facility is secure, centrally located and open per the following schedule.
Smooth Storage with Box-n-Go
Box-n-Go makes California portable storage units service as smooth as possible. When you need to store your items, contact Box-n-Go location. Order the number of units that you need. Someone from the company will drop off your portable self storage units. You now can start filling them with the items you want to store. You can take as long as you want to fill your units. Some people pack their units within hours. Other people take weeks or even months. Once you finish packing your unit, a Box-n-Go truck will pick them up. You can choose to have your unit delivered to a new location or stored in a nearby facility. For added security, you get to keep the key to your unit's lock. When you're ready to have the container and its contents sent back to you, just schedule a convenient date and time with Box-n-Go.
Improved Safety and Security
Every Box-n-Go unit is a sturdy, mold/mildew-retardant container. It is made of moisture breathing materials. There is also a vigilant and proactive pest control protection. Our units are similar to your house in wood-frame construction, however. Because of this construction, a Box-n-Go storage unit will "breathe". The metal units can sweat with changes in humidity. Hence, this is very important while the unit is indoors. Each unit also comes with a highly durable, weather-resistant cover. The cover is there to protect your belongings from rainwater. This comes handy when the portable storage containers are out of our warehouse. This could be for loading or unloading or are on your property.
Loading Cheap Portable Storage Containers
You will load/unload only once. This way you won't have to risk damage by moving your things multiple times. You can start enjoying life again once your portable storage container is in storage. Enjoy a peace of mind knowing your belongings are in a clean storage warehouse. All Box-n-Go affordable storage facilities have around the clock security. We have on-site security during the normal business hours. There is an advanced anti-theft alarm after hours. In addition, each California portable storage unit door will latch tightly close in three different places. The middle latch has a place for you to put your own lock. After you are done packing, lock your portable storage container and keep the key. You are the only person with the access to your belongings.
Portable Storage Moving
If you are looking for portable storage moving service, consider portable storage as one of your options. Much like traditional self-storage portable storage offers you a secure room to store your belongings. The differences are convenience, savings (both time and money) and safety. Relocation is anyway a quite complex process. And when you are thinking of making the process smooth and hassle free, portable storage unit for moving can be the best option for you.
Secure Portable Storage Containers for rent is our business!
Our rates are reasonable. Hence, we are more affordable than many other companies. We serve you with utmost professionalism. Our services will and can satisfy all your storage needs. We employ highly trained professionals. This ensures the absolute safety of your belongings. If you have any kind of storage needs, the only name you have to remember is 
Box-n-Go Self Storage
. We are ready to help you! Box-n-Go provides useful portable self storage units services. These services can be used for practically any kind of storage and moving projects. Reach out to your local Box-n-Go to learn more about how California portable storage units can benefit you. Call us today at 877-269-6461 to schedule your California portable storage delivery. In addition to storage, we also offer a variety of other services. These include moving and loading labor. We have the packing materials as well. Also, we have a wide range of student services. From dorm student storage to long distance moving. We got you covered. Do not want to load yourself? We have loaders for you. Want us to do Packing? No problem. Need to store for longer? We have term discounts.
Portable Storage Containers
Box-n-Go services are relevant all year long because we help customers with the storage and movement of their important things. These can be large items, furniture, household appliances, as well as equipment, and important business documentation. There are special price offers and discounts when ordering multiple containers. Renting storage space is much more profitable than organizing a move or storing your belongings in other ways.
Do I need to look for movers near me?
The company delivers portable storage containers to the specified address; you do not need to pick them up personally or worry about moving your things. You can set up a mobile box(s) near your home or arrange storage with us at our secured facility. Only you will have the keys, and therefore no one will have access to your personal belongings. Our containers easily withstand all weather conditions. They are available in three sizes – standard, L and XL. The first modular box is designed for things from one maximum of two rooms. If your house has two bedrooms and up to 5 rooms, it is better to choose the size L. XL size is already suitable to accommodate furniture and household appliances from a house with three bedrooms. In fact, you can choose one or more containers.
Rental of storage places when moving at the best cost
Portable Box-n-Go designs will meet the needs of most people and businesses. Any necessary time for their storage is also stipulated. You can order as many boxes as possible and even ask for additional containers. Thanks to our commitment to flexibility, you can order multiple storage units and pay only for the containers you use.
Our moving company offers durable wooden containers for rent. Each box has a plastic outer finish. This prevents rain and dust from getting inside. All your belongings will remain safe in a mobile self-storage container. The constructions are located directly on the ground, so you can move large objects into them or bring heavy furniture in without a ramp, stairs, or other difficulties.
We can easily solve all problems with storage and movement. We will organize a safe rental of a mobile container for your belongings. Call us at 1-877-269-6461, and together we will find the best solution for you.