RESERVE ONLINE IN MINUTES
RESERVE ONLINE IN MINUTES
Save 50% see how
No Truck Needed see why
No Heavy Lifting we can help load or move
200+ 5-STAR
REVIEWS
A+ BBB
RATING
LOWEST PRICE
GUARANTEE
Box-n-Go Storage & Moving - as Easy as 1-2-3
1
We Deliver
2
We Pick Up
3
We Store or Move
Store on your driveway or inside our secure facility. Load/unload only once. Ground level access.
I want to:
Are you a student?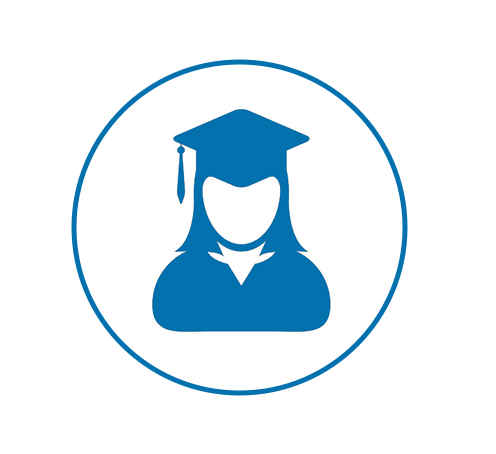 Available Sizes
Box-n-Go - XXL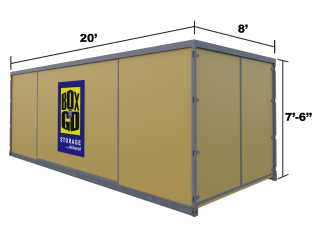 20' Container – all weather.
Perfect for 3-bedroom residence.
5-7 rooms, furniture, appliances, etc.
Learn More
Box-n-Go - XL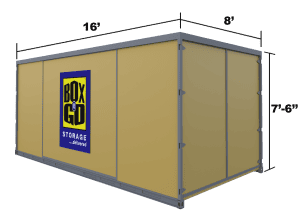 16' Container – all weather.
Perfect for 2-bedroom residence.
3-5 rooms, furniture, appliances, etc.
Learn More
Box-n-Go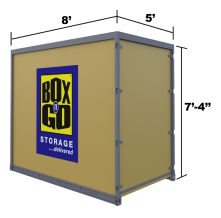 8' Container – all weather.
Modular – works for any need.
Each fits 1-1.5 rooms.
Learn More
I want to:
Are you a student?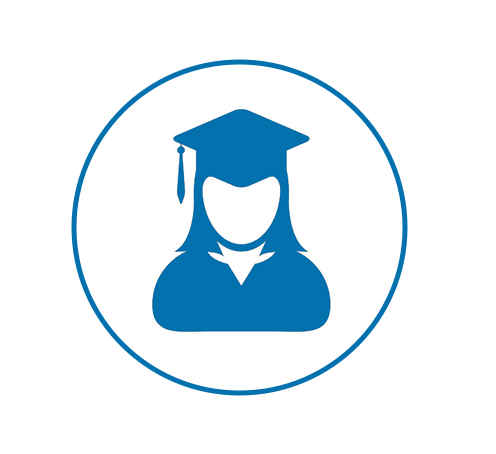 See How Our Services Can Work for You
I want to:
Are you a student?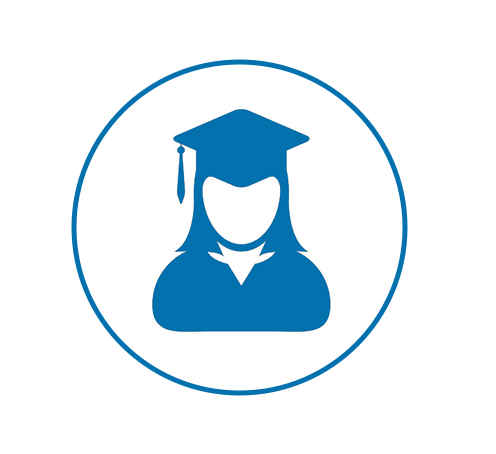 Our Services
Personal & Business Storage
Student Storage
Local & Nationwide Moving
Packing & Loading Help
Moving Boxes & Supplies
Do not see what you are looking for?
What Our Customers Think
I want to:
Are you a student?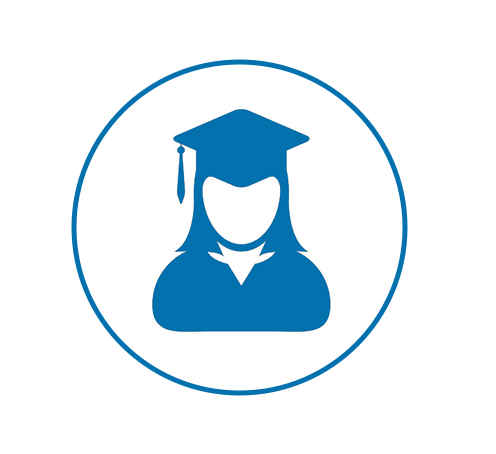 Why Box-n-Go? Here is Our Promise:
We are dedicated to deliver the best solution for almost any storage & moving need, with no gimmicks or hidden costs:
No truck to rent. We deliver storage to you!
Load/Unload only once.
Pay only for space you use.
Secure, climate-friendly facility.
Drive-up access
No Truck to rent…EVER!
Save money and time.
Reduce the risk of accidents and injuries.
No need to pay for gas, insurance & mileage!
Load ONCE Storage Solution!
You only need to load your belongings once!
No need to load and unload it all again into a storage unit.
All containers come with easy ground level access!
Pay Only for the Space You Use!


(if storing at our facility)
No not need to guess on how much space you actually need.
Order an extra 8' x 5' unit. Do not use it – do not pay for it.
Secure, Climate-Friendly Facility!
Highest degree of security and protection.
Our 8' x 5' units are breatheable – no mold or mildew.
No funky smell when your belongings return.
EASY Drive-Up Access!


(if storing at our facility)
Access your units at ground level.
No elevators, ramps, stairs to climb.
Schedule access appointment & drive straight to your units.
I want to:
Are you a student?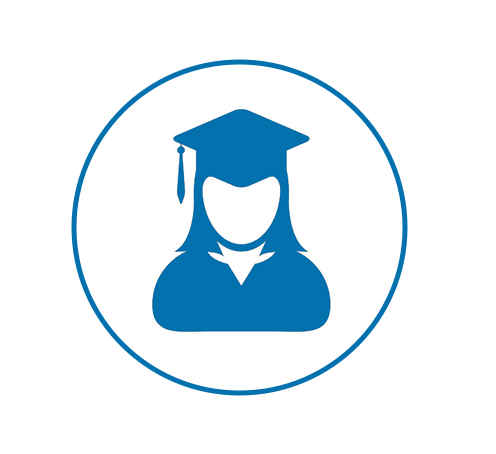 How Box-n-Go Storage Works
Box-n-Go mobile storage-moving concept is very simple – it's a 3-step process:
Tell us where, when and how many mobile storage units you need us to deliver. You can call or reserve online the delivery of our secure mobile storage unit(s). We'll deliver as many mobile storage containers right to your home or business as you need, position them where convenient for you to pack. We will charge you only for the units you actually use.
Second, we'll leave your mobile storage units with you while you pack. Once you are done, padlock your units and we will come back to pick them up. No need to rush. There is no truck rental to worry about. Load at your own pace.
Sit Back and Relax. Let us take care of the rest.
Storage, Moving Simplified
This mobile storage solution offers numerous benefits over the conventional self storage and moving
You do not have to leave your house to make all the arrangements, pack, unpack, etc.
No need to rent or drive a truck
No need to load/unload twice (as the case with the mini storage)
Load/unload at your own pace
Pay only for the room you actually use.
FREE ground level access to your belonging
Suggested Uses
De-clutter your home while selling
Storage during construction/remodeling
Seasonal items storage
Storage due to downsizing
Clearing the clutter out of garage
Free up needed living space for a newborn
Students summer storage
Records and Document storage
Excess or seasonal inventory storage
Show exhibits storage
Long or short-term storage needs
Relocation, local and cross country moving
The benefits and uses can be unlimited. Get your moving and storage quote today! Price Page
How far in advance to reserve service
All Box-n-Go storage and moving services are based on a first come first serve principle and do require advance reservation basis:
Empty storage-moving service container delivery.
In most cases we are able to deliver the empty storage-moving service containers to you within a couple of days from the day you make the reservation. If it's an emergency and you need an empty unit(s) delivered to you sooner, please let us know. We will do everything we can to deliver the same day, provided the delivery takes place during our normal business hours.
Full storage-moving service container delivery.
When you want to schedule your storage-moving service container(s) to be delivered back to you for home access or move out, please bear in mind that such a delivery requires a longer advance notice when compared to the empty container delivery. Normally we need at least 7 business days of advanced notice to schedule your delivery. Certain times of the year (end of July through mid September) the notice requirements may change to 7 – 10 days due to the extreme work load. Please plan ahead accordingly.
If this is an emergency and you need your storage-moving service units delivered sooner, please let us know and we will do everything we can do accommodate your needs. Please note that expediting charges may apply.
All deliveries are subject to our storage-moving service area limitations.
Delivery rescheduling/cancellation.
At Box-n-Go we understand how difficult moving and storage can be at times. This is why we provide our customers with many conveniences to allow them to fully manage their moving and storage process. We understand that sometimes people may be uncertain about their moving days. We understand that circumstances change, often without warning and people have to adjust accordingly.
Once you have a scheduled and/or confirmed delivery to you, you can cancel this delivery without any additional costs up to 24 hours prior to scheduled delivery (not including Sundays and holidays). Simply call us at 877-269-6461 and we will accommodate your cancellation request.
The storage-moving service deliveries cancelled on a shorter than the above outlined notice will be subject to then current cancellation fee, charged per unit. Additionally, should the actual storage-moving service delivery take place prior to the cancellation, customers will be responsible for the delivery/pick up charges.
Storage Facility Access.
Access to your belongings at the facility is available per following schedule during our normal business hours, by appointment only. When you need to access your belongings, please schedule your access in advance. We will have your storage units ready for you. Learn more on how the ground level access works here.
Storage unit placement and packing.
Storage unit placement.
Our delivery equipment is very mobile and we can place your storage units practically anywhere (learn more about placement options).
Please keep in mind that if you live in community houses or apartments with the housing association or management company overseeing the property, and, would like our storage units placed on the property, please make sure to contact your association to obtain their consent prior to scheduled delivery.
If you plan on placing your storage units on the street, please make sure to reserve the spot by parking your vehicle where you want the units to be placed. Please note that some municipalities may require a permit.
Please contact us so that we can assist you in determining the best placement for your units.
Clearance Requirements.
We need 8' of width and 8' – 2" of height clearance to place our units. Should you consider placement of your units in an underground garage, car port or any other area where there may be height or width restrictions, please make sure that the above minimum height and width clearance requirements are met.
What can be packed inside the storage unit.
Box-n-go storage units are 5' wide x 8' long x 7' high as measured on the outside. The inside dimensions of the unit are slightly smaller. Each storage unit can be packed with about 1½ rooms worth of furniture and belongings. If you are storing tools, file boxes or books the weight limitation is 2000#. That's about 50 to 60 file boxes.
There are certain items that you do not want to pack inside the storage unit. These usually include important documents, valuables, perishable items and chemicals (see a full listing here).
What are the payment options?
The various forms of payments Box-n-Go accepts are as follows:
Empty storage unit(s) delivery.
We accept credit cards (Master Card, Visa and Discover), check, money order, PayPal or cash upon delivery of the empty storage unit(s). The payment for the first month storage rent, delivery and any packing materials you want us to deliver will be due right after the delivery is complete.
Recurring monthly storage charges.
Customers have two options on how to pay recurring monthly storage charges:
Automatic charges to the credit card
Manual invoices with follow up payments made by mailed check, money order or with credit card payments over the phone
The invoicing option is offered at a fee to cover the processing costs.
Full storage unit(s) delivery.
The storage re-delivery fee of the full storage unit(s) can be paid using certified funds only (credit card or cash). The fee is charged to the customer 24 hrs in advance of scheduled storage delivery.
How does Long Distance Moving service works
Box-n-Go offers simple and competitively priced Long Distance Moving service. This long Distance Moving service is offered based on custom quoted prices which are valid for 30 days.
Much like with a storage service, our Long Distance Moving service covers the delivery an empty unit or several units to you. You pack them yourself, at your own pace, and, once you are done, we pick them up and ship to a warehouse located near your destination. Once the unit(s) arrives at the destination warehouse (usually 7 to 10 business days after we ship it) our affiliate servicing your destination area will contact you to schedule the delivery of your storage unit to you.
Move Out and Storage Proration
When you are ready to get your stored belongings back you can either have them delivered to you or unload at the Box-n-Go storage warehouse.
Full Container Delivery
When you want to schedule your container(s) to be delivered back to you for move out, please allow at least 3 to 4 business days to schedule your delivery. Certain times of the year (May through September) allowance is 7 – 10 days due to the extreme work load. Please plan ahead accordingly. Your account must be up to date in order for your delivery request to be processed
Please note that a payment for the delivery fee is due the night before the delivery. Your account must be current in order for delivery to take place and the delivery on the past due accounts cannot be scheduled until the accounts are brought up to date.
The customer's or their authorized agent presence is required for the delivery of full units. Should the customer or authorized agent not be present at the time of delivery, the unit(s) will not be delivered and a re-delivery and re-scheduling fee may apply.
All deliveries are subject to our service area limitations.
Move out at Box-n-Go facility
Should you be moving and decided on not using our delivery services, you can come to our facility and pick up your belongings there. Once you know your schedule, just give as a call and we will take care of the rest. We will pull your unit(s) and set them down on the ground in the access area, so that you or moving truck can drive right up to them. We can even set your units on the dock should that be more convenient for you. There is a fee for move outs at the facility.
You can schedule your facility move out per following schedule during our normal warehouse business hours. Please note that you need to schedule your activities so that you can finish unpacking and leave the premises before closing time as specified above.
Should you need any boxes or help with your padlock while you are accessing your unit, we are here to help. We have a full complement of packing supplies available on site and can even cut your padlock for you, should you lose your key.
Clean-up and refuse.
Customer must clean all articles and refuse out of the container(s) prior to turning the containers over to Box-n-Go. Should any container contain any articles or refuse Customer may be charged a Cleaning/ Disposal Fee.
Storage Proration.
Customers who fulfilled the minimum stay requirements (based on the term option chosen) will receive a refund for the unused portion of the month that they paid for. All refunds are processed within a 30 day period following the move out.