RESERVE ONLINE IN MINUTES
RESERVE ONLINE IN MINUTES
Save 50% see how
No Truck Needed see why
No Heavy Lifting we can help load or move
200+ 5-STAR
REVIEWS
A+ BBB
RATING
LOWEST PRICE
GUARANTEE
Box-n-Go Storage & Moving - as Easy as 1-2-3
1
We Deliver
2
We Pick Up
3
We Store or Move
Store on your driveway or inside our secure facility. Load/unload only once. Ground level access.
I want to:
Are you a student?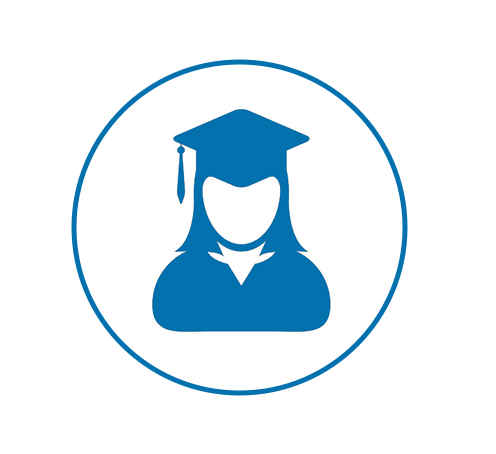 Available Sizes
Box-n-Go - XXL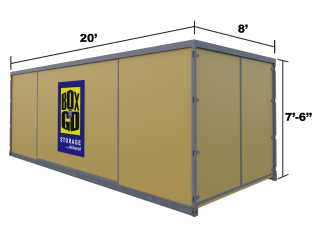 20' Container – all weather.
Perfect for 3-bedroom residence.
5-7 rooms, furniture, appliances, etc.
Learn More
Box-n-Go - XL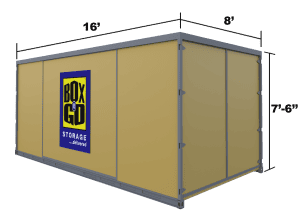 16' Container – all weather.
Perfect for 2-bedroom residence.
3-5 rooms, furniture, appliances, etc.
Learn More
Box-n-Go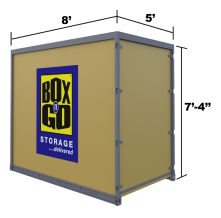 8' Container – all weather.
Modular – works for any need.
Each fits 1-1.5 rooms.
Learn More
I want to:
Are you a student?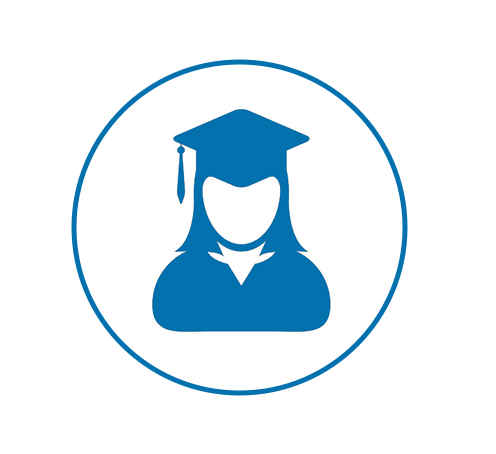 See How Our Services Can Work for You
I want to:
Are you a student?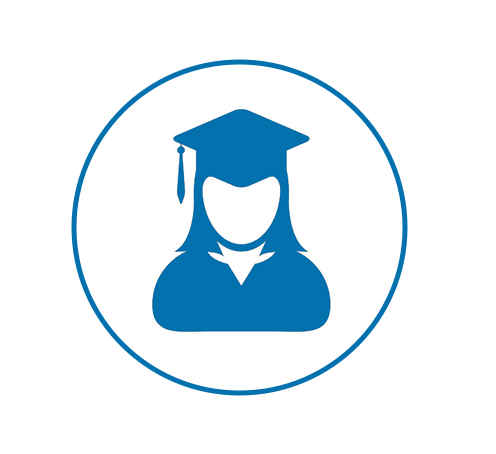 Our Services
Personal & Business Storage
Student Storage
Local & Nationwide Moving
Packing & Loading Help
Moving Boxes & Supplies
Do not see what you are looking for?
What Our Customers Think
I want to:
Are you a student?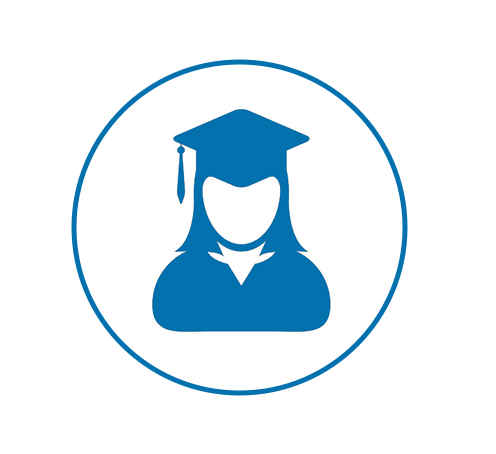 Why Box-n-Go? Here is Our Promise:
We are dedicated to deliver the best solution for almost any storage & moving need, with no gimmicks or hidden costs:
No truck to rent. We deliver storage to you!
Load/Unload only once.
Pay only for space you use.
Secure, climate-friendly facility.
Drive-up access
No Truck to rent…EVER!
Save money and time.
Reduce the risk of accidents and injuries.
No need to pay for gas, insurance & mileage!
Load ONCE Storage Solution!
You only need to load your belongings once!
No need to load and unload it all again into a storage unit.
All containers come with easy ground level access!
Pay Only for the Space You Use!


(if storing at our facility)
No not need to guess on how much space you actually need.
Order an extra 8' x 5' unit. Do not use it – do not pay for it.
Secure, Climate-Friendly Facility!
Highest degree of security and protection.
Our 8' x 5' units are breatheable – no mold or mildew.
No funky smell when your belongings return.
EASY Drive-Up Access!


(if storing at our facility)
Access your units at ground level.
No elevators, ramps, stairs to climb.
Schedule access appointment & drive straight to your units.
I want to:
Are you a student?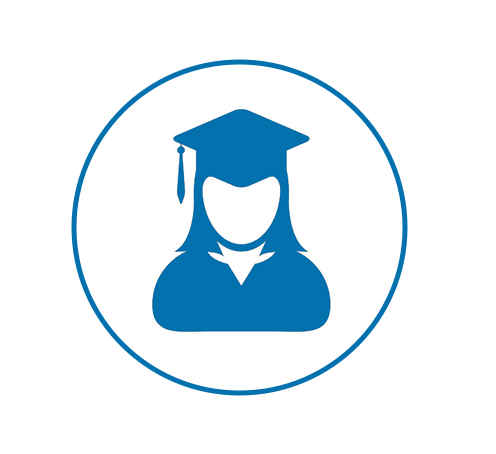 What is a commercial storage facility?
If you are in business of any kind, then you need space, and all businesses could use a little more space. From small businesses or non-profit organizations. With one location to larger multinational corporations based all over the world. Your business needs to remain organized and efficient. Commercial storage units provide an excellent way for all businesses to get organized. For startups grinding out the first few months after launch. Or long-standing companies with an impeccable reputation. A quality commercial storage space solution is extremely important. However, what exactly is a commercial storage facility?
Maximize Space With Commercial Storage Units
With ever-mounting pressure to make the bottom line, your company needs a storage facility that is both affordable and dependable. However, nowadays, any storage facilities for business are required to also provide support to further help the business achieve its goals.
There is a lot to weigh when choosing a facility. The options are seemingly endless. Also you have so much to consider when it comes to the success of your company. Commercial storage should be the least of it. A storage facility should help you turn the focus from stress over additional space to your company objectives. There are a number of things to consider when partnering with a storage facility.
Type Of Business
It may go without saying, but the first thing you should think about when considering storage options is your company's needs. What type of industry is the business involved in? Because different industries may have different requirements. Everything from retailers, manufacturers, government agencies, pharmaceutical companies, non-profit organizations, and educational institutions will at some point or another require a strong storage solution. Understanding your storage needs as well as requirements before choosing a storage facility will save you time and in most cases should also save you money.
Commercial storage is also invaluable to contractors. Businesses that require storage for equipment, materials, and supplies. Low rental rates help maximize the bottom line across any industry, corporation, or institution, large or small.
Size Of Storage Unit
Commercial storage units range in size. Depending on the storage facility, these sizes can range from small scale storage to entire storage floors or facility wings. It is a good rule of thumb to figure out exactly how much storage your business requires, and then acquire a little more. The extra space may not be used right away, but having too little storage space will prove to be an even greater problem.
Advantages of Commercial Storage
Office space is generally expensive. Also it doesn't quite make sense to convert office space at a high cost per square foot into storage space. Commercial storage allows your company to save money. This is by placing the items that should be stored into a proper storage facility. Many storage facilities also offer month to month lease terms instead of the long term lease contracts found in commercial real estate.
Storing items in a warehouse or an office storage closet may offer very little organization. By utilizing a commercial storage space however, you can ensure your stored items are organized and accessible at all times.
Features And Amenities
Depending on your needs and requirements for storage, there is a multitude of amenities and features that storage facilities offer. Some of the things that are good to keep in mind are:
Access
Climate Control
Document Storage
Delivery Options
Aisle Size
Commitment and Agreement Terms
Moving Boxes and Supplies
Access
Access can be quite important depending on the business. Is accessing your commercial storage unit important to you? Do you have the ability to access your storage unit 24 hours a day? Will you be able to access your storage unit on the weekends? What about the holidays? These are important questions to ask when engaging with the storage facility. With companies like Box-n-Go that offer portable storage, you may have the extra storage space right on your property.
Climate Control
Depending on what you are storing, temperature control can be extremely important. Think about what exactly needs to be stored. Are you storing furniture, equipment, inventory. Possibly records, documents, or supplies? Do the items that need to be stored require being kept in specific temperatures? Will humidity levels become a factor for your stored items? Not many facilities offer climate control options. Here again you may want to consider Box-n-Go. Their units are climate friendly and will offer a nice environment for your items.
Document Storage
Your business may have boxes and boxes of important documents that must be kept for years. Such as tax documents, account files, financial records, business plans, and bank statements. At some point, the company will need a place to put everything. Can the chosen storage facility accommodate your document storage requirements?
Secure Storage
No matter what storage facility you choose, be sure to look into the facility's security. There are some storage facilities that are fully automated and self-served. And there are many that have complete 24-hour security on site. For the facilities you are considering, is there is on-site security? Do you have security gate access? Who is able to access the storage unit and what types of credentials do those individuals need to provide?
Delivery
Often times, your business may need to have items delivered to the storage unit or delivered from the storage facility. Inventory may be required to be shipped directly to the storage unit. Does the facility offer a delivery option? If so, be sure you understand the requirements delivery services need to access the storage unit. Most storage facilities do not provide the delivery service. In contrast, Box-n-Go delivers every day.
Aisle Size
For many businesses, storing large equipment or inventory is imperative. Consider the size of the items you need storing? Do you need to store documents or larger items? You may have large pieces of equipment or vehicles that need to be stored, which may require an even larger vehicle to deliver them. Are you a contractor with large work equipment? Can the facility accommodate large delivery vehicles?
Commitment
Many businesses require long term storage solutions, while others only need commercial storage for a short period of time. Consider the length of time your companies requires commercial storage. Will the business need to lease a unit annually? Or do you simply want to sign a month to month agreement?
Moving Boxes and Supplies
The last thing you want to think about when deciding on a commercial storage space are moving boxes and packing supplies. Certain facilities offer these as amenities however. In some cases they may even be offered at no cost or for a fee. So do you need moving boxes or packing supplies for the items you need to store?
Support
Getting the right amount of support from your commercial storage space may be valuable to your company. You may also decide you do not need support right away. As your business changes, evolves, grows, expands, or shrinks, so may your storage requirements. When the time comes and you need to expand your storage requirements, you may want to ensure that the facility can accommodate the additional require space.
Finding A Solution You Can Count On
Most importantly, commercial storage facilities offer the best storage solutions for businesses, non-profits, or community organizations worldwide. However, your commercial storage requirements may be great or small. Also the proper storage facility is certainly available to meet your business needs. Whether you are storing documents, inventory, equipment, and everything else, a quality commercial storage facility should be highly considered. Hence, don't stress over space as your company expands and welcomes new employees. Remove the anxiety as your inventory grows. Find the right commercial storage facility for your company's needs.
Box-n-Go Commercial Storage Units
When looking for a commercial storage facility the first thing that comes to mind is a traditional local self storage facility. One can certainly rent a commercial storage space there. The trouble is what comes after that. So you may think that you know the size of the commercial storage units you may be needing. But, the fact is no one really does. You rent a space (say 20 x 30). Then you move your items in and realize that half of your unit is empty. However, you will still have to pay for it every moth. Hence, a much simpler alternative is to use portable storage units from Box-n-Go, which are modular. You pay only for the space you use.
Another important factor to consider is when you need something out of storage. Typically, you would send an employee out to the unit. In many cases you would have to rent a truck, pay for it. Also pay for mileage, insurance. Do not forget that your employee is on the payroll. All these costs add up. On top of it you face liability, what if employee gets injured? Here again Box-n-Go offers a simple solution. Instead of you coming to storage, we can deliver your storage to you. No truck rental is needed. No wasted employees time. The risks are also minimal as the units are on the ground level for loading, accessing and unloading.
Call Box-n-Go at 1-877-269-6461 to explore how easy using the commercial storage units can be.