200+ 5-STAR
REVIEWS
A+ BBB
RATING
LOWEST PRICE
GUARANTEE
Self & Full Service Moving
Box-n-Go offers the best solution for your move:
Self-serve or full serve moving options
Ground level loading self-serve move
No rush – load/unload on your schedule.
Secure storage in-transit available
Licensed, insured full-serve crews
I want to:
Are you a student?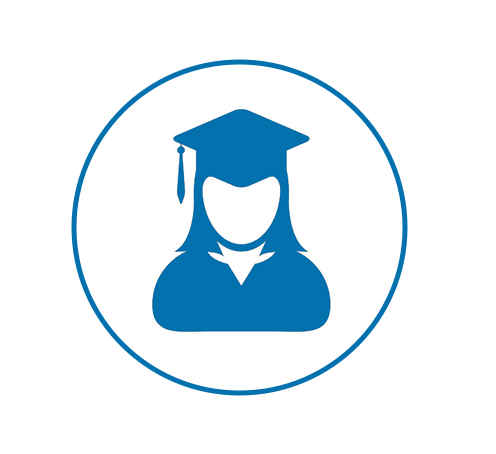 See How Our Self-Serve Moving Works
1
We Deliver
2
We Pick Up
3
We Move
Call or order online in minutes
We deliver storage to you
Pack at home, at your convinience
Store on your property or at indoor facility
Move locally or nationwide
I want to:
Are you a student?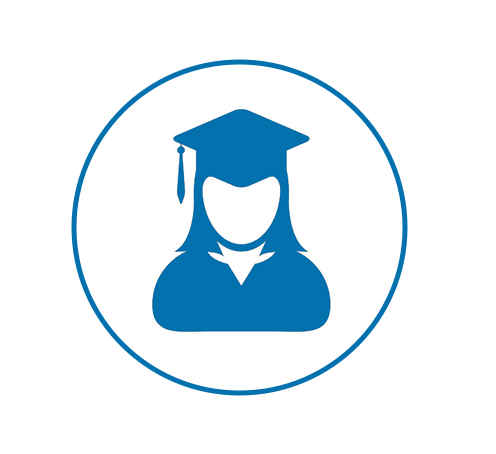 Self-Serve Container Info
8' Container – all weather.
Each fits 1-1.5 rooms.
Learn More
Outside:
8' L x 5' W x 7.3' H
Inside:
93" L x 57" W x 78" H
Door Opening:
47" W x 78" H
Capacity:
240 Cu.Ft or 2 ,000 LBS
Clear Req'd:
8.5' L x 8.5' W x 8.5' H
I want to:
Are you a student?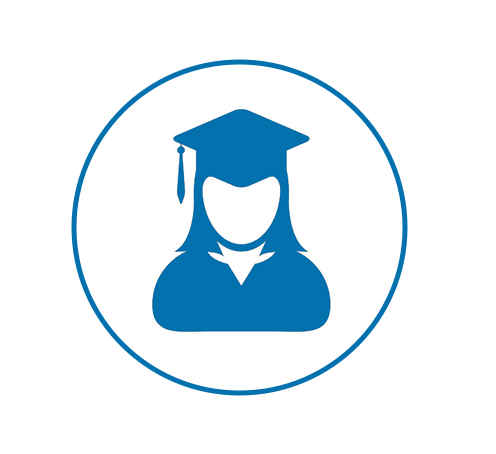 Feel free to order extra units. We won't charge you, unless you use them.
Moving Boxes & Supplies Estimator
Professional Quality Boxes.
Free Delivery to You Available.
Full Refund for Unused Materials.
I want to:
Are you a student?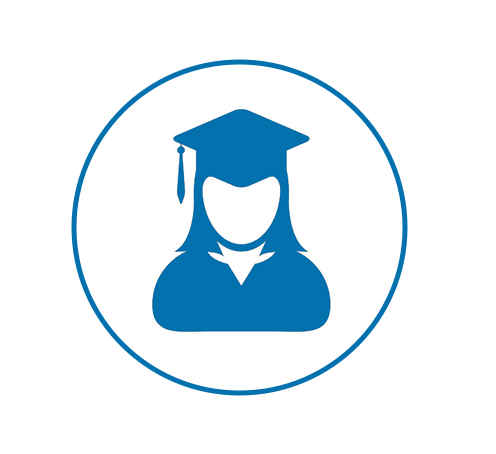 Additional Areas to be Packed
Provide Us With Your Contact Info
Your contact info will not be sold. By clicking "Continue" you agree to our Privacy Policy and consent to be contacted by voice, e-mail or SMS, including automated dialer. If you do not consent, please call us at 877-269-6461.
Here is What You May Need
See How Our Full-Serve Moving Works
1
We Load
2
We Move
3
We Unload
Estimate assumes customer packed boxes, disconnected & cleaned appliances & TVs prior to the move date.
I want to:
Are you a student?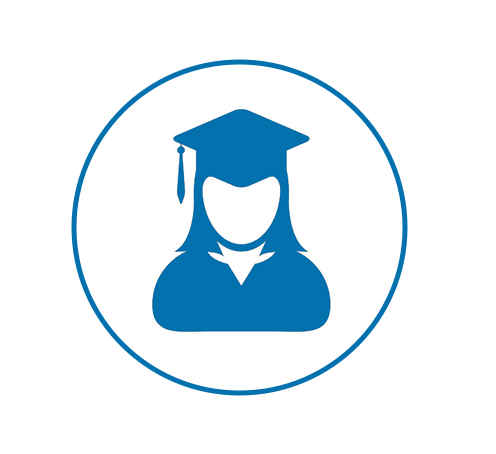 Additional Service Options
1
Short Term Storage
2
Pack & Load Help
3
Long Term Storage
Do not see what you are looking for?
What Our Customers Think
I want to:
Are you a student?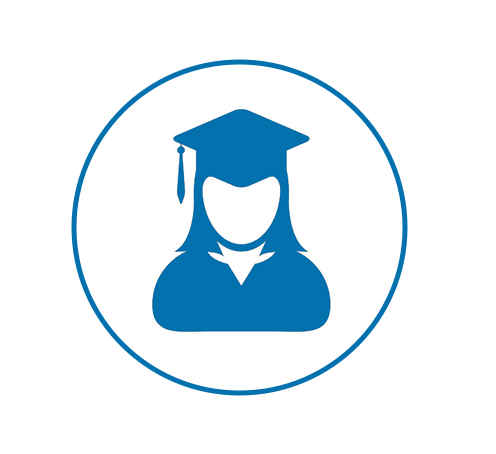 How Much Does it Cost to Hire a Moving Company?
One of the more stressful things in life can be when you have to move to a new residence. Almost everyone has to do it at some point, and it is never an enjoyable experience. It can be difficult to organize every single one of your possessions, pack them up, and transport them without forgetting or breaking anything. This task becomes even more of a burden if you have over sized or heavy items. Moving costs vary as well. With all this in mind, it is always easier to have an extra set of hands to help you out. Enlisting some friends might seem like a good idea, but you should also consider hiring a professional moving company.
Why Use Moving Companies
Moving companies have experience that is valuable when you are thinking about changing residences. They know how to handle a wide range of household objects. Movers will be able to safely pack and carry fragile, over sized, or heavy items. This will save you the headache and backache of doing it yourself. However, you should be careful, not every moving company is created equal.
Before you select a business to help you move there are a few things that you should consider. First, you should determine how far you will be traveling. The cost of a local move will be significantly less than a long distance move. Second, you should figure out how many items you are moving. Are you packing up a single room or a whole house? Third, you should research your moving company. Some will be better suited to your move over others. Lastly, you should take into account anything that might turn into an extra fee. With the information provided below, you will be able to know how much it will cost to hire a moving company.
Since the moving business is very seasonal, so is the cost of moving. In the summer, when a lot of people are moving, the costs are usually very high. Movers availability is also limited.
Moving Costs for Local Movers
A local move is going to be less expensive than a long distance move. Most companies that specialize in short distance moves will charge by the hour and provide at least two people and a transporting vehicle. While this is a common practice, it is not a mandated rule, and you should do some research so that you are not surprised later. Asking for more than this standard will increase the price. There are a handful of variables that could also affect the cost including location, preparation, and time.
In general, most moving companies will charge you approximately $80 an hour for labor only and $120 an hour for two people and a truck. If you require more than two people to help you, there will be an additional cost, though it is usually a decreased amount. More help will be around $25 a person. Another important factor to consider is the number of boxes you will need to be moved. When estimating the number of objects you want to transport you should try and group them into rooms. The majority of moving companies use rooms to predict cost and the number of movers needed to complete the task.
Moving Costs Example
A single room or a studio apartment should only require two movers. The whole process should only take two or four hours, depending on how far you are moving. This would only cost you about $300-$500.
A regular, single story two bedroom home would take around four to seven hours to move and a three men crew. It would cost around $600-$900. A three bedroom house would add another two hours and a four men crew. This would cost approximately $900-$1,400
Residences that are larger than this will most likely have additional costs on top of the hourly rate. This is due to the amount of time necessary to complete the move. You can lower the cost of the prices estimated above by hiring another worker. This will also lower the number of hours it will take.
Moving Costs for Long Distance Movers
Moving out of county or out of state is going to cost much more than what was listed above. Unlike local movers, long distance movers include the weight of the items you ship into their cost. It is usually just under $0.90 to $1.20 a pound, but this could increase the farther the distance is between point A and point B. The standard distance for travel is 1000 miles. The cost of moving this way has a wide range since it is determined by weight and not by room.
A single room or a studio apartment has around 1500 lbs. to 2000 lbs. of items. This would be $1050-2000 to make a move within the standard 1000 mile allowance. A single bedroom is estimated to have items weighing from 2000 lbs. to 3300 lbs, and it would cost approximately $1400-$3300.
A two bedroom home is around 3500 lbs. to 5000 lbs. This would total $3450-$5000. A three bedroom house can have about 5300 lbs. to 9000 lbs. of items, and it would cost $3710-$9000.
Moving Estimate
Due to the high cost and uniqueness of this type of transportation, it is common for a company to do an in-house inspection. This is so you both can have an idea about the scope of the project. This also allows any risks to be noticed and taken care of. Researching to find the best match is a wise move. It will give you an idea of the average cost across different companies. There are a few things you should look out for when searching. Beware companies that have significantly lower prices for their services. This could be a sign of moving fraud. You should also be highly cautious of moving companies that do not offer an in-house estimation or companies that have a standard flat rate.
A good option for small moves can be using moving containers that can be shipped to your new destination. this would allow you to do some work yourself and save.
Additional Costs
It is important to remember that the price estimates listed above are not the only thing that you will be charged for when hiring a moving company. They are just the base cost. There are several other components that can increase how much you will have to pay. They are different for each business and could be a deciding factor when choosing. Luckily, knowing about these ahead of time can help you determine a more exact price.
Experience
You want to choose a reputable moving company that has experience. There is less of a chance of items being scratched, broken, or even stolen if you do. Also, the amount of time it takes to pack up and relocate your home is more likely to be handled in an expedient way. However, this experience comes with a price. There is a noticeable trend that the more professional and knowledgeable a company the more expensive they are. Fortunately, there is only so much that movers can charge before their inflated prices become too much for prospective clients.
Moving Costs – Location
Using a large truck to transport your possessions takes up a lot of room. Due to this factor, t location of your starting point and ending point could raise the cost of your move. For example, if one of the destinations is a crowded city with limited parking, you might be charged more than a rural area. While this might seem unfair, try and think about it from the moving company's perspective. Less room or unsuitable parking could lead to additional fees or fines on their part. It might even mean that they have to expedite their job to fit into specific hours. This extra work comes at an extra cost.
Moving Date
Believe it or not, there are certain times of the year where the cost of moving is higher than average. Between the months of May and September, the price of hiring a moving company can increase up to 20%. Choosing to move during this time of the year can greatly increase your necessary moving budget. Spring and summer months see more homes bought and, in turn, more people are moving. This means that the demand for moving services is high. Their time is both valuable and limited.
Moving Costs – Packing
Part of a mover's job is to make sure your household items are transported from one destination to another. Not every business considers packing said items into boxes. This is a task that you will have to do yourself, or you will have to pay more. Depending on what type of moving company you choose, having someone else pack up your home can cost anywhere from $20-$50 an hour. This might not seem like all that much. However, it will take movers much more time collecting, organizing, and storing your items than it will for them to actually carry the boxes out to a truck. Having movers pack for you could easily double your bill.
Specialty Items
While the majority of the items in your home may be common household items, there may be some that are difficult to move. These items need special attention when packing or moving, and they will need to be handled differently. For example, it isn't hard to pack away a box of your clothes. However, moving a grand piano or packing a collection of china dishware has certain requirements. These extra requirements cost more. You will have to hire more movers to carry oversized items, and experienced movers to know how to properly wrap delicate items. Although specialty items drastically increase the price of moving, it is better to have your possessions safely handled instead of damaged.
Insurance
When you are choosing a moving company it is wise to see what type of insurance they have. Most businesses have a basic protection plan that will cover common household items. Some movers have better rates than others. The average cost to insure your possessions can be up to $0.60 per pound. That can add up fast. This is usually included in the cost estimate of the service. This won't protect more expensive items, and a suitable insurance policy will have to be arranged. You also have the option to choose a third-party insurance company if their rates are better.
Moving Costs – Extra Fees
There may be a chance that the move to your new home might not be as straightforward as planned. You might live on the top floor of an apartment building, or you might need to stop somewhere in the middle of your move before the final destination. These are just a few of the extra fees that you could be charged with. There can be heavy lifting fees, stairs fees, extra stop fees, storage fees, delayed delivery fees, and pickup fees added on to your bill. Some companies will have this in their contract, or at least mention it to you. However, not every mover will fill you in on these other charges.
Tipping
Giving a little extra money to the people who assist you in moving is common after the job's completion. This might not seem like a huge cost that you should budget for. Especially when you  compare to the rest of the expenses. But you should always be ready for this additional expense. For the most part, you should tip movers at least $5 for every hour that they were working or 10-15% of the total moving cost. If you only had a one bedroom apartment and you were moving locally $20-$40 might not seem like that much. Think about having to move multiple rooms or having a long distance move. Suddenly tipping can be hundreds of dollars per person.
How to Save Money While Moving
Looking at all the prices above, you might not be feeling entirely confident about your future move. Don't let that worry you. While it is true that there are a lot of factors that can add to the cost of hiring a moving company, there are several things that you can do to save money as well.
Taking time to research your moving options is an important step that can be rewarding. Choosing the right moving company can make a stressful event less so. The best thing you can do is look and see how long a moving company has been in business. Long-standing businesses have a higher chance of being a decent choice. Next, look at customer testimonials and ratings. This should fill you in on what type of people you will be hiring. Also, it might turn out that a new business is doing really well and you find a good deal. Lastly, look at prices. There is no point in looking at the cost of a moving company if they have a horrible rating.
One of the easiest things that you can do to save money is throw out some of the household items that you do not need anymore. This task isn't all that difficult, and it should be one of the earlier assignments you undertake when organizing your possessions. Limiting what you need to have transported will both lower the number of boxes you will need to take with you and the amount of time that it will take to clear out your current living space. Depending on how much you choose not to take with you, you can save a significant amount of money.
Another Option
Another thing you can do to lower the cost of moving is to prepare ahead of time. Leave yourself enough time to choose a moving date that does not fall between May and September. This will make sure your moving estimate will not increase by 20% due to demand. Once you have a date selected, pack all your items yourself, even specialty items if you feel sure of yourself. You will not have to pay movers to store things for you or pay higher prices to use their packing products. Next, you should contact friends to see who can help you during this process. It might be possible to have them work with your selected moving company and save some time and cash. Also, try and limit the number of extra fees you might incur by making proper arrangements ahead of time.
Conclusion
Moving can be a burden even when things go smoothly. Taking the time to organize your possessions, pack them up safely, and transport them is enough stress without having to go through the time and effort of trying to find a good moving company. Luckily, there is information available for you to use so that you can make an educated choice. There are numerous things that are out of your control, but there are ways to be ready.
Moving is not an act that should be rushed. There are several factors that you need to review before deciding on the best path to take. It is important for you to prepare and even over prepare before your actual moving date occurs. Overestimating the cost of moving will save you in the long-run by covering any additional costs that may spring up the same day as your move. Hopefully, with the information mentioned above you will be able to predict how much hiring a moving company will cost you and make the best decision.
Consider Box-n-Go
Box-n-Go is not a conventional mover. Box-n-Go is a portable storage company. You can use Box-n-Go services for self-moving options. As such the costs of your move will not change and you will know them in advance. However, Box-n-Go has an agreement with a full service moving company. With that customers can choose from a wide range of options, self service to full service. call us 1-877-269-6461 to learn more.