RESERVE ONLINE IN MINUTES
RESERVE ONLINE IN MINUTES
Save 50% see how
No Truck Needed see why
No Heavy Lifting we can help load or move
200+ 5-STAR
REVIEWS
A+ BBB
RATING
LOWEST PRICE
GUARANTEE
Box-n-Go Storage & Moving - as Easy as 1-2-3
1
We Deliver
2
We Pick Up
3
We Store or Move
Store on your driveway or inside our secure facility. Load/unload only once. Ground level access.
I want to:
Are you a student?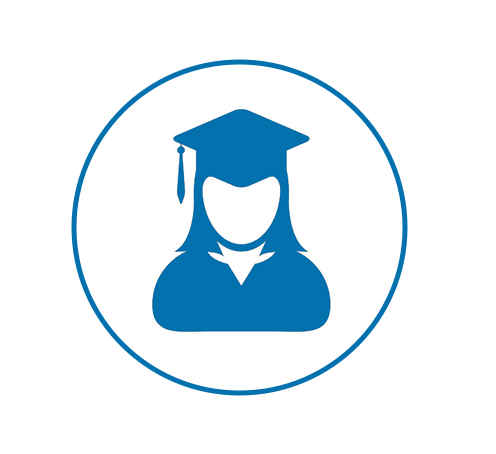 Available Sizes
Box-n-Go - XXL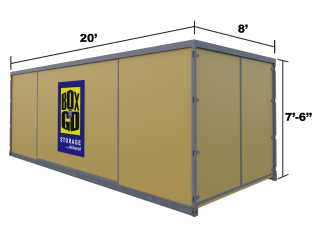 20' Container – all weather.
Perfect for 3-bedroom residence.
5-7 rooms, furniture, appliances, etc.
Learn More
Box-n-Go - XL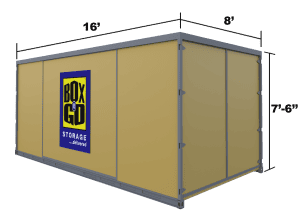 16' Container – all weather.
Perfect for 2-bedroom residence.
3-5 rooms, furniture, appliances, etc.
Learn More
Box-n-Go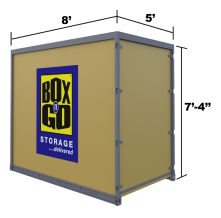 8' Container – all weather.
Modular – works for any need.
Each fits 1-1.5 rooms.
Learn More
I want to:
Are you a student?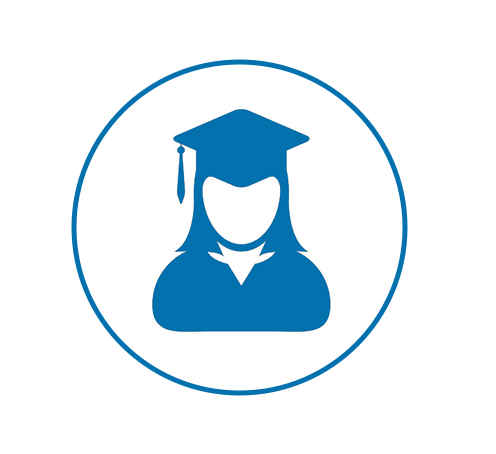 See How Our Services Can Work for You
I want to:
Are you a student?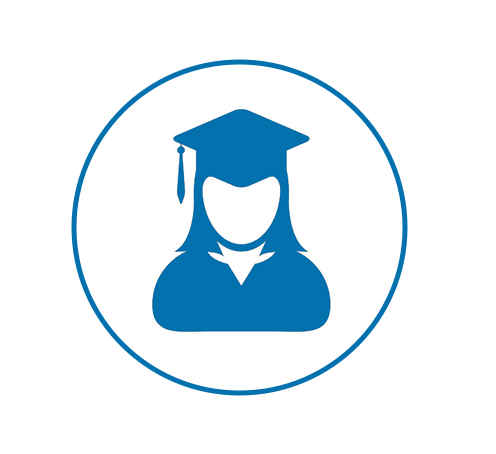 Our Services
Personal & Business Storage
Student Storage
Local & Nationwide Moving
Packing & Loading Help
Moving Boxes & Supplies
Do not see what you are looking for?
What Our Customers Think
I want to:
Are you a student?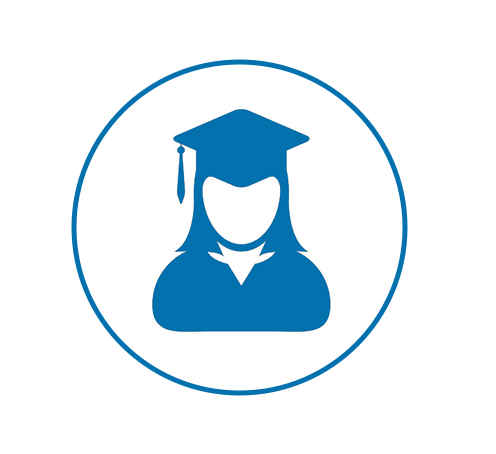 Why Box-n-Go? Here is Our Promise:
We are dedicated to deliver the best solution for almost any storage & moving need, with no gimmicks or hidden costs:
No truck to rent. We deliver storage to you!
Load/Unload only once.
Pay only for space you use.
Secure, climate-friendly facility.
Drive-up access
No Truck to rent…EVER!
Save money and time.
Reduce the risk of accidents and injuries.
No need to pay for gas, insurance & mileage!
Load ONCE Storage Solution!
You only need to load your belongings once!
No need to load and unload it all again into a storage unit.
All containers come with easy ground level access!
Pay Only for the Space You Use!


(if storing at our facility)
No not need to guess on how much space you actually need.
Order an extra 8' x 5' unit. Do not use it – do not pay for it.
Secure, Climate-Friendly Facility!
Highest degree of security and protection.
Our 8' x 5' units are breatheable – no mold or mildew.
No funky smell when your belongings return.
EASY Drive-Up Access!


(if storing at our facility)
Access your units at ground level.
No elevators, ramps, stairs to climb.
Schedule access appointment & drive straight to your units.
I want to:
Are you a student?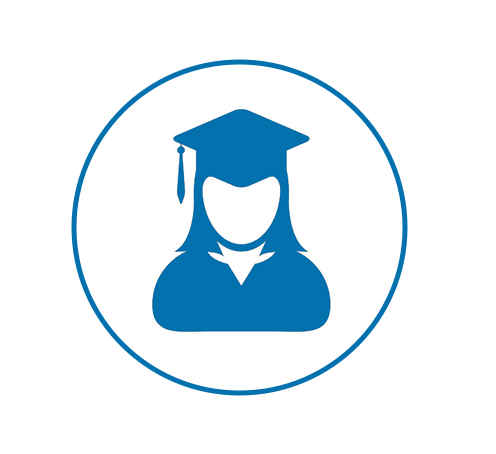 How much does it cost to rent a portable storage unit?
How Much Will It Cost To Rent A Portable Storage Unit?
Portable storage units are great alternatives to the regular storage facilities. Often, people rent portable storage units when moving to new locations. These units have gradually gained popularity due to their efficiency and cost-effectiveness. Depending on your needs, the containers can be delivered to your initial location at your desired time for you to pack your items. The company providing the moving storage services will then pick it up and move it to your new location. You may also decide to have the company store your rented container in a warehouse or storage facility for some time.
Renting portable storage containers have made moving much easier and more convenient. But how much do they really cost? Various factors determine the cost of renting a portable container. This makes it hard to give an exact price. Here are a few common factors that help determine the cost of a portable storage unit.
Portable storage units size
It is obvious that the cost of portable storage containers depends on the size and dimensions of a container. Of course, the bigger the container, the higher the cost. Most containers are found in 7-foot, 8-foot, 12-foot and 16-foot measures. The 7-foot container is the most popular, and it measures 7' by 7' by 8'. Visually, it resembles a 10' box truck and works in storing a single room's furniture. It would cost you about $90 plus pick up fees. Delivery pick up fees vary if you store on your property or in the warehouse.
The second option is the 12-foot container. It has dimensions of 12' by 8' by 8' and is equivalent to a 15' box truck. This size would comfortably house two to three rooms of belongings. The size is ideal for in-town moves or storage. As we had mentioned, the larger the size of a container the more expensive it will cost. This 12-foot container may cost you up to $97 if you need pick-up services. It may cost you $212 to have your items stored in the portable storage unit on a monthly basis.
The third option comes to the 16-foot containers that have a dimension of 16' by 8' by 8'. These are the largest portable containers that epitomize a 20' box truck. The size would be ideal for three to four rooms of items. Most companies would charge an estimate of $250 as the monthly storage cost and about $120 for pick up fees. These are the most common sizes and their estimated prices for various services.
Box-n-Go – Alternative approach
A viable alternative to the above is using 8′ x 5′ x 7′ tall containers, like the ones from Box-n-Go. these offer you the ability to create a smaller modules. In turn, this will help you to avoid paying for the space you do not use.
Storage Duration
The duration you expect to rent a storage unit is a significant determinant of the renting cost. Most companies offer rentals on a month to month basis. These flexible arrangements help customers store items temporarily without making long term commitments. It is essential to understand a company's terms before you engage it. Some companies insist on full storage services of a minimum of three months while others offer their services on a monthly basis. It may cost you about $170 to $240 on a monthly basis but the cost may vary due to other factors.
Portable storage unit delivery costs
Shipping costs are often translated into delivery costs. Some companies may or may not include the shipping cost in the total rental price. Mostly, it depends on the distance to your new location. Unlike buying a container, renting one requires you to pay for the container's return journey. It is wise to always agree with the company on container shipping costs in advance to prevent surprise fees when the lease period is over. Shipping costs range anywhere from $150 to $300 excluding the rental cost. Some companies offer free delivery occasionally with an agreement of extended leasing period. The longer the distance from the pick-up point to the new location, the higher the cost that finally reflects on the charge sheet.
In most cases, the company will give you a breakdown of how they charge shipping costs. For instance, they may say anywhere between 100 to 150 miles will cost you 150$. Any extra miles above the set limit will attract some more.
Self-Service Storage vs. Full-Service Storage
There are two types of service. The first one is the self-service storage and the second is the full-service storage. Storage service companies tend to put higher price tags to the full-storage since they handle the entire process.
The self-service storage is considered the cheapest option especially if you are planning to use the services for a short period. If you have the time, expertise and energy to move your goods, you should consider going for self-storage. It would cost from $60 to $100 a month for the self-storage option.
The full-service storage involves giving the storage company all the responsibility to handle your belongings, store and move when the time comes. Because of these additional services, you are likely to pay anywhere from $100.
Extras
Some extra charges may arise if you happen to return the portable container in bad shape. If the container is returned dirty, with additional alterations and other things inside, you may have to dig deeper for damage costs. Also, if the items stored exceed the set weight limits, you may be charged extra shipping costs. To avoid these additional costs, be sure to have the container cleaned out before delivering it back to the owner. Also, you need to ask for permission from the involved company before making alterations such as drilling holes, adding shelves and making visible marks.
Some clients will order for storage bins and packing items from the storage facility. If you decide to purchase these packaging items from the company, the costs will reflect on the overall cost of renting a portable container. Some companies also offer labor assistance services that will be tied to your rental costs.
A word about climate control
You may want a climate-controlled unit. This will come at a higher cost than a standard one. It would fetch about thirty more dollars for the climate control feature. These types of customization are essential if you want to store materials that would be affected by mold. They include material such as files, paperwork, mattresses and clothing. Considering the type of items for which you want a storage facility for, you will need to decide whether you need this feature beforehand.
Your selected company should let you know if they ask for security deposits, refundable fees, and administration fees. Also, inquire if they charge penalties once you miss or delay your monthly charges and what happens with the refundable fees in the case when you choose to cancel the contract before the time ends.
All these add-ons are essential to note since they reflect on the final rental cost of a portable container. Most don't have standard figures and they vary from company to company and depending on the quality of materials and company policy.
Insurance
Most storage facilities will inquire if a client has insurance. Many clients have their storage items under a homeowner or renter's coverage. Off-premises home insurance plans often cover about 10% of the total personal property. Storage and moving companies will want to know if your property plus their container is fully insured in the case of damage, theft and other vices. Depending on whether you have insurance coverage for your property, there might incur an additional insurance cost of about $100. In case you have no insurance, the company will help you sign up with a storage insurance provider.
Putting all these factors into consideration, you may want to create a budget taking care of your storage needs. Selecting a company to help you with the whole process is another daunting task. When comparing quotes from different companies, be sure to compare apples to apples. While some companies will give you a detailed breakdown of all the expected costs that could be incurred in your moving project, other companies work with estimates, leaving out important additional costs. As earlier mentioned, we cannot pinpoint the exact cost of renting a portable container. However, using the factors highlighted above, you are likely to have a correct price estimate. You can get in touch with us if you need portable storage units.
Try Box-n-Go Portable Storage
If you are searching for portable storage give Box-n-Go a shot. All you have to do is to call Box-n-go at 1-877-269-6461. Box-n-Go will be able to take care of all your moving and storage needs.