200+ 5-STAR
REVIEWS
A+ BBB
RATING
LOWEST PRICE
GUARANTEE
Self & Full Service Moving
Box-n-Go offers the best solution for your move:
Self-serve or full serve moving options
Ground level loading self-serve move
No rush – load/unload on your schedule.
Secure storage in-transit available
Licensed, insured full-serve crews
I want to:
Are you a student?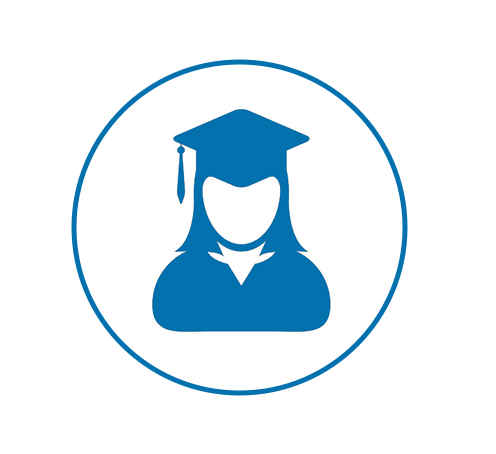 See How Our Self-Serve Moving Works
1
We Deliver
2
We Pick Up
3
We Move
Call or order online in minutes
We deliver storage to you
Pack at home, at your convinience
Store on your property or at indoor facility
Move locally or nationwide
I want to:
Are you a student?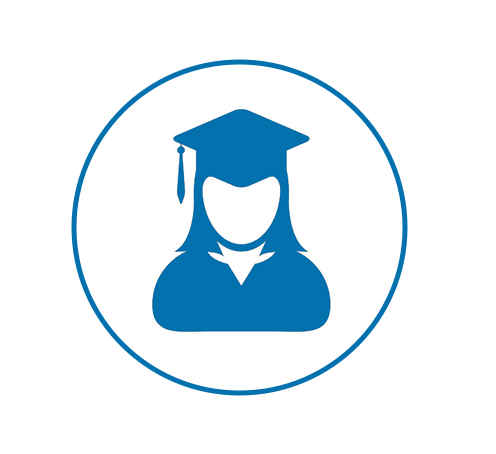 Self-Serve Container Info
8' Container – all weather.
Each fits 1-1.5 rooms.
Learn More
Outside:
8' L x 5' W x 7.3' H
Inside:
93" L x 57" W x 78" H
Door Opening:
47" W x 78" H
Capacity:
240 Cu.Ft or 2 ,000 LBS
Clear Req'd:
8.5' L x 8.5' W x 8.5' H
I want to:
Are you a student?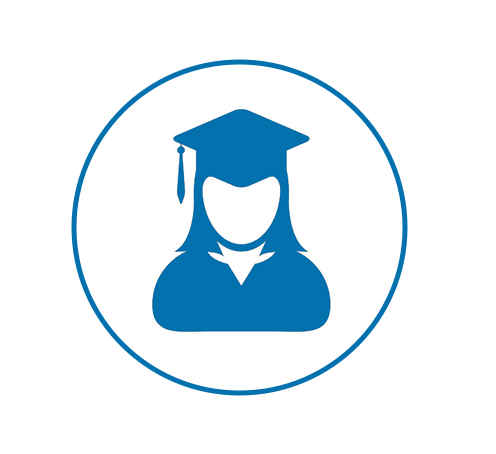 Feel free to order extra units. We won't charge you, unless you use them.
Moving Boxes & Supplies Estimator
Professional Quality Boxes.
Free Delivery to You Available.
Full Refund for Unused Materials.
I want to:
Are you a student?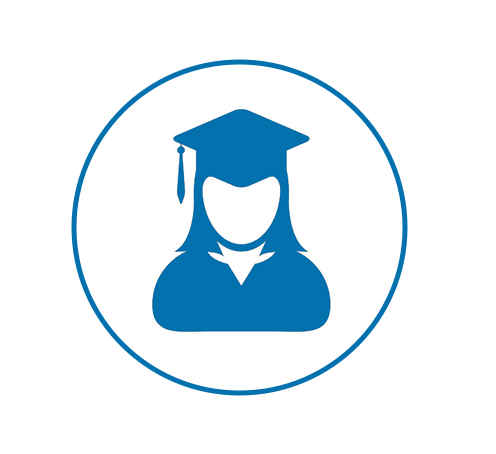 Additional Areas to be Packed
Provide Us With Your Contact Info
Your contact info will not be sold. By clicking "Continue" you agree to our Privacy Policy and consent to be contacted by voice, e-mail or SMS, including automated dialer. If you do not consent, please call us at 877-269-6461.
Here is What You May Need
See How Our Full-Serve Moving Works
1
We Load
2
We Move
3
We Unload
Estimate assumes customer packed boxes, disconnected & cleaned appliances & TVs prior to the move date.
I want to:
Are you a student?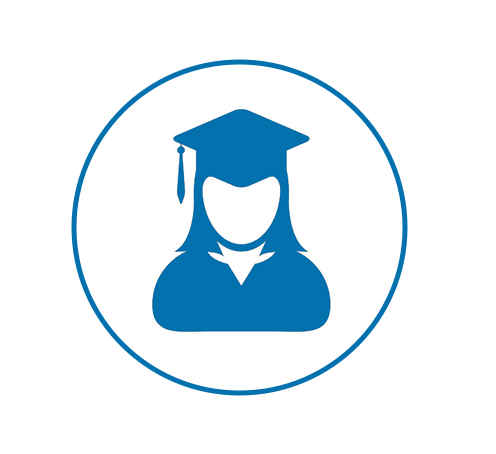 Additional Service Options
1
Short Term Storage
2
Pack & Load Help
3
Long Term Storage
Do not see what you are looking for?
What Our Customers Think
I want to:
Are you a student?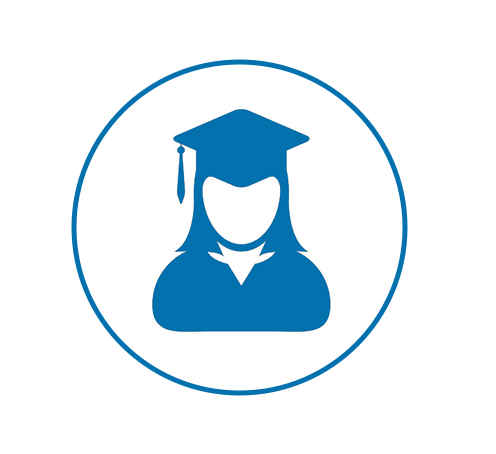 When it comes to moving, there are many terms common to the industry. However, they are not quite common in the real world. This is why we are here to provide this mini-glossary for you. Below you will find many of the most common terms used and the explanation of what they mean. When you are speaking with movers, try and use the terms they use. This will help you get the lower costs as you will be literally speaking the same language as they are. Also, understanding the terms will certainly help you understand the process much better. hence you will be able navigate the rough waters of moving with ease.
Moving terms are not difficult to grasp. Most of them are self explanatory. However, many people become shy when they hear new or unfamiliar word. This is why we feel understanding the meaning will go a long way towards being able to command this new vocabulary.
Accessorial Charges
This moving glossary term covers just about anything extra that an additional payment is due for during a move. If a moving company packs, unpacks, has to carry things up stairs, or services an appliance, those charges are classified as accessorial.
Advanced Services
This is any work by a third-party before the time of moving. These are optional services, and you have to request them. The third-party company is usually invoicing the movers up-front. Then, the cost is tabulated and you will see it as a charge to your Bill of Lading. The amount due may be provided at the end of your move.
Agent
This is a smaller, local company that represents a larger, national van line (see definition). The agent handles direct service with customers. They function near-independently, but they have access to the resources of the larger company and follow the van line's policies. Having the backing of a national company helps coordinate moves across greater distances. Some cross-country moves involve an Origin Agent at your old location who coordinates with the Destination Agent at your new location.
Appliance Servicing
Often the moving company unhooks your stove, dryer, washing machine, etc. in order to move it and then reconnects it at the other end. Movers refer to this as "appliance servicing." The cost is either by service or by time, depending on the company. If third-party company did this ahead of time, that is classified as Advanced Services. Do not be cut by surprise. Some companies may refuse to provide this service due to liability risks. So it is best to make sure your appliances are not connected by the time movers arrive.
Appliance Dolly
An upright two-wheeled cart, usually with built-in straps used to make moving large appliances or furniture easier. There are a variety of dollies, some with adjustable handles and an extra set of wheels that let you convert it into a four-wheel hand-cart. If you plan on using one, please take a look at how to use it properly on YouTube or similar resource.
Assessed Value Coverage
Essentially, this is moving glossary speak for "insurance." If you choose to purchase coverage, movers evaluate everything in the load. Then you pay for coverage according to the worth of your items. Beware, however, there are many options. Make sure you choose what works for you.
Bill of Lading
Moving glossary lingo for "receipt". All of the services, costs, time-estimates, etc. are on display in this binding document. The Bill of Lading is like an index of all the important information pertaining to your move. BOL (short for Bill of Lading) is your contract. Make sure to read it carefully.
Binding/Non-binding/Hourly Estimate
Binding: you get a quote for the items you have. This type of estimate is common when the mover sees the inventory on-site. You have to pay this amount and there are no extras at the end of the job, regardless of how long it takes. Non-Binding: the mover gives you a ballpark number of how much the job will cost, but nothing is final until the end of the move. Hourly: you pay by the hour for the truck and the labor, and your bill is tallied on time alone plus materials used, if any.
Carrier
The moving company you hired is called the carrier in moving glossary terms. There are usually large companies called van lines that supervise smaller local businesses, or agents, who manage your move. Together they are your carrier.
Certified Scale
Trucks and other large vehicles often need to be weighed when transporting things. There are authorities who check these scales, and once they've given them the go-ahead they classify as certified. For long-distance moves it is particularly important to have an accurate scale because you typically pay based on weight and distance.
C.O.D. "Cash on Delivery"
Some companies send you a bill and let you pay later, but others ask for cash on delivery. This means that the driver needs either cash, check, or credit at the end of the move. Please note that movers hold a lien against your belongings. Thus they may request a payment prior to delivery completion.
Cube Sheet
The moving glossary equivalent of an inventory list. All of the goods to be moved are written down, as is the space in cubic feet that each item takes up. This can then be turned into a weight estimate, which informs the moving estimate. For accuracy the weight estimate could be compared to the net weight measured by a certified scale.
Divider
Within the moving truck, a divider is used to create a physical barrier to keep your stuff separate and organized. Some companies charge extra for these. Other times the company opts to use them to separate one customer's items from another because multiple shipments were needed to fill the truck to capacity.
Destination Agent
The business that represents the moving company at the moving destination. They coordinate the move and makes sure everything is squared away with the customer when everything is over.
Door-to-Door Service
Items are moved from A to B without spending any time in storage in-between.
Elevator Charge
The extra charge you might incur when the move requires the movers to use an elevator. Similar to a flight charge, which is when they have to use stairs. This charge is self explanatory: elevators are busy, used by everyone. this may significantly slow down the process. Movers will use significantly more resources on your move. Since the impact of the elevator use is unpredictable, there is a charge that may cover their added expense.
Essentials Box
When moving, the customer packs things like toothbrushes, changes of clothes, and other things they need on a daily basis in a box that stays with them rather than being loaded onto the moving truck.
Expedited Service
For an extra fee, you can pay for this service. It guarantees a faster, set delivery date, which is convenient if you need your items by a certain time. If the items aren't on time, the moving company compensate the customer for the inconvenience.
Flight Charge
This is a fee that is added if your movers have to either ascend or descend stairs at the start or end of the move. The extra labor of stairs requires additional payment. If there is a serviceable freight elevator in your building it negates this charge, but some companies may charge you an elevator fee instead.
Freight Service
For a cheaper approach to moving, you can go this route. Freight service gets your stuff from point a to point b. However you have to box everything yourself. There is no special attention on how load things onto the truck Your items will simply arrive at the doorstep of your new house.
Full-Service Mover
Unlike freight service where the customer has to box and organize everything them self, this type of mover handles those things for you. They protect items with moving blankets and unpack your boxes in the appropriate rooms of your new home. They also offer more insurance options in case your items suffer damages during the move.
Gross Weight
How much the truck weighs when loaded with a shipment. Includes moving supplies and equipment too. The gross weight helps determine net weight, which is how most companies determine how much to charge their customers. Gross weight – tare weight = net weight.
Guaranteed Pickup and Delivery
If you need your items moved on a certain day and delivered by a certain day, this moving glossary term is a good one to look for when choosing a moving service. With this guarantee, the moving company is responsible for reimbursing you if your items aren't picked up or delivered on time. This service does cost more, and it is often subject to minimum weight requirements.
Gypsy Moth
When moving in the United States, the USDA requires anyone going from a gypsy moth quarantine zone to a non-quarantine zone check all of their outdoor belongings for any sign of this invasive pest. Any eggs and larvae must be removed. If you neglect to do this and were moving from a quarantine zone to a non-quarantine zone, you can be fined. There is an extensive checklist on the USDA website to help make sure you're moth-free during your move.
High Value Article
Anything you're transporting that is worth more than one hundred dollars per pound is, by this moving glossary term, a high value article. If you have such items and worry about these items during the move, you can purchase insurance to cover your losses in the event of damage or theft.
Hazard Insurance
Protects items in the event of flood, fire, tornado, and other natural disasters. You may also inquire with your home insurance to see what it covers when it comes to moving.
Impracticable Operations
Sometimes there are special circumstances that require the movers to use non-standard equipment or extra help. The guidelines for this are established in the company's tariff.
Inherent Vice
If an item can't be moved because doing so would damage it, it's described as an inherent vice. An example would be an antique dresser whose veneer is crumbling and whose legs are starting to splint. The likelihood of it making the trip without being further damaged is highly unlikely no matter the precautions taken.
International Move
If an international boundary is crossed, it classifies as an international move.
Interstate Move
Any move that crosses state lines.
Intrastate Move
Any move where point the origin and destination are in the same state.
Inventory
A detailed list of all the items involved in the move as well as their condition. Usually, however, movers fill out inventory on a special form, similar to a cube sheet. Wherein everything is given an estimate of how many cubic feet of space they fill.
Linehaul Charges
Specifically used for long-distance moves, this charge is calculated using the weight of the shipment and the mileage of the trip.
Loading Ramp
An extension (usually metal) that pulls out from the back of the truck and rests on the ground. It allows movers to wheel furniture up to the truck bed on dollies rather than lifting it into the truck.
Local Move
A short move that takes place usually within a forty mile radius of the origin.
Long Carry Charge
If the truck can't be parked close to the building, an extra charge applies for the time and labor the movers spend transporting the shipment between the building and the truck. Often long narrow driveways can result in the long carry. Similar case with apartment buildings with long corridors and distances between apartments and elevators.
Long-Term Storage
When a moving company/agent brings the items to a warehouse and holds the items there, usually for more than ninety days. this kind of storage does not have to be with the same moving company.
Net Weight
How much the shipment weighs. It's found by subtracting the tare weight (how much the empty truck weighs) from then gross weight (how much the truck weighs with the full shipment loaded onto it.)
Non-Allowable List
Details everything the company will not move. Examples include items with insect infestations, pianos, and hazardous materials. Also, food, live plants, animals etc. Many companies will advise you against moving valuables, guns, ammunition, chemicals,, flammables and similar items.
Order for Service
This document gives the moving company permission to transport your items.
Order Number
Also known as Bill of Lading. This is the number used to track your account and inventory.
Origin Agent
The business that works for the van line at the starting point. Coordinates with the destination agent.P
Packing Service
An extra-fee service where professionals pack your items at the start of your move and unpack at the end if the move.
PBO
Short for "packed by owner." When the owner packs their own things rather than hiring the company to do so.
Permanent Storage
When items are moved with the warehouse as the final destination. They then stay in storage at the warehouse indefinitely.
Peak Season Rates
Higher prices charged during the moving company's busy season, usually from mid-May to the end of September.
Piano
Pianos are notoriously difficult to move. Many moving companies refuse to move them out of the home and will refer customers to a local piano moving specialist.
Pre-Existing Damage
Noted condition of items so that the moving company can't be charged for dings, knicks, scrapes, or breakage they didn't cause.
Preferred Arrival Date (PAF)
The customer's desired date of delivery.
Quote
The amount the agent tells the customer the move will cost, taking into account the cube sheet, distance, and timeline for the move.
Reweigh
Upon reaching the destination city, the customer may request a reweigh in order to be certain that the charge from the initial weigh at the origin location was correct. After a reweigh, that weight is what enters the calculation for the bill.
Released Value Insurance
A free, Federal, mandatory blanket insurance policy guaranteed to every moving customer. In the case that you didn't buy other insurance for your items, your coverage is at sixty center per pound per item, regardless of how much the item originally cost.
Self-Service Mover
The moving company provides you with a truck, a driver, and nothing more. Movers drive and part the truck at point A. It's up to you to pack and load everything. Then the company drives the truck to point B, where they leave it for you to unload and unpack everything by yourself. When finished, you call the company and they take back their truck. Often in these instances if your shipment doesn't fill the truck, the company will add another shipment to complete the load and maximize their use of space.
An alternative to the above would be to use storage containers, like the ones by Box-n-Go. These are first delivered to your origin location. you pack them. After loading completion, Box-n-Go comes to your location to pick up the containers with your belongings inside them. We will ship them to destination after that, where the unloading process will take place.
Shuttle Service
Occasionally, particularly in big cities, the semi trailer moving trucks can't fit on the street closest to the delivery address. A second, smaller truck or van comes to the rescue to transport small batches of your belongings from the large truck to your new home.
Stair-Carry Charge
This charge applies in the event that the movers have to navigate stairs.
Stretch-Wrap
Available in different widths, this saran-wrap type plastic is perfect to secure items, particularly furniture, during the moving process. It's great for securing furniture such as dressers to keep the drawers from flying open in transit. It's also perfect to protect against the dust.
Survey
Often people refer to this as an in-home estimate. A mover visits the client's house and fills out a cube sheet to inventory everything that is subject to your move, as well as making an estimate of the total weight. They answer any questions, add-on any needed additional services, and then give a quote for the final cost of the move.
SIT
Sometimes the consignee – destination can not receive a shipment. When this happens, the moving glossary term "SIT" comes into play. This means "Storage in Transit." You can pay to store items in a warehouse for up to ninety days.
Tare Weight
How much the truck weighs with moving supplies and equipment on board, but without the load. To calculate this subtract the net weight from gross weight.
Tariff
This document lists everything involved in the moving company's process. It details rules, regulations, and rates. Most companies have different lists depending on the type of move, e.g. short- versus long-distance.
USDOT Number
This number identifies any vehicle that carries cargo across state lines. Federal Motor Carrier Safety Administration issues and regulates this. US Department of Transportation further oversees the process. This number is a must for interstate moves.
Valuation
This is a monetary summary of what your cargo is worth. In the event that things are lost or damaged, the moving company uses this value to determine their liability.
Van Lines
National companies that coordinate local agents to carry out the moving needs of their customers. The larger van line brand manages smaller local agents, creating a network of moving companies across the country.
Warehouse Handling Fee
If you need your items to stay in storage while in transit, they can be set up in a warehouse. Usually by the moving agent. The cost of this comes from loading and unloading fees, rental of the space in the warehouse, and delivery charges when it goes to its final destination.
"Your Rights and Responsibilities when you Move"
This government-issued guide details everything you need to know about the role you play as a customer in the moving process. From insurance to claims to estimates, this document walks you through things from start to finish.
Box-n-Go
Box-n-go is your local moving and storage company. We offer many ways to move and store. from self service storage and moving to full service offerings. You can pick not only the service that works the best for you. Also, you can perform some of the work your self and save. You are in full control!
Please call Box-n-Go at 1-877-269-6461. Our experienced advisers are standing by to answer any questions you may have.