RESERVE ONLINE IN MINUTES
RESERVE ONLINE IN MINUTES
Save 50% see how
No Truck Needed see why
No Heavy Lifting we can help load or move
200+ 5-STAR
REVIEWS
A+ BBB
RATING
LOWEST PRICE
GUARANTEE
Box-n-Go Storage & Moving - as Easy as 1-2-3
1
We Deliver
2
We Pick Up
3
We Store or Move
Store on your driveway or inside our secure facility. Load/unload only once. Ground level access.
I want to:
Are you a student?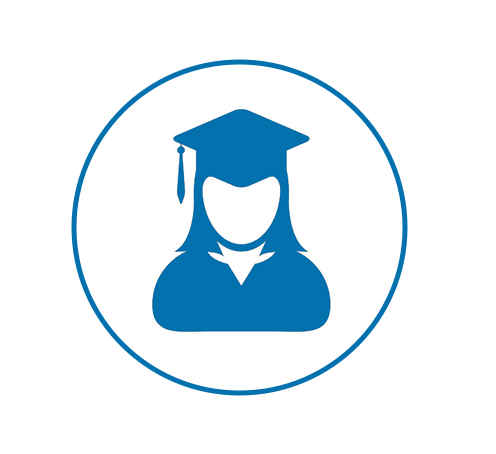 Available Sizes
Box-n-Go - XXL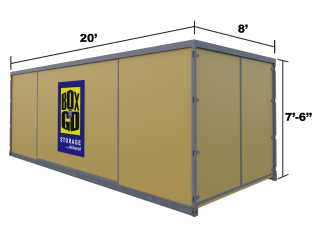 20' Container – all weather.
Perfect for 3-bedroom residence.
5-7 rooms, furniture, appliances, etc.
Learn More
Box-n-Go - XL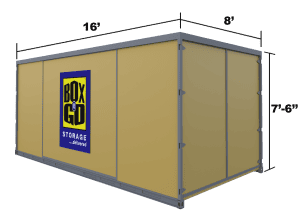 16' Container – all weather.
Perfect for 2-bedroom residence.
3-5 rooms, furniture, appliances, etc.
Learn More
Box-n-Go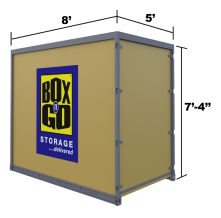 8' Container – all weather.
Modular – works for any need.
Each fits 1-1.5 rooms.
Learn More
I want to:
Are you a student?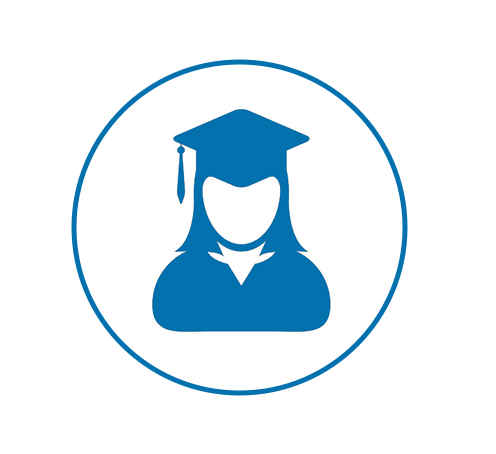 See How Our Services Can Work for You
Call or order online in minutes
We deliver storage to you
Pack at home, at your convinience
Store on your property or at indoor facility
Move locally or nationwide
I want to:
Are you a student?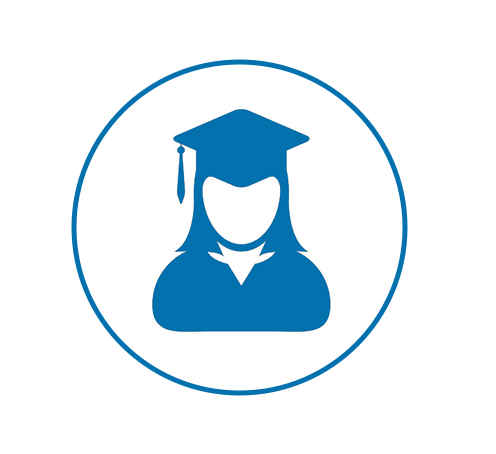 Our Services
Personal & Business Storage
Student Storage
Local & Nationwide Moving
Packing & Loading Help
Moving Boxes & Supplies
Do not see what you are looking for?
What Our Customers Think
I want to:
Are you a student?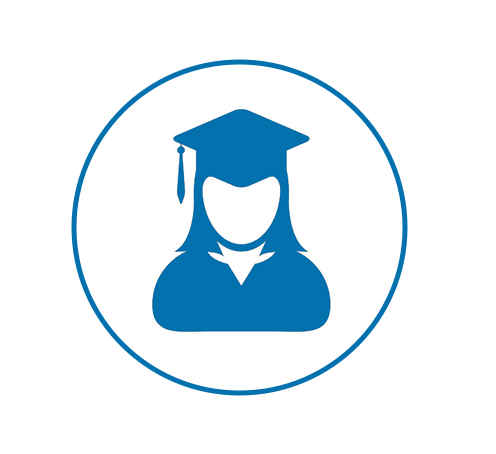 Why Box-n-Go? Here is Our Promise:
We are dedicated to deliver the best solution for almost any storage & moving need, with no gimmicks or hidden costs:
No truck to rent. We deliver storage to you!
Load/Unload only once.
Pay only for space you use.
Secure, climate-friendly facility.
Drive-up access
No Truck to rent…EVER!
Save money and time.
Reduce the risk of accidents and injuries.
No need to pay for gas, insurance & mileage!
Load ONCE Storage Solution!
You only need to load your belongings once!
No need to load and unload it all again into a storage unit.
All containers come with easy ground level access!
Pay Only for the Space You Use!


(if storing at our facility)
No not need to guess on how much space you actually need.
Order an extra 8' x 5' unit. Do not use it – do not pay for it.
Secure, Climate-Friendly Facility!
Highest degree of security and protection.
Our 8' x 5' units are breatheable – no mold or mildew.
No funky smell when your belongings return.
EASY Drive-Up Access!


(if storing at our facility)
Access your units at ground level.
No elevators, ramps, stairs to climb.
Schedule access appointment & drive straight to your units.
I want to:
Are you a student?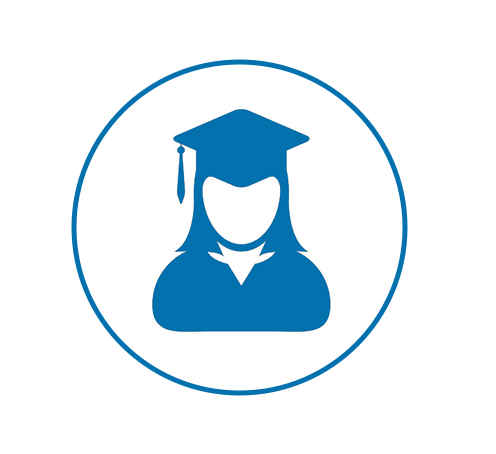 Should I Hire Professional Packers?
Moving can be stressful. People need to worry about many different things when preparing to move. This includes finishing up work, saying goodbye to friends and family and figuring out details for the next home. If packing gets added to the list, it can cause more stress for that person. Many people call upon professional packers to help them move.
Some people may ask if hiring packers is worth it. After all, you need to pay money if you want someone to pack and move your belongings. It comes down to whether you feel that the price is worth the service. What does the service entail and are there any drawbacks?
This article will provide you with the pros and cons of hiring packers. Look through the different viewpoints and make a decision for yourself. These pros and cons will help you figure out if hiring packers is right for you.
Pros –
Save Yourself Time
This stands out as the biggest reason. When you hire someone to do the packing, you save yourself time. This is great for people that are moving, since they have various things to worry about. After all, time is one of the most important resources that each person has.
You will need to do many other things as you prepare to move. You don't want to pack your belongings in a hurry because you're short on time. This could lead to belongings getting packed incorrectly, not correctly wrapped and more susceptible to damage. By hiring packers, you can have them focus on all these details.
You can focus on other necessities that come with moving, such as work or preparing for the drive. This will make things easier for you and it will help you finish all your other responsibilities. By having the movers stop by, they can take care of all the details that come with packing.
Professional Packers Handle the Heavy Lifting
By hiring packers, you can have them handle all the heavy lifting. You won't have to worry about lifting heavy items into box and then onto trucks. These people have the experience and can handle all of that heavy lifting for you.
Considering the number of boxes and items that will need to get packed. It would take a long time and be hard to carry that many boxes. Not to mention you would have to figure out where you're going to put them in the moving truck. This would involve moving belongings inside the truck to get them all to fit.
This especially works for those who have heavy dressers, furniture and beds. After all, if you're living alone, you won't be able to carry all of those items by yourself. Packers handle this problem by bringing multiple people who can handle all the heavy lifting.
Avoid Unnecessary Stress
People tend to become more stressed when they have to do more things within a time limit. When it comes to moving, you have to finish by a certain time. It can be stressful when you're trying to do all the packing. Packing adds another thing to your plate to finish and can create unnecessary stress.
By hiring movers, you don't have to stress about all that packing. Your house could have thousands of items to pack, organize, and make sure that they remain secure during the move. Packing has various factors that people forget to consider when they don't hire someone else to do it.
When you pack on your own, you have to worry about getting the different packing supplies. This includes items such as packing paper and boxes. You also need to figure out how much you can fit into each box. You need to make sure the box doesn't become too heavy. By hiring packers, you no longer need to stress about packing.
Insurance
When you have your belongings moved, moving companies can provide you with insurance. This means that you can have your items replaced or compensated if any of them brake. This is nice, considering you don't receive such insurance if you pack and load your belongings on your own.
By paying for the moving truck and professional packers, you can have insurance in your contract. Whether this costs more will depend on the moving company. Make sure to do some research to find one that does provide insurance at a reasonable price. After all, you need to make sure that the price makes sense for the coverage.
This will protect your belongings if anything gets damaged. This insurance also helps make moving companies more reliable. They won't want to pay for damaged goods, so they will be careful with your belongings. This helps ensure that your belongings get stored away safely.
Cons –
It Costs Money
This first con is the most obvious one. To hire professional packers, you need to pay money. This makes sense, as they provide you with a service to cover all the packing while you do other things. This one is dependent on whether or not you can afford a moving company. If you can't, then find alternatives.
You can always get friends and family to help with moving if you can't afford a moving company. This requires people that are willing to help and who you trust. Due to the amount of work and time it takes, it's usually easier to hire a moving company. Make sure to keep the price in mind and that it's worth the cost.
Additional Costs
When you have your belongings packed, you also need to cover additional costs. It's clear that you need to pay for the truck and for the labor, but you also need to pay for supplies. This means that you need to pay for all the packing materials that the workers use. This includes boxes, packing peanuts and packing paper.
Some professional packers may try to use extra material. While this does provide extra protection for your belongings, it also costs you more money. Be mindful of these additional costs as you get a moving company to pack for you. Many people forget to factor in additional costs when they need to pay for a moving company.
Strangers in Your Home
When you hire people from a moving company, they will need to enter your home. This means that you will have strangers in your home which might be uncomfortable for some people. Because of this, some people may not hire packers. This will depend on the person.
To alleviate this issue, you can always have someone else at your house while the packers work. This could be a friend, relative or a coworker. Make sure that they are comfortable staying at your house with you while the packers work. Also, for safety reasons, it's always a good idea to have someone else with you in the house.
You Need to Monitor the Packing
Most companies require someone to be at the house while the packers work. This means that you need to find a time that you're available for them to come and pack your belongings. Depending on your schedule, this could be frustrating to figure out. Especially if you are busy with other aspects of moving.
You also need to pay attention to what they pack to make sure that they don't pack anything that they shouldn't. Maybe you want to bring certain belongings with you. You need to designate a spot for them and ensure that all the packers know not to touch those belongings. If you don't, they may accidentally pack something that you didn't want packed.
This also means that you might not know where everything is. Unless you or the professional
packers label all the boxes, you won't be able to figure out where everything. This could lead to some stress if you need a specific belonging when you arrive. If you can't find it immediately, it could lead to some problems for you.
Final Comments
When considering the moving process, the pros of hiring professional packers heavily outweigh the cons. While this article lists the same number of pros and cons, the pros provide more benefits than the cons hold back. People value their time and belongings, so packing companies provide those services to you. This makes them money while saving you time and stress.
Keep in mind that these pros and cons are here for you to make a decision. While packers provide many benefits, not everyone can hire them. Make sure to weigh the pros and cons for yourself when you decide to hire them. After all, you are paying them to move your belongings, so make sure that it's worth your money.
Box-n-Go Can Help
Box-n-Go is a local storage and moving company. We have relationships and flat rates established with movers and can arrange for the loading and packing labor for your needs. We can help you pack load and move. just call us at 1-877-269-6461 and we will help you explore a variety of options.