RESERVE ONLINE IN MINUTES
RESERVE ONLINE IN MINUTES
Save 50% see how
No Truck Needed see why
No Heavy Lifting we can help load or move
200+ 5-STAR
REVIEWS
A+ BBB
RATING
LOWEST PRICE
GUARANTEE
Box-n-Go Storage & Moving - as Easy as 1-2-3
1
We Deliver
2
We Pick Up
3
We Store or Move
Store on your driveway or inside our secure facility. Load/unload only once. Ground level access.
I want to:
Are you a student?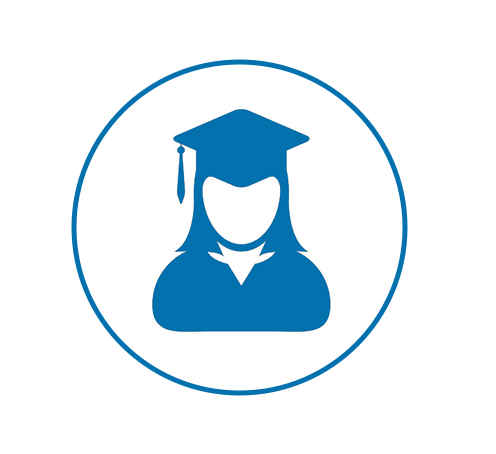 Available Sizes
Box-n-Go - XXL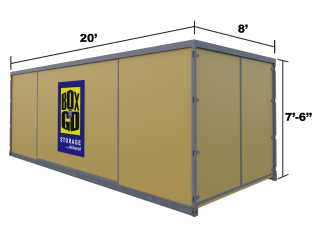 20' Container – all weather.
Perfect for 3-bedroom residence.
5-7 rooms, furniture, appliances, etc.
Learn More
Box-n-Go - XL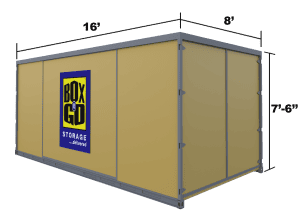 16' Container – all weather.
Perfect for 2-bedroom residence.
3-5 rooms, furniture, appliances, etc.
Learn More
Box-n-Go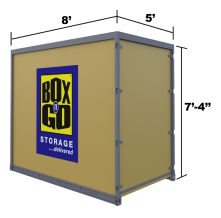 8' Container – all weather.
Modular – works for any need.
Each fits 1-1.5 rooms.
Learn More
I want to:
Are you a student?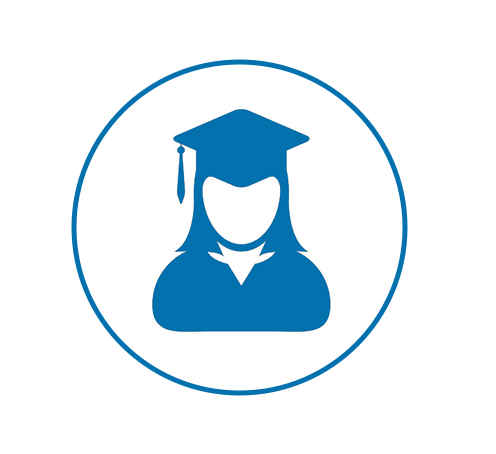 See How Our Services Can Work for You
I want to:
Are you a student?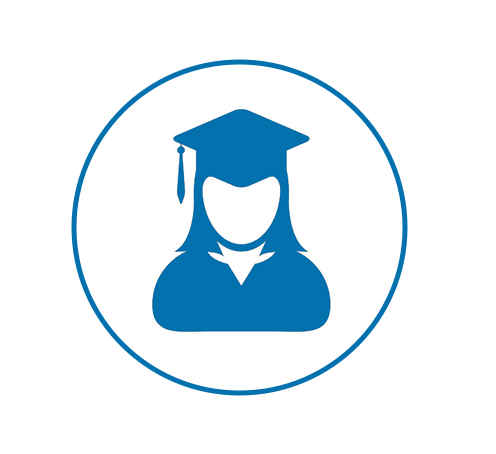 Our Services
Personal & Business Storage
Student Storage
Local & Nationwide Moving
Packing & Loading Help
Moving Boxes & Supplies
Do not see what you are looking for?
What Our Customers Think
I want to:
Are you a student?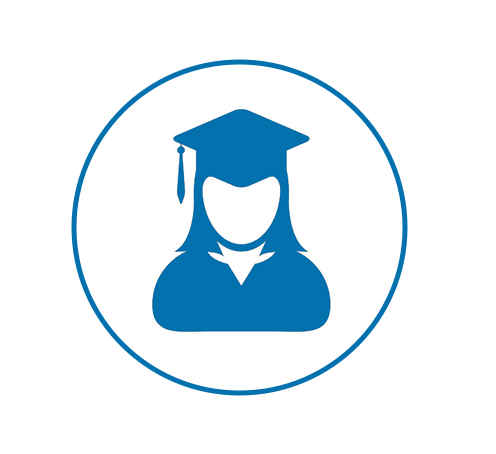 Why Box-n-Go? Here is Our Promise:
We are dedicated to deliver the best solution for almost any storage & moving need, with no gimmicks or hidden costs:
No truck to rent. We deliver storage to you!
Load/Unload only once.
Pay only for space you use.
Secure, climate-friendly facility.
Drive-up access
No Truck to rent…EVER!
Save money and time.
Reduce the risk of accidents and injuries.
No need to pay for gas, insurance & mileage!
Load ONCE Storage Solution!
You only need to load your belongings once!
No need to load and unload it all again into a storage unit.
All containers come with easy ground level access!
Pay Only for the Space You Use!


(if storing at our facility)
No not need to guess on how much space you actually need.
Order an extra 8' x 5' unit. Do not use it – do not pay for it.
Secure, Climate-Friendly Facility!
Highest degree of security and protection.
Our 8' x 5' units are breatheable – no mold or mildew.
No funky smell when your belongings return.
EASY Drive-Up Access!


(if storing at our facility)
Access your units at ground level.
No elevators, ramps, stairs to climb.
Schedule access appointment & drive straight to your units.
I want to:
Are you a student?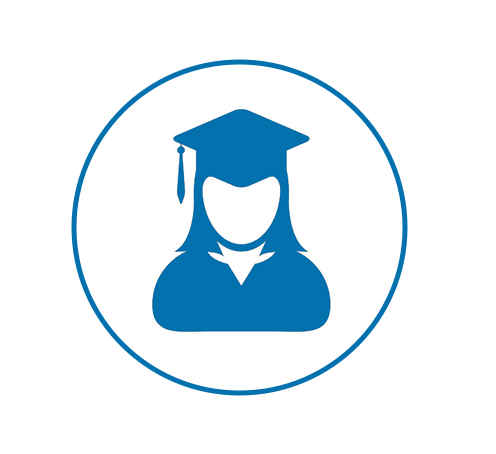 Storing Seasonal Items In Storage Unit
Are you a small business owner who is struggling to find the best space to suit your needs? Do you want to grow your business without having to use your personal living space, and you do not really need a large enough space to rent or buy an office or garage? Do you have equipment that needs to be stored, out of the elements, but you want your garage for your personal use? A solution that may not be so obvious is to rent a self-storage unit and storing seasonal items in it. There are many size options and many amenities that you may not even know about. Read on to learn more!
Self Storage May Help
A self-storage unit may be right for you if you have a business, that you otherwise operate primarily out of your home. While most businesses can be run from a cell phone, they may still require you to store items. For example, a wedding decorator business operates mainly from a website with pictures. But the decorations that they use must have a space to be put until they are needed. Rather than clutter your home with them, carefully pack and label them and then store them in a self-storage unit.
A lawn care maintenance company can rent a storage unit in a central location to the area in which they plan on offering services and store all of their items there after each use. Plumbers, electricians and carpenters can also benefit from this type of storage so that they are not leaving all of their expensive equipment in a truck or van each night that can more easily be broken into.
Storing Seasonal Items – What To Consider
There are several things to consider before deciding on which storage unit may be best for your needs. First of all, be certain that you are choosing a place that has self-storage with easy access. There are full-service storage units available in some places, but those would not be ideal for storing items that you may need to be able to get out and put back in on a regular basis. Ask what sizes of units are currently available, cost per month of each and if a security deposit is required.
You will also want to check to see if your unit will be climate controlled. It may not matter to you if you are storing equipment for lawn maintenance. If you are storing any kind of paperwork, you will want climate control so the humidity does not ruin anything. Finally, you will want to see if they offer insurance or if you need to obtain your own. Some homeowner's policies include coverage of items in storage. Be sure to check with your insurance company to see what is available to you.
Storing Seasonal Items – Few Other Considerations
While those are the main items to consider, here are a few other things to think about. Depending on your job and what you are storing, these may be of great importance to you. Some self-storage units do have electrical outlets, though they may not be available in every unit. Ask if you will have access to electricity if you think you may need it. Also, they may have hose access available if they are known for storing for vehicles.
This would come in handy if you have equipment that needs cleaning. Ask if you are permitted to clean equipment outside of your unit or if there is another designated area. Some units will have outside entrances and some will have inside entrances. If you are storing equipment that you will need to access often, then be sure to get an outside entrance. On the otehr hand, if you are primarily storing paperwork or decorations, then an inside entrance will work fine for you. If you will have a unit with an inside entrance, ask about lighting. Be sure that the corridors are well-lit for safety purposes. Eliminate any of the facilities that do not meet your most crucial needs.
Storing Seasonal Items – What Size Unit Do You Need?
Now you will need to figure out just exactly what size of a storage unit will need. It is good to have a little extra space, but you do not want to pay for a larger unit than is really necessary. Lay out the equipment, boxes and any other items you will be storing to get an idea of how much space they take up. Ask yourself if they can be stacked, if something needs to lay down or stand upright and how much space you will need around the items to efficiently get them in and out. You do not want this to be a chore each time you enter. Give yourself the space you need. Decide on which size you need and eliminate any of the storage facilities that do not have the right size.
What Amenities Do You Need?
Amenities are considered to be extra, non-essential items. Some storage units realize, however, that amenities can make a huge difference for some people. Depending on what you are storing, you may wish to base your decision of a storage facility on their amenities or perhaps you will just consider them a bonus. Either way, here is what to look for. While most people think that security is a must at a storage unit, it certainly is not mandatory for them to provide security in most areas. Urban areas are more likely to offer security. Most corporate-run facilities offer security, but many privately owned facilities do not. Be sure to check. Know whether their idea of security is just a locked corridor or if it also includes video surveillance.
Another popular amenity is the use of a dollies and carts to move your items. Many require you to bring your own and some have them on each wing of their facility in an area that also has a sink. Most storage facilities do not have restrooms, but even just having a sink is a huge bonus so you can leave with clean hands. Some even offer mirrors above the sink so you can fix yourself up a bit.
Storing Seasonal Items – Get Organized
Once you have chosen your self-storage unit, consider taking some time to plan for organization. Rather than stack boxes on top of one another, you may wish to add some shelving units. This will take the stress of the weight of the boxes off of one another as well as make it easier to access what you need. You may be able to add pegboard to the walls. If so, this can be really handy for storing rakes, wreaths and any other items that can hang. However you organize your items, be sure that the most frequently used items are easily accessible.
A self-storage unit may be the perfect solution for your small business. Please use the helpful tips above to determine what type of unit will work best for you. Then be confident moving forward with your business, knowing that your home is free from work clutter and that your work items are protected.
Ease the Stress of Moving With Portable Storage Units
When it comes to planning an office move, there is a lot to think about logistically. From locating and packing boxes to finding a reputable mover, the list might seem never-ending. Portable storage units save you the time and effort of choosing a moving company and dealing with high costs and complex contracts. The Box-n-Go storage solution makes packing a breeze. Just walk into your storage unit and load up your belongings. We will collect your units when you are ready.
Portable storage units offer temporary storage with half the work required to load them. What's more, they can be collected and delivered on the date of your choice to the location of your choosing. No need to send your employees to rent a truck, drive it, etc.
Storing Seasonal Items – Storage Containers You Only Load and Unload Once
Portable storage units offer a convenient self-storage solution without the hassle often associated with traditional storage facilities. When delivered to your home or business premises, parking the container at the curb provides loading ease. If needs be any other practical or permissible location. Fill them at your convenience. Once ready, your storage container will be collected and taken to its final destination for unloading. You also have the option of a storage facility until primed for delivery. These robust portable storage units allow you to load and unload once and give you peace of mind. This process furthermore assures you that your belongings are safe and secure at all times.
The Practical Self Storage Solution for Businesses
Planning an office move or storing surplus stock is easy when you choose a temporary storage solution. In a store environment where products are on display at their best to sell, having somewhere to temporarily store stock can be a huge advantage. Especially during busier seasons, such as Christmas. You can also choose to move surplus stock to other stores or branches where they may sell better. Load up your portable storage units and arrange collection and delivery to suit your needs. Office moves and staff relocations are also simpler with storage units as you can load up what you need and arrange door to door collection and delivery.
Have you ever associated After Christmas with self-storage? Most likely not. Well, we get it. You were too busy spending a good time alongside your loved ones. Cozy dinners, parties, cooking, decorating and the list could go on and on. We don't blame you – on the contrary. What we will do is outline the challenges you may encounter this Christmas after the celebration, storage-wise.
What would Christmas be without Christmas decorations to mark this year-end festive time? That said, there's a small issue with these ornaments: they need a place to be stored till the next Christmas.This could become problematic depending on the size of your office space. It would be a pity to throw them away and find yourself in the position to shop each year for different globes or tinsels.
Temporary Storage Solutions for Storing Seasonal Items
When it comes to temporary storage solutions, you need options you can trust that offer the ultimate in security, affordability, and convenience. With your assets stored out of sight, you also need to be confident that they are safe. Box-n-Go storage solutions offer protection from damage and access to your items whenever you need.
While there may be other self-storage solutions available to commercial customers, not all are equal. It is critical that you choose a solution that meets your individual storage needs, in addition to giving you total peace of mind. Fortunately, there are moving and storage solutions that ease the headaches of a traditional self-storage. Whether relocating or requiring storage, choose to have your things collected or stored in a temporary storage facility. The choice is yours.
Box-n-Go Self Storage Service
When it comes to convenience and value, Box-n-Go offers an unbeatable convenience: we deliver storage to your door. This way you load/unload only once. You do the packing on your schedule. There is no truck rental. All those benefits are provided at a very competitive rates. While the traditional storage has a certain niche and Box-n-Go self storage will not work for everyone, we feel confident that our services and prices speak for themselves. Call Box-n-Go at 1-877-269-6461. We will be happy to answer any questions you may have.