RESERVE ONLINE IN MINUTES
RESERVE ONLINE IN MINUTES
Save 50% see how
No Truck Needed see why
No Heavy Lifting we can help load or move
200+ 5-STAR
REVIEWS
A+ BBB
RATING
LOWEST PRICE
GUARANTEE
Box-n-Go Storage & Moving - as Easy as 1-2-3
1
We Deliver
2
We Pick Up
3
We Store or Move
Store on your driveway or inside our secure facility. Load/unload only once. Ground level access.
I want to:
Are you a student?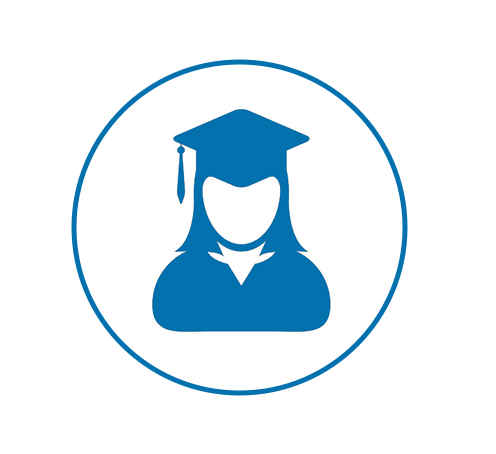 Available Sizes
Box-n-Go - XXL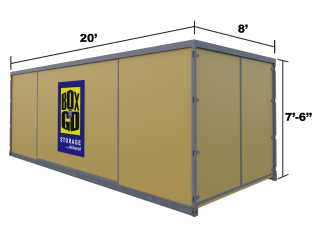 20' Container – all weather.
Perfect for 3-bedroom residence.
5-7 rooms, furniture, appliances, etc.
Learn More
Box-n-Go - XL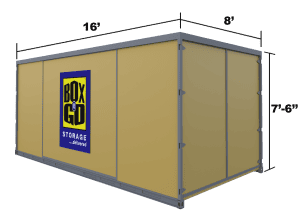 16' Container – all weather.
Perfect for 2-bedroom residence.
3-5 rooms, furniture, appliances, etc.
Learn More
Box-n-Go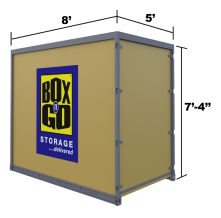 8' Container – all weather.
Modular – works for any need.
Each fits 1-1.5 rooms.
Learn More
I want to:
Are you a student?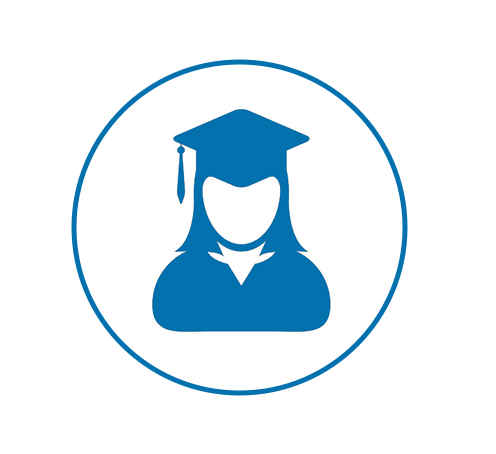 See How Our Services Can Work for You
I want to:
Are you a student?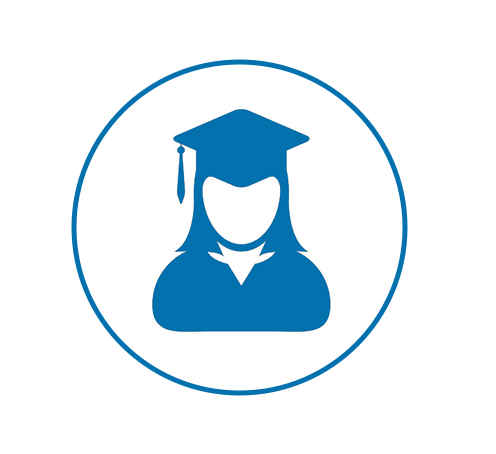 Our Services
Personal & Business Storage
Student Storage
Local & Nationwide Moving
Packing & Loading Help
Moving Boxes & Supplies
Do not see what you are looking for?
What Our Customers Think
I want to:
Are you a student?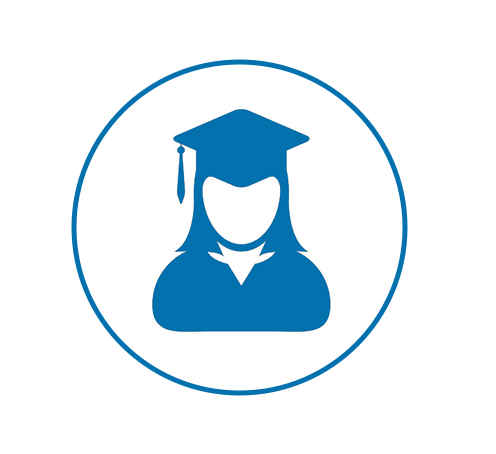 Why Box-n-Go? Here is Our Promise:
We are dedicated to deliver the best solution for almost any storage & moving need, with no gimmicks or hidden costs:
No truck to rent. We deliver storage to you!
Load/Unload only once.
Pay only for space you use.
Secure, climate-friendly facility.
Drive-up access
No Truck to rent…EVER!
Save money and time.
Reduce the risk of accidents and injuries.
No need to pay for gas, insurance & mileage!
Load ONCE Storage Solution!
You only need to load your belongings once!
No need to load and unload it all again into a storage unit.
All containers come with easy ground level access!
Pay Only for the Space You Use!


(if storing at our facility)
No not need to guess on how much space you actually need.
Order an extra 8' x 5' unit. Do not use it – do not pay for it.
Secure, Climate-Friendly Facility!
Highest degree of security and protection.
Our 8' x 5' units are breatheable – no mold or mildew.
No funky smell when your belongings return.
EASY Drive-Up Access!


(if storing at our facility)
Access your units at ground level.
No elevators, ramps, stairs to climb.
Schedule access appointment & drive straight to your units.
I want to:
Are you a student?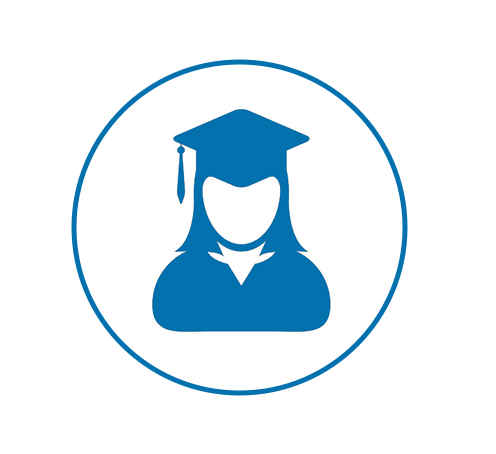 The Art of Furniture Packing
When it comes time to move out of your dorm for the summer, you've got some difficult decisions to make. Clothes and books are easy enough, but where exactly are you going to put all your bigger stuff?
Normally, you'd put it into storage near campus until you need it again, but larger items like furniture and electronics can be tricky and time-consuming to pack. Find out how to do it right with these handy tips!
Can You Sell It?
The little hoarder inside us might cry at the thought, but have you considered how much of this furniture you will need in the future? After all, the easiest way to pack something is to not have to pack it at all.
Consider which of your furniture pieces or larger appliances you could part with, and put them up on Facebook or Craigslist. It'll give you a bit more summer money, too!
Taking It All Apart
For the furniture that you simply couldn't give away, you'll have to disassemble anything that you can so it takes up less space in storage. Give yourself a full day to do this, as the more time you spend doing this right, the easier it'll be to put back together later.
Keep the Pieces Together
The last thing you want when it comes time to put your furniture back together is to discover you've got pieces missing. Make sure you collect all the screws, bolts, brackets, and nuts that you've just removed, and either put them all in a clearly labeled bag or attach them with tape to the furniture piece they connect.
Label the Parts
Do you have the original assembly instructions for that bed or chest of drawers? Of course not—nobody ever does! That's why you'll need to label each part of the furniture clearly— either with a small pencil mark or with a small piece of tape.
Make It Easy to Transport
One of the hardest parts of moving furniture is not so much the size of it, but the endless trips carrying awkward pieces from truck to room. Make it easier on yourself (and whoever's helping you) by tying or strapping pieces into easy-to-carry bundles—but don't make them too heavy!
Long-Term Preservation
Just getting your furniture into campus storage is only half the battle. Due to the moisture, transport, and dust, it's easy for furniture to get damaged even after it's left your safe hands. In order to save yourself a summer of worry, you'll need to take active steps to preserve your furniture, including:
Covering wood and fabric furniture with at least one layer of plastic wrap to protect against dust
Wiping any fabric with an antibacterial cleaner and letting it dry before storage to prevent mold or mildew
Polishing any metals and applying protectant for rust and oxidization
Using bubble wrap for any sharp corners and electronics
Storing electronics off the floor to prevent water damage
Separating furniture with old towels or blankets to stop them hitting each other
Keep Your Furniture Safe with the Best Storage Around
Nobody wants to discover that their favorite piece of furniture has been ruined while they were away, which is why the best tip we have for packing your furniture is to put it in safe hands. Box-n-Go Storage and Moving is the expert at student self-storage in the UCLA and USC areas, and its team will make sure your much-loved pieces stay just how you left them.
Check out our summer storage for college students to find out how you can save time, money, and worry, or call us at 877-269-6461. Rates start at just $10 a month, so don't leave it to the last minute!