RESERVE ONLINE IN MINUTES
RESERVE ONLINE IN MINUTES
Save 50% see how
No Truck Needed see why
No Heavy Lifting we can help load or move
200+ 5-STAR
REVIEWS
A+ BBB
RATING
LOWEST PRICE
GUARANTEE
Box-n-Go Storage & Moving - as Easy as 1-2-3
1
We Deliver
2
We Pick Up
3
We Store or Move
Store on your driveway or inside our secure facility. Load/unload only once. Ground level access.
I want to:
Are you a student?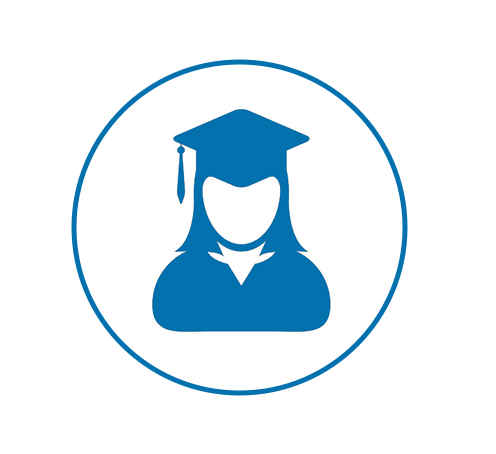 Available Sizes
Box-n-Go - XXL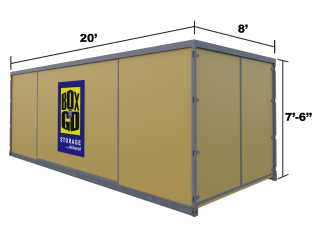 20' Container – all weather.
Perfect for 3-bedroom residence.
5-7 rooms, furniture, appliances, etc.
Learn More
Box-n-Go - XL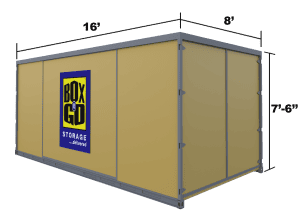 16' Container – all weather.
Perfect for 2-bedroom residence.
3-5 rooms, furniture, appliances, etc.
Learn More
Box-n-Go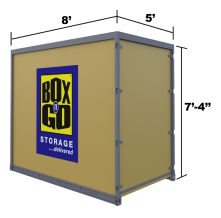 8' Container – all weather.
Modular – works for any need.
Each fits 1-1.5 rooms.
Learn More
I want to:
Are you a student?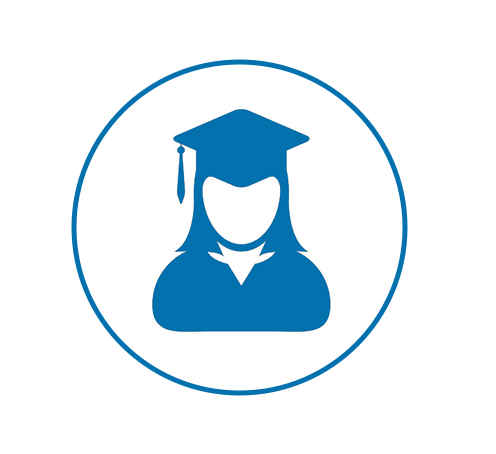 See How Our Services Can Work for You
I want to:
Are you a student?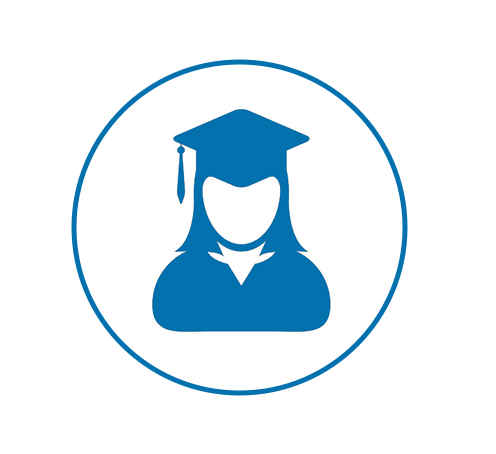 Our Services
Personal & Business Storage
Student Storage
Local & Nationwide Moving
Packing & Loading Help
Moving Boxes & Supplies
Do not see what you are looking for?
What Our Customers Think
I want to:
Are you a student?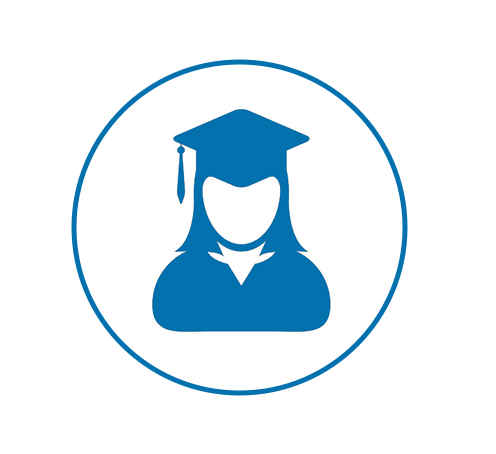 Why Box-n-Go? Here is Our Promise:
We are dedicated to deliver the best solution for almost any storage & moving need, with no gimmicks or hidden costs:
No truck to rent. We deliver storage to you!
Load/Unload only once.
Pay only for space you use.
Secure, climate-friendly facility.
Drive-up access
No Truck to rent…EVER!
Save money and time.
Reduce the risk of accidents and injuries.
No need to pay for gas, insurance & mileage!
Load ONCE Storage Solution!
You only need to load your belongings once!
No need to load and unload it all again into a storage unit.
All containers come with easy ground level access!
Pay Only for the Space You Use!


(if storing at our facility)
No not need to guess on how much space you actually need.
Order an extra 8' x 5' unit. Do not use it – do not pay for it.
Secure, Climate-Friendly Facility!
Highest degree of security and protection.
Our 8' x 5' units are breatheable – no mold or mildew.
No funky smell when your belongings return.
EASY Drive-Up Access!


(if storing at our facility)
Access your units at ground level.
No elevators, ramps, stairs to climb.
Schedule access appointment & drive straight to your units.
I want to:
Are you a student?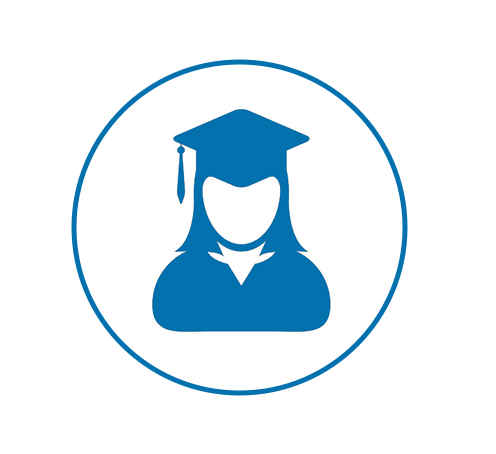 Using Self Storage Units to Declutter your Home
Experts agree that when preparing a home to sell you must declutter. However most homeowners do not see their homes as being cluttered. There's a difference however between sprucing up a home and staging it. When you remove excess items from your home you're making it look more spacious to buyers. With a little planning and using storage, like Box-n-Go, you can make your home sell faster and for more money.
Using Self Storage
Self storage units are a relatively new business. The first self storage chain in the United States opened in Texas in the 1960s. Since then, this industry has exploded. One in ten American families now utilize storage units. Recently the minimalist home design has gained popularity. This, combined with the average American family's busy life style has created a very cluttered lifestyle. It is easy to see why the self storage industry and the decluttering movement have both grown substantially.
In recent year a portable self storage concept has gain popularity. With companies like Box-n-Go, all it take is one phone call or online reservation and you are well on your way to declutter your home. thus creating a more attractive and valuable listing. After the home is sold and you have a new home to move to, simply order the return of your storage units, so you can get your belongings and settle in the new place.
Decluttering your home
Look around the room you are sitting in. What do you feel? Do you feel happy and relaxed? Or do you see a mess that overwhelms you?
Decluttering your home is a necessary part of making your home your oasis from your busy life. Also to making the most of your free time. Clutter is expensive to obtain. Then takes Saturdays away from you by slowing down your cleaning and requiring time to manage and organize the extra items.
Decluttering your home can also result in making some extra money. By having a yard sale and/or listing your personal property on eBay, you might get paid for clearing out the clutter.
Parents of children who are going to college or traveling do not have to put their plans of downsizing to a smaller house on hold. Because of their children's remaining belongings. These parents may consider renting a storage unit to store their children's belongings while they continue their education. This is to allow them to ability to move to wherever they choose. A storage unit is less expensive than maintaining a mortgage and utilities on a home that is larger than necessary.
If you are ready to declutter your home, but there are certain items that you cannot sell. Do not let go of the dream of a neat minimalist home. There is a solution for your situation: renting a self storage unit.
Where should you start?
If you love the idea of transforming your house into a minimalist style but cannot seem to escape clutter no matter how many times you comb through your belongings, consider changing your strategy.
Go through every room in your house and select the items that you use daily or weekly. Also furnishings that are crucial to the function of the room. Then rent a storage unit and move everything that did not get onto the crucial items list to the storage unit.
Wait for a month and see what items, if any, that you miss. If you do not miss the items you stored, you could sell them or donate them to charity. If there are items that you do not want to keep in your home but you cannot sell or donate, continue utilizing your storage unit. That is for as long as you need to maintain ownership of them.
De-Cluttering Tips:
Help potential buyers visualize how their furniture will look in your home.
Clear off kitchen counter tops, take down those refrigerator magnets.
Re-arrange furniture or bring in new décor.
Empty out the garage by removing all non-essential items.
Clean up the yard by removing all excess furniture, pots, and children's toys.
Clean& stage every room. Don't forget the bedrooms, pantry, or walk-in closets.
Empty out closets, always attempt to maximize space by opening up small areas.
Keep your personal items to a minimum. That means family photos, sports trophies, or awards.
It is important to keep the aroma in your home clean and fresh for example: Apple Cider, Baked Goods, Vanilla, or Potpourri.
Place mirrors to expand a room or accent a fixture. Also add extra lighting to help make the house appear brighter. Remember to minimize the artwork.
Why should you rent a self storage unit?
Many people use their basements or sheds to store items as they start their mission of decluttering their homes. While these options are inexpensive, you risk damaging the items that you store. This is done by subjecting them to temperature changes and moisture. By using a temperature controlled, indoor self storage unit, you have a dedicated area where your belongings will be safely kept.
As you declutter your home, you may come across family heirlooms that are not your style but cannot be sold due to their emotional value. If you want to keep these items in the family but other family members cannot take possession of them, consider using a self storage unit. This way you can keep the heirlooms safe until another family member can take them.
Some people are hesitant to rent a self storage unit because they want to be able to access their belongings at anytime. Some self storage facilities offer their renters access to their units twenty-four hours day. Making your access to your belongings a non-issue. However, not all storage facilities offer access at all hours for security purposes. As such, be sure to check the rules of access before entering into a rental contract.
Others are afraid of their belongings being stolen. Many storage units offer security features, such as gates and entrances with unique access codes provided only to renters.
Size Matters
There are many different sizes of self storage units available to be rented. Whether you are decluttering your entire house or just one room, there will be several options available for you to choose from.
Rates of self storage units
Many self storage facilities offer sign up bonuses, such as a $1 rate for the first month's rent. Rates for small storage units may cost under $100 per month, and large units may cost under $300 per month.
As you search for a self storage unit, compare rates and features. Do you need a high security, climate controlled unit? Or could you use an economy unit that is lower security and is not climate controlled? Also consider how long you will need the storage unit Some facilities offer lower rates for longer term rentals.
Benefits of Self Storage Units
Self storage units come in a variety of sizes. The storage companies provide carts for transporting items to your unit and have large elevators to help transport items up multiple levels.
These benefits cannot be matched when storing items in residential basements or sheds. If you have a large room available for storage and not enough items to fill the room, you are wasting space. Then the decluttering that you performed in one section of your house is simply moved to another. If a cart is purchased it must be stored as well, and there are generally no elevators, forcing you to move awkward items up and down stairs.
Packing your storage unit
As you are decluttering your home, keep in mind that a cluttered storage unit is not any more ideal than a cluttered home. Try to consolidate moving items to the unit into one or two trips. This way you have the opportunity to organize and plan how your belongings will be packed into the unit. Be sure to carefully pack your belongings into your self storage unit, as carelessly storing items can result in them becoming damaged and make it difficult for you to remove certain items at a later date.
As you pack your storage unit, keep in mind that certain items should not be stored in self storage units, such as:
Live animals: it is not humane to keep live animals in self storage units, and this may be considered a crime.
Live plants: plants may rot and attract rodents and other pests.
Perishable items: food items should not be in storage units. Rodents and insects like food and may get inside your unit.
Combustible items: any substance or item that is explosive or can easily cause fires should not be stored in a self storage unit. Examples of combustible items are ammunition, alcohol, gasoline, cleaning products, and paint thinner.
Conclusion
Decluttering your home offers many benefits and is a much less daunting task than you may think. When you decide what items should go into storage off site from your residence, there will be a variety of storage units available to fit your budget and your needs. Take the first step in the journey of decluttering your home today by doing an online search of storage units near your home.
Call Box-n-Go 1-877-269-6461
Box-n-Go offers services that go far beyond self storage. Call us or reserve online and we will help you with your decluttering process.