RESERVE ONLINE IN MINUTES
RESERVE ONLINE IN MINUTES
Save 50% see how
No Truck Needed see why
No Heavy Lifting we can help load or move
200+ 5-STAR
REVIEWS
A+ BBB
RATING
LOWEST PRICE
GUARANTEE
Box-n-Go Storage & Moving - as Easy as 1-2-3
1
We Deliver
2
We Pick Up
3
We Store or Move
Store on your driveway or inside our secure facility. Load/unload only once. Ground level access.
I want to:
Are you a student?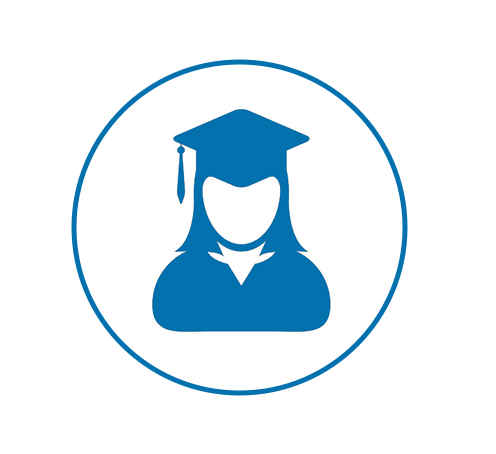 Available Sizes
Box-n-Go - XXL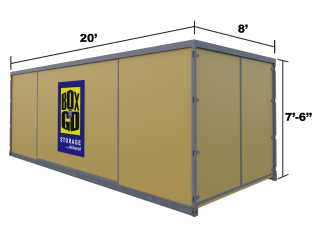 20' Container – all weather.
Perfect for 3-bedroom residence.
5-7 rooms, furniture, appliances, etc.
Learn More
Box-n-Go - XL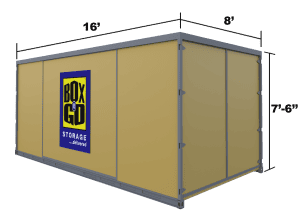 16' Container – all weather.
Perfect for 2-bedroom residence.
3-5 rooms, furniture, appliances, etc.
Learn More
Box-n-Go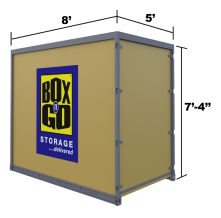 8' Container – all weather.
Modular – works for any need.
Each fits 1-1.5 rooms.
Learn More
I want to:
Are you a student?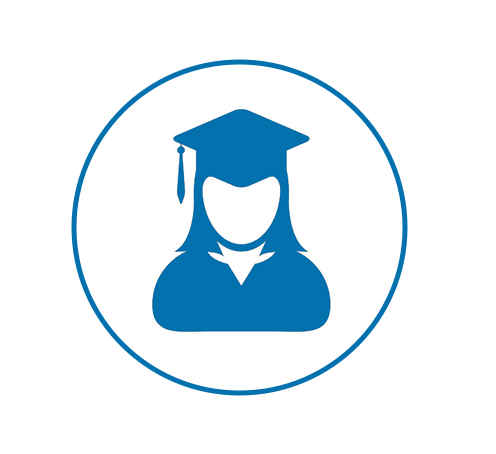 See How Our Services Can Work for You
I want to:
Are you a student?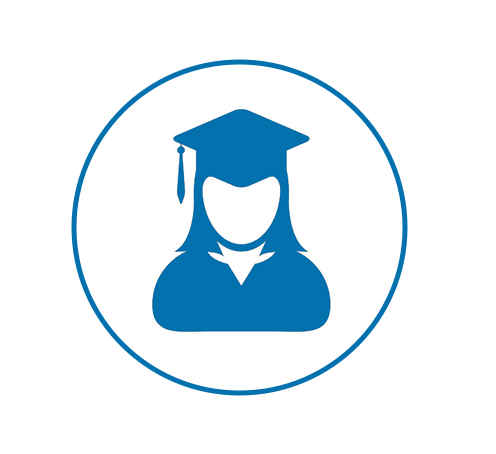 Our Services
Personal & Business Storage
Student Storage
Local & Nationwide Moving
Packing & Loading Help
Moving Boxes & Supplies
Do not see what you are looking for?
What Our Customers Think
I want to:
Are you a student?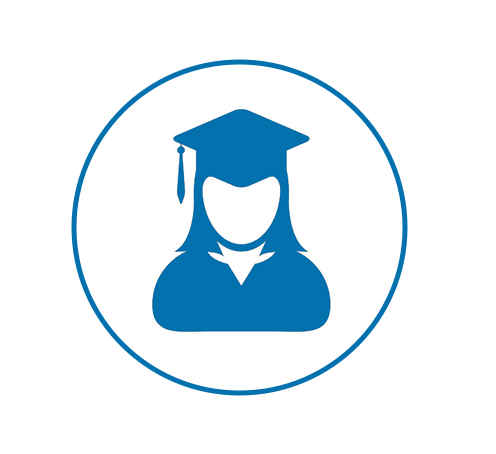 Why Box-n-Go? Here is Our Promise:
We are dedicated to deliver the best solution for almost any storage & moving need, with no gimmicks or hidden costs:
No truck to rent. We deliver storage to you!
Load/Unload only once.
Pay only for space you use.
Secure, climate-friendly facility.
Drive-up access
No Truck to rent…EVER!
Save money and time.
Reduce the risk of accidents and injuries.
No need to pay for gas, insurance & mileage!
Load ONCE Storage Solution!
You only need to load your belongings once!
No need to load and unload it all again into a storage unit.
All containers come with easy ground level access!
Pay Only for the Space You Use!


(if storing at our facility)
No not need to guess on how much space you actually need.
Order an extra 8' x 5' unit. Do not use it – do not pay for it.
Secure, Climate-Friendly Facility!
Highest degree of security and protection.
Our 8' x 5' units are breatheable – no mold or mildew.
No funky smell when your belongings return.
EASY Drive-Up Access!


(if storing at our facility)
Access your units at ground level.
No elevators, ramps, stairs to climb.
Schedule access appointment & drive straight to your units.
I want to:
Are you a student?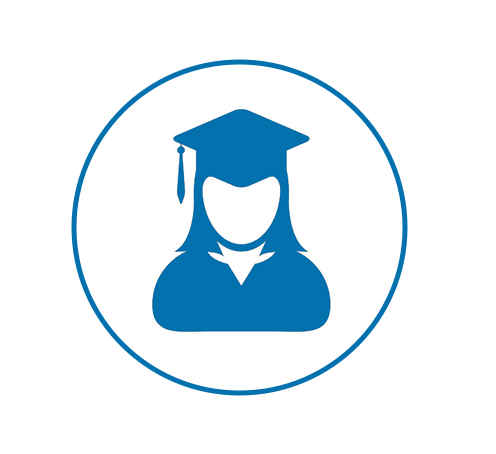 What does a 10×10 storage unit look like?
Running a business is all about keeping overhead low to maximize profits. As a business owner, you already realize that every dollar saved is potentially another dollar earned. But one often overlooked area where many . This is where the commercial storage units come in handy.
All business have certain items they need to keep on hand. Many times, these items are not anything you will need right away. But you will need them. Examples can range from break room coffee supplies to marketing brochures. Also promotional freebies to products not yet sold. Storing them at your workplace is nearly always going to cost you more. Consider the cost per square foot vs. storing them offsite in commercial storage units. Can your business save money by moving these items offsite to a 10 x 10 storage unit? Let's find out!
What Is a Commercial Storage Unit?
Commercial storage units can be any shape, any size and any configuration. The word "commercial" doesn't necessarily mean enormous. Although some business do need a large amount of storage space. Other business may only need a 5 x 5 or 10 x 10 storage unit. Just enough to have a safe place to store items and products for use later.
What Are the Sizes of Commercial Storage Units?
Commercial storage units, like personal storage units, come in many sizes. The smallest unit is typically a 5 x 5 and the largest unit is typically 10 x 30. Over sized units that can fit commercial vehicles are also available. Aside of traditional storage offerings you can also consider portable storage. Like the ones from Box-n-Go. With portable storage the size is not as important. This is because the units are modular. So there is no reason to guess on the space size you may need. In the end, you will only be paying for the space you are using.
What Does a 10 x 10 Storage Unit Look Like?
The measurements for commercial storage units are given in width and length with the formula for square feet. So a 10 x 10 storage unit is equal to 100 square feet of storage space. keep in mind that the above measurements include the thickness of the walls. So inside measurements are slightly smaller. But there is also another measurement that is not typically shown and that is height. Most storage units are about 7 feet high to accommodate people of varying heights.
Safety recommendations suggest not storing any items to a height that exceeds your own shoulder level. Or about 5-6 feet. This protects you from falling heavy items that may cause injury. When you factor in the full measurements and storage capacity of a 10 x 10 storage space, you actually get about 750 cubic feet of storage space. You can do this for any storage space, whether 5 x 5, 10 x 5, 10 x 10, 10 x 20, 10 x 30 or some other size. Always remember to add on height consideration as well to get the total volume of storage capacity.
Also be sure to ask the storage facility for the exact height. Since not every facility units are the same height.
How to Calculate How Much Commercial Storage Space You Need
There are a number of different ways to tackle the question of how much storage space you need for your business. The best place to start is by identifying what you would like to store. Perhaps you are launching a startup company out of your home. And you don't want your spouse and kids to have to keep stepping over boxes of marketing materials and product prototypes. Or maybe you rent office space and you need more room to bring in new employees. But every last square foot of extra space is packed with filing cabinets and office supplies. So this is where you should always start – by taking an inventory.
Another consideration is if you want to use a traditional storage space or portable one. Portable storage has numerous advantages. Including the fact that storage units are delivered to you. With companies like Box-n-Go there is no need to guess on the space you may need. Order an extra unit delivered. If you do not use it, you do not pay for it.
Create a list of items you want to store.
Creating your inventory list is important for many more reasons beyond just detailing what you want to store. It will also guide you when choosing your storage space itself. Also when it comes time to load in the items to be stored. It is also advisable to draw up a plan of the unit to figure pout how and were to place your items.
Group the items on your inventory list into categories.
What you are aiming for here is to create a list separating out items that are weather-hardy and items that may need special handling and care. If you have enough in each category, it may be smarter (and more cost-effective) to rent two smaller storage units rather than one large unit. Examples of sturdy, weather-hardy items to be stored may be anything. From cleaning buckets and shipping pallets to folding product demo tables and chairs. Examples of sensitive items that may need temperature and humidity control might include printer ink, toner. Also marketing brochures, coffee supplies and extra small office equipment.
Here again using portable storage may make things easier. Portable storage warehouses are climate friendly. So your temperature sensitive items will be residing in a friendly environment.
Visualize potential storage capacity for each size storage unit.
Consider every item you want to put into storage. If you have the floor space, it may actually help to measure the items. Plot out the square footage layout to see what will or won't fit. One especially useful component of this approach is that it allows you to factor in unusual or odd-sized items. Things that may limit the amount of space left over for other items.
Boxed items are the easiest to measure and visualize. So you can start with those. You can stack the boxes. So the amount of square footage you need for one box may actually accommodate three to four boxes. Depending on the height of the storage unit of course.
Consider special amenities to safeguard your stored valuables while inside the commercial storage units.
As we mentioned in step two here, some of the items you want to store may fare poorly in a bare bones basic storage unit. Ones that lacks temperature and humidity control and ventilation. You don't want to come back in six months to stock up on marketing materials for an important conference only to discover all your paper goods are warped and rotting! It is also important to consider how easily you will be able to access and move your stored items when you need them. For heavy items, choosing a storage unit with a door that faces the outside where you can drive right up to load and unload can be a real time saver (not to mention back saver).
For light items that need temperature control and special handling, choosing a commercial storage unit with an interior-facing door will give you extra protection from the elements as you load and unload.
A portable storage option may save the day here as well. With portable storage like Box-n-Go all units access is at the ground level. Simply drive up to your unit door and do what you need to do.
Ask about special security features to protect your items and yourself.
Many storage facilities now offer heightened security extras, including gated entry-exit, video monitoring, live on-site 24/7 security personnel. Also limited access hours and special locks. This will be especially important if you will need access after hours or plan to go to your storage unit alone yourself or send your employees.
Again, with portable storage, sending your employees out to the storage unit is not a worry. Simply get the units delivered to you.
You can also ask about contents insurance in the event something beyond your control (such as severe flooding for a ground floor storage unit) occurs. Your items are damaged or destroyed. If the storage facility does not offer extra insurance, it is worth talking with your insurance broker about whether your existing business insurance coverage is sufficient to protect items in storage as well.
A Commercial Storage Unit Is a Time and Money Saver
Now you know more about the different sizes of business storage units. Many storage units are big enough to fit the contents of a four or five bedroom house and a large pick-up truck or SUV. A 10 x 30 storage unit will readily accommodate this amount of stored items. If your items are light and manageable, you may find you save even more money choosing a second or third-floor storage unit. Rather than one located on the ground floor. Just like business come in all sizes, so too is there a storage unit out there that is the perfect size for your business.
Box-n-Go Commercial Storage Units
Box-n-Go is a portable storage provider. When it comes to commercial storage units Box-n-Go is your best bet. We deliver to you. So you do not have to rent a truck or send employees out. Our storage warehouse is high security. Also climate friendly. Our services are flexible and affordable. Simply call Box-n-Go at 1-877-269-6461. We will be happy to help.