RESERVE ONLINE IN MINUTES
RESERVE ONLINE IN MINUTES
Save 50% see how
No Truck Needed see why
No Heavy Lifting we can help load or move
200+ 5-STAR
REVIEWS
A+ BBB
RATING
LOWEST PRICE
GUARANTEE
Box-n-Go Storage & Moving - as Easy as 1-2-3
1
We Deliver
2
We Pick Up
3
We Store or Move
Store on your driveway or inside our secure facility. Load/unload only once. Ground level access.
I want to:
Are you a student?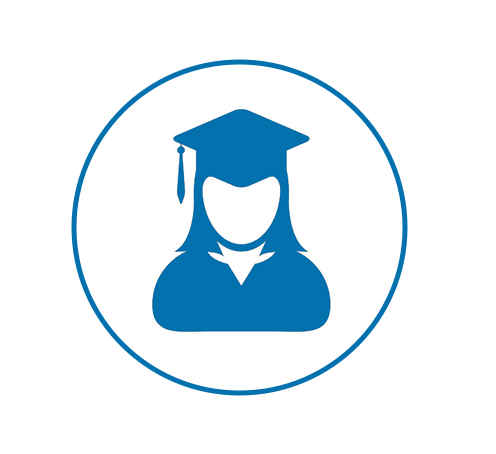 Available Sizes
Box-n-Go - XXL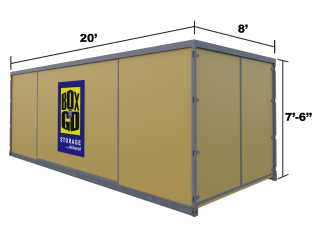 20' Container – all weather.
Perfect for 3-bedroom residence.
5-7 rooms, furniture, appliances, etc.
Learn More
Box-n-Go - XL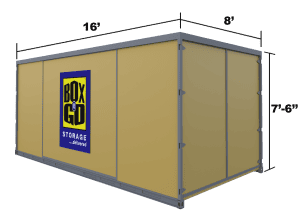 16' Container – all weather.
Perfect for 2-bedroom residence.
3-5 rooms, furniture, appliances, etc.
Learn More
Box-n-Go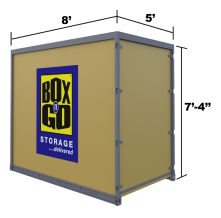 8' Container – all weather.
Modular – works for any need.
Each fits 1-1.5 rooms.
Learn More
I want to:
Are you a student?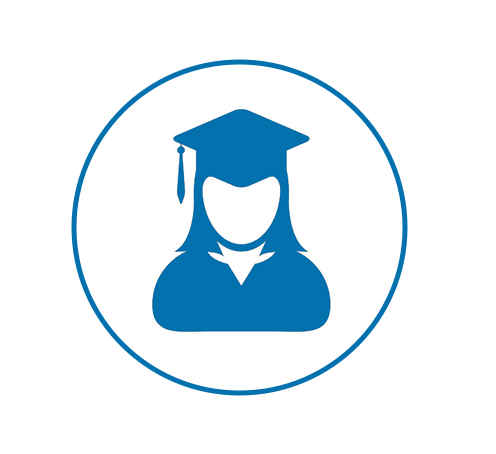 See How Our Services Can Work for You
I want to:
Are you a student?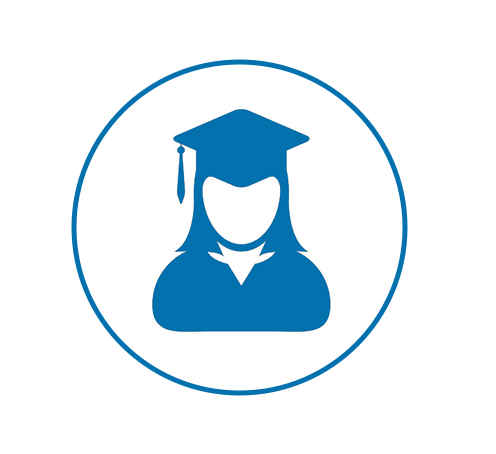 Our Services
Personal & Business Storage
Student Storage
Local & Nationwide Moving
Packing & Loading Help
Moving Boxes & Supplies
Do not see what you are looking for?
What Our Customers Think
I want to:
Are you a student?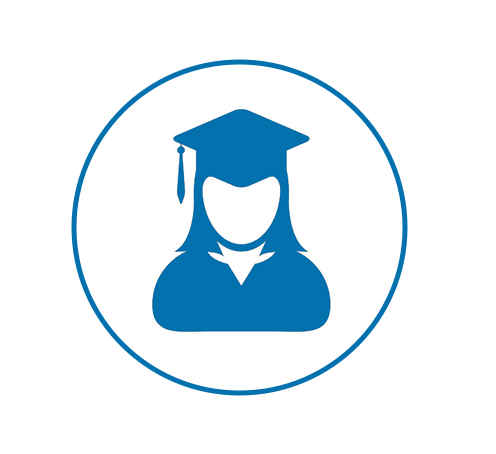 Why Box-n-Go? Here is Our Promise:
We are dedicated to deliver the best solution for almost any storage & moving need, with no gimmicks or hidden costs:
No truck to rent. We deliver storage to you!
Load/Unload only once.
Pay only for space you use.
Secure, climate-friendly facility.
Drive-up access
No Truck to rent…EVER!
Save money and time.
Reduce the risk of accidents and injuries.
No need to pay for gas, insurance & mileage!
Load ONCE Storage Solution!
You only need to load your belongings once!
No need to load and unload it all again into a storage unit.
All containers come with easy ground level access!
Pay Only for the Space You Use!


(if storing at our facility)
No not need to guess on how much space you actually need.
Order an extra 8' x 5' unit. Do not use it – do not pay for it.
Secure, Climate-Friendly Facility!
Highest degree of security and protection.
Our 8' x 5' units are breatheable – no mold or mildew.
No funky smell when your belongings return.
EASY Drive-Up Access!


(if storing at our facility)
Access your units at ground level.
No elevators, ramps, stairs to climb.
Schedule access appointment & drive straight to your units.
I want to:
Are you a student?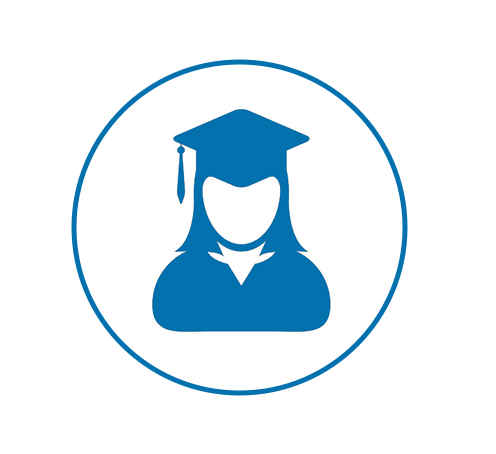 What To Consider When Choosing a Long Term Storage Unit
Many people use short-term storage solutions. They use storage when they're relocating, spring cleaning. Also to accommodate them during many other situations that create space issues at your home or office. Long-term storage is also available, however. Many people take advantage of this solution when they'll need space to store their belongings for several weeks or months. Long term storage is suitable to hold all of the same items that you'd place into a short-term storage facility. Including household furnishing, furniture, antiques, musical instruments, electronics, and more. You'll also find that long-term storage accommodates a variety of vehicles. But, why would someone use long-term storage rather than short-term storage? What's the difference between the two options?
Short-term storage is used by people who will need space to hold their belongings only for a short time. While long-term storage is used when space is needed for many weeks or months out of the year. People who rent long-term storage oftentimes enjoy cheaper rates than people using the unit only for a short period. But this varies from one provider to another. If you find yourself in need of space you can access long-term storage to suffice your needs.
Long Term Storage
Long-term storage provides a safe, secure space for you to store all of the things there is no room for in the home. People utilize long-term storage to help them with a variety of needs, such as:
– Boat/RV/Vehicle storage
– Storage when traveling abroad
– Business storage needs
– E-commerce store storage
– Estate storage
These examples are a few of the many when long-term storage is beneficial. Though people use this rental option for a myriad of other purposes as well. There is no wrong reason to use long-term storage in the time of need. When you don't have the space to store your belongings, the long term storage is there to cover your needs. It's an affordable, easy way to get the space you need without signing a lease. As well as paying monthly rent for another home.
There is a myriad of storage companies available to provide you with long-term storage. Finding a storage company isn't difficult, although there is a bit more challenge added to the equation when it's time to choose a quality provider. Rather than choose the first company that offers storage unit rental, spend time doing your homework. Research the options. Your research goes a long way and helps find a storage unit facility that exceeds your expectations.
Important Information About Storage
Long-term storage is available to anyone that needs space for any reason. You can rent a unit of various sizes, suitable to hold a few items or an entire household of goods. The unit size selected affects the monthly cost of the unit. No matter what type of credit you ave, renting a storage unit is simple. Since there is never a credit check required to rent a unit. This means that canceling the contract is also simple. Just remove your belongings from the unit and notify the storage unit company when you want to discontinue the rental. It's that simple. People utilize storage units every single day. It certainly helps them in a number of ways. From easing their mind of worry and wonder to offering a simple solution to their storage needs.
When it's time to rent a storage unit, find the right unit. Use the information below to make it easier to find a storage unit company that exceeds your expectations and needs. Finding that company isn't difficult. Rest assured that finding the right storage unit company is well worth the time and effort that it takes.
Facility Location
Choosing a storage facility that is in a location convenient to your home, work, or other location is vital. Since you may need to return to the storage unit several times to add more items to the unit or to retrieve items that you've put inside. A storage unit located nearby your home or other chosen location reduces the time that it takes to achieve this task. As well as the time spent in traffic, fuel costs, etc. A storage unit located nearby your chosen location keeps things simple and that is important. Always consider the storage facilities nearby your chosen location before venturing off to options across town or that are otherwise out of your way.
Another consideration is using portable storage, like Box-n-Go. This storage comes to you! You do not have to go anywhere. This makes it ideal for many business storage needs.
Storage Access
Once you've stored your items inside the storage unit, you'll need to come back to the facility at various times to get items out, add new items, and for other reasons. Be sure that storage access is available during the hours that you can make it to the facility. What hours is the storage facility office open? You may find the need to speak to staff or access the office for many reasons. What hours can you access the storage unit? Is the storage unit open on Saturday and Sunday? Most storage unit companies close the doors on the weekends, or at least on Sunday. Some facilities offer 24-hour storage unit access. But this isn't true of every company. Inquire of the available access hours before signing a long-term storage contract.
Price of the Storage Unit/Payment Plans
Don't overpay to rent a long-term storage unit. No two storage facilities charge the same rate for service. It is up to you to find the most affordable rates for your needs. Before rental, request quotes from three to four companies to learn the exact cause of your rental. Keep in mind any added and unexpected fees the company may charge. Most companies offer storage unit quotes upon request at no cost. So be sure to use them to help find the best price for your storage unit.
Keep in mind a variety of factors impact the cost of the storage unit rental, including the unit size. Along with requesting quotes, be sure to learn more about the payment plans the storage company offers. Most companies charge monthly fees. However some do offer weekly payments and longer payment options for those who prefer to pay several months of storage up front.
Storage Facility Amenities
Every storage facility offers its own amenities. It's up to you to sort through them to find the amenities that you need to make for a smooth rental experience. Do you need a climate-controlled unit? For many people, climate-controlled units make it easy to protect their belongings in various weather elements. Many people now prefer this type of uni over traditional unis. If you're among those people, ensure that the storage facility chosen offers the units. Other important amenities to look for in a good storage unit rental company include:
Climate-controlled
Ground level access
Storage unit materials (especially in warmer conditions)
Indoor/Outdoor location
Locks
Gated entrance
Monitoring service
This is a small list of amenities that storage unit providers offer. The more amenities the storage unit provider offers, the more comfort you experience renting the unit. Don't sell yourself short when it's time to choose a storage facility. The amenity that you need is out there if you take the time to find the right company.
Storage Facility Reputation
Every storage unit company has a reputation backing them based on the type of service they've offered to customers over the years. Learning this information is vital to a successful storage unit rental. So make sure to learn more about their reputation first thing. It's fairly simple to learn vital information concerning the storage facility and its reputation before choosing it as your long-term provider. Friends and family offer word-of-mouth information that you won't hear anywhere else. Ask around to learn more about the best and worst companies from the people you trust the most. Use the internet to learn additional information about the company. But choose your sources wisely since not every website is trustworthy. Sites like the Better Business Bureau (BBB) are excellent sources of information about local storage facilities.
Find the Right Long-Term Storage Solution for Your Needs
Long term storage helps simplify life when you lack the space to store important items in your home. It's affordable, there is no credit check required. The unit can be used for as long as necessary. Check out promotions and discounts ahead of rental, since finding offers is simple and dramatically cuts costs of your long-term storage. Whatever has caused you a lack of space is instantly resolved when a storage unit rental is used.
Consider portable storage facilities like Box-n-Go
Box-n-Go offers many features offered by traditional storage places. However, Box-n-Go also offers you the convenience of the portable storage. All you have to do is to call 1-877-269-6467.