RESERVE ONLINE IN MINUTES
RESERVE ONLINE IN MINUTES
Save 50% see how
No Truck Needed see why
No Heavy Lifting we can help load or move
200+ 5-STAR
REVIEWS
A+ BBB
RATING
LOWEST PRICE
GUARANTEE
Box-n-Go Storage & Moving - as Easy as 1-2-3
1
We Deliver
2
We Pick Up
3
We Store or Move
Store on your driveway or inside our secure facility. Load/unload only once. Ground level access.
I want to:
Are you a student?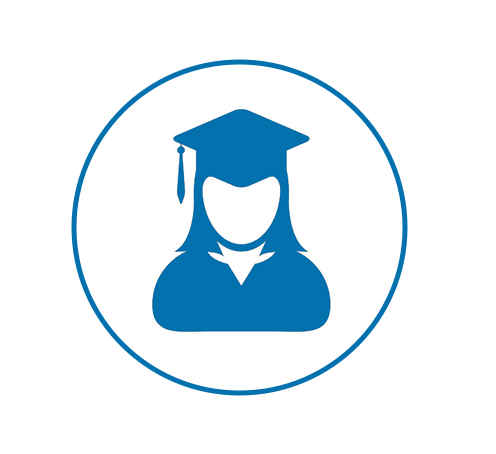 Available Sizes
Box-n-Go - XXL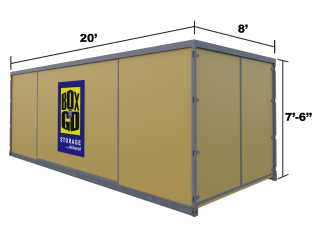 20' Container – all weather.
Perfect for 3-bedroom residence.
5-7 rooms, furniture, appliances, etc.
Learn More
Box-n-Go - XL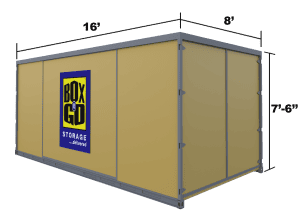 16' Container – all weather.
Perfect for 2-bedroom residence.
3-5 rooms, furniture, appliances, etc.
Learn More
Box-n-Go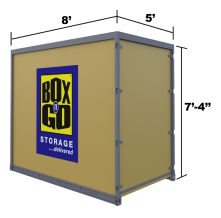 8' Container – all weather.
Modular – works for any need.
Each fits 1-1.5 rooms.
Learn More
I want to:
Are you a student?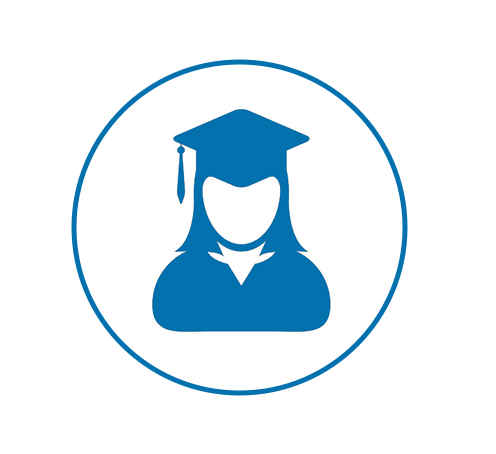 See How Our Services Can Work for You
I want to:
Are you a student?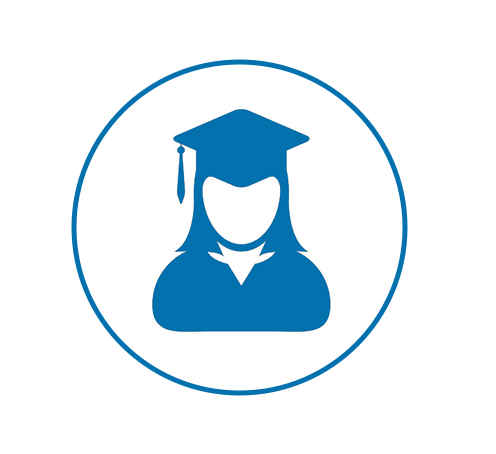 Our Services
Personal & Business Storage
Student Storage
Local & Nationwide Moving
Packing & Loading Help
Moving Boxes & Supplies
Do not see what you are looking for?
What Our Customers Think
I want to:
Are you a student?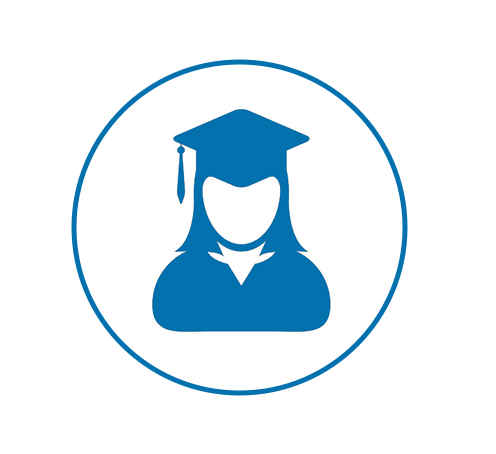 Why Box-n-Go? Here is Our Promise:
We are dedicated to deliver the best solution for almost any storage & moving need, with no gimmicks or hidden costs:
No truck to rent. We deliver storage to you!
Load/Unload only once.
Pay only for space you use.
Secure, climate-friendly facility.
Drive-up access
No Truck to rent…EVER!
Save money and time.
Reduce the risk of accidents and injuries.
No need to pay for gas, insurance & mileage!
Load ONCE Storage Solution!
You only need to load your belongings once!
No need to load and unload it all again into a storage unit.
All containers come with easy ground level access!
Pay Only for the Space You Use!


(if storing at our facility)
No not need to guess on how much space you actually need.
Order an extra 8' x 5' unit. Do not use it – do not pay for it.
Secure, Climate-Friendly Facility!
Highest degree of security and protection.
Our 8' x 5' units are breatheable – no mold or mildew.
No funky smell when your belongings return.
EASY Drive-Up Access!


(if storing at our facility)
Access your units at ground level.
No elevators, ramps, stairs to climb.
Schedule access appointment & drive straight to your units.
I want to:
Are you a student?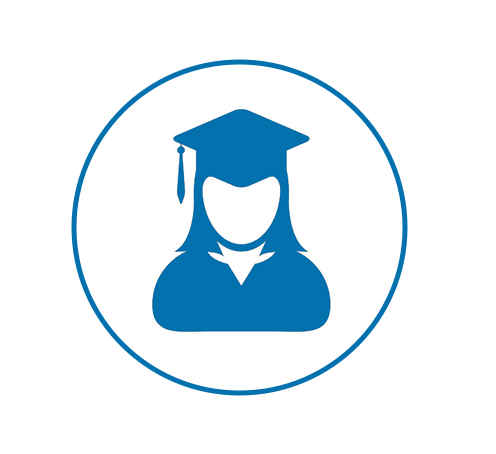 What's the Minimum Amount of Time to Rent a Storage Unit
So, you've got a need for a storage unit but don't need it long-term. Clearly you need a short term storage. What's the shortest time you can rent from a company? Are there storage unit facilities with shorter contracts to accommodate people like you who don't desire to rent for years? Knowing this information in advance saves you time and money by allowing you to narrow your search based on the minimum length of time a specific company's storage unit can be rented.
A Quick and Easy Guide to Short Term Storage Unit Companies and Contracts
Refer to this guide to different storage unit companies and the duration of contracts that they have for their customers. That way, you can make an informed decision concerning which option to go with based on your household's unique needs. If you want extra storage while you transition from one home to the next, it doesn't make sense to sign a lengthy contract. Reading this guide helps you avoid unnecessary costs by finding the company that offers exactly what you need when you need it most.
U-Haul
Among the most appealing things about renting a storage unit from U-Haul is that there is no contract. You can rent a unit for however long you need to without penalty. If you need to rent on a month-by-month basis, you can.
U-Haul facilities can be found throughout the United States, too, making it easy to locate one in your area. The company is established and not one that you'll need to worry about folding and taking your belongings with them as they do. Your possessions are protected despite not being under contract which is a relief.
Public Storage
The company offers month-to-month storage unit options with no deposit required. A unit is free to reserve, too. Making it a wise choice, if there is a Public Storage facility in the area. You won't be out any additional money when renting from this company, which has locations throughout almost all of the 50 states. The company offers various sizes of storage units, too, making it easy to determine which is right for your belongings. Options include self storage, business storage, and vehicle storage. You can decide which is right for you based on price.
Extra Space Storage
You can reserve a storage unit up to 14 days in advance with this company. Extra Space Storage offers free reservations and month-to-month contracts as a way of making things easier on you. Storage units of various sizes are available, too, for business and personal possessions. A handy locator map on the company's website allows you to see if there are storage units available in the area you live or work in. You're able to narrow the search criteria to include climate control units, RV/Boat storage, and drive-up access. You're also able to search for small, medium, and large units in your state.
CubeSmart Self Storage
US residents find this company's month-to-month lease options very appealing. Not only are units climate friendly, they also come with packing supplies inside of them. There is also 24-hour surveillance protecting your belongings from loss and theft. CubeSmart offers a variety of units to choose from, too, making it easy to keep the items from your business or home safe while you're away. You can choose vehicle storage to keep your spare car or RV protected from the elements or military storage for your household items while you're deployed.
Life Storage
Another company that offers flexible short-term unit leases, Life Storage has storage units in various sizes and locations throughout the United States. With a customer service number that has available agents answering phones 24 hours a day, 7 days a week, it's easy to request additional information about the company and its available units. Residents, businesses, and people wanting to store vehicles find the company's options more than adequate. They also appreciate the packing supplies and boxes that are available at most locations. This makes storing possessions much easier. Website alerts and reminders help you remember when your payment is due so that you never forget to pay your month-to-month lease.
Box-n-Go Storage
Box-n-Go offers most appealing array of storage options. You can store on month-to month, no commitment arrangement. Or sign up for a term commitment with a deeply discounted rent. You can store for as little as one day if you want to, although there is a minimum rent payment. If you stay longer than one month, your rent will be prorated upon move out and unused part of it will be refunded. This is a very rare feature, if you compare to most other storage facilities. In addition to self-storage options, Box-n-Go offers many loading and full service storage options, that may be of interest.
Among the most appealing options offered, is a storage unit delivery to your home or business. The unit can stay with you while you are loading, or while you need storage. This eliminates truck rentals and driving. This also simplifies the loading and reduces the handling by 50%.
Independent Short Term Storage Facility Companies
There may be facilities in your area that are locally-owned. The best way to learn their terms and conditions concerning rentals is by calling them or visiting their location in person. That way, you can inquire about contracts, minimum lengths of rentals, and penalties for breaking a contract. Checking the reputation of such facility is key as it helps you avoid any legalities that you'd rather not be bothered with in the future. You'll find information about the business online, by reading reviews left for the company. Also you can accomplish that by asking people you know their thoughts about the storage unit facility. They'll provide you with honest advice about whether a company is worth doing business with or not.
Make sure to read the fine print before signing any contract of any length. That way, you're aware of what the cancellation policies are if the company enforces them. Most like to be notified as far in advance as possible. So they're able to rent the unit out quickly after it has been emptied.
Select a Facility Based on the Short Term Storage Contract That It Offers
Now that you've had time to compare the different storage unit companies in your area, you'll be able to determine which offers the contract that you need. You'll be able to rent for weeks or months with greater ease without getting tied up with a long-term contract. That way, if you move away from the area, you're not paying for a storage unit that you no longer have items in.
It's always best to get any length of contract in writing. That way, you're able to get the protection and service that you deserve at the time you rent the unit. Without any worries. Keeping the document in a safe place for future reference is ideal. Because you may need to refer back to it for clarification.
Give Box-n-Go a Try
Box-n-Go is a local portable storage units provide. We offer both short term storage as well as long term storage deals. You choose what works best for you. Our flexible systems offers a delivery of your short term storage unit to your location. No need to rent a truck. Access is at ground level. Call Box-n-Go at 1-877-269-6461 to learn more.