RESERVE ONLINE IN MINUTES
RESERVE ONLINE IN MINUTES
Save 50% see how
No Truck Needed see why
No Heavy Lifting we can help load or move
200+ 5-STAR
REVIEWS
A+ BBB
RATING
LOWEST PRICE
GUARANTEE
Box-n-Go Storage & Moving - as Easy as 1-2-3
1
We Deliver
2
We Pick Up
3
We Store or Move
Store on your driveway or inside our secure facility. Load/unload only once. Ground level access.
I want to:
Are you a student?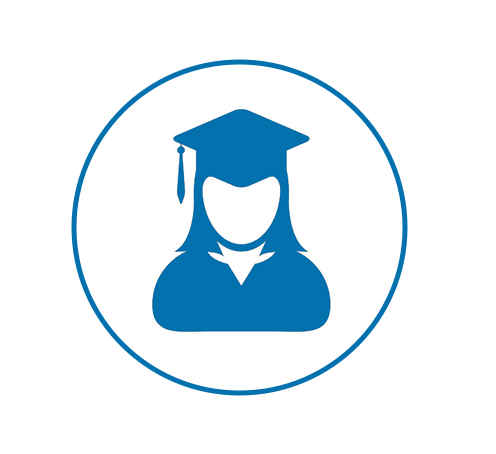 Available Sizes
Box-n-Go - XXL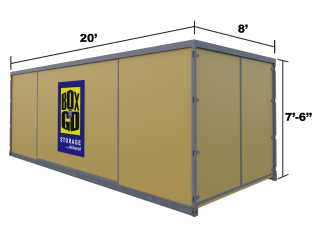 20' Container – all weather.
Perfect for 3-bedroom residence.
5-7 rooms, furniture, appliances, etc.
Learn More
Box-n-Go - XL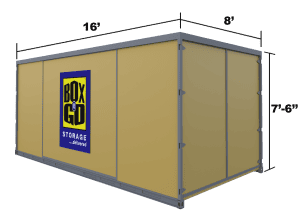 16' Container – all weather.
Perfect for 2-bedroom residence.
3-5 rooms, furniture, appliances, etc.
Learn More
Box-n-Go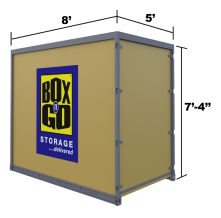 8' Container – all weather.
Modular – works for any need.
Each fits 1-1.5 rooms.
Learn More
I want to:
Are you a student?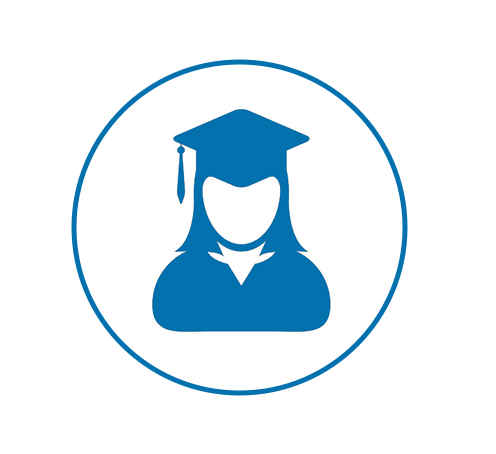 See How Our Services Can Work for You
I want to:
Are you a student?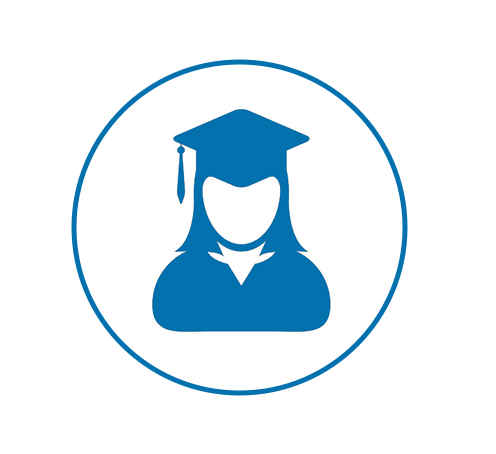 Our Services
Personal & Business Storage
Student Storage
Local & Nationwide Moving
Packing & Loading Help
Moving Boxes & Supplies
Do not see what you are looking for?
What Our Customers Think
I want to:
Are you a student?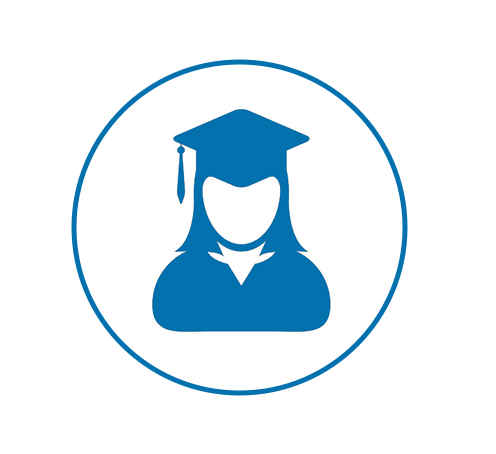 Why Box-n-Go? Here is Our Promise:
We are dedicated to deliver the best solution for almost any storage & moving need, with no gimmicks or hidden costs:
No truck to rent. We deliver storage to you!
Load/Unload only once.
Pay only for space you use.
Secure, climate-friendly facility.
Drive-up access
No Truck to rent…EVER!
Save money and time.
Reduce the risk of accidents and injuries.
No need to pay for gas, insurance & mileage!
Load ONCE Storage Solution!
You only need to load your belongings once!
No need to load and unload it all again into a storage unit.
All containers come with easy ground level access!
Pay Only for the Space You Use!


(if storing at our facility)
No not need to guess on how much space you actually need.
Order an extra 8' x 5' unit. Do not use it – do not pay for it.
Secure, Climate-Friendly Facility!
Highest degree of security and protection.
Our 8' x 5' units are breatheable – no mold or mildew.
No funky smell when your belongings return.
EASY Drive-Up Access!


(if storing at our facility)
Access your units at ground level.
No elevators, ramps, stairs to climb.
Schedule access appointment & drive straight to your units.
I want to:
Are you a student?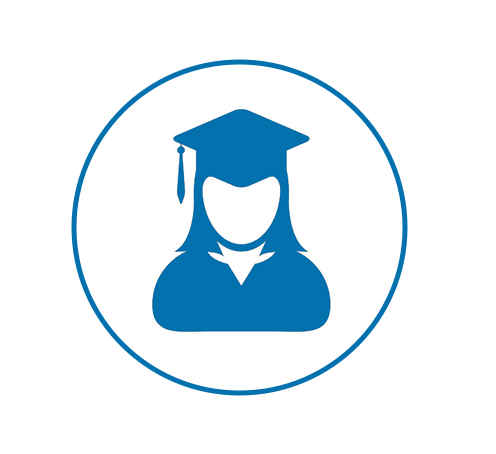 Self Storage Units in Lakewood, CA
Box-n-Go's storage services in Lakewood can help military professionals with their storage needs. Whether it's your sister, brother, cousin, or friend. The brave professionals who serve our nation are performing a noble task. They may be going away for a temporary assignment or are facing deployment. It can be hard to cope for them as well as their families. Do not focuse on the emotional parts of having a loved one in a military, however. You can instead help them prepare for their deployment or temporary assignments with ease. The military professionals move around a lot. It is ideal to help them find storage units. Place where they can store their things. Not all self-storage facilities are alike, however. Box-n-Go offers the most affordable self-storage unit prices in Lakewood. We hope you will come to us when you need easy storage solutions.
Why Are Self-Storage Units in Lakewood, CA Ideal for Military Professionals?
If you are in the armed forces, you know moving is part of the military life. At one point, you may be in Lakewood. Then at another point, you may be somewhere on the coast of Florida. Moving around within a matter of months can make it difficult. You have to transport your items from Lakewood to another location. Because of this, many military professionals choose to rent self-storage units. There are a number of storage facilities in Lakewood and nearby towns. But it's important to find the right one. When you place your items in a Lakewood storage facility, you don't have to worry about lugging your belongings around. In fact, if you need certain items at your new military location, Box-n-Go storage in Lakewood can deliver your items right to your doorstep. A lot of military professionals living in Lakewood also prefer Box-n-Go local storage due to the following reasons:
Their portable storage units can be delivered anywhere
They offer flexible payment plans and limited content protection plans
Free ground-level access at their storage facility makes it easy to retrieve items at any time
Breathable storage units prevent mold and mildew
Safe and secure self-storage in Lakewood equipped with security systems to protects your goods
Call Box-n-Go storage in Lakewood for all your self-storage needs today!
Whether you are on a temporary assignment, facing deployment, or finished with active duty. You can be assured that Box-n-Go can provide you with affordable storage solutions that you can rely on. Call Box-n-Go's self-storage facility today. Discover why many military professionals and civilians choose us over all those other storage locations in Lakewood. The key to getting the most of your storage units in Lakewood is correct planning and preparation:
Packing heavy items into small boxes that will be full, yet are easy to carry.
To find your items easily, number or label your boxes.
Store items you may need frequently at the front. Near the door.
To make the most of your storage space, stack same-size boxes together.
Make a detailed list of the items you are storing and keep it safe for future reference.
Estimate the replacement value of all your items and arrange insurance cover. However, for a reasonable charge, you can often include your goods on existing home insurance.
Use quality packaging materials. Use a professionsal supplier for boxes, tape, and bubble wrap of the best quality. You can buy complete packing supply sets from reputed suppliers too.
Do not over-fill boxes. This is because the bulging boxes will not stack and are likely to topple.
Protect sofas and mattresses with covers.
Use bubble wrap and or tissue paper to protect your fragile items.
Cover your furniture with dust sheets. Protect table and leg chairs with bubble wrap.
One useful option is to use the mobile storage units supplied by
Box-n-Go Storage
. They will deliver mobile units to any address. They add flexibility and convenience. This is jus another reason why Box-n-Go is head and shoulders above the standard self-storage facilities. Follow the tips below to make the most of your storage units.
Packing Tip #1
Use lots of paper to pack dishes and glassware. Beware, however. Do not place newspaper in direct contact with your items. This is because the newsprint ink can transfer. Place a layer of packing paper inside the bottom and top of cartons. Wrap each dish and glass separately and cushion them with crumpled paper. Plates are best stacked on the edge. Since these items are fragile, you can clearly write on the box so you can handle them correctly.
Packing Tip #2
Hang clothes and draperies in specially designed wardrobe boxes. Becasuse of this they will be safe from being torn. Avoid stacking them in one box for a long time. This might harm the clothing or the fabric where they are folded.
Packing Tip #3
Pack lamps and lampshades in individual boxes. They are normally costly to replace. Because of this, use plenty of paper. Also use lots of wrap, and fabric. This will ensure that the lamp and lampshade remain safe from breakage. If they are fragile or antique, make sure that you are writing on a clear label on the box accordingly.
Packing Tip #4
Pad mirrors and paintings with paper. Place them on edge in special mirror packaging packs or large boxes. Mark boxes "FRAGILE". Ensure they are kept away from an area they could be knocked or crushed when packing other items.
How to choose the right Lakewood Storage option
The cost associated with renting a Lakewood storage facility is a key factor when considering a local storage facility. However,  there are other features that can either improve or reduce the benefits of using a storage unit.
Choose a storage facility that is accessible to you. This is very important when checking the storage unit frequently. Need to access your unit after business hours? Find a Lakewood storage facility with easy access. Also, a ground level access is preffered.
Ask about the security measures installed in the facility and in each storage unit.
Lastly, inquire about special services that add convenience to using the facility. Some facilities accept online bill payment. They also can receive deliveries for you. There are also some that include free use of their moving trucks.
One service that covers these features and gives many benefits is the services provided by
Box-n-Go Storage
. We deliver mobile storage units anywhere in Lakewood. Storage containers are ideal. They allow you to place your belongings in the container on your own schedule. You no longer have to drive to a remote facility. The container is delivered to your location. Once collected your unit is delivered to a Box-n-Go Lakewood storage facility.
Using Storage Units When Moving
Many people use storage units when they are moving. Whether the move is due to moving up. Or downsizing, or changing location for work. Whatever the reason for moving, storage helps the moving process go smoother. It would be tempting to take the first storage option you come across. There are an increasing number of storage sites in all towns and cities. However, consider these quick points before you choose Lakewood storage Security is the No 1 factor you need for your hard earned possessions. The storage facility should provide secure onsite storage, as well as video surveillance of the site. Location. Location. And again – location. You want a storage facility that is close to either your current or future home. But make sure it is convenient for you to get to at a reasonable notice. Storage space does matter. When picking a storage unit, you need enough space for all your possessions, but is not so large that you are paying for unused space. Know approximately how many boxes, or rooms worth of items, you plan on placing in your unit.
Reserve your Lakewood, CA Self Storage Unit Today from Box-n-Go Storage
Box-n-Go
provides self-storage units to the following ZIP Codes in Lakewood, CA: 90711, 90712, 90713, 90714, 90715. Find some low-cost Lakewood storage units near you! However, before reserving, do some comparison shopping. Drive by the selected facilities as listed below. Check out their prices and services. Choose only the service that works the best for you:
Lakewood Self Storage – 3969 Paramount Blvd, Lakewood, CA 90712
Public Storage Lakewood CA – 3207 E South St
Extra Space Storage – 15125 Lakewood Blvd
StorQuest Self Storage – 2100 E Market St, Lakewood, CA 90712
In addition, Box-n-Go's convenient and affordable self-storage services are also available in the following neighboring cities:
Artesia, CA
,
Belmont Shore, CA
,
Carson, CA
,
Cerritos, CA
,
Harbor City, CA
,
Hawaiian Gardens, CA
,
Long Beach, CA
,
Signal Hill, CA
, and
Wilmington, CA
. Box-n-Go attracts customers from all over the area. Including Bellflower, Cypress, Fullerton, Irvine, and many other communities across
Los Angeles, CA
,
Orange County, CA
and Southern California. Find out for yourself why Box-n-Go is first and foremost among self-storage facilities. This is why you need to contact us to reserve storage units in Lakewood today! 1-877-269-6461
Self Storage Units in Lakewood
The accumulation of furniture in the house, appliances, and memorabilia takes years. When you move or make repairs you probably do not want them to be lost or damaged when you move or make repairs. So here is a solution – to place your property for a while in a warehouse. Or do you need storage for other reasons? The most frightening thing is the organization of the process of renting a car, finding assistants for loading and unloading, delivery to the place and then back to the house … We suggest reducing the stress level and choosing a more modern service for renting self-storage mobile units.
Box-n-Go — choice of the public in California
All the difficulties of organizing the movement and storage of your important things completely disappear with our modern service. Collaboration is as simple as 1-2-3. Self-units are delivered almost to your doorstep in Lakewood by employees. The filling of the container is quick and comfortable with loading from ground level. We will also provide instructions for the proper packaging of items. When complete, the mobile device can be left on your territory or sent to a guarded facility – Lakewood, CA storage.
Cheap solution close to your home
Renting portable containers will provide the necessary space. The Box-n-Go is 5′ x 8′ in size and will allow you to accommodate all your belongings from one or one and a half rooms. Of course, you can always order a few additional units because you will only have to pay for those that you will fill. Apply online or call us at 1-877-269-6461 right now for more details.