RESERVE ONLINE IN MINUTES
RESERVE ONLINE IN MINUTES
Save 50% see how
No Truck Needed see why
No Heavy Lifting we can help load or move
200+ 5-STAR
REVIEWS
A+ BBB
RATING
LOWEST PRICE
GUARANTEE
Box-n-Go Storage & Moving - as Easy as 1-2-3
1
We Deliver
2
We Pick Up
3
We Store or Move
Store on your driveway or inside our secure facility. Load/unload only once. Ground level access.
I want to:
Are you a student?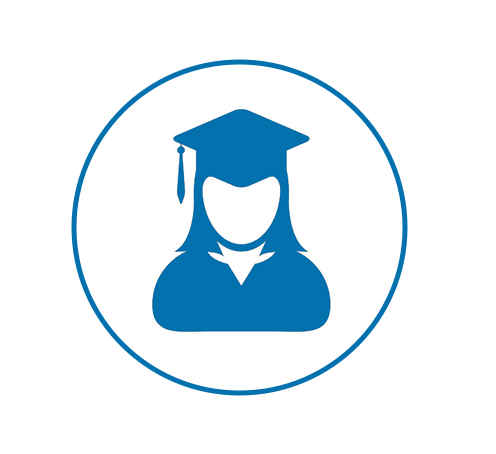 Available Sizes
Box-n-Go - XXL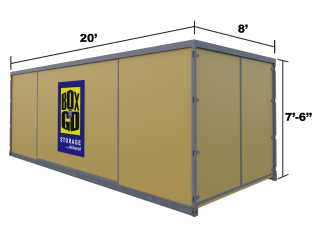 20' Container – all weather.
Perfect for 3-bedroom residence.
5-7 rooms, furniture, appliances, etc.
Learn More
Box-n-Go - XL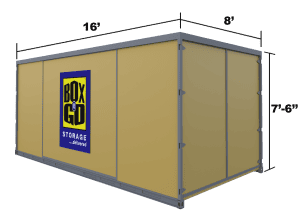 16' Container – all weather.
Perfect for 2-bedroom residence.
3-5 rooms, furniture, appliances, etc.
Learn More
Box-n-Go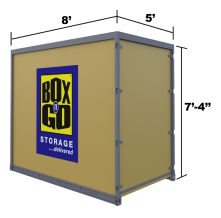 8' Container – all weather.
Modular – works for any need.
Each fits 1-1.5 rooms.
Learn More
I want to:
Are you a student?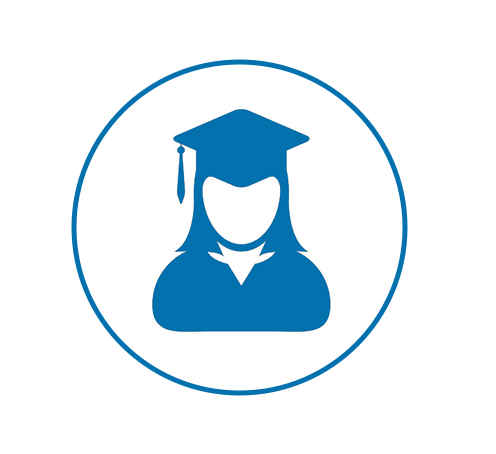 See How Our Services Can Work for You
I want to:
Are you a student?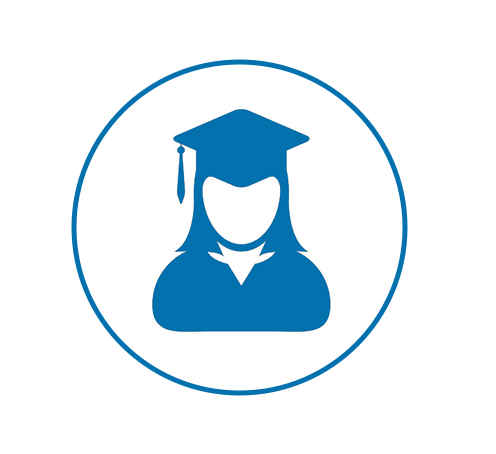 Our Services
Personal & Business Storage
Student Storage
Local & Nationwide Moving
Packing & Loading Help
Moving Boxes & Supplies
Do not see what you are looking for?
What Our Customers Think
I want to:
Are you a student?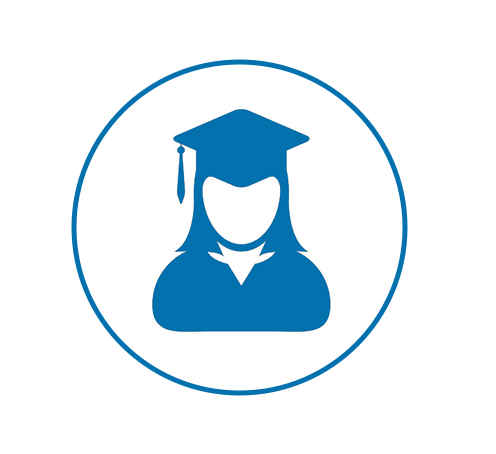 Why Box-n-Go? Here is Our Promise:
We are dedicated to deliver the best solution for almost any storage & moving need, with no gimmicks or hidden costs:
No truck to rent. We deliver storage to you!
Load/Unload only once.
Pay only for space you use.
Secure, climate-friendly facility.
Drive-up access
No Truck to rent…EVER!
Save money and time.
Reduce the risk of accidents and injuries.
No need to pay for gas, insurance & mileage!
Load ONCE Storage Solution!
You only need to load your belongings once!
No need to load and unload it all again into a storage unit.
All containers come with easy ground level access!
Pay Only for the Space You Use!


(if storing at our facility)
No not need to guess on how much space you actually need.
Order an extra 8' x 5' unit. Do not use it – do not pay for it.
Secure, Climate-Friendly Facility!
Highest degree of security and protection.
Our 8' x 5' units are breatheable – no mold or mildew.
No funky smell when your belongings return.
EASY Drive-Up Access!


(if storing at our facility)
Access your units at ground level.
No elevators, ramps, stairs to climb.
Schedule access appointment & drive straight to your units.
I want to:
Are you a student?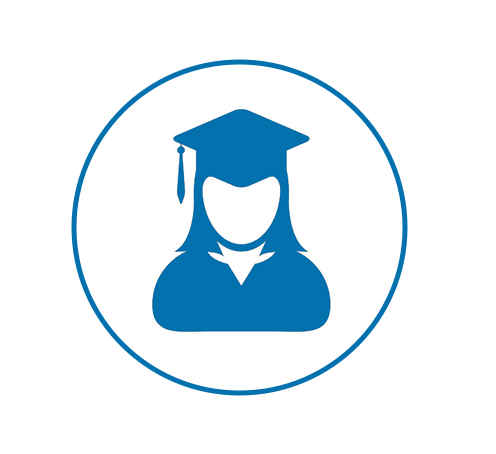 If you are a college student moving to Northridge, the first thing you should do is look for self storage Northridge CA.  However, before we tell you about Northridge storage units, there are so many other things Northridge has to offer. Northridge, California is known for a lot of things from deli meat franchises to being home to pro athletes. However, it goes without saying that the California State University, Northridge campus is what it is best known for. If you are set to start here or would like to go to CSUN for college in future then you are in for a treat. Below is a simple guideline that should help prepare you for life in the gem of the San Fernando Valley.
What should you expect to see in Northridge before you search for Self Storage Northridge CA?
First things first, you need to understand what you have to look forward to as a student here. In a nutshell, there is something for everyone. That way, whether you are an outdoor junkie or a history enthusiast, you have somewhere to go to class. Below is a list of some of the most exciting things Northridge has to offer college students.
Shopping at the Northridge Mall?
This is one of those Northridge CA spots that have something for everyone. For the fashion buff, there are countless trendy stores to explore.  The gamers will enjoy plent of stores to cater to all their gaming needs.  Athletes, there are sports shops all over the place with everything you need. In short, this is one place you can go to hang out and also stock up.
Sports at the rec center and parks
For the outdoor lovers and the athletically inclined college student, Northridge has a lot in store. The Northridge Recreational Center is one place you have to visit. They have everything from pools to indoor sports fields and courts. For a bit more fresh air and sunlight, you have the park to look forward to.
Clubs and party spots for fun nights out
In addition to the casual and chill vibe, Northridge happens to have one awesome night scene. This is great for those days you just want to let loose and have some fun with your friends.
There is so much to do in Northridge you may forget to search for storage units Northridge CA!
Horsing around at the Marwyck Ranch
This ranch help put Northridge on the map as one of the country's must-visit spots. If you love horses then you will probably spend a lot of time here when you are not in class. You can sign up for riding classes, watch races or even participate in the annual horse fairs.
CSUN botanical garden and planetarium
These are great for students interested in science. These campus facilities facilitate both education and entertainment.
Restaurant hopping
With the many different restaurants, cafes, and eateries in the area, you will never run out of new things to try. So if you are a foodie you are in for an awesome 4 years of your life.
Searching for Northridge self storage space 91325 will benefit you if you are in college!
As a student, it goes without saying that investing in storage units near Northridge CA will make your life a lot easier. Imagine having to fit all your school and extra-curricular stuff in one tiny apartment that you share with a roommate. It will likely be a nightmare. On the other hand, there are those students who prefer to move out every summer. In this case, the last thing you want is to have to move your stuff back and forth all the time. Whatever your situation, it goes without saying that a cheap storage units in Northridge CA would be rather great help. They are affordable, while super convenient and will allow you to store all your stuff safely. Below are some of the things you might need help storing:
Old textbooks and handwritten notes.
Class project materials
Extra-curricular gear including sports equipment.
Old clothes.
Stationary, furniture and house accessories while moving out for summer.
Any other items you want to be stored.
Help build Your Fashion Business
Are you wondering how searching for cheap storage Northridge CA or Storage Units in Northridge CA or cheap storage units near 91325 can help you build your fashion business? California is without a doubt a global hub as far as fashion is concerned. Northridge, in particular, is a great place to start a career in the industry. If you are planning on starting a business with Northridge as your ground zero, there is a lot you need to know. This includes everything from understanding the market to logistics, like cheap storage units in Northridge CA, to help grow and sustain your business. Hence below is a brief guide with tips you can never go wrong with. Whether you are an up and coming designer or a business owner with a great eye for fashion and style, you will be able to make it.
Before you start searching for Storage Units in Northridge CA, there are some things you must do.
In  Northridge, you have the advantage of market versatility on your side in terms of fashion-related businesses. This means that whatever it is you want to sell there is bound to be someone who will be interested. However, proper planning is key if you wish to make the most out of your investment. Below are 3 simple tips that should help you get started off on the right foot.
This goes without saying but is one of the most poorly understood and implemented principles in business startups. With fashion businesses in Northridge, California, planning is truly the only way to ensure success. This will help you figure out everything from finance and stocking to things like budget and expenses. Make sure you include finding cheap storage Northridge CA as part of your plan.
As with any other business, it is important for you to find your niche before you find the perfect storage facility 91325. Northridge is a multicultural part of California. This is great news for a fashion business, as it means a more versatile market. Therefore, you will have market whether you are selling hand-made ponchos or high-end couture fresh off the runway. And don't forget you can store your merchandise in cheap storage units in Northridge CA.
Finally, you need to implement your plans. It will not be easy. If you have consistent diligence and patience, your business should pick up just fine.
Did you know searching for Storage facility 91324 or storage companies in 91325 can help you with your business?
You may be wondering what does searching for cheapest storage 91324 , storage companies 91325, or storage units near me 91325  have to do with opening a business? The Northridge, California foodie scene is without a doubt exciting for people interested in the business. With such a versatile market, there is no denying the promise that such an investment holds. All you need to do is to find your niche, come up with a great plan and implement it. However, you will need more than these age-old business principles in order to make it in Northridge. Whether you want to open a restaurant or set up a food truck business, most likely, you will have to search for Storage facility 91235, self storage 91325, or cheap storage unit 91325.
How searching for cheap storage companies in 91235, storage companies in 91325 or storage units near me 91325 can help you!
Competition is stiff. The Northridge food industry might be lucrative but it is also very competitive. You will be competing with everyone from major brands like Brent's Deli to smaller more established businesses including cafes and foreign cuisine restaurants. Therefore, it's very important to ensure that you come up with a great business plan to put you ahead of the competition. This may mean that you will have to find a new and untapped niche in the market. It could be that you will have to use better and more effective marketing methods. Whatever the case, you cannot afford to slack when starting a food business in Northridge.  Make sure your business plan includes a search for storage area 91325 or cheap storage units 91325.
Northridge residents are receptive to new businesses and storage companies in 91325
Despite there being so much competition, Northridge offers the benefit of a receptive market. The area is multicultural which means that you have a lot more options in terms of what you can offer. The fact that it is a college town with multiple students who commute daily means that if you play your cards right you will never run out of customers. Searching for Storage facility 91235 will help get you on the right track.
Searching for storage units near me 91324 and storage for rent 91324  will save you a lot
One thing no one will ever tell you when starting a food business is that storage is everything. Believe it or not, that restaurant freezer and pantry will not always be enough. Using the supplier's storage facilities will also end up costing you a lot more. It goes without saying that it is a much better idea to invest in storage units near 91234. Searching for  Storage Facility 91325 may offer more rewards than you ever imagined.  When you search for storage units 91234,  you get to order as many supplies as you want to and store them! Searching for storage near Nortridge will save you a lot of money and time in the long run.
Below are a few of the things you may choose to store in your unit when you search for self storage in Nortridge CA as a business owner in the food industry.
Non-perishables including cereals and dry grains.
Perishables including vegetables and fruit under the right conditions.
Extra spice and condiment stock in your storage area.
Cutlery and other restaurant utensils.
Extra furniture in your self storage 91324
Wine and other bottled drinks.
Whatever other extra supplies your restaurant requires.
Discover how searching for cheap storage units 91325 and self storage 91325 can help you grow your business!
Setting up a business in Northridge, California should not be too hard with the right business plan. The 3 key bits of information above will come in particularly handy ensuring that you get started off on the right foot. Storage, in particular,r is important and plays a major role in determining just how successful your venture will be. With all its benefits discussed above, you should seriously consider searching for self storage 91235. Cheap self storage near 91324 are the perfect combination of security and sufficiency in terms of space. The offers are also pretty decent for what you get to enjoy.  Follow us on social media and see what some of our happy clients have to say about our storage units after they look for cheap storage 91324 and find us!
Compare us to Competetion
Compare us to some of the best self storage facilities in Northridge. Choose the bests ervice for your needs:
Public Storage Northridge – 9000 Corbin Ave, Northridge, CA 91324
Extra Space Storage Northridge – 18500 Eddy St, Northridge, CA 91324
Golden Storage Northridge – 18832 Rayen St, Los Angeles, CA 91324
Socal Self Storage Northridge – 9000 Corbin Ave, Northridge, CA 91324
U-Haul Moving and Storage Northridge – 18160 Parthenia St, Northridge, CA 91325
Golden State Self Storage Northridge – 18832 Rayen St, Los Angeles, CA 91324
Extra Storage 91325 – 18500 Eddy St, Northridge, CA 91324
Our Storage is Great for Students
Our Northridge storage offers are great for students with the storage units safe and spacious enough to fit your stuff. So if you are about to make your debit as a CSUN student that you should consider reaching out for more information.  See what some of our happy clients have to say about our storage facilities in Northridge and the surrounding areas. Box-n-Go provides self-storage units to the following zip codes in Northridge, CA: 91325, 91324, 91326, 91343, 91330, 91335, 91328, 91327, 91329, 91406. Find a Northridge portable storage near me 91325!
Box-n-Go
portable storage units and other storage services are readily available in the nearby cities and communities of 
Woodland Hills, CA
, 
Encino, CA
, 
Granada Hills, CA
,
Lake Balboa, CA
,
Tarzana, CA,
Reseda, CA
, 
Warner Center, CA
, 
Canoga Park, CA
, 
Porter Ranch, CA
and many other areas of
Los Angeles, CA
and
Orange County, CA
.
Self Storage Units in Northridge
Moving to a new location in Northridge or needing to temporarily store items away from home due to refurbishment, an upcoming sale or storage of seasonal decorations requires finding the best solution. Finding a warehouse, and even nearby, can take a lot of time. Businesses also need to place goods because Northridge is a beautiful city in this regard. The list of reasons why you may need your own "personal warehouse" is endless.
Organizing self-storage in Northridge, CA, is easy!
Box-n-Go is a company near you. Containers for self-storage are delivered directly to your address for loading. After loading, we can leave the boxes on our territory, or we will take them away for storage in our modern warehouse. What can be stored in our portable storage units? Almost everything. It can be seasonal decorations, clothes, furniture, household appliances, large business equipment, and much more.
Arranging storage in Northridge with us is affordable and easy. There are special offers with great discounts and the possibility of ordering an additional box (boxes) if you do not understand whether one will be enough. As a result, you will only pay for the ones you use.
Self-storage with Box-n-Go will be available to you for as long as you need, and this is a warehouse close to home. Later, we will be able to deliver the container with your things to where you need it. We work throughout Southern California and the outskirts. Contact us, and we will select a service for your needs.