RESERVE ONLINE IN MINUTES
RESERVE ONLINE IN MINUTES
Save 50% see how
No Truck Needed see why
No Heavy Lifting we can help load or move
200+ 5-STAR
REVIEWS
A+ BBB
RATING
LOWEST PRICE
GUARANTEE
Box-n-Go Storage & Moving - as Easy as 1-2-3
1
We Deliver
2
We Pick Up
3
We Store or Move
Store on your driveway or inside our secure facility. Load/unload only once. Ground level access.
I want to:
Are you a student?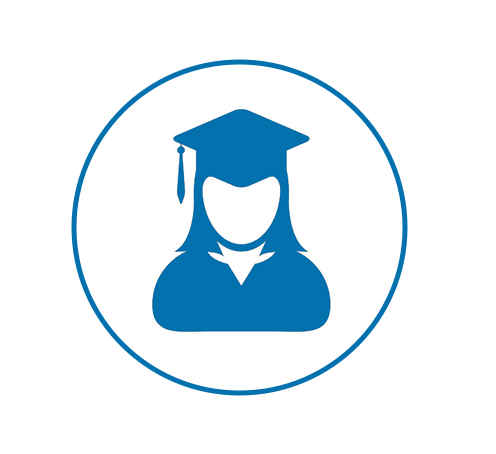 Available Sizes
Box-n-Go - XXL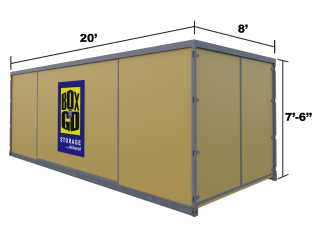 20' Container – all weather.
Perfect for 3-bedroom residence.
5-7 rooms, furniture, appliances, etc.
Learn More
Box-n-Go - XL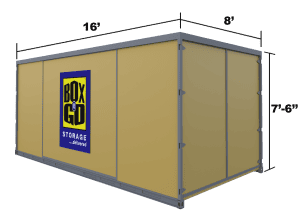 16' Container – all weather.
Perfect for 2-bedroom residence.
3-5 rooms, furniture, appliances, etc.
Learn More
Box-n-Go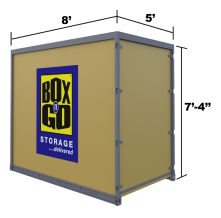 8' Container – all weather.
Modular – works for any need.
Each fits 1-1.5 rooms.
Learn More
I want to:
Are you a student?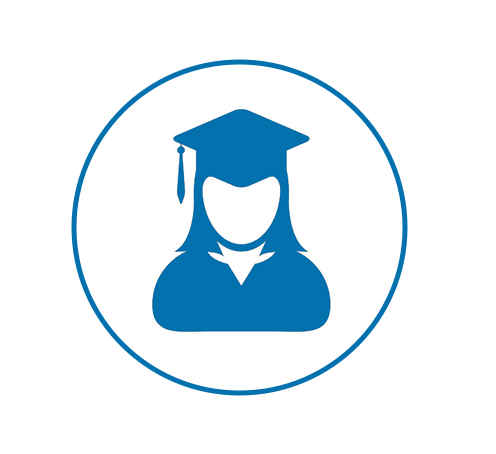 See How Our Services Can Work for You
I want to:
Are you a student?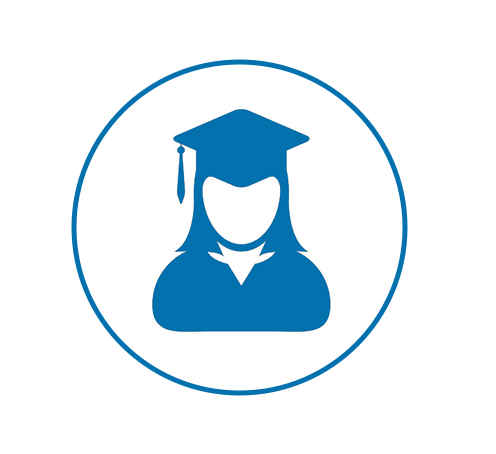 Our Services
Personal & Business Storage
Student Storage
Local & Nationwide Moving
Packing & Loading Help
Moving Boxes & Supplies
Do not see what you are looking for?
What Our Customers Think
I want to:
Are you a student?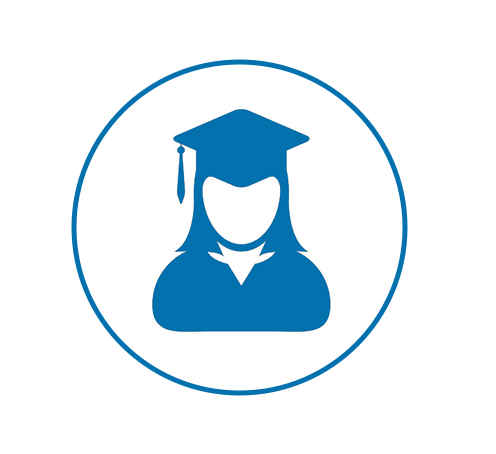 Why Box-n-Go? Here is Our Promise:
We are dedicated to deliver the best solution for almost any storage & moving need, with no gimmicks or hidden costs:
No truck to rent. We deliver storage to you!
Load/Unload only once.
Pay only for space you use.
Secure, climate-friendly facility.
Drive-up access
No Truck to rent…EVER!
Save money and time.
Reduce the risk of accidents and injuries.
No need to pay for gas, insurance & mileage!
Load ONCE Storage Solution!
You only need to load your belongings once!
No need to load and unload it all again into a storage unit.
All containers come with easy ground level access!
Pay Only for the Space You Use!


(if storing at our facility)
No not need to guess on how much space you actually need.
Order an extra 8' x 5' unit. Do not use it – do not pay for it.
Secure, Climate-Friendly Facility!
Highest degree of security and protection.
Our 8' x 5' units are breatheable – no mold or mildew.
No funky smell when your belongings return.
EASY Drive-Up Access!


(if storing at our facility)
Access your units at ground level.
No elevators, ramps, stairs to climb.
Schedule access appointment & drive straight to your units.
I want to:
Are you a student?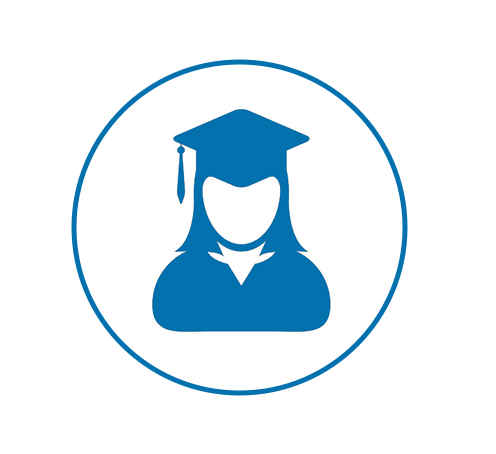 Convenient Storage Units Near Me with Box-n-Go
If you're saying to yourself: "I need cheap self storage units near me" you have to start searching the internet. Hopefully you will find Box-n-Go storage unit company in your city. We provide storage units that are secure. We can help you with moving your belongings with our units. Or, you can simply use a unit to store items at your home or business as a rental. So, when you say, "I need cheap storage units near me" Box-n-Go provides the definitive answer. Are you seeking an affordable and flexible storage solution? People often search for "cheap storage near me" in the hopes of finding the ideal storage solution at a low monthly cost. When it comes to storage units, you need options that offer the ultimate in security, and convenience. With your assets stored out of sight, you also need to be confident that they are safe. Box-n-Go storage solutions offer protection from damage and access to your items whenever you need. It is what everyone says when they are seeking a storage solution: "I need to find storage pods near me." In theory, it is a reasonable request. If you are keeping some items safe in a storage space, you would prefer easy access to those items. But let us look deeper at the issue.
Reasons for Using Cheap Storage Unit Spaces
There are countless reasons why the public storage near me is needed. Perhaps you are going home for the summer from college but want to leave some of your items behind. You could be moving for work, getting divorced, downsizing, going through a home remodel or clearing up space in the house for guests. Each of these reasons will lead you to the search for cheap storage near me prices. The issue is that many of the outdoor storage solutions are nowhere near what you would expect. You assume that a low monthly cost gives you a convenient solution, but it will not. While there may be other self storage solutions available to residential and commercial customers, not all are created equal. It is critical that you choose a solution that meets your individual storage needs, in addition to giving you total peace of mind. Fortunately, there are moving and storage units designed to ease the headaches involved with self-storage. Whether relocating or requiring storage, choose to have your things collected or stored in a temporary storage facility. The choice is yours. Our storage units are top-quality, and our services are top-notch, yet our prices are affordable and fair. Why go with the cheaper services that don't provide our level of quality when our prices are competitive and fair? Our company is the low-cost but professional-quality outfit that you're looking for to rent a storage unit near me cheap.
Climate Controlled Storage Places Near Me
Needing to find self storage is something we have all experienced. Maybe you are downsizing your home, having your in-laws stay for a few months, having another kid, or going through a college-related move. You need a space for your items that are not must-haves. That is why you go online and search for "storage places near me." But is that what you end up needing? A large storage space near me? Most people's experience begs to differ. The average consumer who searches forthe cheapest storage near me space, will barely visit their items. They will visit the storage space two times – to drop off their items and to pick them up. It makes complete sense. If you are using storage for extra items, you probably do not use them very often.
What Features Matter the Most?
Instead of obsessing over storage facility locations, consumers must think about what truly makes a difference for storage and moving. The biggest issue that we take for granted is the convenience of putting items in storage. Any traditional storage solution will make you travel to the facility to pack up your items. It is so frustrating to go through that experience. Renting a truck, loading and unloading all those items and then giving back the truck within the same day. Talk about tiring! That is why the alternative offered by mobile storage companies is so much better.
Finding Value in self storage
The key to getting the best storage is to find value. When you find value, you are so happy with the amount of money you are paying. Sometimes a storage solution costing $40 a month is a better value than one where you pay $30 a month. Why? Because the former gives you so many more features. Let us take the example of mobile storage companies. You may not think of these when you search for cheap storage. However, it is where the value lies. Mobile storage companies are becoming a lot more common. The likes of Box-n-Go have a nationwide service, which is even more convenient. But what do you get with mobile storage?
Storage units near me
Box-n-Go is your go-to storage solution when you need cheap storage units near me cheap and good quality. Our units are secure and convenient, protecting your belongings from damage and allowing you access to your belongings any time while they are stored in our units. You can use our units if you are moving or simply if you need storage that is conveniently located near your home. When you pack your own belongings into your personal storage unit, you save on the cost of having professional movers do the packing. The same is true of unloading at your destination. You probably don't own a moving truck, so we'll take care of that step and get your storage unit full of your belongings to your new home, and you can unload there and save.
Storage Units You Only Load and Unload Once
Portable storage units offer a convenient self-storage solution without the hassle often associated with traditional storage facilities. When delivered to your home or business premises, parking the container at the curb provides loading ease. Use any practical and permissible location to complete loading at your own convenience. Once ready, your storage container will be collected and taken to its final destination for unloading. You also have the option of a storage facility until primed for delivery. These robust portable storage units allow you to load and unload once and give you peace of mind. This process furthermore assures you that your belongings are safe and secure at all times.
Storage Places Near me Cheap – Facilities You Get
Do you catch asking yourself a question: "which extra storage space near me I should use and why"?  Are you someone who is moving soon or who has too many items in the home? What are the storage space near me prices? Then you should consider self storage near you because these facilities have rooms of every size. You can declutter your home in a matter of days. Most self storage facilities offer decent monthly rates. The storage units are usually climate friendly so that your items are kept safe. Before you rent from a self storage facility, it's important to make a list of the items you have in each room. Then decide which of those you will put in a storage facility. Security will not be an issue when you use storage places near me. Most facilities have surveillance cameras or closed-circuit televisions that monitor all activities on the premises. When you get service from Box-n-Go self storage, you will even get the supplies you need for packing and moving. This is helpful for families who realized that they didn't buy enough packing supplies. The staff can give you boxes of a variety of sizes for your needs. They also offer markers, tape and strings. Some may wonder if they will only have access to their items during business hours but this isn't true. Most self storage facilities let you come in the building even at night, the morning hours before the business opens, or on weekends and holidays. This gives you immediate access to small storage space near me at anytime.
Cheap storage units near me to make a long-distance move
When you have a long-distance move in the works, Box-n-Go is your cheap and local answer. We provide delivery of your storage unit. Then we give you the time you need to load and organize your belongings in our units. And then we help you move your belongings to your new far-away home. "Cheap storage units near me with the help of moving them"? The answer is yes. Our company can provide you cheap storage units and also put in the hard work of moving your units to your new home.
Who searches for storage units near me?
From busy professionals to busy parents, and busy students, there is a wide variety of people who search for storage companies in their locations. However, some individuals use storage containers to store some of their favorite things. If you fall into any of the categories listed below, we highly recommended you explore renting a storage container.
Cheap Storage units for businesses
When you are looking for storage solutions for your business, you are likely looking for storage units near me cheap. Our units are secure, easy to use, and can be stored near your business for as long as you need them. We'll deliver them and pick them up when you no longer have the need for them. Our quality services provide you the storage solution you need without breaking the bank. Why go with less expensive but lower quality services from another company when Box-n-Go's services are top-notch yet affordable?
Staging the Perfect Home for a Quick Sale
Moving home is one of life's most stressful times, but it doesn't have to be. If you can steer your home towards a quick sale, you could be settling into your new house in no time. All that without the usual headaches experienced by other homeowners. A smart deal comes down to staging your home and making it irresistible to prospective buyers. That means clearing out the clutter, rearranging furniture and presenting your home in the best way possible. Our temporary storage solutions offer you much-needed space and storage you need right outside your door. Once loaded, have Box-n-Go deliver the containers to your new home or store your things in a storage facility.
Homeowners
If you live in SoCal, you may be aware of how many people own their homes. However, you may not be aware that many of those homeowners search for cheap storage near me and use storage solutions when they are de-cluttering their space, remodeling their home, or going on an extended vacation.
Collectors and hobbyists
It's no secret that collectors are enthusiasts in their own right.  Whether its stamps, coins, rocks or something else, collectors love to collect. However, they want to preserve their collection and keep it safe from damage, theft of debris. This is why many avid collectors keep their most valuable collections in storage.  When these art enthusiasts need to store their works for art or excess supplies, they perform a search for "storage units near me".
Storage Units for Life transition individuals
There are many things that can happen beyond your control; death, divorce, unemployment, illness, natural disasters. It's unfortunate that these events occur, however, they do. When most people go through a major life event, they usually start thinking about their future and the next steps. Most people who are going to life transitions and have to relocate or move out of the place they call home, search for cheap storages for rent near me.
Military professionals
If there is one group of people who need self storage, it would have to be military professionals. Military professionals are constantly getting deployed and given assignments across the Country and sometimes even out of the Country!  It can be a challenge transporting clothes and valuables to every single destination. This is why many military professionals search for and select a storage center near their home to store their favorite things.
Search for cheapest storage online and choose Box-n-Go today!
Simply put, it doesn't matter what type of individual you are.  All that matters is that you have flexible and affordable storage options at your disposal. Whether you need short term or long term storage needs, you can rely on
Box-n-Go
to provide you with the storage solutions you need. Call Box-n-Go at 1-
877-269-6461
and
reserve
your storage space now!
Call us today to get your storage units near me cheap solution
Our expertise and quality self storage near me solutions are the answer you need for your moving, storage or reorganizing endeavors. With the security, quality, and professional assistance we provide to get your unit right where it can serve you best. You'll be fully prepared to go ahead with your storage or moving plans. Box-n-Go is your place for storage innovation and quality service. Article tags: storage units near me cost, storage unit near me cheap prices, storages near me for cheap, storages near me prices, storage unit near me climate friendly.