RESERVE ONLINE IN MINUTES
RESERVE ONLINE IN MINUTES
Save 50% see how
No Truck Needed see why
No Heavy Lifting we can help load or move
200+ 5-STAR
REVIEWS
A+ BBB
RATING
LOWEST PRICE
GUARANTEE
Box-n-Go Storage & Moving - as Easy as 1-2-3
1
We Deliver
2
We Pick Up
3
We Store or Move
Store on your driveway or inside our secure facility. Load/unload only once. Ground level access.
I want to:
Are you a student?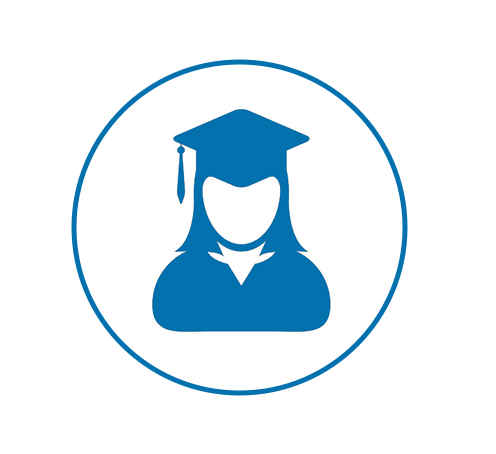 Available Sizes
Box-n-Go - XXL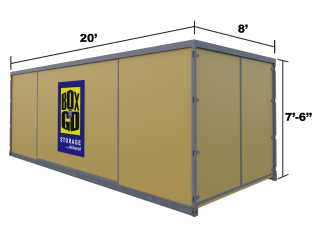 20' Container – all weather.
Perfect for 3-bedroom residence.
5-7 rooms, furniture, appliances, etc.
Learn More
Box-n-Go - XL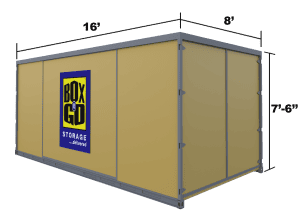 16' Container – all weather.
Perfect for 2-bedroom residence.
3-5 rooms, furniture, appliances, etc.
Learn More
Box-n-Go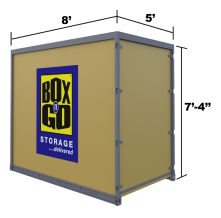 8' Container – all weather.
Modular – works for any need.
Each fits 1-1.5 rooms.
Learn More
I want to:
Are you a student?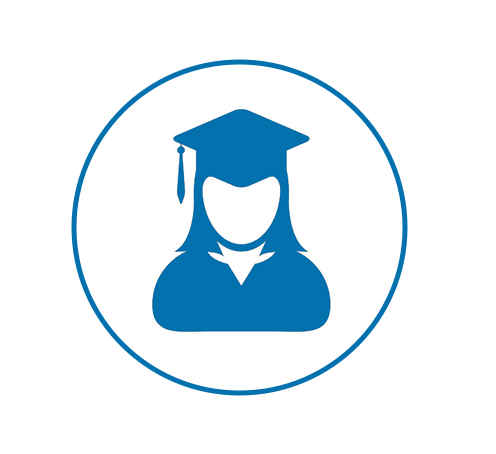 See How Our Services Can Work for You
Call or order online in minutes
We deliver storage to you
Pack at home, at your convinience
Store on your property or at indoor facility
Move locally or nationwide
I want to:
Are you a student?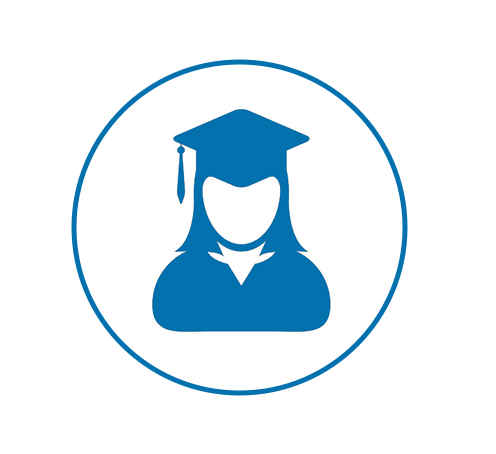 Our Services
Personal & Business Storage
Student Storage
Local & Nationwide Moving
Packing & Loading Help
Moving Boxes & Supplies
Do not see what you are looking for?
What Our Customers Think
I want to:
Are you a student?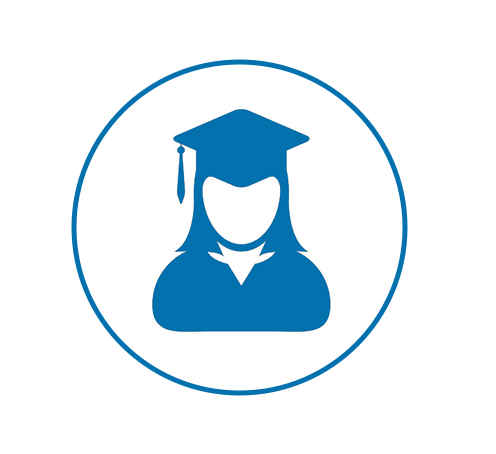 Why Box-n-Go? Here is Our Promise:
We are dedicated to deliver the best solution for almost any storage & moving need, with no gimmicks or hidden costs:
No truck to rent. We deliver storage to you!
Load/Unload only once.
Pay only for space you use.
Secure, climate-friendly facility.
Drive-up access
No Truck to rent…EVER!
Save money and time.
Reduce the risk of accidents and injuries.
No need to pay for gas, insurance & mileage!
Load ONCE Storage Solution!
You only need to load your belongings once!
No need to load and unload it all again into a storage unit.
All containers come with easy ground level access!
Pay Only for the Space You Use!


(if storing at our facility)
No not need to guess on how much space you actually need.
Order an extra 8' x 5' unit. Do not use it – do not pay for it.
Secure, Climate-Friendly Facility!
Highest degree of security and protection.
Our 8' x 5' units are breatheable – no mold or mildew.
No funky smell when your belongings return.
EASY Drive-Up Access!


(if storing at our facility)
Access your units at ground level.
No elevators, ramps, stairs to climb.
Schedule access appointment & drive straight to your units.
I want to:
Are you a student?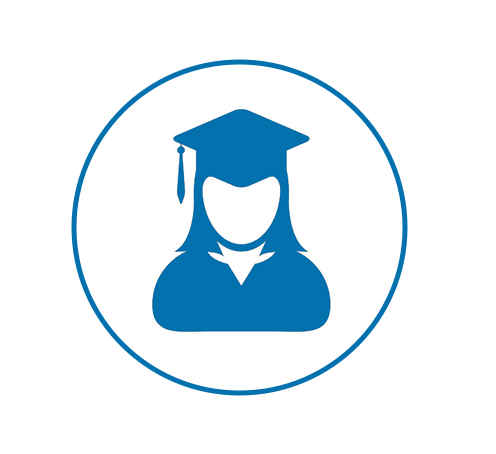 Self Storage Units Near Westlake, CA
When it comes to Westlake self storage there are many traditional storage sites within about an hour's drive.  These old fashioned storage warehouses with their drive in lockers are an outdated approach when you consider mobile storage units conveniently delivered to your location. Follow the guidelines below to ensure you pack your mobile storage correctly.  After all you have a lot invested in your possessions financially and emotionally so it's important they are packed carefully for safe keeping. Tip #1 Place items you'll need often at the front of the unit. Tip #2 When you pack your mobile unit, create a center aisle for easy access to items at the rear. Tip #3 Do not use plastic to wrap upholstered furniture, use old linens or curtains so the items can breathe Tip #4 If you're storing tables and other furniture, remove legs and store tabletops and sofas on end, to save space. Tip #5 Old photographs tend to curl over time. To keep them flat, place them between two pieces of cardboard and tape them together. Tip #6 Drain gasoline and oil from lawn mowers and other items with small engines.
Box-n-Go Storage
will then collect the mobile units when you have them packed and transport them to a secure storage facility. Westlake storage without any tiresome commute to a remote site is time saving and convenient.
Storage Westlake:  Helping you make the most out of your packing and Westlake storage day!
When it comes to moving and placing your items in storage Westlake, it's important to be prepared.  While many storage companies in Westlake do their part to protect your items, you can take some preventive measures to ensure your items in storage  are safe and secure at all times. If you want to make sure your items are safe in Westlake storage  it starts with you.  The first step is choosing the right packing materials.  Many people think that cardboard boxes are all they need for storage  and packing items.  However, packing requires much more than cardboard boxes and duct tape.  To ensure that your items are safe during the packing process, here are some packing supplies you can may need before placing your items in Westlake Storage:
Cardboard Boxes
Measuring Tape
Packing Tape
Scissors/Box cutters
Bubble Wrap
Wardrobe box
Plastic storage containers/ bags
Storage  Bins
Label  Maker/Labels
Magic Markers/ Pens
Peanuts/Foam markers
Inflatable bags to create more space
Planning a long vacation or working away from your normal home for an extended period can be quite stressful.  What many people are finding that a major worry is what to do with their belongings while they are away.  Moving out of a rented home or renting out your home is often part of the process but there is an affordable and easy way to store possessions while you are away using self storage. For residents of Westlake, Westlake storage solutions offered by
Box-n-Go Storage
are an innovative and efficient solution. With the rise of working and traveling abroad or taking a year out to study in Europe, gap years are more popular than ever.  However some students worry about how much to pack and find that a lot of their possessions simply won't fit in their backpack, yet they feel it would be unsafe to leave them in the university student halls for months at a time. Mobile storage units provide an ideal way to store by allowing you to carefully pack and place your belongings in the delivered container in your own time.  The container is low loading with easy access so no lifting problems. The benefit over dealing with a regular Westlake storage site is that you do not have to pack items into a truck then drive them to a remote site and unpack into a regular storage locker.
Access to Stored Belongings
Access is very easy and convenient. All we ask is for you to give us a 1 day notice. Your storage units will be pulled from inside the storage warehouse and placed in a designated special access area. When you come, you will be able to drive up right to your units. This service is FREE to Box-n-Go customers. This service represents an incredible convenience; drive up access at no extra cost!
How can Box-n-Go storage Westlake help you today?
While your Westlake storage company may provide portable storage units, it's always safe to pack and label your items before you place them in storage. This way your items will be protected from damage and debris at all times. Not only that, but when you have organized and labeled  boxes, they will be easy to locate when you are ready to retrieve your items from your storage in Westlake . At Box-n-Go,storage Westlake, we understand how important your items are to you. This is why we also offer a wide array of  Westlake storage solutions to keep your valuables out of harm's way.  Many people are concerned about mold and mildew when placing their items in Westlake storage. At Box-n-Go storage in Westlake, we were aware of that issue. That's why we provide breathable storage units specifically designed to prevent any mold or mildew. In addition to keeping your items like brand new in our Westlake storage space, we also place your storage units in a safe and secure Westlake warehouse equipped with modern security systems. This way you don't have to worry about break-ins or thefts while in Westlake storage.
Choose Box-n-Go storage in Westlake –  the simple storage solution for all your moving needs in Westlake.
Many will agree that moving in Westlake and placing items in storage is a stressful event; however, it doesn't have to be. When you are fully prepared and have the right storage company and movers in your corner, moving can actually be a fun process.  If you follow these packing tips, and place your items in a secure storage Westlake, you will have nothing to worry about.   Call Box-n-Go storage in Westlake today and find out how we can provide you with simple, flexible and affordable storage Westlake solutions today! We provide storage in Westlake in the following zip code: 90057. Call our Westlake storage now! Box-n-Go provides self-storage units to the following zip codes in Westlake, CA: 91361, 91362. Find a Westlake portable storage unit near you!