RESERVE ONLINE IN MINUTES
RESERVE ONLINE IN MINUTES
Save 50% see how
No Truck Needed see why
No Heavy Lifting we can help load or move
200+ 5-STAR
REVIEWS
A+ BBB
RATING
LOWEST PRICE
GUARANTEE
Box-n-Go Storage & Moving - as Easy as 1-2-3
1
We Deliver
2
We Pick Up
3
We Store or Move
Store on your driveway or inside our secure facility. Load/unload only once. Ground level access.
I want to:
Are you a student?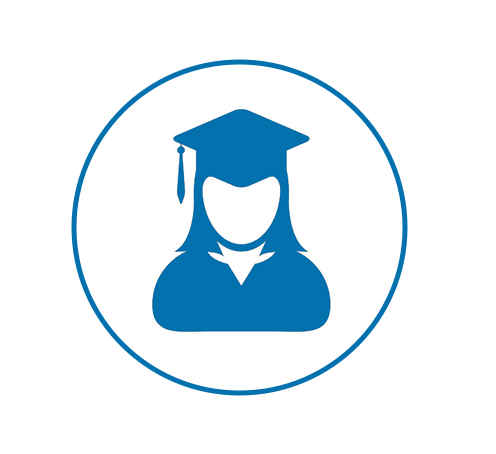 Available Sizes
Box-n-Go - XXL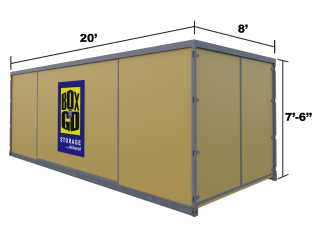 20' Container – all weather.
Perfect for 3-bedroom residence.
5-7 rooms, furniture, appliances, etc.
Learn More
Box-n-Go - XL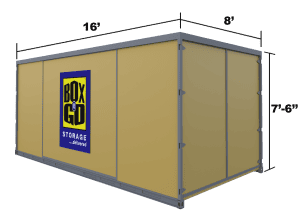 16' Container – all weather.
Perfect for 2-bedroom residence.
3-5 rooms, furniture, appliances, etc.
Learn More
Box-n-Go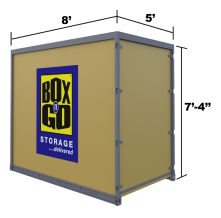 8' Container – all weather.
Modular – works for any need.
Each fits 1-1.5 rooms.
Learn More
I want to:
Are you a student?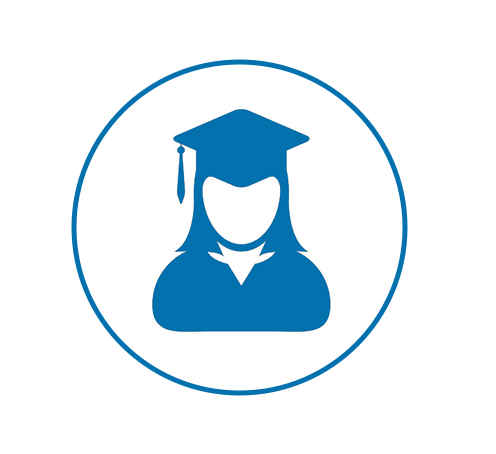 See How Our Services Can Work for You
I want to:
Are you a student?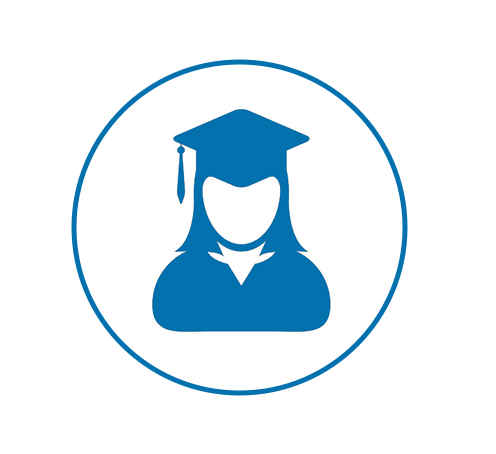 Our Services
Personal & Business Storage
Student Storage
Local & Nationwide Moving
Packing & Loading Help
Moving Boxes & Supplies
Do not see what you are looking for?
What Our Customers Think
I want to:
Are you a student?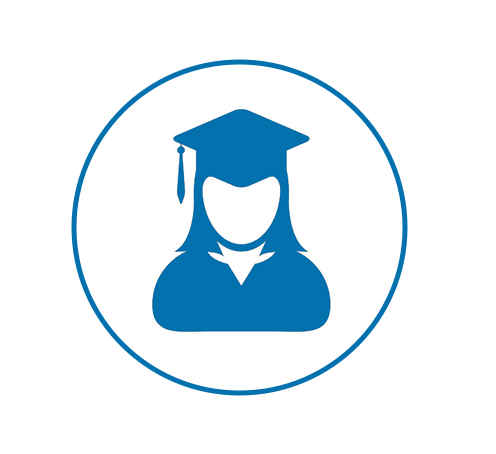 Why Box-n-Go? Here is Our Promise:
We are dedicated to deliver the best solution for almost any storage & moving need, with no gimmicks or hidden costs:
No truck to rent. We deliver storage to you!
Load/Unload only once.
Pay only for space you use.
Secure, climate-friendly facility.
Drive-up access
No Truck to rent…EVER!
Save money and time.
Reduce the risk of accidents and injuries.
No need to pay for gas, insurance & mileage!
Load ONCE Storage Solution!
You only need to load your belongings once!
No need to load and unload it all again into a storage unit.
All containers come with easy ground level access!
Pay Only for the Space You Use!


(if storing at our facility)
No not need to guess on how much space you actually need.
Order an extra 8' x 5' unit. Do not use it – do not pay for it.
Secure, Climate-Friendly Facility!
Highest degree of security and protection.
Our 8' x 5' units are breatheable – no mold or mildew.
No funky smell when your belongings return.
EASY Drive-Up Access!


(if storing at our facility)
Access your units at ground level.
No elevators, ramps, stairs to climb.
Schedule access appointment & drive straight to your units.
I want to:
Are you a student?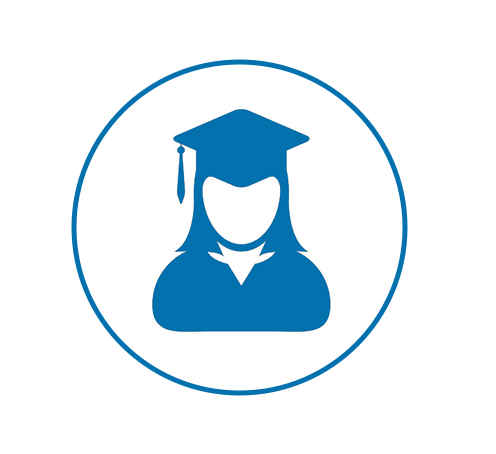 Storage Units for Apartment Dwellers
Unfortunately, with many conveniences in life comes the price of limited storage space available inside the apartment. At Box-n-Go, we offer the perfect cheap storage units for apartment dwellers. The storage units are not only reasonably priced, but extremely convenient as well. Many apartment dwellers have found Box-n-Go as the cheapest storage units to store their belongings. If you are one of many apartment dwellers looking for affordable storage solutions such as portable storage units, then you've come to the right place. At Box-n-Go, we offer convenient and affordable solutions for every apartment dweller needs. We provide a plethora of options from which you can choose a suitable storage and moving services, and, of course, the cheapest storage unit for your needs. To know more about these storage units cheap, carry on reading.
Flexible services, cheap storage units for you
We deliver one or several of our spacious 8'x5' storage units to you. These are the cheapest storage units you can find. We set them on the ground where it will be convenient for you to pack them. You just need to ask us to deliver them at your doorstep and the number of storage units you would require. Once you are done packing, we come back, pick up the entire unit and take it to our secure, controlled storage facility where your unit will be stored indoors. Not only these are the cheap storage units, they are also the most convenient!
Drive up access
When you need access to your belongings you can come to our facility or we can re-deliver your unit back to you. Please note we just need a 24 business hour notice for warehouse access. That is what we request all of our clients. Should you wish to access your belongings at the comfort you your own home, please schedule home access redilevery. For a fee, as long as scheduled in advance, we can bring your cheap storage units back to your home.
Box-n-Go for the cheapest storage units
Having a storage unit helps you to avoid the clutter at home. Gone the confusion about where to try and fit everything in your apartment. It also provides a safe way to store valuables in a protected unit that you can be accessed easily. Plus, you can get in touch with us if you want to declutter your house further. It is quite a hectic task and we can make it hassle-free for you.
Cheap self storage units
With Box-n-Go self storage is a snap and you can very easily make all the arrangements without leaving your apartment. We will deliver to you the cheap self storage units you can find. So now that you know it all, why wait?
Do you feel as though you have too many items cluttering up your house? Perhaps you want to re-purpose a room as a home gym or office, or you have a family member moving in for a few months. Instead of shunting those items into another crowded part of the house, you could move them to a storage unit. Yes, renting local storage units can provide you with adequate space where you can keep all the excessive things which can clutter up your space. And more space means a lot of space for your family members. Isn't that great? And when it comes to this service, no one apart from Box-n- Go can be the right choice for you.
Finding the Best Storage Local Storage Units Solution
No matter where you live, you can probably find multiple storage solution providers. The key is to find the local storage units that are the best fit for your needs. A traditional storage company is one option – where you pack up your items, use a truck to transport them to their site, and then load everything into the unit. But if you want to skip on all the hassle and work, and give yourself some relief, then do opt for a mobile storage solution?
Now you must be wondering what exactly is mobile storage solutions, right? You could also go with a mobile storage solution. This solution offers greater flexibility and convenience. Mobile storage providers like Box-n-Go offer customers the chance to get a mobile storage container shipped to their home. Then you can fill up that container at your leisure. When you are done, the container is picked up and stored at a nearby facility. This provides a greater amount of convenience and flexibility. This is widely availed by people who are looking for decluttering their house as well as people who are moving to some other place, by college students who need a lot of space as hostel rooms are really tiny, etc.
Organizing Local Storage Units
When you have chosen a provider for storage units, it is time to organize. The key to renting local storage units is to make the most of the space you are given. Instead of having to rent storage, you can intelligently use the space you have. With a little bit of strategies and smart planning, you will be able to do this in no time. This will help you reduce the storage and moving costs.
Boxing:
The first step is to invest in quality boxes that can handle a decent amount of weight. Get boxes of the same size too. When you have a collection of uniform boxes, it is much easier to stack them up in a corner to save space.
Dealing with Furniture:
Not all furniture needs to go in the storage unit in one piece. Furniture that is taking up too much space can be broken down into its different pieces. Then you can place the smaller pieces securely on top of the item, limiting the surface area it takes up. This is more suitable for the ready-to-assemble cabinets and other furniture.
Choose Item Locations Wisely:
When you are boxing everything up, ensure you know what boxes are on top and what is going on the bottom. Think about the items you may need to access in an emergency. Those items should be in boxes that are at the very top. They will be easy for you to access.
Items that you know you will never need until you are un-boxing the entire storage unit, should go in the bottom layer boxes. Also, consider other factors such as the fragility quotient of an item before putting it inside a box. If possible, write them all down on a notepad and yes, don't forget to mark the boxes.
Organization skills similar to the office functions can also be useful in keeping things running smoothly at home.  One area where they can make the difference between frustration and success is your storage units. Often these locations are used as a 'catch all' for items and possessions that you don't want to get rid of but don't have the space to keep in your home and office. They are truly the saviors in the true sense of its meaning.
Always Choose the Best Storage Unit:
When you choose the best storage units, (and we think Box-n-Go is the best) we will offer services where they will bring the unit to your location.  You can load and pack at your convenience. There are also traditional brick and mortar companies where you will bring all the items to them. These units will be reliable, affordable and will provide a single place.  Your items will be secure and safe until you are ready to retrieve them. Unfortunately, many individuals just load the units without thinking about the best method to make getting things out easier.
Why Should You Choose the Best?
For example, if you label all your boxes then you will be able to see exactly what is in each package. You won't have to open and close multiple until you find what you are looking for. Another great tip is to keep similar items in the same area of the unit.  There is smaller space to look for items. You might even consider color coding using cheap dots for an easy visual.
Possessions that you are not likely to access anytime soon should be at the back.  You should always pack all fragile or sensitive possessions properly. Put these items towards the top of the stack and don't forget to mark them clearly. Use a lot of cloth, tapes and bubble wraps to pack the delicate items. This is extremely important to locate your belongings. It's amazing how much you can pack into one of these storage units.  And then forget what is in there until you go out to look and realize that you can't remember! This is why making a list of stored items can be very helpful. This way, you have a reference and if color-coded you will know precisely where it is in the unit as well.
Whether moving your home's furnishings or a student returning home from college moving storage units are very useful to you. Military troops moving to new locations? Storage units for moving can be a great help. A company moving to a new office?  Moving and storage units are very useful while relocating. Portable storage containers offer customers flexibility with their moving timeline. Customers also can store their belongings before, after and during their move. Our goal at Box-n-Go is to provide you with cost-effective moving and storage units. We focus on making moving as easy as possible; we recommend the following tips to utilize storage units for moving, thoroughly. In return, you will maximize space, stay organized, experience a smooth and hassle-free move as well as save you money.
While most of our services are designed for do-it-yourselfers, we do offer a host of full services to complement our conveneint and economical storage and moving options:
flat priced loading assistance service
full service moving
Need a helping Hand? We Offer Loading Assistance
To load or unload your truck or Storage unit at a reasonable price call the Helping Hands service today. There's job to big or too small…
Our loading assistance package offers to load the items you have prepared for storage or moving into your Box-n-Go containers, as well as trucks or other storage units. The advanage of this package is that it is flat rate priced. This means that your cost will not change with more stairs, elevators or other dificulties our crews may encounter along the way. This option is perfect for people who are busy, impaired, or simply need help with heavy lifting. You can have us load just one unit or all. You are in complete control.
If you're looking for an extra hand to help you move any place or anytime , call our Helping Hands Service today. Need muscle with your next move ? Call Helping Hands service today. No Job to big.
Please note some of the requirements of this service:
this service is provided in addition to Box-n-Go storage and moving services and is priced independently.
you are respponsible for disassembly of your furniture. We can help you with some incidental disassembly, but if you want us to take apart your bed, table or take TV off the wall, there will be a small additional charge for this service. Remember, the particle board furniture (IKEA type) cannot be moved when assembled.
you are responsible for packing your items into boxes. We cannot not load small misc. loose items from your home into Box-n-Go storage containers. If you wish us to do so, we will pack these items into cardbox boxes prior to loading. There will be a small additional charge for this service.
we cannot load prohibited items. These include liquids, chemicals, perishables or items of value (including sentimental)
you are responsible for wrapping your items to protect them from damage. Should you wish us to perform wrapping services using blankets and paper pads, we can do so for a small additional fee.
When planning your next move, you can always use an extra hand with experience to help things move long. Our Helping Hands Loading Service is there for you. We are here to make your move easier and quicker, we understand that your time is important, so let us help you with your moving needs.
Full Service Moving
Box-n-Go can allso arrange for a full service move. A different type of equipment is usually emploed for this type of service. This service is charged based on an hourly rate for a specific crew size and a moving van. To learn more about this service follow this link.
Planning to Use Moving Storage Units.
Planning is vital when packing your belongings in moving and storage units. Before you start packing, you will require a plan. Your initial step should be to take an inventory of every item you need to pack. Ensure you have thought through all the items that you plan on putting into the storage units for moving. Make sure you have all the right packing supplies: boxes of the right sizes, packing materials, bubble wrap to cover fragile items, newsprint, tape, markers to label every box, furniture covers and more. If you do not know how much moving storage units you will require, contact us at box-n-go and our helpful storage experts are always ready to assist. Box-n-go also offers a full range of packing supplies.
Maximize space, and provide stability while using the storage units for moving.
Fill up any open spaces with boxes and other small items to offer the moving storage units with stability. If there are spaces between the top of the boxes and the storage unit's ceiling, place soft items on top of the boxes, such as bags of clothing or pillows. Odd-shaped things, such as bicycles, can be placed on top of the boxes or near the doors. Dismantle furniture to save space, for instance, to store a table; you can remove the legs and place large items such as couches on end to maximize space inside the moving and storage units. If you have a mattress to load, place it last to finish off the top layer of stability.
Distribute weight properly when packing your moving and storage units.
When loading boxes and other items, into storage units for moving, distribute the weight evenly from side-to-side and end-to-end. Boxes with heavier items should be placed at the bottom, and they should be sturdy enough to withstand the pressure of all the other boxes being stacked on top of it. When packing, put the heavy items such as appliances and furniture, on the bottom of the box first and then fill it to capacity with lighter items. If you cannot get proper weight distribution with your moving and storage units, contact the box-n-go team, we are devoted to helping you move effortlessly.
Secure and protect your items inside the unit.
Most moving and storage units have points to install loading straps. Use the loading straps to secure the items inside the storage units and prevent load shifting, but do not apply much force when securing the straps or you may damage your belongings. Ensure to secure the last section near the doors of the storage unit with loading straps to prevent them from disrupting the door's operation. For mold, mildew, and odor control, consider placing moisture absorbents inside the moving storage units. Cover items on the top of the moving storage unit with a layer of cardboard or other material to protect it from light exposure, especially if the moving and storage units will be stored outside for an extended period. Also keep the storage units for moving safe from theft by locking it whenever it is unattended.
Packing tips
When you are looking for moving storage units to help your house move go smoothly, Box-n-Go Storage offers the time saving efficiency of allowing you to pack mobile storage units they deliver to your door at your convenience. Following the tips below will make your packing and moving easier:
Pack room by room. To stay organized, and to make it easier to unpack, pack boxes systematically, room by room. It's also helpful to pack similar items together—mixing crockery with saucepans is a bad idea.
Keep items in their proper place. When packing silverware for example, keep the flatware in its tray and wrap the whole thing with bubble wrap to keep it secure. It will make things a lot easier to sort and unpack.
Designate the essentials. Mark a few "load last, unload first" boxes filled with key item you will want immediately on moving. Typically include things like: box cutter, toilet paper, garbage bags, cleaning stuff, tools for reassembling furniture, coffee machine.
Start with the old. Pack the out of season stuff first. Next, go with the stuff you don't use very often, and leave the things that you use all the time for last.
Note: loading labor service (Helping Hands Loading Service) and full-service moving is provided by our sister company My Moving Guys a licensed California Mover Cal-T 0191190. Box-n-Go will provide full administration of your move from start to finish, customer service, cross country moving options and will provide any storage requirements you may have.
Give us a call at 877-269-6461 without any second thoughts and we will make it all easy for you. To know more, you can talk to one of our representatives today itself. You will get the best possible guidance. Trust us when it comes to protecting and keeping your belongings safe. Our warehouse is secure and well-protected. All the units are breathable. This provides a mold and mildew free environment for your belongings. they will come back to you smelling exactly the same as the day you put them into storage.