Description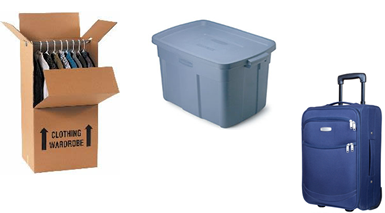 A small item is any box (other than Box-n-Go U box), plastic tote, trunk, suitcase, mini-fridge, etc. that weights under 50 pounds and can be handled by one person, does not require any additional protection or special handling (like un-boxed TV or lamp shade may need).
Boxes/items over the 50 pounds limits are accessed additional $25 handling fee each. Disassembly, crating wrapping $25/item, if required.
If you wish us to pack the boxes for you, we charge $15/box.