RESERVE ONLINE IN MINUTES
RESERVE ONLINE IN MINUTES
Save 50% see how
No Truck Needed see why
No Heavy Lifting we can help load or move
200+ 5-STAR
REVIEWS
A+ BBB
RATING
LOWEST PRICE
GUARANTEE
Box-n-Go Storage & Moving - as Easy as 1-2-3
1
We Deliver
2
We Pick Up
3
We Store or Move
Store on your driveway or inside our secure facility. Load/unload only once. Ground level access.
I want to:
Are you a student?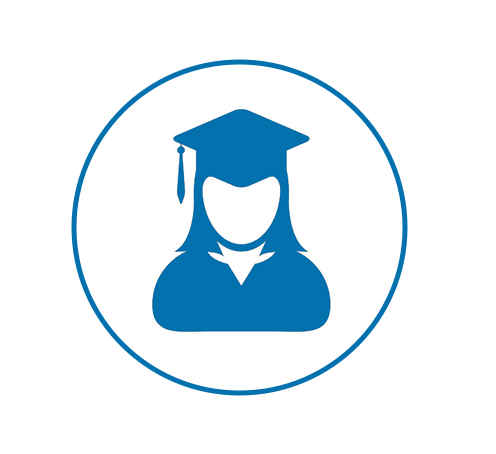 Available Sizes
Box-n-Go - XXL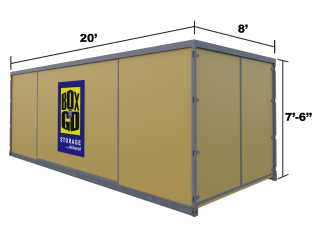 20' Container – all weather.
Perfect for 3-bedroom residence.
5-7 rooms, furniture, appliances, etc.
Learn More
Box-n-Go - XL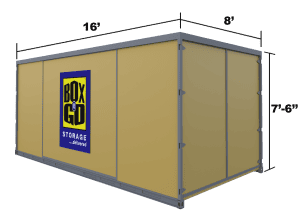 16' Container – all weather.
Perfect for 2-bedroom residence.
3-5 rooms, furniture, appliances, etc.
Learn More
Box-n-Go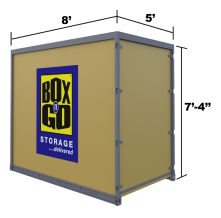 8' Container – all weather.
Modular – works for any need.
Each fits 1-1.5 rooms.
Learn More
I want to:
Are you a student?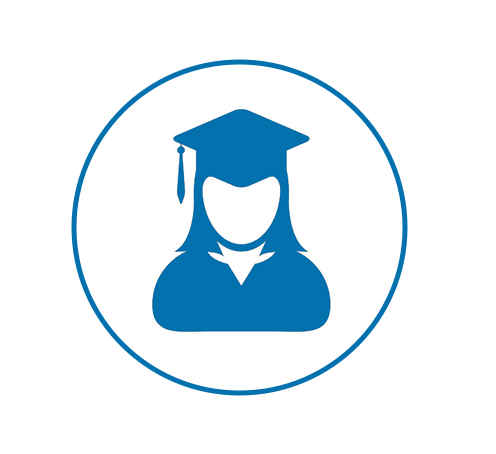 See How Our Services Can Work for You
I want to:
Are you a student?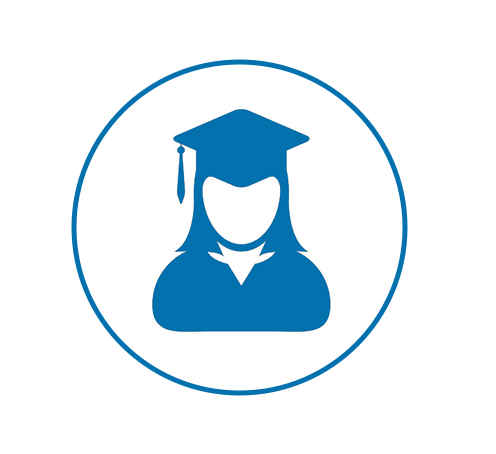 Our Services
Personal & Business Storage
Student Storage
Local & Nationwide Moving
Packing & Loading Help
Moving Boxes & Supplies
Do not see what you are looking for?
What Our Customers Think
I want to:
Are you a student?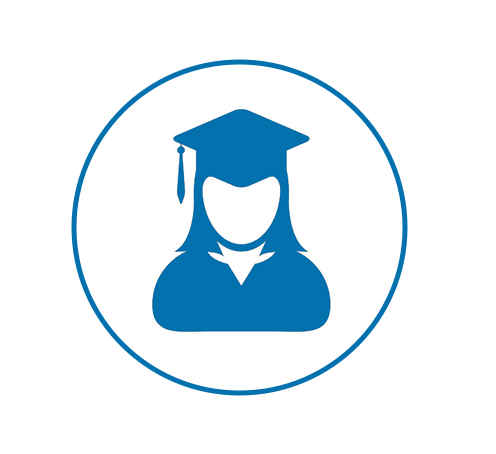 Why Box-n-Go? Here is Our Promise:
We are dedicated to deliver the best solution for almost any storage & moving need, with no gimmicks or hidden costs:
No truck to rent. We deliver storage to you!
Load/Unload only once.
Pay only for space you use.
Secure, climate-friendly facility.
Drive-up access
No Truck to rent…EVER!
Save money and time.
Reduce the risk of accidents and injuries.
No need to pay for gas, insurance & mileage!
Load ONCE Storage Solution!
You only need to load your belongings once!
No need to load and unload it all again into a storage unit.
All containers come with easy ground level access!
Pay Only for the Space You Use!


(if storing at our facility)
No not need to guess on how much space you actually need.
Order an extra 8' x 5' unit. Do not use it – do not pay for it.
Secure, Climate-Friendly Facility!
Highest degree of security and protection.
Our 8' x 5' units are breatheable – no mold or mildew.
No funky smell when your belongings return.
EASY Drive-Up Access!


(if storing at our facility)
Access your units at ground level.
No elevators, ramps, stairs to climb.
Schedule access appointment & drive straight to your units.
I want to:
Are you a student?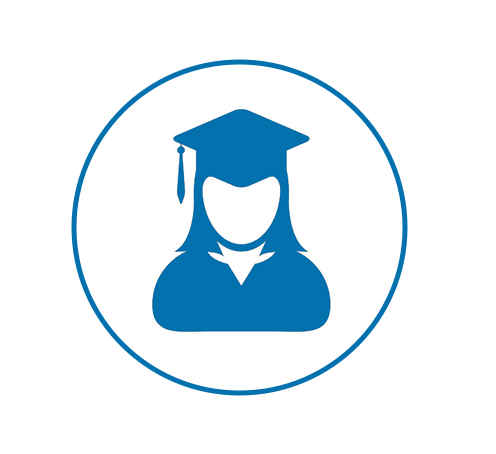 Self Storage Units in Bloomington, CA
Mobile storage units provide an ideal alternative route for home movers considering Bloomington storage. The use of mobile storage has many benefits when moving home:
Cost
The cheapest way to move home is to use a borrowed or rented truck and do all the work yourself.  A better option using mobile storage unit is not as expensive as hiring a professional moving company.
Convenient Packing
The ability to load the container yourself allows you to take your time. In a traditional move you would have to load a truck all at once on moving day.  You can pack boxes and furniture over several days so no moving days rush and exhaustion.  This will also allow you to pack with more care allowing you to secure and organize your belongings in the container.
Easy Access
Mobile storage container units load at ground level.  This will allow you to use loading carts and trolleys without any hindrance.  Loading the container in this way rather than lifting and moving into a truck will greatly reduce any chance of strain or injury.
Storage
Once loaded your unit can be taken to your new address or more usually placed into our secure storage facility until required.  This flexibility is a major boon for house purchasers awaiting a home to be ready for moving in while they make other living arrangements. When you are considering using Bloomington Storage Units a key aspect you have to consider is cost.  The key to keeping costs to a minimum is the effective use of the space within your storage places.
Box-n-Go Storage
will provide any number of mobile storage units delivered to your address.  The units are then loaded at your own convenience.  The best tip in terms of packing the unit and getting the most out of the space is to use the right size of boxes to store your possessions.
Box-n-Go Storage for Bloomington Storage Units Service!
This often overlooked the part of the packing process really forms a key factor in the overall process.  You need to gather the correct type of boxes before you are faced with empty Bloomington storage units wondering what to do! First, start by purchasing boxes from a moving supplies specialist shop.  These are designed to be fit to the task and designed for stacking and withstanding heavy loads.  Resist the temptation of ex-supermarket rejects they are weaker and will not protect your stuff in the long term. Purchase groups of boxes of several sizes to help in organization.  You can stack boxes of the same size in the unit maximizing the space used. When you do pack use small boxes for storing CDs, DVDs, books, and other small items.  These tend to be heavy relative to their size and it is advisable not to have boxes heavier than 30-40 pounds.   Medium sized boxes are ideal for small appliances, kitchen utensils and shoes.  Larger boxes are best for bed linens, toys or other bulky large items.
Storage Bloomington for Different Reasons and Requirements
Self Storage Bloomington CA helping you store your collection . Ever since you were a little kid, you always had a fascination with rocks. You would spend hours looking for the different size shaped, rocks and pebbles. You would store them. And, sometimes, get upset when your parents pressured you to get rid of your rocks.  Now that you are an adult and have your own home, you still love collecting rocks.  Now, instead of your parents telling you to go put your rocks somewhere, it's your spouse. While rock collections are harmless, they can take up a lot of space in your home. Especially if you are  a serious rock enthusiast. If you are having issues finding a home for your rock collection, have you ever considered finding a self storage in Bloomington? Whether you are storing sedimentary, metamorphic, or igneous rocks, you can feel a sense of relief knowing that a Self Storage Bloomington CA can keep your precious rock collection safe and sound.
Why store your rock collection in storage units in Bloomington CA?
As you know, your rocks are more than just rocks to you. They are precious works of art and you will do anything to keep them safe. Searching for Self Storage Bloomington  may be the perfect solution. Here's why Self Storage Bloomington is ideal for your rock collection :
Your rocks will be in a safe place-no children will mistake them as toys because they will be out of their way
You can access your collection with ease – you can have access to your rock collection when you need them.
Your rock collection will come to you. Whether you are going out of town, or have a special rock convention or show, a storage facility can deliver your collection to wherever you are.
Your rock collection is safe – most storage units in Bloomington are equipped with modern security that keeps intruders at bay.
Choose one of our storage units in Bloomington CA  by Box-n-Go today!
When most people think of storage units in Bloomington CA , they think of a storage unit at actual facility. When you rent storage units from Box-n-Go, you get a different experience. Self Storage Bloomington CA units by Box-n-Go are portable. This simply means that your storage units is delivered and picked up from wherever you are. Whether you are in Bloomington or a neighboring town, Box-n-Go storage will pick-up and deliver your storage units to where you need them to go. These storage units offers convenience,  flexibility, and affordability.
Search for Box-n-Go storage and rent  a portable storage unit today!
It doesn't matter if you are storing a rock collection, coin collection, memorabilia or furniture. All that matters is
Box-n-Go storage
offers a wide variety of affordable and flexible storage options that can accommodate your needs. Whether you need to have your items in storage for a couple of days, or a few months, feel secure. You do not need to worry. Box-n-Go is your go to Self Storage Bloomington CA solution. Call Box-n-Go at 877-269-6461. Rent one of our portable storage units today! In addition to storage units, Box-n-Go offers convenient and affordable moving options. In addition, you get loading labor and movers, in partnership with a moving company. With us you get a seamless transaction. You get a single point of contact, to coordinate your needs and schedules. Box-n-Go coordinates everything from the units delivery to loading and pick up. Box-n-Go provides self-storage units to the following zip codes in Bloomington, CA: 92316, 92335. Find a Bloomington portable storage unit near you!
Compare Box-n-Go Storage to Other Services Available Locally
Compare our services to those of local self storage facilities. Choose what works the best for you:
Extra Space Storage Bloomington CA – 18777 Bloomington Ave, Bloomington, CA 92316
Extra Space Storage Bloomington CA – 10192 Linden Ave, Bloomington, CA 92316
Public Storage Bloomington CA – 10047 Linden Ave, Bloomington, CA 92316
Box-n-Go provides their affordable and convenient storage units solutions in the following neighborhoods near you:
Corona, CA
,
Norco, CA
,
Riverside, CA
,
Mira Loma, CA
as well as all of
Los Angeles, CA
and
Orange County, CA
.