RESERVE ONLINE IN MINUTES
RESERVE ONLINE IN MINUTES
Save 50% see how
No Truck Needed see why
No Heavy Lifting we can help load or move
200+ 5-STAR
REVIEWS
A+ BBB
RATING
LOWEST PRICE
GUARANTEE
Box-n-Go Storage & Moving - as Easy as 1-2-3
1
We Deliver
2
We Pick Up
3
We Store or Move
Store on your driveway or inside our secure facility. Load/unload only once. Ground level access.
I want to:
Are you a student?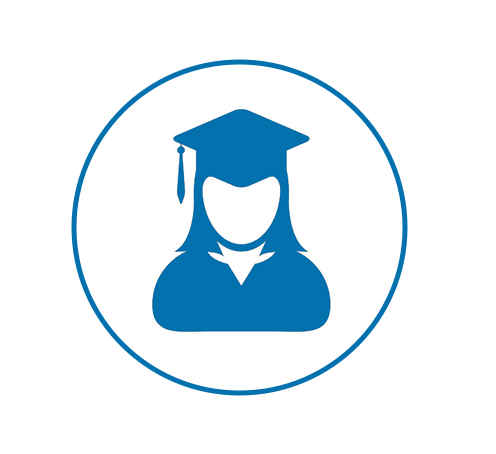 Available Sizes
Box-n-Go - XXL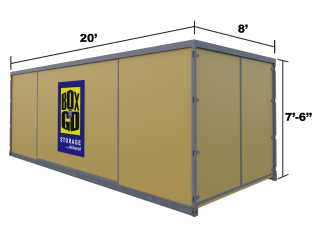 20' Container – all weather.
Perfect for 3-bedroom residence.
5-7 rooms, furniture, appliances, etc.
Learn More
Box-n-Go - XL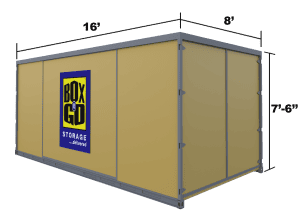 16' Container – all weather.
Perfect for 2-bedroom residence.
3-5 rooms, furniture, appliances, etc.
Learn More
Box-n-Go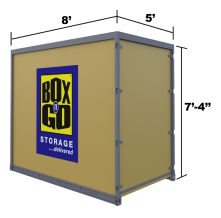 8' Container – all weather.
Modular – works for any need.
Each fits 1-1.5 rooms.
Learn More
I want to:
Are you a student?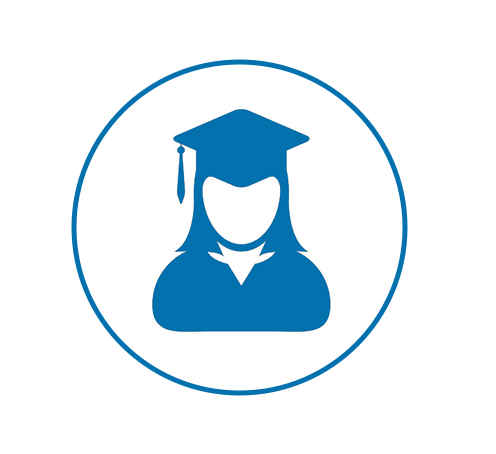 See How Our Services Can Work for You
I want to:
Are you a student?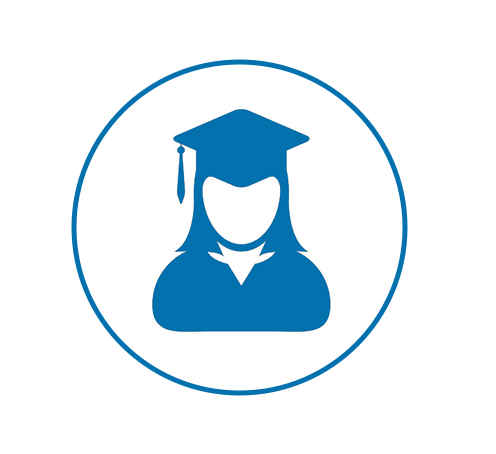 Our Services
Personal & Business Storage
Student Storage
Local & Nationwide Moving
Packing & Loading Help
Moving Boxes & Supplies
Do not see what you are looking for?
What Our Customers Think
I want to:
Are you a student?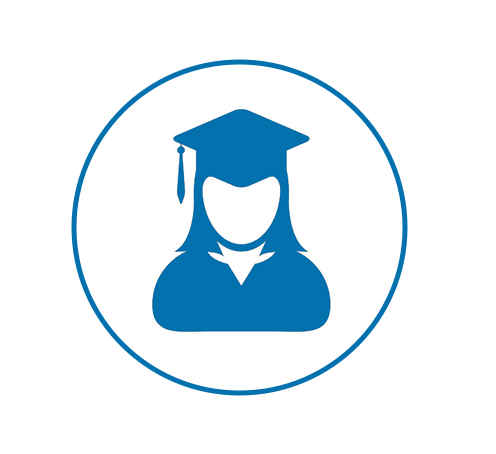 Why Box-n-Go? Here is Our Promise:
We are dedicated to deliver the best solution for almost any storage & moving need, with no gimmicks or hidden costs:
No truck to rent. We deliver storage to you!
Load/Unload only once.
Pay only for space you use.
Secure, climate-friendly facility.
Drive-up access
No Truck to rent…EVER!
Save money and time.
Reduce the risk of accidents and injuries.
No need to pay for gas, insurance & mileage!
Load ONCE Storage Solution!
You only need to load your belongings once!
No need to load and unload it all again into a storage unit.
All containers come with easy ground level access!
Pay Only for the Space You Use!


(if storing at our facility)
No not need to guess on how much space you actually need.
Order an extra 8' x 5' unit. Do not use it – do not pay for it.
Secure, Climate-Friendly Facility!
Highest degree of security and protection.
Our 8' x 5' units are breatheable – no mold or mildew.
No funky smell when your belongings return.
EASY Drive-Up Access!


(if storing at our facility)
Access your units at ground level.
No elevators, ramps, stairs to climb.
Schedule access appointment & drive straight to your units.
I want to:
Are you a student?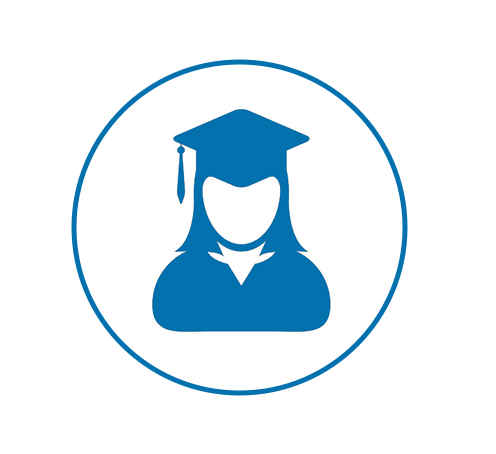 Affordable Self-Storage Containers in Norco, CA 92860
Norco Self Storage is helping you move in or out of your current space. Many people search for storage when they are moving, decluttering their space, or need somewhere to store their business documents. Hence, there is a plethora of information on how to find the right storage, where to find the best storage units in Norco deals and so forth. However, there is rarely any information on how to move your items out of your Norco storage unit. When looking for storage Norco California, an option that needs to be considered is the mobile storage units supplied by
Box-n-Go Storage
.  Therefore, they offer many beneficial advantages and benefits over the traditional self storage sites. It is testament to the fact that many of us have problems with storage space in our homes by the ever increasing number of self storage sites surrounding our towns and cities.  Hence, from the many options available for Norco Storage, local homes can use the innovative mobile storage units supplied by
Box-n-Go Storage
.
Why Mobile Storage from Box-n-Go
The mobile units can be packed at your convenience and are delivered to your door. Therefore, this storage unit provides an ideal way to store by allowing you to carefully pack and place your belongings in the container in your own time.  The container is at ground level for loading and access with no problems. Best of all if you need access to your belongings you can access for free as a Box-n-Go Customer! Hence, access is very easy and convenient. All Box-n-Go Storage asks is for you to schedule an advance appointment. As a result, this service represents an incredible convenience.
Guidelines for Filling Norco Self Storage
Follow these easy guidelines below to make your storage a success:
Only fill boxes to their capacity as over-bulging or partially full boxes will not provide a sturdy base.
Store items you may need frequently at the front near the door.
To make the most of your storage space stack same size boxes together.
Use bubble wrap and or tissue paper to protect your fragile items.
Cover your furniture with dust sheets and protect table and leg chairs with bubble wrap.
Start by putting together a 'Packing Kit', with a marker pen, parcel tape, labels and scissors
Purchase the right number of boxes in appropriate sizes.  Running out of boxes during packing is no fun!
Always use bubble wrap or tissue paper on delicate or fragile items.  It not only prevents breakages it will stop scratches or dents.
Stack plates on their sides in specially designed boxes.  Use acid-free tissue paper to wrap them, avoid newspaper as ink can transfer.
Fully defrostdrain freezers, washing machines and refrigerators at least 2 days before storage – keep doors wedged open to prevent to stop mold.
Packing Tips
Pack bed linens or other textiles in boxes.  Wrapping in plastic can allow moisture to gather and damage them.
Always protect furniture legs and corners with packing material like corrugated cardboard as they are easy to damage while packing.
Use a special wardrobe box to hang clothing, it will reduce creasing and allow will help your clothes retain their shape.  The box will protect but still allow the items to breathe.
Clean all outside tools and equipment thoroughly before putting them into storage units near Norco California. A layer of oil applied to metal items will protect them.
Ensure your metal garden tools are clean and lightly oiled to prevent rust.
You can use this guidance to ensure all goes well with your Norco Storage and your home will benefit greatly. Don't be afraid to ask questions. A good storage company will always help with your needs. Ensuring answering any questions or concerns you may have. Box-N-Go Storage friendly customer service staff is here to help! Call Today
Norco CA Self storage tips for moving out
Whether your items have been in Norco self storage for a few weeks or a few months, here are some tips to help you remove your items out of Norco storage—easily, and effortlessly.
Take inventory
When you first put your items in Norco self storage, you created an inventory list, right?  Carefully inspect all items, boxes, and storage containers and make sure they all match the content you recorded on your inventory list.
Clean out your storage unit
While your Norco storage company will clean the units after you return them, it's always a good idea to clean out your unit. If you are opening boxes, and checking items debris can occur.
Talk with your storage facility
Before you empty out your storage units in Norco California, you want to talk to your storage company to make sure that your bill is all cleared up and you don't owe any extra fees or hidden costs.
Secure your pick up hours
While most storage units in Norco California have flexible pick up hours, you always want to call ahead of time and let them know that you plan to remove your items from Norco storage. This way your storage facility will start prepping your unit.
Why do many prefer to use Box-n- Go Norco Storage?
If you use a service like
Box-n-Go
, there is no need to visit a Norco storage center. Box-n-Go will actually deliver your packed storage units to wherever you are. It doesn't matter if you are in Norco, the surrounding areas, or even out of the State, Box-n-Go will come to you. Many studies have found that moving home is believed to cause stresses that can age you by two years and impact on health. It has been researched by some social scientists that in extreme cases the stress can manifest in distressing side effects like short term memory failure and hair loss. You can expect satisfactory result by
Box-n-Go Storage
.  This will make your move a lot easier and is an ideal way to reduce the stress and tension of a move.  They will deliver a unit of standard size of 5 x 7 x 8 feet with ground level access. You can then pack the required containers at your own convenience.  There is no need to be involved in any tiresome commute to a storage facility out of town. When packing your household items, using the outlined tips will lead to successful Storage Norco  from
Box-n-Go Storage
to make your self storage trouble free.
Use The Right Boxes
Use sturdy purpose-made packing boxes as old supermarket weak boxes may collapse.
Fill boxes to the top as partly filled boxes will collapse when stacked whilst overfilled ones will not stack and topple.
Make sure boxes are not too heavy to lift when filled – a carton of books or files is particularly heavy. No more than 30-40 pounds weight per box is recommended.
Keep an inventory, label each carton with its contents, and which room it has come from.
Use boxes rather than bags even for packing smaller items, bags can burst and they are impossible to stack.
If packing books, pack them flat as packing them on their ends could damage the spines.
Be Careful Packing Fragile Items
If you have any fragile items to pack, use bubble wrap for protection.
If you want to use newspaper to pack fragile items, be aware that the print is likely to rub off and transfer to your item over a period of time.
When packing plates, wrap each plate in packing paper and store them on their ends.
Wrap mirrors and pictures in bubble wrap and stack on their ends in cartons.
Box n-go Storage in Norco Ca can help you with all of your moving and storage needs.
Whether you are moving your items in our moving your items out of our Norco storage space units, you can rest assured that we have flexible,
convenient and affordable storage solutions
that match your budget.
Contact Box-n-Go
at 877-269-6461 and reserve one of our storage units today!
Compare Box-n-Go To Other Options
While we are confident in conveneince and availability of our services, you may still want to check out whts available from the select local companies. Compare for yourself and choose what works the best for you:
Price Self Storage Norco – 2200 Cota St, Norco, CA 92860
A Norco Storage Corral – 1625 Hamner Ave, Norco, CA 92860
American Mini Storage Norco – 2059 Second St, Norco, CA 92860
Price Self Storage Norco CA – 1110 W Foothill Blvd
Norco Public Storage – 2567 Hamner Ave, Norco, CA 92860
Life Storage Norco – 240 Hidden Valley Pkwy, Norco, CA 92860
Public Storage 92860 – 10789 Hole Ave
Box-n-Go provides self-storage units to the following zip codes in Norco, CA: 91752, 92860, 92880. Find a Norco portable storage unit near you! Box-n-Go provides their affordable and convenient storage units solutions in the following neigborhoods near you:
Corona, CA
,
Riverside, CA
,
Mira Loma, CA
,
Bloomington, CA
as well as all of
Los Angeles, CA
and
Orange County, CA
.