RESERVE ONLINE IN MINUTES
RESERVE ONLINE IN MINUTES
Save 50% see how
No Truck Needed see why
No Heavy Lifting we can help load or move
200+ 5-STAR
REVIEWS
A+ BBB
RATING
LOWEST PRICE
GUARANTEE
Box-n-Go Storage & Moving - as Easy as 1-2-3
1
We Deliver
2
We Pick Up
3
We Store or Move
Store on your driveway or inside our secure facility. Load/unload only once. Ground level access.
I want to:
Are you a student?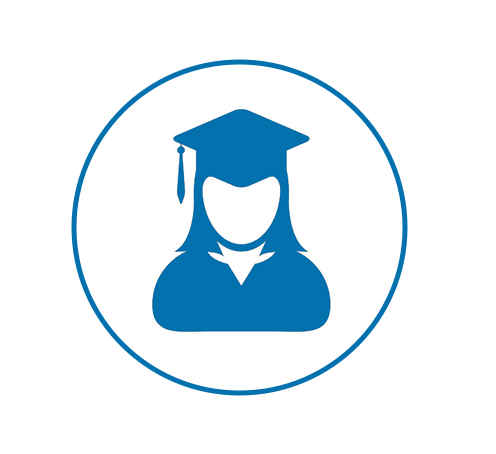 Available Sizes
Box-n-Go - XXL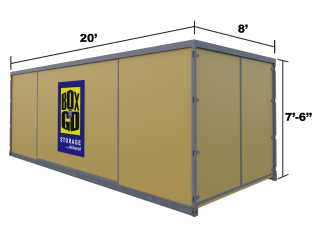 20' Container – all weather.
Perfect for 3-bedroom residence.
5-7 rooms, furniture, appliances, etc.
Learn More
Box-n-Go - XL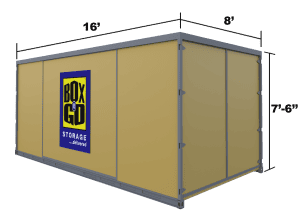 16' Container – all weather.
Perfect for 2-bedroom residence.
3-5 rooms, furniture, appliances, etc.
Learn More
Box-n-Go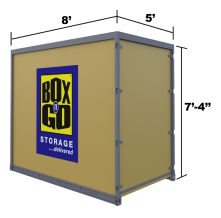 8' Container – all weather.
Modular – works for any need.
Each fits 1-1.5 rooms.
Learn More
I want to:
Are you a student?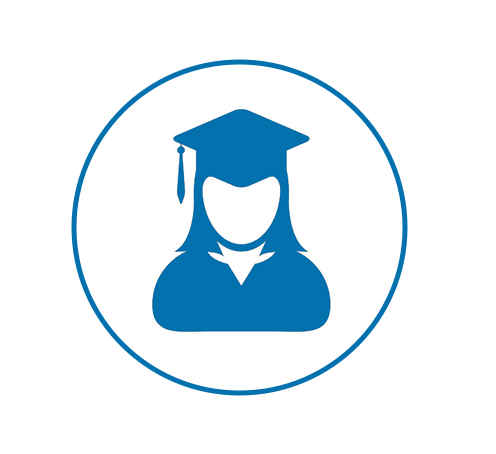 See How Our Services Can Work for You
I want to:
Are you a student?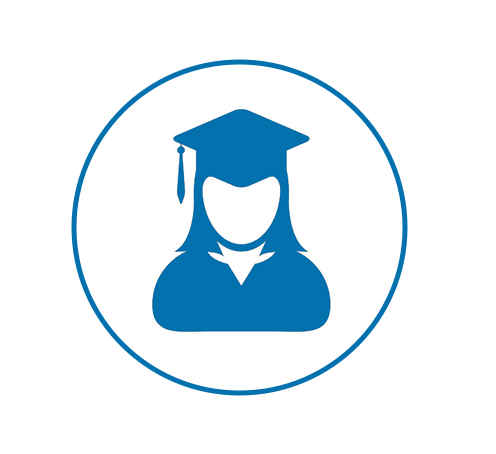 Our Services
Personal & Business Storage
Student Storage
Local & Nationwide Moving
Packing & Loading Help
Moving Boxes & Supplies
Do not see what you are looking for?
What Our Customers Think
I want to:
Are you a student?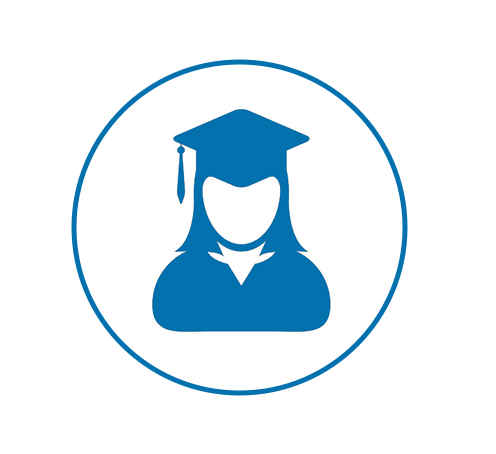 Why Box-n-Go? Here is Our Promise:
We are dedicated to deliver the best solution for almost any storage & moving need, with no gimmicks or hidden costs:
No truck to rent. We deliver storage to you!
Load/Unload only once.
Pay only for space you use.
Secure, climate-friendly facility.
Drive-up access
No Truck to rent…EVER!
Save money and time.
Reduce the risk of accidents and injuries.
No need to pay for gas, insurance & mileage!
Load ONCE Storage Solution!
You only need to load your belongings once!
No need to load and unload it all again into a storage unit.
All containers come with easy ground level access!
Pay Only for the Space You Use!


(if storing at our facility)
No not need to guess on how much space you actually need.
Order an extra 8' x 5' unit. Do not use it – do not pay for it.
Secure, Climate-Friendly Facility!
Highest degree of security and protection.
Our 8' x 5' units are breatheable – no mold or mildew.
No funky smell when your belongings return.
EASY Drive-Up Access!


(if storing at our facility)
Access your units at ground level.
No elevators, ramps, stairs to climb.
Schedule access appointment & drive straight to your units.
I want to:
Are you a student?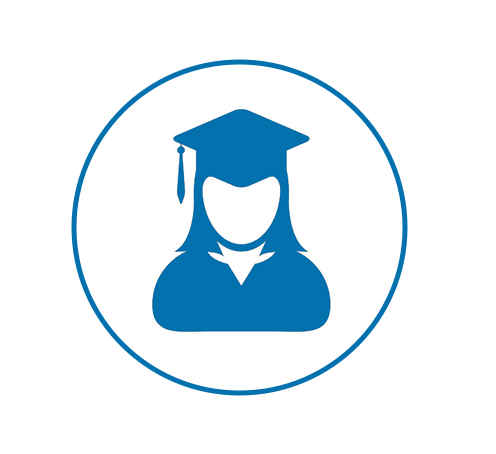 Self Storage Units in Corona, CA
Part of running a small business involves keeping the offices or storefront clutter-free. The last thing any business wants is an overflowing storage area. It means employees will have a hard time finding the things they need. It is why self storage Corona CA can be a great solution. Not only for small businesses, but also for households. However, there are a few things that every business should know. Here are important factors about storage in Corona CA. Factors that can impact businesses. Self-storage containers in Corona are easy to come by. However, good storage may not be quite so easy to find. Good storage means a lot of different things. It means that your belongings won't get stolen, rained on, or broken. It also means that they won't be hard to get to. Find fantastic containers storage in Corona that will meet all of these prerequisites. Corona selfstorage should have a great security system in place. There should be security cameras in the front and throughout the facility. You should be able to place your own lock on the door so that no one else has the key. The facility itself should be gated. In addition to security, the place where you store your belongings should be safe from bad weather. What good is security if your stuff is getting soaked in the rain? Make sure that the box you store your belongings in is not allowing water to seep in. After you have found a storage facility that is secure and weather proof, see if they can deliver a container to your home.
Self Storage Offers Convenience
When running a business, convenience is something that should be very high up on the list. In addition, it should also be while looking for storage facilities in Corona. Hence, the last thing any business needs is a huge hassle of retrieving items from their storage unit. That is the problem with storage locations in Corona and neighboring communities. These traditional self-storage facilities usually require long commutes. All just to get the specific items from the unit. With mobile storage, the entire unit can be delivered to myour location. This means no more commute. No more wasted employee time. Not all of us have trustworthy friends living nearby. If we had them, we wouldn't need to search for self-storage units whenever we need our things stored. Now, here's the thing. Putting your stuff away in a giant warehouse might not be your first choice. But as with almost everything in life, you need to get enough information in order to make a good decision.
Storage Near Corona – Security
Have you ever been worried about the state of your belongings once you stored them somewhere? Not that you wouldn't trust the person who helped you out. But you never know what could happen to them. Break-ins, for instance. Some self storage companies are offering cheap self-storage prices. Likely this means they are cutting corners to achieve those prices. And one of the things they tend to cut is security for their self-storage facility. These units will be unguarded. This means anyone can break into your storage unit. Steal the items you are keeping in there. Well, a self-storage unit is the safest option you've got at your disposal. Raised an eyebrow? So do most Americans who don't know that the storage industry registers a steady growth. That means there are more and more people who trust storage providers. These storing units are located in areas where you have access only if you've rented a unit. It goes without saying that they have video surveillance 24/7 and secured access. At Boxngo, our warehouses are fully equipped with motion sensors, fire alarms, and sprinklers.
Climate Control
Another feature that is often missing from the traditional self-storage facilities in the Corona CA is climate control. When keeping objects stored in the same place for long, you want to make sure they will maintain the condition they were in in the day you left them. Worried that self-storage might not do that for you? Then it's time you reconsider. Are you keeping items that have a tendency to spoil in extreme weather conditions? If yes, then having access to climate-controlled storage units in Corona can be a lifesaver! However, these come at a premium. Hence, you should consider Box-n-Go. Our units' construction is such that moisture accumulation is no longer a concern. Our facility is an industrial-grade, insulated building. As a result, this addresses all the concerns associated with ambient temperature extremes. Climate control considerations are a must however with traditional self-storage facilities, however. These facilities are usually concrete or steel buildings. Things are very different with mobile storage units like Box-n-Go's. For instance, mobile storage units are breathable. Hence, air circulates naturally and no mold or mildew will ever appear. Therefore, climate control is required only if you are storing very temperature-sensitive materials. Like pharmaceuticals, as an example.
Limited Access to Items
The inconvenience of some storage facilities is not just about where they are situated. Many of these storage places allow customers to access units for only a few hours in the day. If your employees are busy during those hours, it will be almost impossible to access your items in a timely way. With mobile storage this is no longer a concern. Our units can be delivered to you. Usually for less cost then you sending the employee to the storage facility.
Self Storage Corona Ca – Long-Term Pricing
Many local facilities offer amazing introductory deals. These enable you to rent self-storage units at a very affordable price. If you only need the storage unit for a few weeks, you are golden. However, businesses frequently require long-term storage. This often means crazy hikes in their storage rental rates. Some five or six months into their storage term you are in for a surprize! Instead of choosing Corona storage facilities with these kinds of policies, consider mobile solutions for your storage needs. Companies such as Box-n-Go offer convenience and affordability through mobile storage. How does it work? You request a storage container. One or several can be sent to your business address. Fill it up and have the company pick up the container. It is kept in a secure, climate friendly storage warehouse. When you need some items from the storage facility, just call. Ask for it to be sent to your business. Within a day you can access your items from storage. Talk about a convenient solution. It does not even cost much more than regular storage!
Storage Solution for Everyone
Have you got a "spare" room in your home that you could rent? The concept of a spare room is a rarity. We occupy any empty space with the increasing amount of "stuff" we need to keep for our modern lifestyles. We tend to use them for storage of non-essential items. Often seldom-used items. Home gyms and offices rarely fulfill their intended purpose. You can turn this room into a rentable room. Gain a valuable monthly income as well. By using storage units in Corona, residents can be assured their furniture, possessions, and equipment are still safe. However, stored away from your home. You can make the whole transition from spare room to room for rent painless using flexible mobile storage. Box-n-Go can have storage containers delivered directly to your address. Because of this you can carefully pack your possessions at your convenience. Then we collect them and keep them at a secure self-storage facility. It's a very low-cost solution as well—Box-n-Go has the most affordable self-storage unit prices in Corona!
Containers That Come To You
Some storage facilities in Corona will bring a box to you. You can take your time to pack and fill the box. Then, call and schedule a pick-up. This is a great service because you will not have to drive back and forth in addition to lifting heavy boxes on and off of a truck. If storing your property is only temporary, then that is fine too. All you'll have to do is call when you are ready to take delivery and the storage service will bring your box back to you. That is an amazing service that saves time, money, and hassles. If you are looking for storage in Corona keep these simple principles in mind. Find a facility that takes security seriously. Don't settle for an establishment that doesn't have security measures in place. Next, find a facility that is determined to keep the rain off of your personal property. Finally, a bonus service is finding a business that offers to bring the box to you. Follow a few guidelines and you are sure to have located the best storage facility in Corona.
Box-n-Go Storage Units in Corona, CA
Search Box-n-Go Self Storage in Corona CA. Use them for all your moving and storage needs. If furniture moving is a headache for you, no worries. Because our flexible system for self storage in Corona, CA will make it all better. Furthermore, if storing said furniture is your problem, talk to us first. It's no problem at all for our Corona storage facility. Call today and find out how to reserve storage units Corona California!
Box-n-Go Storage
provides mobile storage in Corona. However, our services can be  delivered to any location.  The great benefit is that you can carefully pack your belongings following the above guidelines ensuring their safe keeping. Once carefully packed, your mobile storage units will be collected at a suitable time and transported to a secure storage facility. There they are maintained in a controlled environment to ensure their safekeeping.
What can storage units in Corona hold?
Box-n-Go storage services in Corona are great for practically any need. Our storage units can hold a wide variety of indoor and outdoor furniture, appliances, and equipment. This includes:
Lawn chairs
Patio furniture
BBQ grills
Wicker furniture
Outdoor sofas
Tables
Chaise lounges
Why search for Box-n-Go self-storage units in Corona?
Box-n-Go delivers storage units Corona CA straight to you. Corona-area storage facilities boast 24-hour state-of-the-art systems. Features that keeps the storage facility completely secure. Therefore, the flexibility of our portable storage units in Corona California makes the entire process a breeze. This is why we ask you to let our customer service team cater your move. Take advantage of the convenience of Box-n-Go storage in Corona. Your dealings with Box-n-Go will show you the stress-free side of moving. Pricing, flexibility, and convenience are a few of the main reasons to contact Box-n-Go in Corona today!
What to look for when searching for the best storage units in Corona CA
Although there are many storage facilities in the Corona, CA area, they all are respectively different. Therefore, this is why you have to search for different storage near Corona CA. See which one you resonate with the most. When you are trying to determine which storage unit you should choose, make sure they have the following:
Pickup and delivery of your packed storage container
Portable storage containers that prevent mold and mildew
State-of-the-art security at their warehouse
Low monthly storage near 92881
Flexible payment options
Content protection plans
No hidden fees
Flexible and convenient storage near 92882 options
In conclusion, contact Box-n-Go for secure, low-cost Corona storage units. We guarantee flexible and convenient storage units 92882 to cover all your moving and storage 92882 needs. Call us now at 877-269-6461!
Declutter your home with Box-n-Go
Benefits of de-cluttering:
Makes your home look as big as possible.
Allows potential buyers to better visualize their own furniture in your home.
Makes your home stand out more from other homes on the market.
Once you finish packing, we will pick up your mobile storage unit, at your convenience. Then it will arrive at our secure storage facility. The storage facility ensures your goods are safe and importantly dry in our mobile storage unit. That is a great way to tackle moving and storage. Corona residents can, load the container with clutter at your old address and then have it conveniently delivered to your new home without the moving day rush.
Compare the local facilities to Box-n-Go
Public Storage Corona CA – 1510 Pomona Rd, Corona, CA 92880
Storage Direct Corona CA – 1790 Pomona Rd, Corona, CA 92880
Dollar Self Storage Corona CA – 205 N Lincoln Ave, Corona, CA 92882
Extra Space Storage Corona CA – 250 N Cota St, Corona, CA 92880
Price Self Storage Corona CA – 2200 Cota St
Cubesmart Self Storage Corona – 3915 Green River Rd, Corona, CA 92880
Box-n-Go provides self-storage units to the following zip codes in Corona, CA: 92877, 92878, 92879, 92880, 92881, 92881, 92882, 92883. Find a Corona portable storage unit near you! Box-n-Go provides self-storage units to the following ZIP Codes in Corona, CA: 92877, 92878, 92879, 92880, 92881, 92881, 92882, 92883. We serve customers from all over the region, including
Norco
,
Yorba Linda
,
Chino
,
Lake Forest
and
Riverside
as well as all of
Los Angeles, CA
and
Orange County, CA
. Find a Corona portable storage unit near you!