Great Student Storage Options
200+ 5-STAR
REVIEWS
A+ BBB
RATING
LOWEST PRICE
GUARANTEE
Choose the Best Service For Your Needs
Self
Load
A la Carte
Valet
Access Notice
1 Day
3 Day
Min. Return Notice
7 Days
5 Days
I want to:
Are you a student?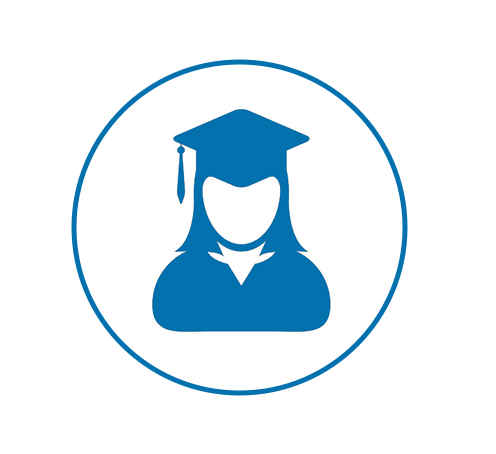 Why Box-n-Go? Here is Our Promise:
5 minutes online ordering
Store anything – no truck rental/driving!
No heavy lifting valet service
Secure, climate friendly facility
Can ship nationwide
I want to:
Are you a student?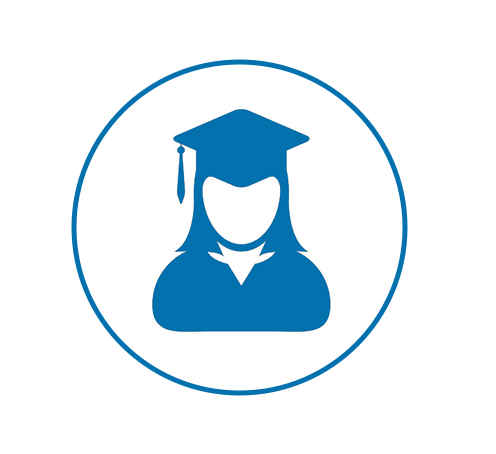 See How Our Student Storage Works
Self-Load Storage
Delivery to some campus locations may be limited.
I want to:
Are you a student?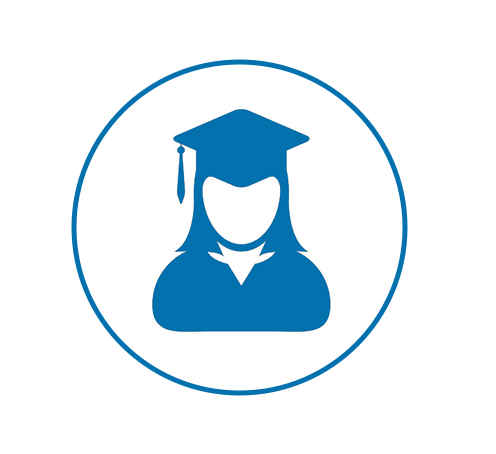 Additional Service Options
Local Moving
Load Help
Long Dist. Moving
Do not see what you are looking for?
What Our Customers Think
I want to:
Are you a student?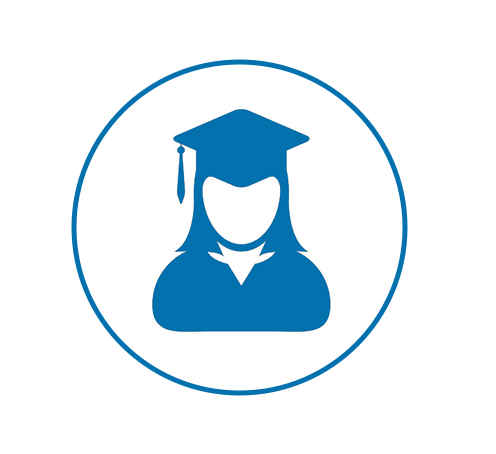 Azusa Pacific University Student Storage
Are you looking for storage units near Azusa Pacific University (APU)? Midterms…work-study..the latest drama. Who needs to add more on to that pressure with self storage worries?
The smart students at APU (Azusa Pacific University) know that when it comes to Azusa Pacific University student storage, Box n Go is a great choice. Because we've streamlined our process to the point where finding storage units near Azusa Pacific University is efficient and painless. Therefore you can get back to having fun with your friends. Likewise you can get back to styling your dorm room. Also you can be or embarking on that epic education adventure. So, are you looking for storage units in 91702? If the asnwer is yes, then you are absolutely at the right place.
Read on to know more about self storage near APU.
Our role with APU students is to provide that backbone. That security that every student needs when it comes to self storage near APU. Especially when you are from out of town. Because having an awesome self storage solution can make all the difference. Also, you don't want your stuff damaged, lost or mishandled. We understand that also. We get it that your stuff is valuable and important above all. However random it is. Or even if you got it from a second hand store.
Azusa Pacific university Summer Self-Storage – Wondering where to stash your student stuff?
Here you are! Maybe it is almost summer break. Maybe you just need to take off from Azusa Pacific University for awhile. For this purpose you need a storage unit. Well, we've got the solution of APU student storage for you, however. Because it doesn't matter how much stuff you have either. Even how much money you spent on it does not make a difference. We understand that no matter the size or price of the Azusa Pacific University student storage, it's important to you, however. Because of that, we make it our business to keep it safe and secure! Hence, security is our main concern. On top of this, all our services are simple, as well as affordable. We also offer you two services that are specifically designed with student needs in mind:
Storage units near Azusa Pacific University
These are Box-n-go storage units that we deliver close to your student housing. You pack your belongings into them yourself, however. Once you are done, we come back and pick the whole unit up. Then we will take it to your cheap storage 91702. If you have furniture and lots of belongings, this option of storage units near Azusa Pacific University is perfect for you. Regardless if you are living in an off-campus apartment, or if you are sharing this unit with a friend.
Valet storage units in 91702, near Azusa Pacific
This service is called Box-n-Go U. We mail you a box kit. You pack your belongings into these cardboard boxes yourself, however. Once you are finished, you login to your online account. Schedule the paick up. Then, on the day of pick up, we come into your home, label everything, pick up everything that was labeled and take it to the storage units 91702. At the end of your summer break we deliver all your items back. You can store your own boxes, furniture and bikes too. because of its flexibility this option is perfect for a dorm student. It is also a right fit when you do not have a lot of stuff and do not want to do the heavy lifting.
Convenience of APU Student Storage
Because we care, with our service you don't have to rent a truck. You also don't have to drive to get your stuff. Because when you are ready for it again we bring it to you again. It is all very easy. (Click on the menu above for more detailed information about our services). You can relax now however. Because we get it that as a student you may not have a car. Also you may not have the time to devote to moving. We also get it that your belongings are special, and require care even if you don't live in a big expensive house and it's just a few belongings from your dorm we are packing up. This is how storage units near Azusa Pacific University can come to your rescue. We're careful, we're fast, and we're easy to talk to! Click around on the site and you'll find we are very straightforward about our rates, unlike most storage places 91702. Azusa Pacific University student storage is really easy with us. We use the latest and the most efficient systems of pick up, delivery, and storage, and we can boast a 100% rate of zero break-ins during the last five years. Yep, that's right: Zero break-ins. This is not just by luck, we know our stuff. Hence, you can be rest assured, our storage units in 91702 will take care of you.
Access to Stored Belongings in storage units in 91702
Access to the storage units near Azusa Pacific University is very easy and convenient, however. Because, all we ask is for you to give us a 1 day notice. We will pull your self storage near APU units from inside the storage warehouse. Then we place your units in a designated special access area. Also when you come, you will be able to drive up right to your units. This service is FREE to Box-n-Go customers, however frequently they want to visit. Also this service of Azusa Pacific University student storage represents an incredible convenience. Because its drive up access at no extra cost!
Security of self storage near APU
We've got it down to a science, however. We know how to keep your self storage near APU safe. Because, it all comes down to access. Who has access to the building that carries your unit when you are not there? Especially when you're at class or surfing the beach? Well, with most APU Student Storage companies anyone else who has storage in the building will be allowed in – meaning that they might pick up their stuff, and then pick up yours. Our system is state-of-the-art and high in common sense: Because we just don't let people in our building. Only employees who have been screened and are trusted enter the premises, however. Because of this we don't have break-ins in our Azusa Pacific University student storage in 91702 service facilities. Sure there are many other reasons to choose Box-n-Go for self storage near APU, however. Like customer service for example. We've worked with APU students before and their storage needs are familiar to us. So if you have a question about how to get access to the storage units near Azusa Pacific University, for example, we may already know the answer. Firstly look around the site. Secondly, contact us today for a free quote for storage units in 91702. Because we'd love to make your move painless and fun. Yes even fun. Because, self storage rental near 91702 by Box-n-Go is an awesome solution.
Compare Box-n-Go Service to Other Storage Near Azusa Pacific University Options
When it comes to storage, there are many options. However, not all of them are alike. Also, in many cases, with a local traditional storage facility, you will need to rent avehichle to transport your belongings into a storage room. This means you will likely be renting a truck, however. Because driving a truck is not that simple. Also, it means you will be handling your beongings twice. Firstly to load the truck. Then again to move them into a storage unit. Box-n-Go eliminates all this work, however. Because of this we invite you to drive by the local facilities. Check out their offerings and services, however. Compare and make a desicion for yourself, however:
Price Self Storage Azusa – 1110 W Foothill Blvd, Azusa, CA 91702
Public Storage Azusa – 791 S Azusa Ave, Azusa, CA 91702
Covina Self Storage – 1101 N Azusa Ave,
Smart Stop Storage 91702 – 1111 W Gladstone St, Azusa, CA 91702
U Haul Moving & Storage – 1040 N Azusa Ave
Storage near Azusa Pacific benefits you can count on
Only pay for the amount of storage you need.
Above all, you don't have to get a massive summer storage unit near Azusa Pacific. Especially if you only have a few things to pack away. Also, small units can easily fit some clothing, books and holiday décor. All without spending the money on a bigger unit, however. You can also get a larger unit if you have more to stash for the summer, and then ask to trade it in for a smaller unit once you return to school and move back into your dorm.
Choose Box-n-Go storage units near Azusa Pacific and get easy, drive-up access.
Storage to go with drive-up access simplifies the entire process even more. You can also quickly enter the storage unit to drop off or pick up items. Also, if you have very heavy items, you just have to get them off your vehicle and into the storage unit. Besides you won't have to fight with putting them on a cart and getting them on an elevator. Drive-up access is also ideal if you're storing a vehicle for the summer or while you're away on vacation. When considering the traditional storage units near Azusa Pacific, the only item about drive-up access is that when you move your items in, you'll be outside a lot of the time, which may get warm depending on where you live. While the unit itself will probably be climate-controlled, you're going to have the door open to the outdoors, which will let in a lot of heat, making you uncomfortable. Hence this is a reason to weigh the pros and cons of having an indoor unit without drive-up access. Perhaps you're only going to make one trip to get everything in the unit, for example. Also, you're not going to be loading new items in every few days. Then it may be worth it to you to get through one warm day and keep the drive-up access. You can also try to move everything in on a day that's not too warm or as early as possible in the season to avoid the heat.
Box-n-Go Student Storage Services are also available at the following nearby Colleges and Universities:
Cal Poly Pomona CalTech (California Institute of Technology) Claremont Colleges La Sierra University UC Riverside University of La Verne Article tags: storage units near Azusa Pacific University