Great Student Storage Options
200+ 5-STAR
REVIEWS
A+ BBB
RATING
LOWEST PRICE
GUARANTEE
Choose the Best Service For Your Needs
Self
Load
A la Carte
Valet
Access Notice
1 Day
3 Day
Min. Return Notice
7 Days
5 Days
I want to:
Are you a student?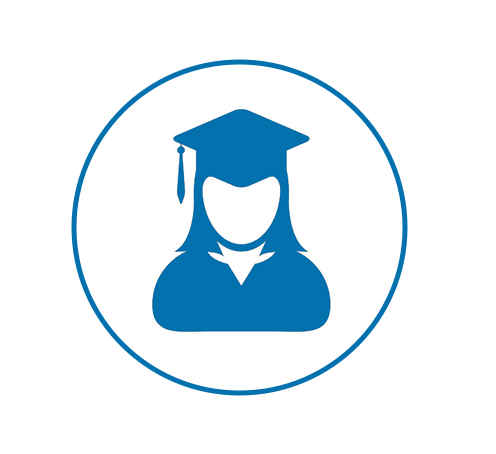 Why Box-n-Go? Here is Our Promise:
5 minutes online ordering
Store anything – no truck rental/driving!
No heavy lifting valet service
Secure, climate friendly facility
Can ship nationwide
I want to:
Are you a student?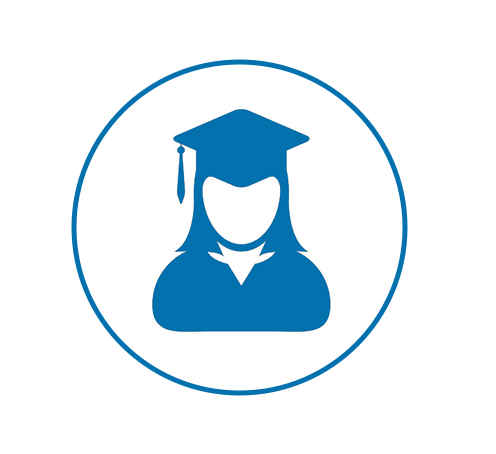 See How Our Student Storage Works
Self-Load Storage
Delivery to some campus locations may be limited.
I want to:
Are you a student?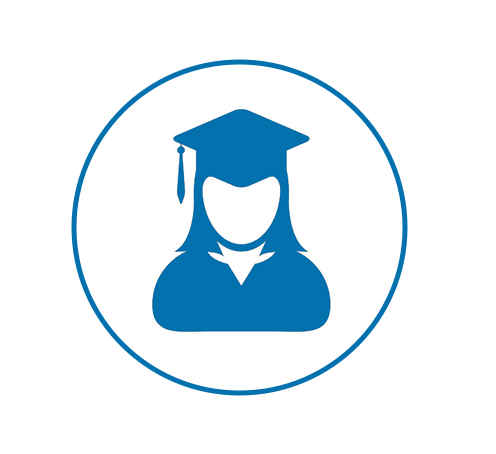 Additional Service Options
Local Moving
Load Help
Long Dist. Moving
Do not see what you are looking for?
What Our Customers Think
I want to:
Are you a student?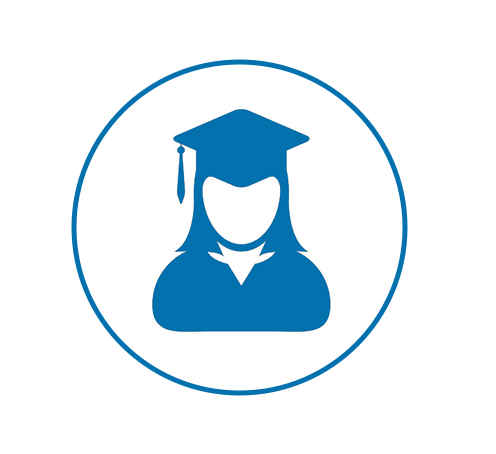 Storage Units Near Cal Poly Pomona
so, are you a Cal Poly Pomona Student? Cal Poly is a great schools that has been producing some of the top specialists in the country since 1938. We know that the high standards at your school come with lots of demands on your time, however. So, when you are looking for the storage units near Cal Poly Pomona campus, you do not need to waste a lot of time. This is because Box-n-Go CSU Pomona Storage is your solution for your Cal Poly Student Storage needs. Once you become a student, however, you will have a different problem – what to store when heading home for the summer. this is why CSU storage units made available to students via Box-n-Go are the answer to all your storage questions. Because Box-n-Go storage units near Cal Poly Pomona are attractive option for many Cal Poly Pomona students. Students looking for storage as well as moving within the Southern California or beyond. Judge for yourself however! Hence read on to know more about storage near Cal Poly Pomona.
How Box-n-Go Storage Units near Cal Poly Pomona can help you.
Firstly storage unit for off campus students. These are Box-n-Go storage containers that we deliver close to your housing, for example. You pack them yourself, however. Once you are done, we come back and pick the whole unit up and, after that take it to storage. This option is also perfect if you are living in an off-campus apartment. Also if you are sharing this unit with a friend. Because who would rather not have to make multiple trips to and from their storage unit? Is there anything more convenient then a storage container delivered to you? This can save any Cal Poly Pomona student time, also energy regardless of whether they are looking for short-term or long-term storage.
Moving?
Whether moving away from Southern California for a little while or a longer while, Cal Poly Student Storage have you covered. If you're a CSU student, chances are you have seen a Box-n-Go storage near Cal Poly Pomona, as well as on or around campus. So save yourself a lot of hassle, money and time. No need to rent a truck, pack and unpack it multiple times, also drive it to and from the storage facility. All because Box-n-Go will bring conveniently sized portable storage units near Cal Poly Pomona to you!
Convenience of Storage near Cal Poly Pomona
With Box-n-Go Storage convenient as well as affordable storage units near Cal Poly Pomona you do not even have to leave your home. Therefore, you make all the arrangements online or over the phone. We will deliver your storage near Cal Poly Pomona to you, place them where convenient for you and come back to pack them up once you are done packing. Additionally, access to your belongings is easy. You have a choice of a FREE access to our facility with just a two-hour notice, however. Or for a fee, we can re-deliver your units to you (few days notice is required for deliveries however). Furthermore, our experienced friendly staff will make you feel at home. Because we are just a short drive away from Cal Poly Pomona and offer many advantages.
Valet storage service
Firstly, this service is called Box-n-Go U. We mail you a box kit, usually via USPS. You pack your belongings into these cardboard boxes yourself, however. Once you are done, you login to your online account and schedule the pick-up. After that, on the day of pick up, we come into your residence. We pick up everything after we label everything of course. After that we take it to storage near Cal Poly Pomona. At the end of your summer break, however, we deliver all your items back. You can store your own boxes, furniture, as well as bikes, couches, mattresses too. Because of its flexibility, this option is perfect for a dorm student. Also when you do not have a lot of stuff and do not want to do the heavy lifting.
Box-n-Go Cal Poly Pomona Storage: helping to create a stress-free college moving experience with our Cal Poly Student Storage units
Determining what your storage units near Cal Poly Pomona needs are can be an onerous task however. Because of this you should seek a self-storage near Cal Poly Pomona that can assist you with all of your moving as well as storage needs. Firstly, at Box-n-Go Cal Poly student storage service, we provide storage 91768 and surrounding areas. Whether going abroad as well as taking the summer off from school, you can rest assured we provide flexible and affordable storage units 91768 options.
Cal Poly Pomona Storage makes it easy to transport your items to and from your dorm.
At Box-n-Go Cal Poly Student storage near Cal Poly Pomona, we provide portable storage units near 91768 delivered right to your doorstep, however. Yes, there's no need for a truck rental. There's also no need to unload and load your truck. After that there's no need to lift or carry heavy items. Call Box-n-Go and make arrangements for us to deliver your storage units to your location, home or dorm for example. Further, after you pack the storage units near Cal Poly Pomona, give us a call.  We will then come, pick up your packed Cal Poly Student Storage and take it to storage. After that we will deliver it to your dorm or wherever you would like.
Box-n-Go Cal Poly Pomona Storage: the simple and affordable solution for Cal Poly Student Storage!
At Box-n- Go Storage near Cal Poly Pomona, we understand that as a college student, you are also on a budget. You have to pay for books, tuition, college fees, as well as your own food (and let's not forget beer for those who want to join the fraternity). Because of this we offer flexible and affordable storage options that match your budget. Also, best of all, you only pay for the storage container you use—not extra space like most other storage facilities charge for. In addition to affordability, Box-n-Go offers flexible solutions for CSU faculty and Cal Poly Students. So for complete moving and storage needs, call Box-n-Go Student Storage in Pomona today. Because we are proud to provide Cal Poly Student Storage for CSU students and Pomona residents with convenient portable storage units. Rent yours today!
Reasons why Box-n-Go CSU Storage Units is the answer you're looking for:
No hidden fees or gimmicks
FREE Drive Up Access, with a day notice however
Limited Protection Coverage for FREE, unlike in most other places
Pay only for space you need (order an extra unit. We won't charge you unless you use it).
Load/unload once because there is no truck rental
Indoor storage, but at affordable rates
Surveillance cameras as well as security patrols
Packing boxes, as well as other moving supplies
Open 6 Days a week, except major holidays however
Month to Month Rentals as well as commitment discounts
Professional, friendly service
Credit cards accepted, however no American Express please
Box-n-Go
makes it easy for students and faculty to store belongings between semesters, also over long summers. Additionally,  storage units near Cal Poly Pomona are the #1 way for you to take care of all your storage needs. So call us today and get a quote for a rental storage near Cal Poly Pomona!
Compare Box-n-Go to other cheap storage units in Pomona California
When looking for Cal Poly summer storage, finding available space is not that hard. However, finding a company that specializes in college storage services Cal Poly is much more difficult. Most companies just offer you a storage facilities near 91768, however. If they not have the size you need available, for example, you will have to rent something larger and pay more for it. Also, the unit or its location may not be convenient. Hence you will need a car or a truck to transport your belongings there. This adds costs, above all, and lots of effort. Nobody cares about your finals, for instance. No help is available otherwise. So all you have is a bunch of storage locations in 91768, but no easy way getting there. Things are different with Box-n-Go, however. But do not just take our word for it. Check out the below listed facilities. After that compare for yourself:
Storage Outlet Pomona – 150 County Rd, Pomona, CA 91768
A-American Storage – 2157 Murchison Ave, Pomona, CA 91768
Public Storage 91768 – 730 E 1st St, Pomona, CA 91768
Pomona 71 Storage – 1710 W 2nd St, Pomona, CA 91768
Extra Space Storage Pomona – 601 Ridgeway St, Pomona, CA 91768
A-American Self Storage Pomona – 2157 Murchison Ave, Pomona, CA 91768
Storage Etc. Pomona – 863 Towne Center Dr, Pomona, CA 91768
Finding affordable self storage Pomona CA may not be easy, the one that works for you that is. However, once you find Box-n-Go, the rest is a breeze. Cal Poly summer storage delivered!
Box-n-Go Student Storage Services are available at the following Southland's Colleges and Universities:
Claremont Colleges
Claremont McKenna College
Harvey Mudd College
Keck Graduate Institute
La Sierra University
Pitzer College
Pomona College
Scripps College
UC Riverside
University of La Verne