Great Student Storage Options
200+ 5-STAR
REVIEWS
A+ BBB
RATING
LOWEST PRICE
GUARANTEE
Choose the Best Service For Your Needs
Self
Load
A la Carte
Valet
Access Notice
1 Day
3 Day
Min. Return Notice
7 Days
5 Days
I want to:
Are you a student?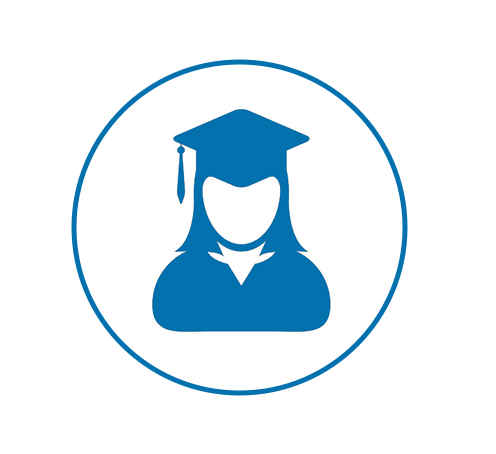 Why Box-n-Go? Here is Our Promise:
5 minutes online ordering
Store anything – no truck rental/driving!
No heavy lifting valet service
Secure, climate friendly facility
Can ship nationwide
I want to:
Are you a student?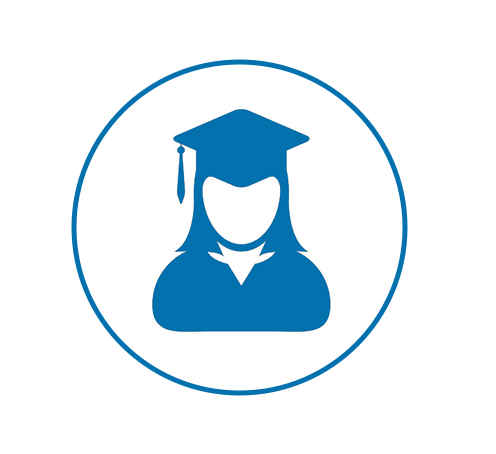 See How Our Student Storage Works
Self-Load Storage
Delivery to some campus locations may be limited.
I want to:
Are you a student?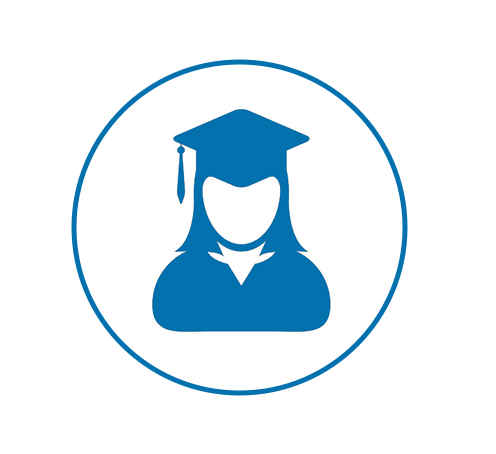 Additional Service Options
Local Moving
Load Help
Long Dist. Moving
Do not see what you are looking for?
What Our Customers Think
I want to:
Are you a student?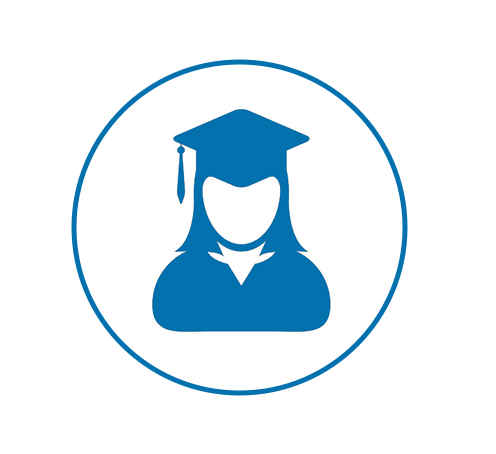 Claremont Student Storage Lockers – Personal Storage
So, are you a student at one of the Claremont Colleges? Firstly, congratulations are in order! Because you are attending some of the most prestigious institutions of higher learning in the country. Institution offering the best education available since 1925. Also because you are living at one of the most beautiful campuses of any school out there. However, now that the year is coming to a close you must be searching for storage near campus for summer break? So, are you moving out for the summer or planning to study abroad? Do you need to know what to do with all your belongings, however? In addition to other options, Box-n-Go provides affordable Claremont student storage lockers to help you out. Are you wondering whether Claremont colleges student storage is a good option for you or not? Therefore do you want to know how storage units near Claremont colleges can help you? If so, read on to know more about Claremont colleges summer storage options.
Box-n-Go has been serving Claremont college students for over a decade, but that is just the begining. We are also one of the most reliable provider of storage units near Claremont colleges. In addition to self storage and moving we are providing two storage and moving services that address any need. Hence we invite you to take a look at the following services for Claremont colleges summer storage options.
Claremont student storage lockers
These are Box-n-go Claremont student storage lockers that we deliver close to your housing, however close your school permits us. You pack them yourself, however. Once you are done, we come back and pick the whole unit up and take it to storage units near Claremont colleges. This option is perfect if you are living in an off-campus apartment, also if you are sharing this unit with a friend.
Storage Valet – Claremont colleges student storage alternative
This service is called Box-n-Go U. Firstly, we mail you a box kit. You pack your belongings into these cardboard boxes yourself however. Once you are done, you login to your online account and schedule the pick-up. On the day of pick up, we come into your home, pick up everything that was labeled as well as take it to storage. At the end of your summer break we deliver all your items back, however, you do have to schedule the service in advance. You can store your own boxes, furniture, also bikes, desks too. This option of storage units near Claremont colleges is perfect for a dorm student or when you do not have a lot of stuff and do not want to do the heavy lifting. Undoubtedly, this is one of the most popular Claremont colleges summer storage options. Because we
deliver a student storage locker
to you, you can easily store all your belongings over the summer. Additionally, we'll send a crew of our student movers to you to pick up individual items for Claremont colleges student storage. However, as any student knows Claremont student storage lockers is the ideal way to store your school belongings. Because you can store jutst about anything: books, PC, laptop and printer, TVs or bicycles. Furthermore, anything that you don't want to take with you, store with us. Our Claremont colleges student storage service simplifies the move-in and move-out process making it rather stress FREE. So if you are searching for storage units near Claremont colleges, search no more. Because we are offering the best Claremont colleges summer storage options.
Our Claremont student storage lockers services are very simple:
Firstly, we deliver one or several of our spacious 8'x5' student storage lockers right to your location. In addition, each is sized to hold a room to room and one half of furniture and belongings. In addition, we can send in a crew of student movers to help you move out with one of the Claremont colleges summer storage options.
After you have packed everything you are storing, we come back, pick up the entire unit, or individual items and store it indoors for as long as you want us to.
When you need your belongings back, we deliver your student storage unit back to your new location.
Because of our easy-to-use Claremont student storage lockers, you will see why customers use us every year. Hence, you don't have to mail everything back home.  So subsequently our mobile self-storage units of Claremont colleges student storage will be available at your college or University for pick up.
Packing Tips for Claremont Colleges Student Storage Lockers:
Before packing cartons of Claremont colleges student storage, you'll need to wrap most items to protect them from scratching and breakage. There are a variety of materials available, including bubble pack, foam peanuts, also tissue paper. However, most professionals use bundles of clean, un printed newsprint paper.
Firstly, begin by placing a small stack of paper on a flat, uncluttered table or counter top. Round glasses and jars can be rolled up in two or three sheets of paper, however. After that always begin from a corner of the sheet and fold the sides in as you roll. Similarly, large or odd-shaped items require a similar technique. In other words, place them in the center of the sheet and bring the corners together. (It may be necessary to flip the item over and wrap it again from the other side, however.) Remember, when in doubt, use more paper! When the corners come together, secure them with tape.
Before packing each carton of Claremont colleges student storage, line the bottom with a few inches of wadded paper for padding. Then place large, heavy items on the bottom and lighter, more fragile items on the top. You need to load plates, books, also things of a similar shape vertically to utilize their own maximum structural strength. Don't overload cartons however. Keep them to a manageable weight, so you can lift them yourself. Also remember to fill in any voids and top off loaded cartons with wadded paper. Then tape cartons securely to avoid shifting while en route.
Box-n-Go Claremont student storage lockers service is simple:
Firstly, order Claremont student storage lockers and packing materials online or over the phone. After that everything will be delivered to you. After that we will come back later to pick up packed units and store them for the summer. When the new semester begins, your storage container(s) is delivered to your new dorm. If you wish in room pick up and delivery, we can also offer you our student movers crew that will pick up and deliver individual items to and from your dorm room. In conclusion, no doubt, we offer the best Claremont Colleges summer storage options. Contact
Box-n-Go
for storage units near Claremont Colleges service as soon as possible. Because you can ask whatever questions you may have, also book your storage delivery early to avoid delays. Finally, if you have a lot to store or planning on sharing a storage unit Claremont CA between friends, call us. As well as additional details about discounts on student storage lockers and packing materials. Access to your belongings is easy with Claremont colleges student storage service, however Because you have a choice of FREE access at our facility by advance appointment. Or, for a fee, we can also re-deliver your units to you (You need to notify us few days ahead of time for deliveries). In conclusion, let our experienced friendly staff make you feel at home. Our warehouse is also located just a short drive away from Claremont Colleges Campus.
Few Pointers About Climate Control
You want to keep your belongings in a safe climate, however. Because if you live in a very hot climate, like in Texas, you may not want to keep your belongings in your dorm room all summer long if it's not going to be temperate-controlled. Also, certain items are especially sensitive to excess heat, including electronics, wood and some clothing materials. So, to keep your items safe while you're home or away for the summer, choose climate-controlled or climate friendly summer storage. Also, here are a few more items you'll want to put in a climate-controlled unit:
Musical instruments, especially if they are made of wood
Antiques, because the value of these items is too high.
Leather furniture, especially if it can crack in dry, hot temperatures
Photographs, posters and other artwork, because these can easily get damaged with heat and humidity
Bicycles, since these also may require significant maintenance afterwards
Climate-controlled units manage temperature as well as humidity so that your items are never exposed to temperature extremes. Also remember that Box-n-Go storage units delivered to Claremont Colleges are climate friendly. Above all they are built like your house and equalize the humidity levels inside and outside. So there will be no moisture condensation inside your unit.
Relax, because you know your items are secure and safe
It's difficult to say "goodbye" to all of your belongings for two months, but with high-security store and go storage, you'll know that it'll all be there waiting for you when you return. However, storage facilities often have advanced safety features. For example units with alarms on them or video surveillance cameras. Even if you're going across the country or across the world for the summer, you'll know that all of your most important belongings are safe and sound.
Compare Box-n-Go Claremont Student Storage Lockers Services to Other Options
On the other hand there are numerous storage 91711 options available to you. However, you will have to do some homework and research them. Because, the traditional Claremont storage companies offer you storage lockers at their facilities. You will have to figure out how to transport your belongings there, for example. On the other hand, there are portable storage lockers that are designed for students and, therefore, can be delivered right to Claremont Colleges. These are much more convenient however. Also, another consideration is the climate control. The facilities that offer it are more expensive, however. Portable Claremont storage lockers are often climate friendly due to their construction. So there may not be a good reason for you to spend more money. In addition to the above, please also consider the convenience, insurance options, access (if it a ground level or not), scheduling, etc. Portable storage lockers can remain on campus for several days, however long is needed. So you can load them over few evenings. This will allow you to study freely, take your exams, but not worry about storage at all. In conclusion, compare various storage units Claremont CA for yourself:
Extra Space Storage Claremont CA – 525 W Arrow Hwy, Claremont, CA 91711
Reliabale Storage Claremont – 1495 Andrew Dr, Claremont, CA 91711
Storage Valet Claremont – 341 Bonnie Cir, Corona, CA 92880
Storquest Claremont – 454 W Baseline Rd, Claremont, CA 91711
Upland Self Storage – 2026 W Foothill Blvd
Extra Space Storage Claremont – 775 S Mills Ave, Claremont, CA 91711
Route 66 Self Storage  – 450 E Foothill Blvd
Storage Valet Claremont Colleges – 341 Bonnie Cir,
All American Mini Storage Claremont – 711 S Mills Ave, Claremont, CA 91711
Lock in low prices by booking early
If you want to get the best price possible, consider booking your unit in the springtime, even if you're not going to be storing much right now. You may be able to lock in to a lower price than you'd get in the summer, and keep that price for the next few months. The reason storage unit costs rise during the summertime is because more people need storage this time of year.
Ask about student discounts on your Claremont Storage units
If you're a college student, you may be able to score a discount however. You can also do it if you book a unit for five months or longer. Also if you are willing to pay upfront. Many storage facilities, especially those in college towns, will offer student discounts on smaller units. Therefore, if you don't see an offer on their website or social media, just ask about one. Another special that's often offered during the summertime is free upgrades. A lot of college students need small units, so if you currently have a small unit, you may be able to get a medium or large one for the same price just to free up units for the new renters.
Box-n-Go Student Storage Services are also available at the following nearby Colleges and Universities:
Claremont McKenna College
Harvey Mudd College
La Sierra University
Keck Graduate Institute
Pitzer College
Pomona College
Scripps College
UC Riverside
University of La Verne