RESERVE ONLINE IN MINUTES
RESERVE ONLINE IN MINUTES
Save 50% see how
No Truck Needed see why
No Heavy Lifting we can help load or move
200+ 5-STAR
REVIEWS
A+ BBB
RATING
LOWEST PRICE
GUARANTEE
Box-n-Go Storage & Moving - as Easy as 1-2-3
1
We Deliver
2
We Pick Up
3
We Store or Move
Store on your driveway or inside our secure facility. Load/unload only once. Ground level access.
I want to:
Are you a student?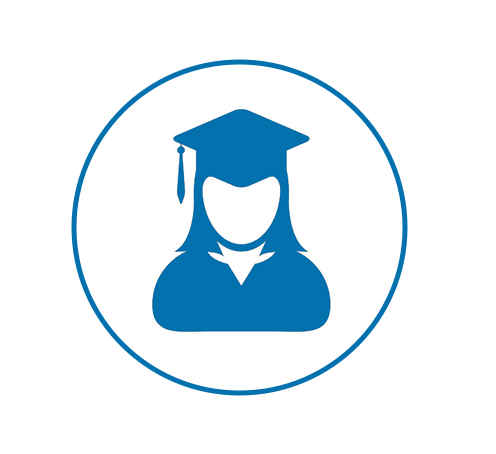 Available Sizes
Box-n-Go - XXL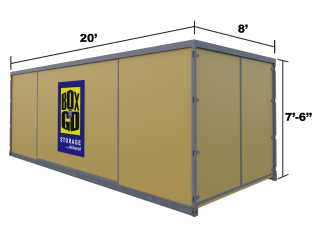 20' Container – all weather.
Perfect for 3-bedroom residence.
5-7 rooms, furniture, appliances, etc.
Learn More
Box-n-Go - XL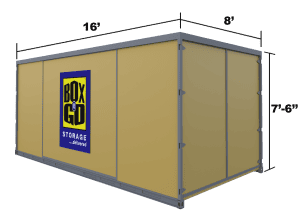 16' Container – all weather.
Perfect for 2-bedroom residence.
3-5 rooms, furniture, appliances, etc.
Learn More
Box-n-Go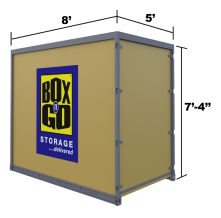 8' Container – all weather.
Modular – works for any need.
Each fits 1-1.5 rooms.
Learn More
I want to:
Are you a student?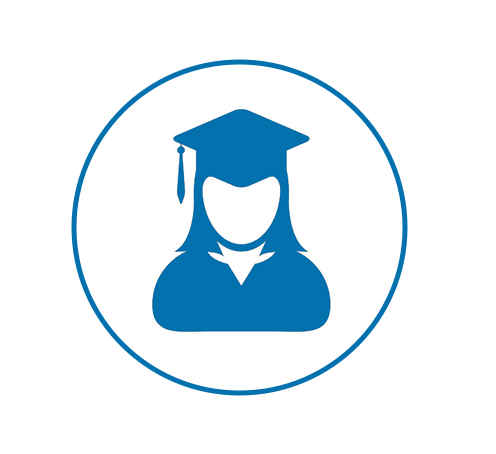 See How Our Services Can Work for You
Call or order online in minutes
We deliver storage to you
Pack at home, at your convinience
Store on your property or at indoor facility
Move locally or nationwide
I want to:
Are you a student?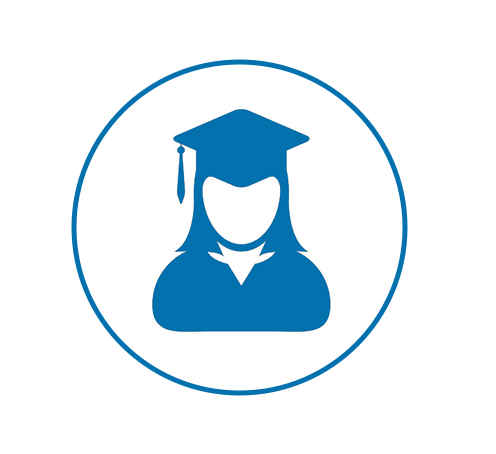 Our Services
Personal & Business Storage
Student Storage
Local & Nationwide Moving
Packing & Loading Help
Moving Boxes & Supplies
Do not see what you are looking for?
What Our Customers Think
I want to:
Are you a student?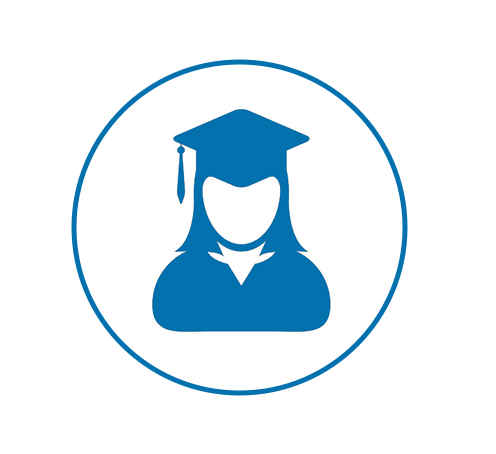 Why Box-n-Go? Here is Our Promise:
We are dedicated to deliver the best solution for almost any storage & moving need, with no gimmicks or hidden costs:
No truck to rent. We deliver storage to you!
Load/Unload only once.
Pay only for space you use.
Secure, climate-friendly facility.
Drive-up access
No Truck to rent…EVER!
Save money and time.
Reduce the risk of accidents and injuries.
No need to pay for gas, insurance & mileage!
Load ONCE Storage Solution!
You only need to load your belongings once!
No need to load and unload it all again into a storage unit.
All containers come with easy ground level access!
Pay Only for the Space You Use!


(if storing at our facility)
No not need to guess on how much space you actually need.
Order an extra 8' x 5' unit. Do not use it – do not pay for it.
Secure, Climate-Friendly Facility!
Highest degree of security and protection.
Our 8' x 5' units are breatheable – no mold or mildew.
No funky smell when your belongings return.
EASY Drive-Up Access!


(if storing at our facility)
Access your units at ground level.
No elevators, ramps, stairs to climb.
Schedule access appointment & drive straight to your units.
I want to:
Are you a student?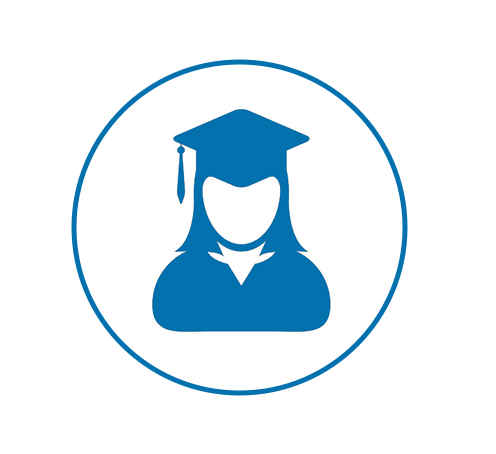 Summer Storage at Cal Lutheran with Box-n-Go Storage
Are you a student looking for an affordable CLU Student Storage option for the summer? Planning to spend a semester abroad and need storage near Cal Lutheran University for your belongings? Box-n-Go is a perfect solution for your storage and moving needs. Contact Box-n-Go for Summer Storage at Cal Lutheran today. Want to know about the options that we offer for Cal Lutheran University student storage? Read on to know more. Cal Lutheran University has been offering great education for for some 60 years. A beautiful campus located in Thousand Oaks is home to almost 3,000 students, who are being trained to become our future leaders. It is understandable that when a student spends a school year on campus, no one wants to leave for the summer. However, everybody must move out once the finals are done with.
CLU Student Storage

A college student searching for affordable Summer Storage at Cal Lutheran University may have a clear idea of what size storage space they need, for instance. However, making arrangements for it and moving into it is another part battle. No need to worry, however. CLU students need only reserve a Box-n-Go CLU students storage unit. This is because we take care of the rest. We know finding affordable, convenient and Summer Storage at Cal Lutheran University can be difficult. In addition, being students with better things to do, the moving process is even tougher. Let Box-n-Go help. Our portable Summer Storage at Cal Lutheran provides solutions for all CLU Student Storage needs. In general, Box-n-Go offers two services for college students:
Storage for Off Campus Students
Box-n-go offers the storage containers that we deliver close to your housing. You pack them yourself, however. Once you are done, we come back and pick the whole unit up and take it to storage. This option is perfect if you are living in an off-campus apartment, for example. Also, it is great if you are sharing this unit with a friend.
Valet storage service
This service is called Box-n-Go U. Firstly, we mail you a box kit. Once it is delivered, you pack your belongings into these cardboard boxes. When you are done, you login to your online account and schedule the pick-up. After that, on the day of pick up, we come into your home, pick up everything that was labeled and take it to storage. After that, at the end of your summer break we deliver all your items back. You can store your own boxes, furniture, also mini fridges, bikes too. This option is perfect for a dorm student, because when you do not have a lot of stuff and do not want to do the heavy lifting you do not have to.
How Box-n-Go Summer Storage at Cal Lutheran University works for you:
There is a growing trend among CLU students to use Box-n-Go CLU student storage facilities however. Because this is an attractive option for many California Lutheran University students looking for storage or moving solutions. Firstly, judge for yourself. Who would rather make multiple trips to and from their storage unit when a storage container could be more conveniently delivered to them? This can save any student time and energy, regardless of whether they are looking for short-term or long-term storage. Moving away from Southern California for a while? Summer storage units 91360 near Cal Lutheran is the answer.
Box-n-Go for Cal Lutheran University Student Storage
If you are a California Lutheran University student, chances are you've seen a Box-n-Go container, or a truck for example. Because Cal Lutheran University student storage is in your neighborhood. Hence, save yourself a lot of hassle, money and time. Because there is no need to rent a truck, pack and unpack it. Also no need to drive it to and from the storage facility. All because Box-n-Go will bring a conveniently sized CLU Student Storage unit to you! Finally, we are so confident in the value and quality of our Summer Storage at Cal Lutheran, we invite you to compare for yourself.
Self Storage units Close to California Lutheran University
We invite you to search other storage companies that also offer CLU Student Storage. Do not forget that Box-n-Go will beat any of their competitive rates, however. So call today and get your summer storage. Because they're going fast!
North Ranch Self Storage – CLU Storage, 4600 E Thousand Oaks Blvd, Westlake Village, CA 91360
Extra Space Storage – 3101 Grande Vista Dr
StorCal Self Storage Thousand Oaks – 2501 W Hillcrest Dr
Public Storage – CLU Storage, 30921 Agoura Rd, Westlake Village, CA 91360
Ventu Park Self Storage – 1166 Newbury Rd
Hollywood Storage Center of Thousand Oaks – 3425 Old Conejo Rd unit a
Agoura Self Storage – CLU Storage, 29301 Agoura Rd, Agoura Hills, CA 91360
Convenience of storage near Cal Lutheran University
With Box-n-Go storage is simple above all. Also, your parents do not need to fly in to help you store or move back in to the dorms. Because you can make all the arrangements online or over the phone. If you need to store for a semester, while studying abroad – no problem. You can take advantage of our term discounts, however, if you are storing long term. If you need to ship your belongings home, or to another school, we can help you with that too. Therefore, You are always in complete control. We also offer several levels of protection plans. Hence, should you be storing belongings that are valuable, please consider purchasing one of these plans.
Contact Us for CLU Student Storage 91360
So call Box-n-Go at 877-269-6461. Because our storage and moving consultants will go over all the services we offer. They will also help you choose the one that fits your needs and budget. Over the years we have seen about any possible scenario, for example. We also were able to help our customers overcome any obstacles they may face. That is why we design our services in the most flexible and affordable way, keeping the demands in mind. Hence, we have designed our price packages and student service offerings with you in mind. Whether you need a package deal with one time payment, or prefer the "pay as you go" monthly arrangements, we got your back. Please keep in mind therefore, that with one phone call you can address all of your needs. As well as to dedicate your valuable time to studying for the finals.
Box-n-Go Student Storage Services are also available at the following nearby Colleges and Universities:
Cal State University LA CSUN (Cal State University – Northridge) Occidental College Pepperdine University Woodbury University