Great Student Storage Options
200+ 5-STAR
REVIEWS
A+ BBB
RATING
LOWEST PRICE
GUARANTEE
Choose the Best Service For Your Needs
Self
Load
A la Carte
Valet
Access Notice
1 Day
3 Day
Min. Return Notice
7 Days
5 Days
I want to:
Are you a student?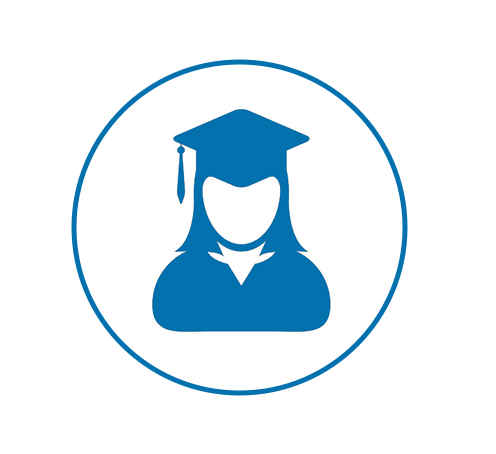 Why Box-n-Go? Here is Our Promise:
5 minutes online ordering
Store anything – no truck rental/driving!
No heavy lifting valet service
Secure, climate friendly facility
Can ship nationwide
I want to:
Are you a student?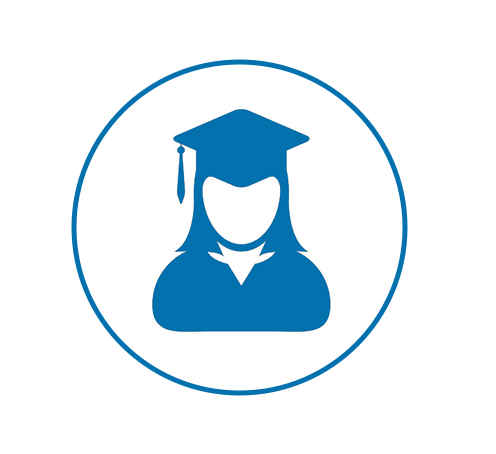 See How Our Student Storage Works
Self-Load Storage
Delivery to some campus locations may be limited.
I want to:
Are you a student?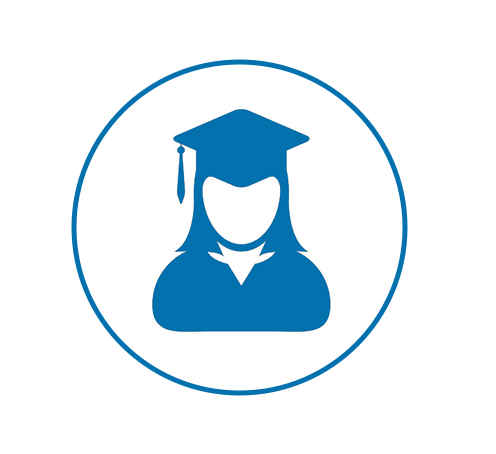 Additional Service Options
Local Moving
Load Help
Long Dist. Moving
Do not see what you are looking for?
What Our Customers Think
I want to:
Are you a student?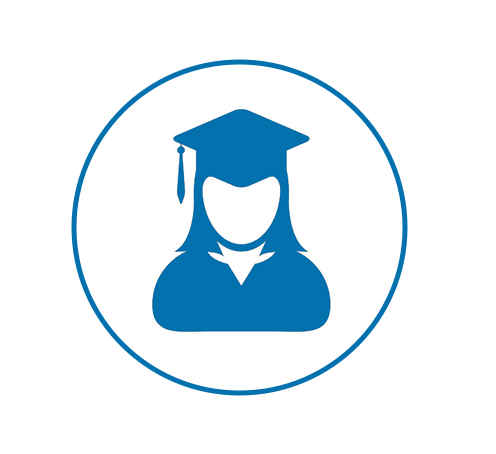 Pepperdine University Students Storage
So, are you a Pepperdine University student? Also, most importantly, do you need Pepperdine University students storage? Similarly, maybe you are a new college student ready to leave your home and embark on an experience of a lifetime? If so, you may need to try Pepperdine University campus storage services by Box-n-Go. While getting ready for college is exciting, there are still some important things you must do. Also, perhaps you are planning to spend a semester abroad and need storage for your belongings? Then finding a good Pepperdine University student storage is simple. So here is a strategy to find a cheap Pepperdine summer storage and moving for your needs! Firstly you need to decide what items you want to take with you to your dorm. Also what items you need to place in self storage near Pepperdine University.
Pepperdine University Student Storage Delivered to 90263 and 90265
Firstly, founded in 1937, Pepperdine campus is located in one of the most picturesque parts of the world – Malibu. While located in the foothill of Santa Monica mountains and overlooking the pacific ocean, the the campus setting provides the feeling of serenity. Who would want to think about summer storage near Pepperdine University when one is surrounded by such a beauty?! On top of it a college student may have a clear idea of what size Pepperdine University Students Storage they need, but finding, making arrangements for it and moving in it is another part of the battle. No need to worry, however. Because Pepperdine University students can always reserve a Box-n-Go mobile Pepperdine summer storage unit to solve all their moving and storage needs. Hence Box-n-go offers two services for Pepperdine students:
Self Storage near Pepperdine
Firstly this self Pepperdine University students storage service is provided via Box-n-go storage containers that we deliver close to your housing. However, please note that proximity of the unit location to your dorm varies. It also depends on where the school's administration allows the units to be placed. It is important because you pack them yourself. After that, once you are done, we come back and pick the whole unit up and take it to our self storage near Pepperdine. Hence this option of Pepperdine University Students Storage is perfect if you are living in an off-campus apartment. Also if you are sharing this Pepperdine summer storage with a friend.
Valet Pepperdine summer storage service
In contrast, this service is called Box-n-Go U. Firstly we start by mailing you a box kit. Then you pack your belongings into these cardboard boxes. After that once you are done, you login to your online account and schedule the pick-up. Finally, on the day of pick up, we come into your home. We then pick up everything that was labeled and take it to Pepperdine summer storage warehouse. Similarly, at the end of your summer break we deliver all your items back. You can store your own boxes, furniture, also mini fridges and bikes too. Hence this option is perfect for a dorm student. Also when you do not have a lot of stuff and do not want to do the heavy lifting. We know that finding affordable and convenient storage and moving option near Pepperdine University can be difficult, especially for Pepperdine University students who have better things to do with their time. Therefore this is why we created our services.
What items can you place in Pepperdine University Students Storage?
You may be wondering what can our Pepperdine University Students Storage actual hold, however. While you will be surprised to know that storage units are very spacious. Because one can hold all of your most favorite things.  It is your choice whether you want us to deliver the Pepperdine summer storage bins to your dorm Or use our convenient in-room pickup campus storage service. In all cases, however, your belongings are kept in our safe and secure warehouse of self storage near Pepperdine. You can rest assured that you can place the following items in your storage bins:
Futon bed, as well as regular beds
Folding chairs, as well as desk chairs
Ice coolers, small as well as large
Mini-fridge, as well as full size fridges
Books (however make sure to pack them into small boxes)
Videos/DVD's,Cd's, similar to above, we recommend packing these into small boxes
Instruments, however, please make sure to pack them into original crates.
Photos/Picture frames as well as photo albums.
Foldable /portable desks, as well as regular desks
Cooling fan and more, even portable AC units
As you can see, our campus storage containers are perfect for any college student!
At Box-n-Go, we understand that you are doing everything you can to prepare for college, however. That's why we want to take some tasks off your hands, and, hence,  help you with all of your Pepperdine University Students Storage needs. Because when you have Box-n-Go providing your Pepperdine Campus Storage, rest assured that you will have a stress-free college moving experience.
Pepperdine University students use Box-n-go to solve their storage needs.
Hence Box-n-Go portable storage is an attractive option for many students looking for storage, also moving within the Southern California or beyond. Judge for yourself however. One doesn't need to take a trip every now and then to the storage. Because all you have to do is make a call. Then we will deliver the Pepperdine summer storage to your doorstep. This can save time and energy, regardless of whether they are looking for a short term storage, long term storage, moving away from Southern California. So, if you are a Pepperdine University student chances are you have seen a Box-n-Go storage container in your neighborhood. Hence, save yourself a lot of hassle, money and time by booking self storage near Pepperdine.
Our Pepperdine University student storage is convenient, yet affordable!
At Box-n-Go, we understand that you are on a tight budget. After all, you are a new college student and will have to pay for a wide variety of things during your time on campus. We want to take the financial stress away from you, however. Because of this we offer affordable Pepperdine summer storage units that are within your budget. You can rest assured when you have Box-n-Go as your campus storage near 90263 Pepperdine, you will experience the following:
Free (limited) contents protection coverage
No cost drive-up access, because this is what makes it convenient
Packing supplies, because it is simple to shop for everything at the same place
Flexible rental options, because everyone needs are different
Pay only for the unit you need, which is another way of saying you don't need to pay for extra space
No hidden fees or gimmicks
Load/unload once, because there is no truck rental needed
Indoor storage
Surveillance cameras as well as live patrols
Packing supplies
Month to Month Rentals as well as commitment discounts
Professional, Friendly Service
Credit Cards Accepted, however no American Express please
Benefits
As a result of our approach there is no need to rent a truck. So there is no packing and unpacking multiple times. Also no driving to and from the storage facility. Because Box-n-Go will bring a conveniently sized portable Pepperdine University Students Storage unit to you! With Box-n-Go Storage convenient and affordable service provided for  Pepperdine University students you do not even have to leave your home, however. Because you can make all the arrangements online or over the phone. We will deliver your storage unit 90265 to you, place them where convenient for you. And we will come back to pack them up once you finish your packing. Access to your belongings is easy as well. Because you have a choice of a FREE access at our facility with just a 24-hour notice. However, for a fee, we can re-deliver your units to you (few days notice is required for deliveries). Our experienced friendly staff will make you feel at home. You just need to drive a little from Pepperdine University to get many advantages we offer.
Let Box-n-Go handle your storage needs while you get ready for college!
When it comes to preparing for college, you should focus on the important tasks. So, leave the moving and Pepperdine University Students Storage to a professional company. Hence that's where Box-n-Go comes in.  Because at Box-n-Go, we have years of experience assisting college students, homeowners, business owners, and residents of California move and store. Whether you need to store your items for a summer, a semester or for longer than anticipated, you can still feel at ease knowing we have you covered. Call
Box-n-Go
today and ask us how we can help you with all of your Pepperdine University campus storage needs! Storage rates for Pepperdine University Students are discounted and you can check them
here
. We are so confident in the value and quality of our storage services that we invite you to compare for yourself:
Public Self Storage near Pepperdine 30921 Agoura Road, Westlake Village, Ca, 90265
Malibu Self Storage – 3738 Cross Creek Road, Suite A1, Malibu, CA 90265
Calabasas Self Storage – 4200 Shadow Hills Rd, Agoura Hills, CA 91301
Extra Space Storage – 161 Duesenberg Dr, Thousand Oaks, CA 91362
Public Self Storage near Pepperdine 23811 Ventura Blvd, Calabasas, Ca, 90265
Life Storage – 5045 Old Scandia Ln, Calabasas, CA 91302
Agoura Self Storage – 29301 Agoura Rd, Agoura Hills, CA 91301
StorQuest Self Storage – 2531 Sawtelle Blvd, Los Angeles, CA 90064
Malibu Sky Self Storage – 28909 Pacific Coast Hwy, Malibu, CA 90265
Box-n-Go Student Storage Services are available at the following nearby Colleges and Universities:
CalTech (California Institute of Technology)
CLU (California Lutheran University)
CSUN (Cal State University – Northridge)
LMU
UCLA
Marymount California University
Occidental College
Woodbury University