Great Student Storage Options
200+ 5-STAR
REVIEWS
A+ BBB
RATING
LOWEST PRICE
GUARANTEE
Choose the Best Service For Your Needs
Self
Load
A la Carte
Valet
Access Notice
1 Day
3 Day
Min. Return Notice
7 Days
5 Days
I want to:
Are you a student?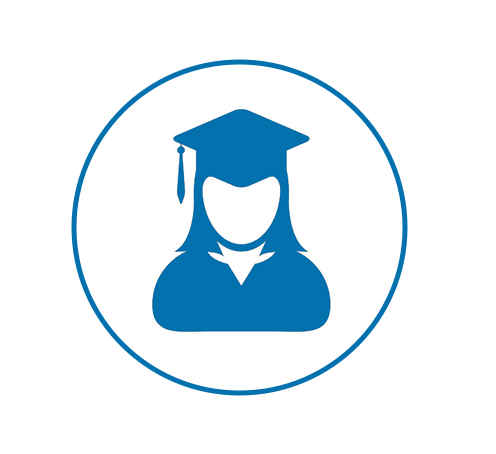 Why Box-n-Go? Here is Our Promise:
5 minutes online ordering
Store anything – no truck rental/driving!
No heavy lifting valet service
Secure, climate friendly facility
Can ship nationwide
I want to:
Are you a student?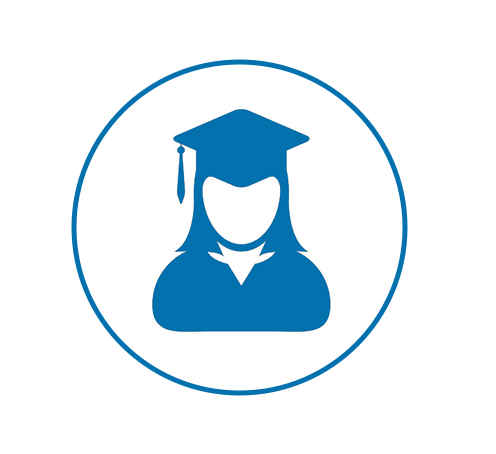 See How Our Student Storage Works
Self-Load Storage
Delivery to some campus locations may be limited.
I want to:
Are you a student?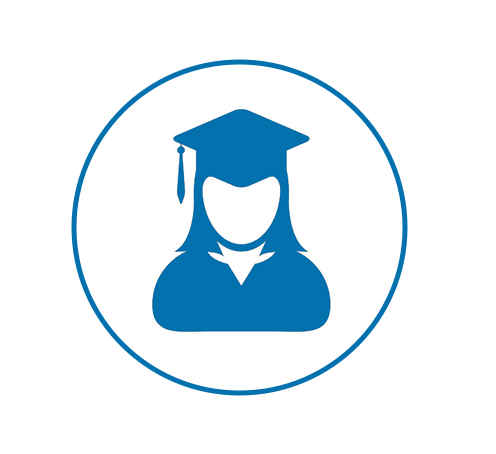 Additional Service Options
Local Moving
Load Help
Long Dist. Moving
Do not see what you are looking for?
What Our Customers Think
I want to:
Are you a student?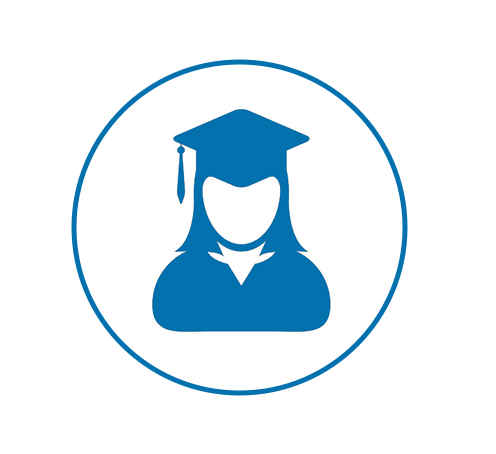 So you are looking for CSUN student storage service to help you pack for college or going home for the summer. When you are going away to college it can be difficult however. You have to determine which of belongings you should take with you , as well as which items you should put in self storage near CSUN. While it's no secret that dorm rooms are tiny, you still want to have a little piece of home with you while you are away.
Student Storage California State University Northridge
There are some things you will have to put in storage units near CSUN storage and others, however, you can leave at home. So, it begs the question: What should you pack for college? Of course, you don't want to take everything with you—there's simply not enough room in your dorm. However, you can use this list of fun things to pack for college and then place any other items you have in self storage near CSUN. Hence, read on to know more about CSUN students storage.
CSUN – a staple in the valley
CSUN has been a staple in the valley since 1958. With a burgeoning campus home to thousands of students as well as faculty. However CSUN has changed tremendously in the last two decades. Growing from mostly commuter school not so long ago, it is now home to many students all across the state, also the nation and even the world. CSUN students living in on and off-campus housing can always reserve a Box-n-Go mobile storage unit, however, to solve CSUN students storage problems as well as all their moving and storage needs. Because this is a very convenient option for many Cal State Northridge students looking for storage or moving within the Southern California or beyond. Judge for yourself, however. Who would rather not have to make multiple trips to and from their storage unit when a storage container could be more conveniently delivered to them?
Box-n-Go Storage Units near CSUN
Self Storage near CSUN – these are Box-n-go storage containers that we also deliver close to your housing. You pack them yourself however. After that, once you are done, we come back and pick the whole unit up and take it to storage. This option for CSUN students storage is perfect if you are living in an off-campus apartment, for example. Also if you are sharing this unit with a friend. Valet storage service – this service is called Box-n-Go U, in other words service for university students. Firstly, we mail you a box kit. You pack your belongings into these cardboard boxes yourself, however. After that, once you are done, you login to your online account and schedule the pick-up. After that, on the day of pick up, we come into your home, pick up everything that was labeled and take it to storage. Similarly, at the end of your summer break we deliver all your items back. You can store your own boxes, furniture, also mini fridges, bikes too. This option is perfect for a dorm student as well as when you do not have a lot of stuff. Also do not want to do the heavy lifting. You can use our self storage near CSUN services when going to college as well as when heading home for the summer. You can ship your belongings to us before the start of the year. CSUN students storage service will make it easier moving in, for example. When moving out, you can order a pick up or empty container delivery to your residence with storage units near CSUN.
Basic items you should pack for your door room with self storage near CSUN
Sheets- Your dorm may supply a bed, but they may not supply sheets. It's better to be safe than sorry—besides sleeping on your own fresh sheets is a better option anyway. If you have too many sheets, however, you can leave the rest in self storage near CSUN. Earplugs- Yes, your college roomies may be playing beer pong all night, but it doesn't mean you have to participate in the fun. However, you can get yourself some tiny ear plugs and drown out the noise. Besides, it will be your turn tomorrow to enjoy the fun! Earplugs are one item you certainly don't want to leave in student storage near CSU. Alarm Clock- Yes, you may have a handy dandy smart phone, but your battery probably died from you playing games and taking selfies. It's always best however, to have a backup. You simply don't want to be the one to tell the Professor that you are late to class because your phone died. Hence never leave your alarm clock in storage units near CSUN- this is a must if you want to pass all your exams. Posters/ Decorations- It is no secret that dorm rooms are small and dull, or, in other words design challenged. Because of this you can spice it up by adding your favorite posters. Also pictures frame and wall art. We won't tell anyone you have that old Backstreet Boys poster on your wall, for example. If you get to embarrassed you can always place it in CSUN storage however!
Basic items you need for cleaning/ sanitary needs
We all know that college is fun; however, it's also full of germs. Hence, you have to do some basic cleaning on your own.  But, don't fret my friend. Here are some simple cleaning supplies that will have you feeling like maid of the year, as a result. By the way, it's never recommended to leave cleaning liquids and hazardous chemicals in storage near CSUN, simply because such items are prohibited to be stored.
All purpose Disinfectant spray- No surface is immune to bacteria, pathogens as well as debris. Make sure however you have your spray close at hand. Also be ready to whip it out at the first sign of dust! Because of this, a disinfectant spray his is one thing you want on you at all times and  NOT in CSUN student storage.
Dust brush- Yes, you want to wipe off any cobwebs, also unnecessary debris with one simple swish. A dust brush will get the job done, however. When you have this little cleaning supply at hand, you will be glad that you didn't pack it by accident. So do not leave it in student storage near CSUN
Liquid Soap- Yes, you will have to maybe wash some dishes as well as clean your bathroom. Therefore the liquid soap is what you need for both!
While this is a short list for college packing and what you need before you place your items in CSUN students storage. There are so many other things you can bring to college. However, you don't want to get carried away and pack more stuff than you need with self storage near CSUN.  Anything you don't bring, you can place in storage units near CSUN.
Box-n-Go Student Storage
With Box-n-Go Storage convenient as well as affordable CSUN students storage service provided for Cal State Univ. Northridge students, you do not even have to leave your home. Because you can make all the arrangements online or over the phone. Firstly we will deliver your storage units near CSUN to you. Also place them where convenient for you as well as come back to pick them up once you finish packing. Access to your belongings is easy with CSUN students storage. You have a choice of a FREE access to our facility with just a 24-hour notice. Also for a fee, we can re-deliver your units to you (few days notice is required for deliveries). Our experienced friendly staff will make you feel at home.
Let Box-n-Go assist you with all your self storage near CSUN needs today!
When it comes to packing for college of course and placing your items in CSUN student storage, you can't take everything with you. That's why they have CSUN student  storage. If you can't take all of your favorite things with you, you can leave them in a safe and secure CSUN storage and moving.
Advantages of CSUN Students Storage
No hidden fees or gimmicks FREE drive up access, unlike at most facilities Limited protection coverage for FREE, so that you do not need to buy additional insurance Pay only for space you need (order an extra unit. We won't charge you unless you use it). Load/unload once, because there is no truck rental Indoor storage, however, at no additional cost Surveillance cameras, as well as rolling security patrols Packing supplies, as well as dollies Open 6 days a week, however not on major holidays Month to month rentals as well as commitment discounts Professional, friendly Service Credit Cards Accepted, however not American Express Here you can see the storage rates for CSUN students. We are confident in the value and quality of our storage units near CSUN. In fact we invite you to compare for yourself:
Public Storage Northridge – CSUN Students Storage, 19121 Parthenia St, Northridge, CA 91330
Socal Self Storage Northridge – 9000 Corbin Ave, Northridge, CA 91324
Extra Space Storage Northridge – 18500 Eddy St, Northridge, CA 91324
U Haul Moving & Storage Northridge – 18160 Parthenia St, Northridge, CA 91325
Public Storage Northridge  – 9341 Shirley Ave, Northridge, CA 91330
Golden State Storage Northridge – 18832 Rayen St, Northridge, CA 91324
Box-n-Go Student Storage Services are also available at the following nearby Colleges and Universities:
CalTech (California Institute of Technology)
CLU (California Lutheran University)
Occidental College
Pepperdine University
Woodbury University