Great Student Storage Options
200+ 5-STAR
REVIEWS
A+ BBB
RATING
LOWEST PRICE
GUARANTEE
Choose the Best Service For Your Needs
Self
Load
A la Carte
Valet
Access Notice
1 Day
3 Day
Min. Return Notice
7 Days
5 Days
I want to:
Are you a student?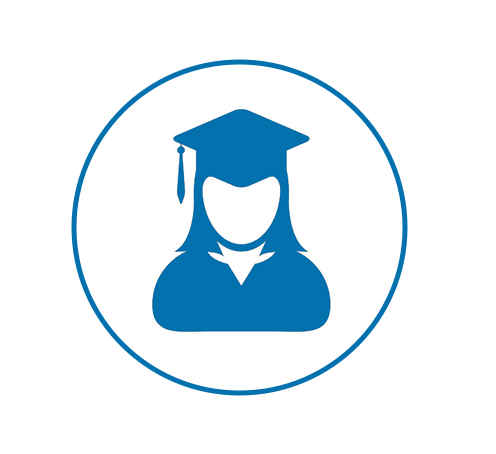 Why Box-n-Go? Here is Our Promise:
5 minutes online ordering
Store anything – no truck rental/driving!
No heavy lifting valet service
Secure, climate friendly facility
Can ship nationwide
I want to:
Are you a student?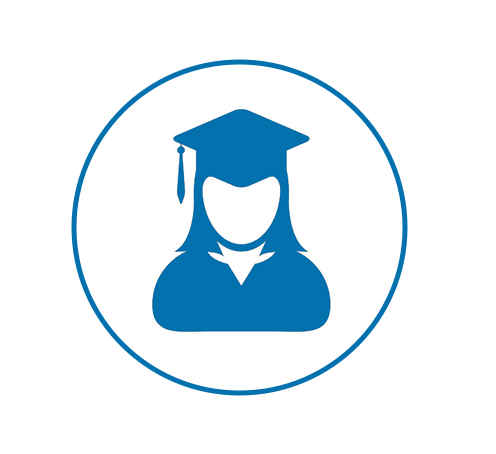 See How Our Student Storage Works
Self-Load Storage
Delivery to some campus locations may be limited.
I want to:
Are you a student?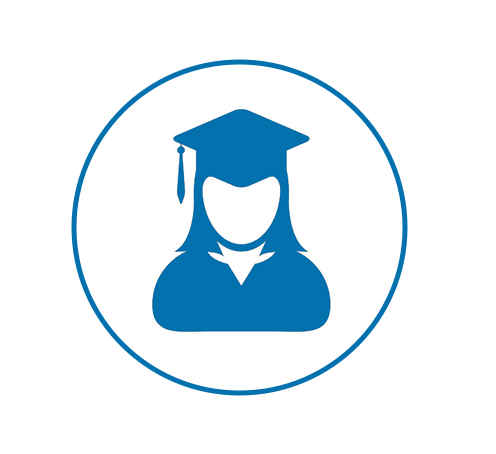 Additional Service Options
Local Moving
Load Help
Long Dist. Moving
Do not see what you are looking for?
What Our Customers Think
I want to:
Are you a student?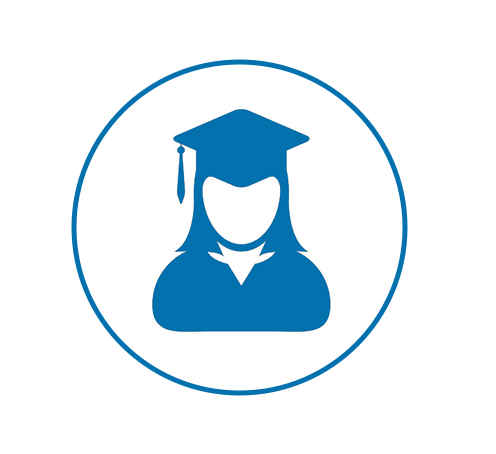 So, are you an Oxy student? Because if the answer is YES, then congratulations. Firstly, Occidental College has been a huge part of Los Angeles education community for the past 125 years. So, over the time span, it became a true leader in the liberal arts and sciences. Also, Oxy has been a home to many world renowned figures, including the former president Obama. Likewise, located in a small community of Eagle Rock, CA, Oxy's campus is a stone throw away from Pasadena. As well as a short drive from the downtown LA. As a student, however, living on the beautiful Oxy campus you may not want to go anywhere for the summer. Unfortunately, once the school year end you will have to move out. However, this is where Box-n-Go come in to assist you with Oxy student self storage. Because we offer the most convenient option of Occidental college student storage for you. So, if interested, read on to know how self storage near me 90041 service by Box-n-go can help you. Also preparing for summer is a fun and exciting time. However, it can also be stressful. Hence you have to take time out of your busy schedule to plan for a successful transition from your home to a college dorm. So, if you plan in advance, you will have a seamless college moving process. Because after you are done with your school year, you really do not want to move all your belongings back home. Therefore, this is the reason why the easiest solution to this is using storage.
Different Options of Oxy student Self Storage
Hence, the first step to moving away from your home is finding Oxy student self storage. Because, as you know, dorm rooms are shared space with hardly enough room. So you may not be able to fit all your belongings in your dorm room.  However, you can place your items in self storage near Occidental college for quick and easy access. Because as a college student on a budget, you have to consider the costs of Oxy student self storage. Why? It is because there's nothing more frustrating than overpaying for Occidental college student housing and storage. Hence, this is why it's important to do your research and shop for self storage near me 90041 that you can afford. As a result, Box-n-Go offers two services for Oxy Students:
Storage for off campus students
These are Box-n-go Oxy student self storage containers that we deliver close to your housing, however not inside it. You pack the units yourself, however. Once you are done with them, we come back and pick the whole unit up and take it to self storage near 90041. Certainly, this option of self storage near Occidental College is perfect if you are living in an off-campus apartment. Also if you are sharing this unit with a friend.
Valet storage service – self storage in 90041
Firstly, this service is called Box-n-Go U. Also, we start the service by mailing you a box kit. You pack your belongings into these cardboard boxes, yourself however. Once you are done, you login to your online account and schedule the pick-up. After that, on the day of pick up, we come into your home, pick up everything that was labeled and take it to cheap storage 90041. Similarly, at the end of your summer break we deliver all your items back. You can store your own boxes, furniture, mattresses, also bikes, mini fridges too. Hence this option of self storage near Occidental College is perfect for a dorm student. Or because you do not have a lot of stuff and do not want to do the heavy lifting.
Questions to ask before choosing a self storage close to Occidental College.
What size storage units do they offer, because storage units come in different sizes?
Will they deliver storage units to my dorm, because this eliminates the truck rental?
Will I have to rent and drive a moving truck, because this way I will have to get to the rental place and drive the large truck, which is risky?
Do they offer coverage protection, because I may store some items of greater value?
Do they have flexible payment options, because most people these days want to pay by credit card or PayPal?
Am I able to rent more than one storage unit for the reason that I have too much stuff?
What items can I place in the storage units, because this way I can plan what to take with me?
What Box-n-Go has to Offer as Self Storage near Occidental College?
A good Oxy student self storage company will take time to speak with you over the phone or in person to discuss all of your needs, however. Hence keeping our requirements for affordable storage 90041 in mind, we invite you to give us a call today. However, if you are wondering what you will get from us, then you will also be pleased to know we offer the following:
Free ground level loading and unloading, because it is much easier on your back.
Free drive-up access, because there is no reason to pay extra for it.
Flexible and affordable monthly rentals in contrast with many other storage places
Long-term storage discounts as a result of long term commitment
Indoor storage to keep your items safe from theft, because safety of your belongings is the last thing you want to worry about
Packing materials, so that you can get everything you need from one place
State of the art security, because you deserve it.
Flexible payment options (because we gladly accept credit cards)
How can our self storage near Occidental college assist you?
While you are away, you most likely want to make sure that your belongings are safe at all time. Therefore you want to make sure the self storage near Occidental College is safe and secure. Because at Box-n-Go, we understand the daily frustrations and concerns involved with moving to college and finding Occidental college student housing and storage. Hence we offer affordable Oxy student self storage solutions to make sure you have smooth transition from your home to college and back home.
Box-n-Go offer the best self storage in Los Angeles!
Likewise, at
Box-n- Go
, we know that you already have enough on your plate. Therefore, the last thing on your mind should be dealing with self storage in 90041. So that's where we are different. Box-n-Go is an innovative storage provider, however. Because our service frees up your time and saves you money. Similarly, using our service, instead of hiring movers, all you have to do is rent a storage container from our company. Once you rent a storage container, we will deliver it to your doorstep. When you finish packing your storage unit, we pick it up and deliver it to your dorm or our secure storage warehouse. In contrast, with
Box-n-Go Storage
convenient and affordable service provided for Occidental College students you do not even have to leave your home. Because you can make all the arrangements online or over the phone. We will deliver your storage units to you, place them where convenient for you, however difficult it may be. Then we will come back to pick them up once you are done packing. Above all, access to your belongings is easy with self storage in 90041. With us, you have a choice of a FREE access at our facility, however by appointment only. Also, for a fee, we can re-deliver your units to you (few days notice is required for deliveries). Our experienced friendly staff will make you feel at home when you are looking for self storage in 90041. Because of the many flexibility of our approach students love our service.
Storage facilities near 90041
Because we are so confident in the value and quality of our Oxy student self storage services that we invite you to compare for yourself:
2370 Colorado Blvd, Los Angeles, Ca, 90041, Public Storage – Occidental College Student Storage
StorQuest Self Storage – 2222 N Figueroa St, Los Angeles, CA 90065
Storage 4 Less – 2455 Colorado Blvd, Eagle Rock, CA 90041
Public Storage Near Me – 3810 Eagle Rock Blvd, Los Angeles, Ca, 90041, Public Storage – Occidental College Student Storage
Smart Move Moving and Storage 90041 – 4210 Verdugo Rd #6, Los Angeles, CA 90065
3017 San Fernando Road, Los Angeles, Ca, 90041, Public Storage – Occidental College Student Storage
SafKeep Storage –

2840 N San Fernando Rd, Los Angeles, CA 90065

UNITS Moving & Portable Storage of Los Angeles – 1520 Cypress Ave, Los Angeles, CA 90065
4101 North Figueroa St, Los Angeles, Ca, 90041, Public Storage – Occidental College Student Storage
Extra Space Storage Los Angeles, CA – 2904 Casitas Ave, Los Angeles, CA 90039
Because we want to earn your business, we advise you to check out the above facilities first. Due to the act that every location has different units and amenities, as well as rules, you do want to at least speak with them. As a result, get educated on what is available to you. Similarly, do some comparison shopping and then decide.
Box-n-Go Student Storage Services are also available at the following nearby Colleges and Universities:
ACCD (Art Center College of Design)
Cal State University LA
CalTech (California Institute of Technology)
CSUN (Cal State University – Northridge)
LA Film School
University of La Verne
USC University of Southern California
Woodbury University