Great Student Storage Options
200+ 5-STAR
REVIEWS
A+ BBB
RATING
LOWEST PRICE
GUARANTEE
Choose the Best Service For Your Needs
Self
Load
A la Carte
Valet
Access Notice
1 Day
3 Day
Min. Return Notice
7 Days
5 Days
I want to:
Are you a student?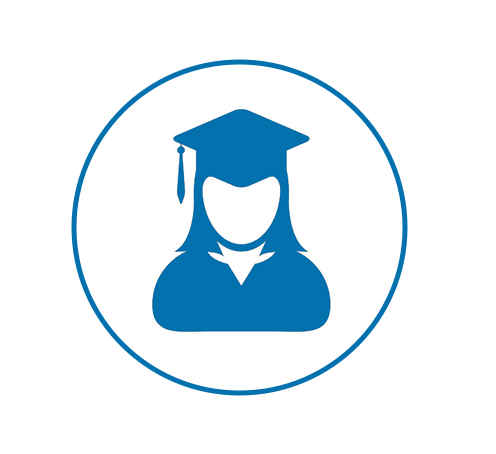 Why Box-n-Go? Here is Our Promise:
5 minutes online ordering
Store anything – no truck rental/driving!
No heavy lifting valet service
Secure, climate friendly facility
Can ship nationwide
I want to:
Are you a student?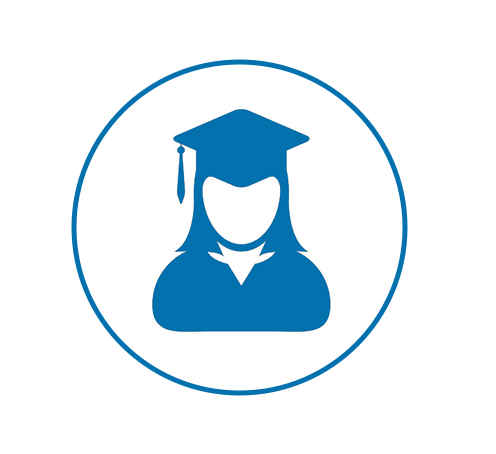 See How Our Student Storage Works
Self-Load Storage
Delivery to some campus locations may be limited.
I want to:
Are you a student?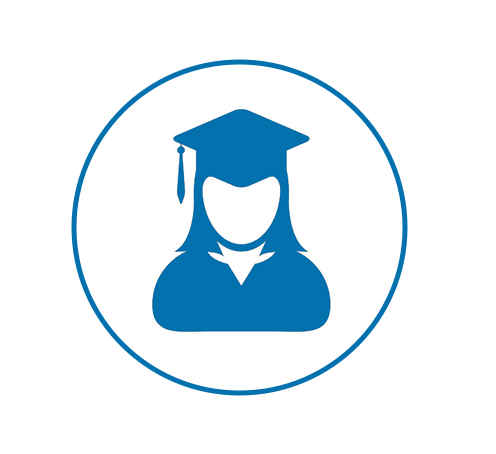 Additional Service Options
Local Moving
Load Help
Long Dist. Moving
Do not see what you are looking for?
What Our Customers Think
I want to:
Are you a student?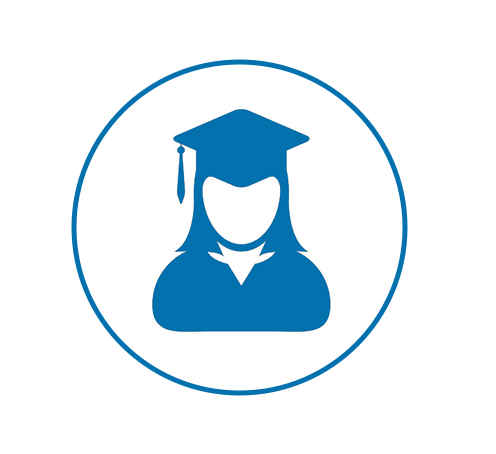 USC Campus Storage – Summer Storage
Congratulations on attending USC – one of the premier institutions of higher learning in the world! We understand the pressure of your student life, however. Hence we want to make sure we provide an easy way for you to store your belongings. Don't let this ruin your break, however! Because using USC storage containers service by Box-n-Go storage 90007 can help you resolve all your storage as well as moving concerns. Furthermore, you can clear out your dorm room or off campus apartment quickly and easily with the USC storage units. The best part is that this storage USC service is not only convenient, it is also affordable. So, how do these USC storage 90089 services work? Also, what advantage can they provide you with? Interested? Hence read on to know more about USC moving services.
Why Box-n-Go for USC storage near 90007?
As a USC student you have plenty to worry about academically. USC is a world renowned university, offering some of the best education there is since 1880! Hence we know that you have a lot on your plate. Therefore worrying about USC campus storage is the last thing we want you to do. Because of this, Box-n-Go has storage and moving services with you in mind. As a result, we offer affordable USC summer storage, designed specifically for students. So, are you already looking for storage units near USC? If yes, then you are at the right place. Because here, we are going to tell you how we can help you with cheap storage USC. When you have to vacate your dorm room it is always a hassle, you did come to college to have fun and do a little bit of studying! Because one way to reduce any interruption to your holiday fun is to use
Box-n-Go Storage
for your summer storage. Above all they will have mobile storage delivered to their dorm or rented room.
Box-n-Go USC Storage
Because
Box-n-Go
storage offers a simple USC storage containers service. The service that can save you time, energy as well as money. So all you need to do is simply order a storage unit or several. They will deliver them to USC (off campus however). After that pack the storage unit or boxes at your leisure. Finally, we will come pick up what you want to be stored. So, if you are storing your items for the summer, our USC moving services will then bring the storage unit to our storage facility located just a short drive away from USC. Better yet, at this secure 90007 storage unit location you will have a free drive up access to your storage unit, in contrast to traditional 90007 storage facility options. Box-n-Go Storage takes a few of the steps out of storage to free up your time. Because of the convenience of this service there is no need to rent a moving truck. Because of the fact that our storage units come to your front door you end up loading and unloading only once. this will save you lots of time, effort and cost. However, if you are moving, we can help you out there too. Because we can transport your items to your new location. Simply give us the address. Even if you are moving out of state, our USC moving services can accommodate your needs. Because our delivery truck will bring your USC storage unit or boxes that you have packed to your new residence. Once again, you can conveniently unload your USC storage containers at ground level.  Hence, moving and storage is easier than you imagined with the USC storage units services we offer.
Declutter before you use USC storage.
Before loading your storage a good tip is to declutter your possessions.  A great approach is to look at each item and think if you haven't used or worn something since you moved in, do you really need to keep it? So, if you get rid of all the unnecessary stuff you'll have to make a lot less trips to the storage. Further, you can donate or sell unwanted stuff. First of all, this mobile storage unit provides an ideal way to store by allowing you to pack and your belongings into the container on your own time. The mobile storage is then collected and taken into secure summer storage. Hence students can be assured their possessions are safe in the mobile unit. Your units can be accessed whenever you need them. Also you can have them sent anywhere in the country. So whatever your storage needs, the chances are you'll find a solution in mobile self-storage. Self-storage industry has expanded quickly over the past few years as individuals realize that this is a cost effective and more flexible solution than traditional storage. There are hundreds of reasons why people opt for self-storage for personal use, the most common of which include:
To simply declutter freeing up space in your residence.
As a store for all or part of your personal possessions while you move out for the summer break.
When it comes to storage, we offer two types of services:
USC Storage for off campus students
Firstly these are Box-n-go storage containers that we deliver close to your housing. You pack them yourself, however. After that, once you are done, we come back and pick the whole unit up and take it to storage. hence, this option is perfect if you are living in an off-campus apartment. Also if you are sharing this cheap storage USC unit with a friend.
Valet storage service
In contrast this service is called Box-n-Go U. Firstly we mail you a box kit. You pack your belongings into these cardboard boxes, yourself however. Once you are done, you login to your online account and schedule the pick-up. After that, on the day of pick up, we come into your home, pick up everything that was labeled and take it to storage. Finally, at the end of your summer break we deliver all your items back. You can store your own boxes, furniture, also luggage and bikes too. hence, this option of USC campus storage is perfect for a dorm student. Also when you do not have a lot of stuff and do not want to do the heavy lifting. It's easy, however! Order your preferred USC campus storage service. After that, pack your storage boxes or containers at your leisure. Finally, when you are ready, we will return to USC to pick up your belongings.
Packing Your Possessions for USC Storage
When it comes to the end of the semester it is time to pack up all of your dorm stuff and say goodbye to your college home. Hence, the key to getting a clean dorm is to think about putting your stuff away in storage. Further USC campus students should consider using
Box-n-Go U Storage
service with pick up at any USC residence. The key to vacating your dormitory room or rented apartment room and ensuring you have your room deposit returned is to plan well in advance and follow the guidelines below.
Plan Ahead
Book storage early and start loading it, try to send a few things home as soon as possible.  This will ease the pressure and reduce the amount of time you spend moving your stuff up and down the stairs.
Use Off Peak Time
Queuing for the elevator and trying to get a car or rental truck into a busy parking lot is not fun. Try to get your possessions removed from your room or dorm before or after the mad rush of end of term. If you live in a large dorm it will be difficult to ascertain the quietest times but it is well worth the effort. It can be very cost effective to use mobile storage. USC campus students will have ample time to load the storage units in their own time.  They will save on truck hire and any courier charges vacating their room.
Affordable USC summer storage option
Being on a budget can be tough when you are trying to decide what to do with your belongings.  Hours of packing and borrowing a friend's truck can take up time and be stressful in addition. Our USC campus storage services are very affordable. We offer two options for USC student summer storage service: storage containers or storage of individual items.  While we may not be the cheapest storage 90007 option, we have many storage specials 90007 that we publish. So take advantage of our offerings and start your summer break with a little extra cash in your pocket and your things safely stored away.
Secure USC campus storage
If you decide to store your belongings with us, you can finally put your mind at ease.  Our state-of-the art storage facility is safe and secure.  For extra protection, we have high quality locks available for purchase.  Our storage containers will keep your things dry, while clean and protected.  When we deliver your storage units near USC at the end of the summer, rest assured there will be no musty odor!
Convenient USC Storage Service
The USC campus storage services we offer are popular among USC students because they are so convenient. Delivery and pick-up of storage eliminates the need to hire a moving truck.  You only have to pack and unpack one time.  Everything we will do at ground level, loading, storage and unloading the USC campus storage.  When you need to empty your storage units near USC again, we will deliver it to where you need it. When it comes to USC student summer storage needs, it doesn't get more convenient than this, don't you agree?
Storage for Rent Near USC – Customer Service
What really sets
Box-n-Go Storage
apart from the rest of the cheap storage USC is a personal interest in customers.  Box-n-Go provides affordable and quality storage services, while taking care of clients.  Friendly and knowledgeable staff is always on hand to answer your storage and moving questions as a result. With summer break fast approaching. Hence many students are trying to determine what they are going to do with their things. The USC campus storage services provided by Box-n-Go Storage could be the best student summer storage solution you are looking for, however. So, if you want to book storage USC service or have questions for us, feel free to contact us. Above all, we will be happy to help you out. Hence, when looking for cheap storage 90007, researching the storage prices 90007 available online, search no further. So enjoy the rest of the school year and the following summer break!
USC Storage Flexibility specifically for students
Box-n-Go Storage
provide the most flexible and easy solution to USC storage. Because we can deliver any number of mobile storage units to your location. Hence schedule delivery or pick up when you need it. As a result, this will save you time and allow you to pack and store in your own time. With reasonable minimum rental periods as well as flexible notice periods, USC storage is a quick, cheap and effective solution for your short-term personal needs. Especially compared to more traditional storage methods. We can ship your storage units anywhere in the country. You can access your items if you need to, have control over and can feel confident that they will always be secure.
USC Moving Company – Box-n-Go delivers to your housing
We will deliver the USC campus storage containers to you and allow you to pack and store your items in a storage container over few evenings. When you are done packing, we will collect it and take it to our secure storage facility. We will keep the container at cheap storage USC for as long as required. You can start over the summer or over the semester abroad. You can take a year off. Whatever your situation calls for. When you come back, we will move your container to a new address or we can arrange a delivery to anywhere in the country. It is very convenient when you graduate and get a job in another city. The benefits of using USC campus storage containers are numerous:
Flexibility of packing your belongings on your own time, in contrast to situations involving the truck rental.
Load and unpack once only.
No need to rent and drive a truck however. Because we do all the collecting and delivering, so there's no need to worry about expensive truck hire, insurance or fuel.
Therefore you have a peace of mind, knowing your belongings are safe and secure at our storage site.
Compare Box-n-Go to Other Summer Storage Options
You have lots of options:
StorQuest Self Storage – 3707 S Hill St, Los Angeles, CA 90007
Public Storage 90007 – 3625 S Grand Ave, Los Angeles, CA 90007
U-Haul Moving & Storage of Downtown – 1836 S, Arapahoe St, Los Angeles, CA 90007
Extra Space Storage – 5555 S Western Ave, Los Angeles, CA 90062
Los Angeles Self Storage – 1000 W 6th St, Los Angeles, CA 90017
Campus Storage LLC
Clutter
Downtown Mini-Warehouse Mini Storage 90007 – 1050 W Washington Blvd, Los Angeles, CA 90015
Life Storage – 700 Slauson Ave, Los Angeles, CA 90011
La Self Storage – Los Angeles, CA 90017
Do your homework before you choose. Compare the services and prices offered by the above facilities to Box-n-Go. Judge for yourself, however. Box-n-Go Student Storage Services are also available at the following nearby Colleges and Universities: