RESERVE ONLINE IN MINUTES
RESERVE ONLINE IN MINUTES
Save 50% see how
No Truck Needed see why
No Heavy Lifting we can help load or move
200+ 5-STAR
REVIEWS
A+ BBB
RATING
LOWEST PRICE
GUARANTEE
Box-n-Go Storage & Moving - as Easy as 1-2-3
1
We Deliver
2
We Pick Up
3
We Store or Move
Store on your driveway or inside our secure facility. Load/unload only once. Ground level access.
I want to:
Are you a student?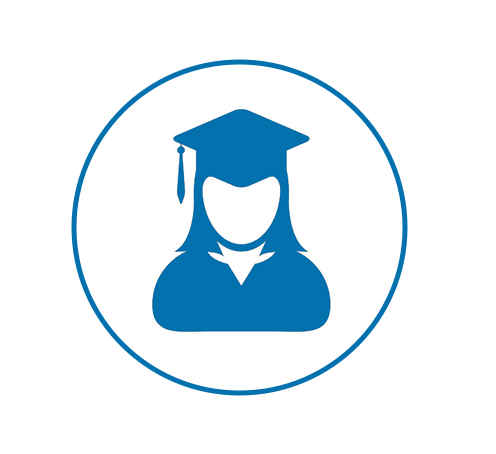 Available Sizes
Box-n-Go - XXL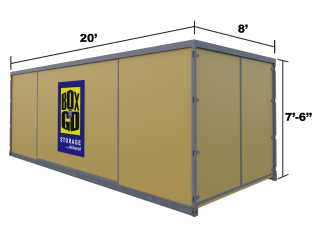 20' Container – all weather.
Perfect for 3-bedroom residence.
5-7 rooms, furniture, appliances, etc.
Learn More
Box-n-Go - XL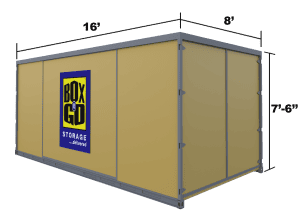 16' Container – all weather.
Perfect for 2-bedroom residence.
3-5 rooms, furniture, appliances, etc.
Learn More
Box-n-Go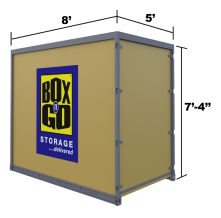 8' Container – all weather.
Modular – works for any need.
Each fits 1-1.5 rooms.
Learn More
I want to:
Are you a student?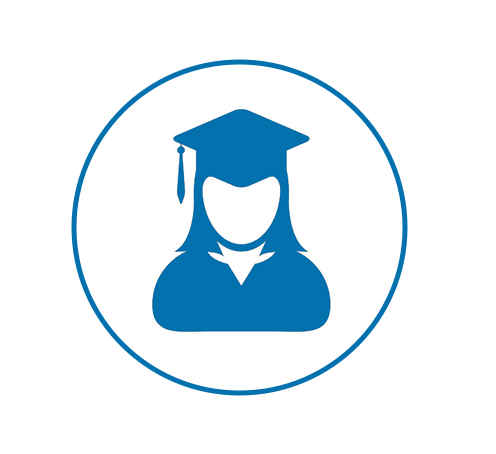 See How Our Services Can Work for You
Call or order online in minutes
We deliver storage to you
Pack at home, at your convinience
Store on your property or at indoor facility
Move locally or nationwide
I want to:
Are you a student?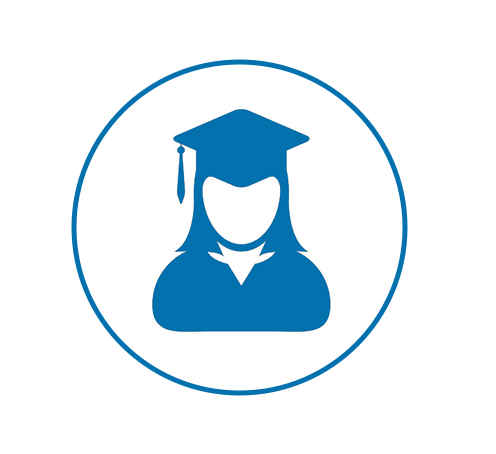 Our Services
Personal & Business Storage
Student Storage
Local & Nationwide Moving
Packing & Loading Help
Moving Boxes & Supplies
Do not see what you are looking for?
What Our Customers Think
I want to:
Are you a student?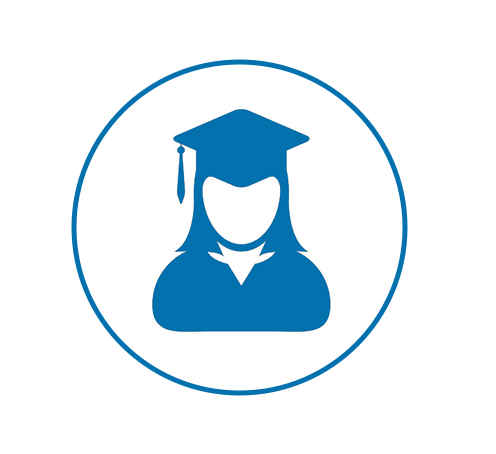 Why Box-n-Go? Here is Our Promise:
We are dedicated to deliver the best solution for almost any storage & moving need, with no gimmicks or hidden costs:
No truck to rent. We deliver storage to you!
Load/Unload only once.
Pay only for space you use.
Secure, climate-friendly facility.
Drive-up access
No Truck to rent…EVER!
Save money and time.
Reduce the risk of accidents and injuries.
No need to pay for gas, insurance & mileage!
Load ONCE Storage Solution!
You only need to load your belongings once!
No need to load and unload it all again into a storage unit.
All containers come with easy ground level access!
Pay Only for the Space You Use!


(if storing at our facility)
No not need to guess on how much space you actually need.
Order an extra 8' x 5' unit. Do not use it – do not pay for it.
Secure, Climate-Friendly Facility!
Highest degree of security and protection.
Our 8' x 5' units are breatheable – no mold or mildew.
No funky smell when your belongings return.
EASY Drive-Up Access!


(if storing at our facility)
Access your units at ground level.
No elevators, ramps, stairs to climb.
Schedule access appointment & drive straight to your units.
I want to:
Are you a student?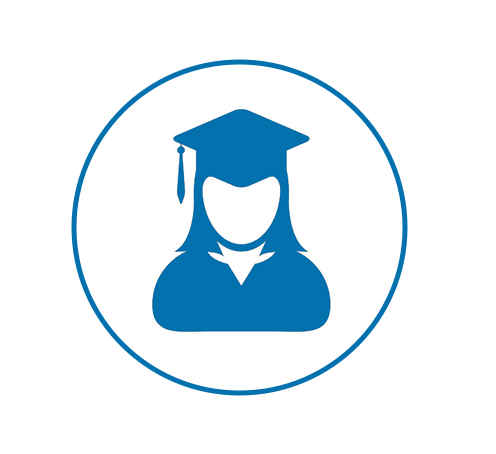 Self Storage Yorba Linda CA
If you're like many people, you have a lot of items you own. Things add up over the years. You may have many mystery novels in your collection. Or you may have a ton of clothing. Or are you someone with a large and constantly growing electronic goods selection? There are many people who have no shortage of belongings. There are also many people, however, who have limited space. If you're in that category, then it may be time for you to explore the vast
self-storage
universe. Start searching for storage units in Yorba Linda, CA. When you need a reliable Yorba Linda storage facility, there are many credible options on hand for you. Cheap self-storage units in Yorba Linda, CA can be ideal for budget-conscious people who don't have a lot of cash to spare. People who need to rent self-storage units near Yorba Linda that are clean, affordable, and convenient should give their attention to trusted facilities in and next to Los Angeles County. There are many advantages to using self-storage facilities near Yorba Linda, CA. We all feel under pressure when moving home, but
Box-n-Go
can provide you with low-cost storage units in Yorba Linda, CA.
Moving
Moving house has always been stressful. It is said to be up there with weddings, holidays, and new babies when it comes to creating anxiety in a family's life. It's not difficult to see why this is so. In many cases, packing, unpacking, and moving our belongings all happen on the same day.
Storing Heirlooms
Most people have valuable heirlooms given to them by a cherished family member. They also have furniture they simply adore. And appliances they can't live without. As a result, packing and shipping items across the country can be more costly than expected. This is why many residents search for self-storage facilities and a more affordable solution. Yorba Linda storage units can make your move easier, especially if you use mobile storage solutions from
Box-n-Go
. What this will allow you to do is have mobile storage containers delivered to your home, allowing you to carefully pack your possessions in your own time. This is then collected from your Yorba Linda, CA address at your convenience and kept at a secure self-storage facility. When required, it is sent to your new address anywhere in the country. Stress is reduced by only having to pack and unpack once, no requirement to drive to a storage facility in an expensive hired truck. The added bonus is you are fully assured your belongings are always packed correctly in the self-storage unit without the rush and pressure of moving day.
Self-Storage Facilities Can Keep Your Living Space Nice and Tidy
It can be a joy to have many belongings. It can also be a headache to have them. Belongings can lead to clutter, which can lead to messes and chaos. If you reside in a space that's on the tight side, clutter can be a particularly big concern for you. There's an easy fix for people who have cramped living spaces, though. That fix is to reserve storage units in Yorba Linda, CA. If you invest in Yorba Linda storage units, you can free up precious space inside of your home. You can keep your possessions secure without having to disrupt your daily lifestyle and comfort. If you have important stuff that you don't use often, storage units can be an amazing solution for you. Storage locations in Yorba Linda, CA can be useful for folks who have fast-paced Southern California lifestyles.
Storage Facilities Can Make Your Relocation a Lot Easier
Moving is never the simplest undertaking. It doesn't matter if you reside in Yorba Linda or on Mars. Relocation is a process that involves packing and all types of logistical matters. If you're interested in organizing your belongings for a major move, you should think about getting self-storage units. Temporary storage units can make moving duties a lot easier. They can be especially useful to people who aren't 100 percent certain about their next places of residence. If you need to leave your existing apartment, renting self-storage units can give you time to look for your next lodging options. Cheap storage units in Yorba Linda, CA can be great for people who are brand new to the area. They can be wonderful for people who are moving outside of the area as well.
Declutter Your Closets and Store the Rest
We open our closets and can feel overwhelmed: how many clothes, coats, shoes and bags do we need? Many of us are living in a reasonably modest house or apartment, but how much rent or mortgage are we paying for the huge closets that can dominate our rooms? Perhaps the answer is to house many of our items in storage units. Yorba Linda residents can manage this declutter easily using
Box-n-Go
. Decluttering closets is a must if you want to start our day without stress. Imagine a time when you can open your closet without equipment, clothes, bags, hangers dropping down on your head? Do you get frustrated and panic because you are in a hurry to get to work on time and cannot find anything to wear? You shouldn't feel as though you are in a fight with your closet. If you take just a little bit of time out of your day to do a declutter of your closets you will be amazed at how cool, calm, and collected you will be when getting ready in the morning. If you have access to a self-storage facility, your closets can be easily decluttered. We can also declutter our lives from the journey to and from your Yorba Linda storage facility by using mobile storage solutions from
Box-n-Go
. Have a mobile storage unit delivered to your home and use it to declutter your closets in your own time.
Call Today for Box-n-Go's Low-Cost Storage Units in Yorba Linda, CA!
While there are many storage facilities in Yorba Linda, CA, not all of them are alike. If you ever stored furniture or your other personal belongings, you know that most storage companies have a big storage facility with private lockers and rooms where you can place your items for your long-term or short-term storage needs. Some will provide you access whenever you need to get your items, some will not. Many storage lockers charge you for renting space, even if you don't use the entire storage unit. This will result in spending more on storage than you have to.
One Self-Storage Company Stands Out from the Rest: Box-n-Go Self Storage
Box-n-Go is an innovative company that offers affordable self-storage unit prices in Yorba Linda, CA. We do this by using our portable storage containers. When residents choose to have their items stored with Box-n-Go, they don't need to worry about the everyday hassles associated with moving. It's really a simple solution. You do not even have to leave your home to rent a cheap storage unit. The way it works is like this:
You call Box-n-Go and request to rent a portable moving container.
Box-n-Go comes to your home and delivers your storage units.
You pack your storage container and call Box-n-Go for pick-up.
Box-n-Go will come to your doorstep, pick up your containers, and place them in a high-security climate-controlled storage facility in your area.
This is a viable option for many, because of the time and money they save by choosing Box-n-Go Storage. There's simply no need to rent and drive a moving truck. Therefore, there is no need to load and unload items, as well as no need to haul your items through dark and dim storage facilities. Why pay for expensive trucks, insurance, gas mileage, and unused storage space? You can simply try an easy solution with
Box-n-Go storage
. At Box-n-Go, you only pay for what you use and a cheap storage unit is more than affordable.
Finding the Right Self-Storage Units Near Yorba Linda, CA Can't Be Any Easier
Whether this is your first time using a self-storage company, or you have used other storage places before, we can assure you that
Box-n-Go
will make your moving experience an effortless process. Give Box-n-Go a call today and discover why residents choose our mobile storage company over any other.
Compare Box-n-Go's Moving and Storage Services to Those Offered by Others
Public Storage Yorba Linda – 15146 Whittier Blvd, Whittier, CA 90603
AllSize Self Storage Yorba Linda – 17357 Los Angeles St, Yorba Linda, CA 92886
InStorage Yorba Linda – 17071 Imperial Hwy, Yorba Linda, CA 92886
Extra Space Storage – 8180 Old Canal Rd, Anaheim, CA 92807
Box-n-Go provides self-storage units to the following ZIP Codes in Yorba Linda, CA: 92808, 92885, 92886, 92887. Find a Yorba Linda portable storage unit near you! You may also come across Box-n-Go storage units in the following neighborhoods:
Cypress, CA
,
La Habra, CA
,
La Palma, CA
,
Midway City, CA
,
Brea, CA
,
Buena Park, CA
,
Stanton, CA
,
Placentia, CA
,
Anaheim, CA
,
Corona, CA
, and many other cities in
Orange County, CA
and
Los Angeles, CA
.