RESERVE ONLINE IN MINUTES
RESERVE ONLINE IN MINUTES
Save 50% see how
No Truck Needed see why
No Heavy Lifting we can help load or move
200+ 5-STAR
REVIEWS
A+ BBB
RATING
LOWEST PRICE
GUARANTEE
Box-n-Go Storage & Moving - as Easy as 1-2-3
1
We Deliver
2
We Pick Up
3
We Store or Move
Store on your driveway or inside our secure facility. Load/unload only once. Ground level access.
I want to:
Are you a student?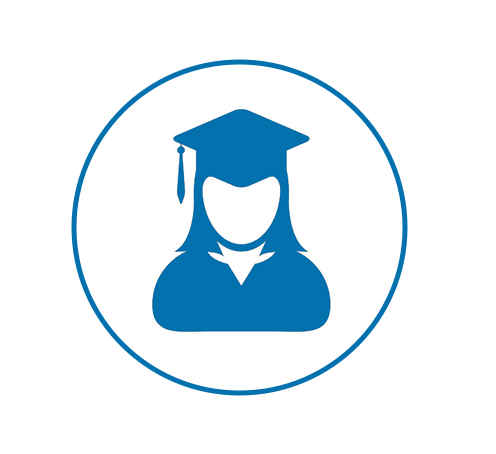 Available Sizes
Box-n-Go - XXL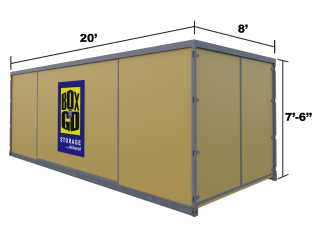 20' Container – all weather.
Perfect for 3-bedroom residence.
5-7 rooms, furniture, appliances, etc.
Learn More
Box-n-Go - XL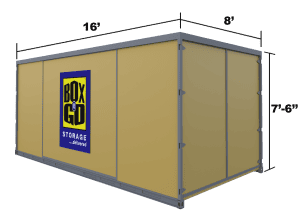 16' Container – all weather.
Perfect for 2-bedroom residence.
3-5 rooms, furniture, appliances, etc.
Learn More
Box-n-Go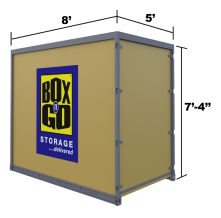 8' Container – all weather.
Modular – works for any need.
Each fits 1-1.5 rooms.
Learn More
I want to:
Are you a student?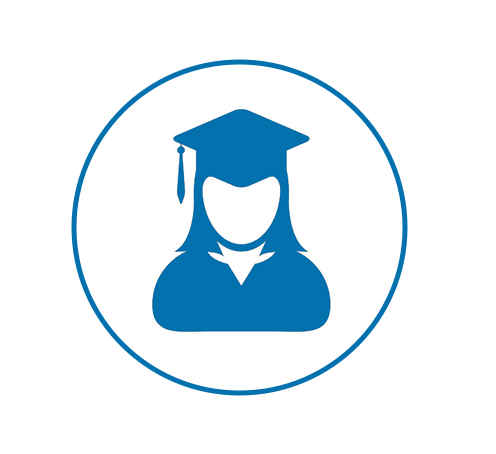 See How Our Services Can Work for You
I want to:
Are you a student?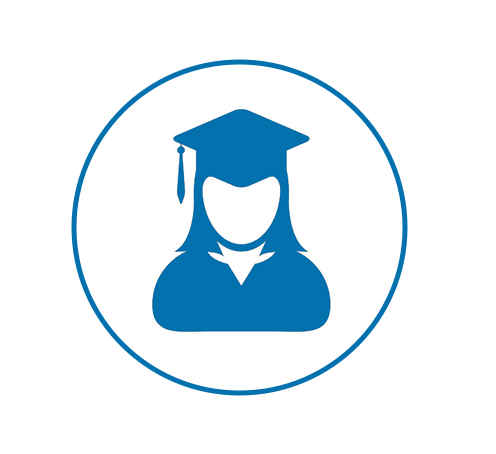 Our Services
Personal & Business Storage
Student Storage
Local & Nationwide Moving
Packing & Loading Help
Moving Boxes & Supplies
Do not see what you are looking for?
What Our Customers Think
I want to:
Are you a student?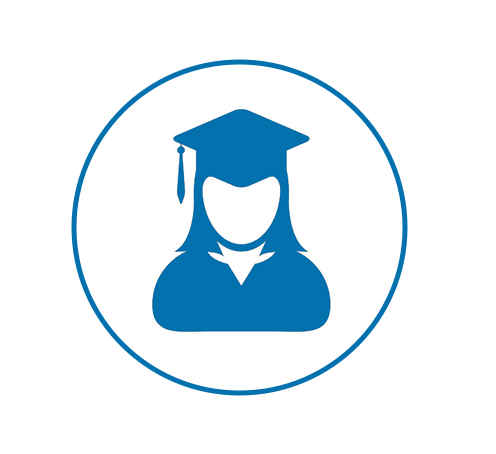 Why Box-n-Go? Here is Our Promise:
We are dedicated to deliver the best solution for almost any storage & moving need, with no gimmicks or hidden costs:
No truck to rent. We deliver storage to you!
Load/Unload only once.
Pay only for space you use.
Secure, climate-friendly facility.
Drive-up access
No Truck to rent…EVER!
Save money and time.
Reduce the risk of accidents and injuries.
No need to pay for gas, insurance & mileage!
Load ONCE Storage Solution!
You only need to load your belongings once!
No need to load and unload it all again into a storage unit.
All containers come with easy ground level access!
Pay Only for the Space You Use!


(if storing at our facility)
No not need to guess on how much space you actually need.
Order an extra 8' x 5' unit. Do not use it – do not pay for it.
Secure, Climate-Friendly Facility!
Highest degree of security and protection.
Our 8' x 5' units are breatheable – no mold or mildew.
No funky smell when your belongings return.
EASY Drive-Up Access!


(if storing at our facility)
Access your units at ground level.
No elevators, ramps, stairs to climb.
Schedule access appointment & drive straight to your units.
I want to:
Are you a student?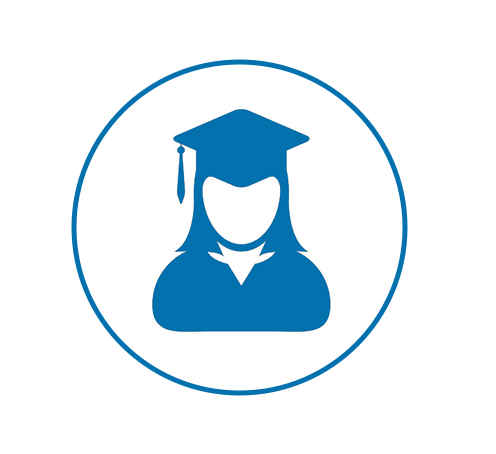 Storage Chino Opportunities
There are many different reasons why people might need storage in Chino, CA. Many people are in need of these services. Hence, storage can help people get their lives back in order in more ways than one. Read on to learn more about the benefits of storage services in Chino. Box-n-Go Storage offers one of the most innovative solutions for those looking for self-storage units in Chino, CA. Residents can take advantage of mobile storage units delivered direct to their door.
Flexibility of Chino Storage Units from Box-n-Go
When it seems like you have more stuff than places to put it, it is time to investigate storage facilities in Chino, CA. Low-cost storage units provided by Box-n-Go is the best option. They can provide mobile storage units to any Chino, CA address. Storage units are a standard size 5 x 7 x 8 feet and are left for you to pack at your own convenience. These custom units are designed for ground-level loading. Hence, no back strain while lifting. This makes packing a breeze. Homeowners and renters who have run out of space can pack the storage units at their own convenience. Therefore, this is a great way to clear away clutter and regain space in your home. There are many reasons you may need to rent self-storage units. Chino, CA residents will no doubt find themselves at some stage in one of these situations.
The Convenience of Storage Units
The key time-saving benefit of using mobile storage units is that you have no need to be involved in a journey to and from a remote self-storage facility. The unit is delivered and collected when you need it. Hence, this will save you time and allow you to pack and store at your convenience. Moreover, you can access your stored items if you need to, have control over how they are stored, and can feel confident that they will always be secure on site. The temperature within the storage facility is almost always constant and the units are designed to be breathable. Hence, the facility ensures your possessions are always safe in the specially designed mobile storage unit. Thus, with reasonable minimum rental periods and flexible notice periods, a Chino storage facility is a good value and effective solution for all personal and business storage needs when compared to the old-fashioned traditional facilities.
1. People who are caring for their aging parents might need self storage units in Chino CA
Lots of people are in a position where they have to make sure that their aging parents are safe and healthy. That means they might have to move them into assisted living facilities. Afterward, they'll find themselves cleaning out their parents' homes. But many people won't want to sell the possessions of their parents, who might still care about them. A Chino storage facility can help.
2. Someone who moves to a new place in search of a different job might be moving to a smaller apartment
Moving for the sake of a job is becoming increasingly common these days. Hence, people will often be moving from larger apartments to smaller apartments. They might not have the time to sell some of their old stuff. Or they might not be interested in doing so. Storage locations in Chino, CA offer an additional option. When it comes to functional choice, self-storage facilities can be your best bet.
3. People who need roommates might have to make room for them, and Chino storage can help to make that happen
Living with roommates well into adulthood is the norm these days. A number of families are also living together for extended periods of time. This means that they'll need space. Many people don't want to have to give up their belongings, and selling anything online takes time. Storage facilities can help the people who are trying to find a way to live peacefully with one another.
4. Minimalism is a popular trend these days, and storage in Chino can help the people who are interested in it
Many people have said that their lives improved the moment that they embraced a more minimalist way of living. However, some of the people who are fascinated by minimalism still will want the option of getting their old possessions back, and storage units in Chino, CA can make that happen. On the contrary, people who aren't sure about minimalism will be able to pursue the lifestyle in a way that carries fewer risks. Hence, the people who are sure about it will still be able to start a less extreme version of it. Self-storage facilities can be helpful for them. The efficiency that storage units bring is amazing.
5. People who are interested in selling some of their possessions might need a new place for them in the meantime.
Selling things online is common these days, and some people will do this periodically. However, it takes time to sell anything, including online. Hence, the people who are interested in this will often have to be patient, and they might still need the space while they're waiting for everything to sell.
Using the storage near Chino option
It's clear that people can benefit from public storage places at different points throughout their lives. Storage units in Chino, CA will give people the chance to be more flexible, frugal, and efficient. When you are in the middle of a house move, one option to employ is to use a secure self-storage facility in Chino, CA. Locals who are moving homes should make use of mobile storage units provided by
Box-n-Go Storage
. Customers have the time-saving efficiency of packing their storage containers at their own address at their convenience. Read on to know more about packing your storage unit.
Seasonal Storage in 91710
Tired of trying to find a place for the items you use for only a few weeks or months a year? Find a home for those Christmas or Halloween decorations. You can also use a public storage locker for your garden or pool furniture.
Renovations and Remodels
Any renovation or remodeling of a home is disruptive to normal daily life. During any such work moving all unnecessary items to storage ensures they stay safe.
To Sell a Home
When it's time to sell your home, moving all unnecessary items to storage units is essential as it will show any potential buyer a clutter-free home. Showing a blank canvas to a prospective buyer is often a route to a quick sale. Realtors advise you to "declutter" and the easiest way to do this is to pack and move items into a self-storage facility in Chino, CA. Whether you are packing your possessions for storage or moving, there are a host of hints and advice available on this blog and elsewhere. What is always key to any packing advice is to be prepared and informed in advance to ensure the most efficient use of storage containers. Following relevant advice, you can make the packing experience organized and less overwhelming and at the same time keep your belongings protected from loss or damage.
Before You Start Tips
Make a general list of items to be packed. A list will help you determine the sizes and quantities of packing materials you'll need. Use a variety of boxes. Small boxes will prevent heavy loads of books or other heavier items. This will help prevent back strain or injury. Establish a packing area and keep all your supplies on hand. These supplies may include:
Boxes
Packing Tape
Felt Markers
Packing Paper
Tissue Paper
Bubble Wrap
Foam "Peanuts"
Planning guidelines will help make your moving and storage preparation easier:
Ensure you have all the supplies you need including boxes, tape, packing materials, and markers. Always use boxes designed for moving and storage.
Try to use similar-size boxes when packing for your storage facility in Chino, CA. If you have boxes of varying sizes, stack the largest boxes on the floor of your storage unit and smaller boxes at the top.
Buy new boxes from a moving supplier. Recycling used boxes from a shop exposes you to the risk of pests. They can also hide underlying odors and are likely to be weak from use. You may save a few dollars, but it is uneconomical in the long term.
Any furniture that can be disassembled should be, for example bed frames or tables. Store all components together and keep the fixtures in a bag taped to it so they are not lost.
When You Start Packing
Do not overpack boxes. It is easy to fill a large box with books and documents, but these will be too heavy to lift and will damage all but the sturdiest boxes.
Pack your belongings with care before placing them in the storage. Use the appropriate packing materials like bubble wrap to protect items and resist the temptation to throw things in a box or bag.
Label each box kept in your storage unit. Keep an inventory to keep track of your items.
Never pack food unless it is canned. This is often how boxes obtain those bad smells, attract pests, and breed mold.
Packing liquids is never a good idea. Containers may leak and cause damage.
Pack room by room. Pack before you start moving your belongings into storage units. To stay organized, and to make it easier to unpack, pack boxes systematically, room by room. A good idea is to use colored labels on each box to help keep track of what goes where. It's also helpful to pack similar items together—mixing dishware with sauce pots is a bad idea.
Some More Packing Tips:
Keep items in their proper place. When packing silverware for example, keep the flatware in its tray and wrap the whole thing with bubble wrap to keep it secure. It will make things a lot easier to sort and unpack.
Start with the old. Pack the out-of-season stuff first. Next, go with the stuff you don't use very often, and leave the things that you use all the time for last.
Use heavy-duty garbage bags. Regular bags will rip easily when you start filling them with linens and clothes.
If the items in one box are varying weights, place the heavier items on the bottom.
Pack your items using the appropriate packing materials.
Use the heavier boxes for glasses or dinnerware.
Use Caution with Fragile Items
Wrap dishes and glasses individually and pad the boxes with packing paper or bubble wrap.
Place a thick layer of packing paper inside the bottom and top of cartons.
Fill in any empty space with crumpled paper.
Stacking plates on their edge is best.
You can nestle some items like bowls and glasses with paper between them.
If mixing dishes with glasses, place the glasses above the dishes.
Use boxes specifically made for dishes.
Most importantly, mark boxes "FRAGILE"!
Following these tips will help ensure a trouble-free move. Get in touch with
Box-n-Go
in Chino, CA today for efficient relocation.
Prohibited Goods List
Aerosol cans
Chemicals
Guns and ammunition
Batteries
Charcoal, lighter fluid
Fuels of any kind
Liquids
Poisons
Pool chemicals
Propane or butane tanks
Weed killer
Cleaning solvents
Darkroom chemicals
Fertilizer
Fire extinguishers
Fireworks
Fuels/oils
Household batteries
Compare Box-n-Go's Storage Services:
Regardless of which company you use to resolve your storage needs, we hope you follow the above advice. Also, compare us to the local competition. Visit the below facilities and choose for yourself:
Chino Storage Outlet – 13879 Central Ave, Chino, CA 91710
Chino Mini Storage – 13555 Ramona Ave, Chino, CA 91710
Storage Outlet Chino – 150 County Rd, Pomona, CA 91766
Public Storage Chino – 730 E 1st St, Pomona, CA 91766
Storage Place Chino – 15621 Dupont Ave, Chino, CA 91710
Public Storage in Chino CA – 2249 S Grove Ave, Ontario, CA 91761
Call Box-n-Go and ask us about our self-storage unit prices in Chino, CA. In addition, Box-n-Go's affordable and convenient storage services are available in the following neighboring cities and communities:
Rancho Cucamonga, CA
,
Pomona, CA
,
Upland, CA
,
Ontario, CA
,
Montclair, CA
,
Chino Hills, CA
,
Corona, CA
,
Norco, CA
, and many other parts of San Bernardino, CA, Riverside, CA,
Los Angeles, CA
and
Orange County, CA
.