RESERVE ONLINE IN MINUTES
RESERVE ONLINE IN MINUTES
Save 50% see how
No Truck Needed see why
No Heavy Lifting we can help load or move
200+ 5-STAR
REVIEWS
A+ BBB
RATING
LOWEST PRICE
GUARANTEE
Box-n-Go Storage & Moving - as Easy as 1-2-3
1
We Deliver
2
We Pick Up
3
We Store or Move
Store on your driveway or inside our secure facility. Load/unload only once. Ground level access.
I want to:
Are you a student?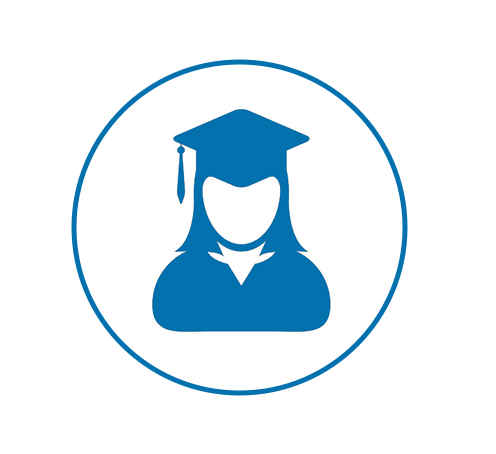 Available Sizes
Box-n-Go - XXL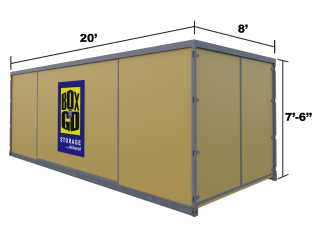 20' Container – all weather.
Perfect for 3-bedroom residence.
5-7 rooms, furniture, appliances, etc.
Learn More
Box-n-Go - XL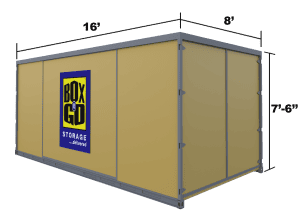 16' Container – all weather.
Perfect for 2-bedroom residence.
3-5 rooms, furniture, appliances, etc.
Learn More
Box-n-Go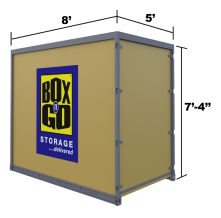 8' Container – all weather.
Modular – works for any need.
Each fits 1-1.5 rooms.
Learn More
I want to:
Are you a student?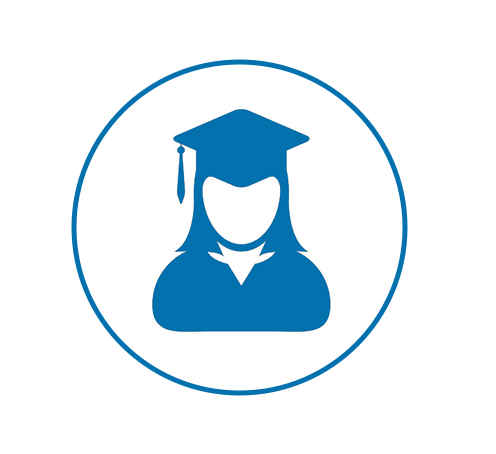 See How Our Services Can Work for You
I want to:
Are you a student?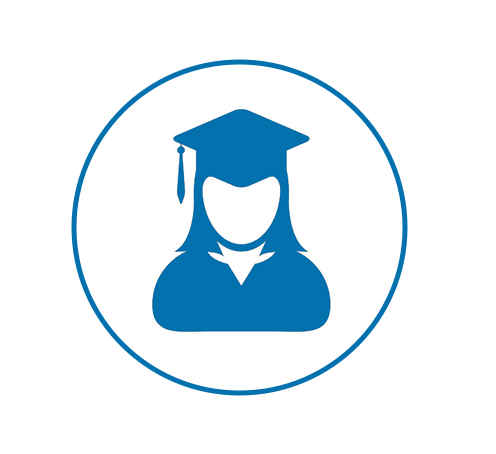 Our Services
Personal & Business Storage
Student Storage
Local & Nationwide Moving
Packing & Loading Help
Moving Boxes & Supplies
Do not see what you are looking for?
What Our Customers Think
I want to:
Are you a student?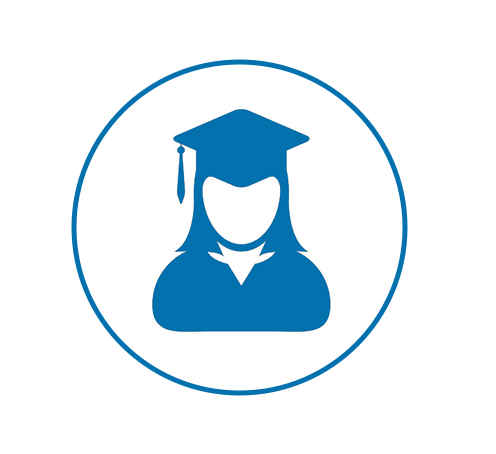 Why Box-n-Go? Here is Our Promise:
We are dedicated to deliver the best solution for almost any storage & moving need, with no gimmicks or hidden costs:
No truck to rent. We deliver storage to you!
Load/Unload only once.
Pay only for space you use.
Secure, climate-friendly facility.
Drive-up access
No Truck to rent…EVER!
Save money and time.
Reduce the risk of accidents and injuries.
No need to pay for gas, insurance & mileage!
Load ONCE Storage Solution!
You only need to load your belongings once!
No need to load and unload it all again into a storage unit.
All containers come with easy ground level access!
Pay Only for the Space You Use!


(if storing at our facility)
No not need to guess on how much space you actually need.
Order an extra 8' x 5' unit. Do not use it – do not pay for it.
Secure, Climate-Friendly Facility!
Highest degree of security and protection.
Our 8' x 5' units are breatheable – no mold or mildew.
No funky smell when your belongings return.
EASY Drive-Up Access!


(if storing at our facility)
Access your units at ground level.
No elevators, ramps, stairs to climb.
Schedule access appointment & drive straight to your units.
I want to:
Are you a student?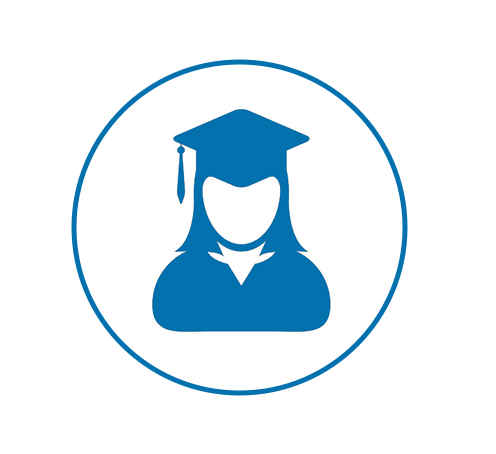 Self Storage Units in Glendale, CA
If you're a Southern Californian looking for affordable short-term storage units near Glendale, there are many options available. From Adams Square to Verdugo Woodlands, you can find a number of public storage facilities in Glendale. Storage solutions can solve all of life's space needs! Available via monthly rental, Glendale mini storage units make it easy to store belongings safely inside when there is no other space available. Items stored inside of storage facilities are accessible to you during normal business hours (and sometimes 24 hours a day) should you need to retrieve them. Without any credit check necessary, anyone can rent Glendale self storage space any time without worry of denial due to past credit problems. Storage unit costs are reasonable, and the process of renting the unit is easy. But exactly when should you rent a storage unit Glendale? Here are
ten
reasons why people who live in or near Glendale might consider renting a personal storage unit from Box-n-Go.
Cheap Storage Units Glendale CA
RVs make it easy to travel around the country without enduring excess hotel costs and other fees. But where do you store the RV when you're spending time at home? If you said cheap storage units in Glendale CA, you would be correct. If you live in this area, Glendale self-storage units offer the right amount of space for safekeeping of your vehicle until it is time to get back on the road again. Own a luxury car you want to keep safe? What about a boat? Large Glendale CA storage units are available for RVs, exotic and luxury cars, boats, and more.
Storage in Glendale CA When You Lose a Loved One
Losing a loved one is a heartbreaking event, but it adds insult to injury when possessions left behind are not handled with the best of care or when there is no place to keep heirlooms, photographs, antiques, and other items after the loss. A storage unit facility offers a safe, convenient place to keep these items safe until they're distributed to the family or otherwise handled according to the will and/or probate. When items left behind are kept inside of secure self-storage units, there is far less worry on your mind.
Business Startup
If you're starting an e-commerce business, Glendale storage rentals provide the space needed to keep products and items required to get things going. Since there are units available in assorted sizes, it is easy to find the space for your venture, whether you're starting small or going big. Using self-storage units in Glendale is certainly a far cheaper option than renting business space. Who has that kind of money to waste when a
business storage
unit costs so much less but provides the same awesome benefits?
Home Remodeling/Home Services
Many local homeowners use Glendale storage units during home remodeling projects. Whether you're upgrading and updating the kitchen, installing a new plumbing system, dealing with a terrible termite infestation, or have other necessary services, a self storage near Glendale CA can keep your belongings out of the way and free from damage until the project is complete.
Downsizing
Are you moving into a smaller home? Are you simply ready to clear out your belongings due to the number of things that you own? Downsizing frees up space that you need, creates a less cluttered look around the home, and is otherwise helpful for many people. When you take this big step, you can use self storage Glendale CA to keep these items that you are soon to part with. Our cheap Glendale, CA self-storage units are available to anyone who is ready to downsize their home without sacrificing their belongings in the process.
Divorce
Divorce is never easy, but there are many aspects of the process many have yet to even consider. When intense emotions are flying around, it is easy to overlook the convenience of storage services. Where will you place your stuff once the divorce is final and you are out of the house? Rather than find yourself caught off guard without the space that you need, why not use a Glendale public storage unit to keep your items separated and right where you know they're at?
Extended Travel
If you are going out of town and need to take with you more than can fit on the airplane, consider using a Glendale storage facility like ours to take the hassle out of your trip. Many people use a short-term storage solution like this when they're planning extended travel, whether they're leaving for school, work, or other purposes. You can even use self-storage lockers when opening a new business location!
Estate Planning Process
Estate planning is much easier when a self storage facility Glendale is available to help keep your important documents safe. Whether you need a safe, convenient place to store your will, tax papers, or other papers, our Glendale portable storage units keep these items right where you need them and always accessible at most any time.
Relocation
Relocation is the number-one reason people rent self-storage units. When moving from one home to the next, space is oftentimes one of the biggest obstacles standing between a smooth move and the excitement of the new home. Use our Glendale self storage units and the worry of space won't be weighing on your mind.
Selling a Home
If you are selling your home, you certainly want to remove many of your personal belongings before anyone has a chance to view the property. But if you're in between places and perhaps staying with friends until the house is officially sold, space is always a top concern. Luckily, you can simply reserve storage units in Glendale to obtain the temporary space that you need for your belongings, no matter how little or how much you have.
Final Thoughts
There are many occasions in life when you will have space concerns that threaten to ruin your day. You've worked far too hard to let your belongings go to waste. Luckily, there is no reason to take such desperate measures when Glendale portable storage units are available for rental. Even when you're on a limited budget, storage makes it affordable to keep your belongings safely in place. Glendale public storage is the perfect solution to the needs listed above and for so many others. Take advantage of easy storage rental Glendale and make life a little bit easier for a change. As an option to traditional storage, Box-n-Go offers storage units that are delivered to your home. This makes for a very easy transition into storage. It is also a very affordable option. Just calls us at 877-269-6461 and we will help you find the best option for you. So here are few Q&A pointers that will help you compare Box-n-Go to a traditional public storage company:
Q: What's the best type of cheap storage in Glendale CA?
A: Depends on your needs. Maybe traditional self storage works well for you. This may be the case if you need to have frequent, around-the-corner access to your unit. However, another popular solution is to go with mobile storage units. Going mobile offers a new level of convenience you won't find with standard public storage places.
Q: How does mobile storage work?
A: It comes right to you. Simply call to have units dropped off at your residence or business. You fill them up at your own pace. When you're ready, you schedule a pick-up. The mobile storage company hauls away your units and stores them securely in a nearby location. You can then visit the location to access your items or you can set up a drop-off to have your units returned to your home.
Q: Do I need to rent a moving truck?
A: With public storage facilities, most likely. If you choose to use traditional on-site self storage, and you don't own a large vehicle, you will need a moving truck. Take note that this will add a complex extra step to your moving day. Conversely, you don't even need to have a car to use mobile storage units.
Q: How do I figure out the right size unit for my stuff?
A:
Sizes vary greatly
. When it comes to self storage in Glendale, there are several companies that offer various unit sizes. Be sure to get one that has enough space to comfortably fit your belongings, but not so much room that you're paying for extra area you don't need. So with a mobile storage company like Box-n-Go, storage units in Glendale are the same "right-size" dimensions: 5' x 8' x 7'. That fits about one-and-a-half rooms of furniture and belongings. You can order however many units you need, so you only pay for the space you use.
Q. How secure is cheap storage Glendale?
A: Very secure. Because public storage companies like us take several measures to ensure your goods stay untouched. Some are located in better areas than others, but have fencing, surveillance cameras, and on-site guards to keep trouble away. With mobile storage, your items are stored in a clean, weatherproof, pest-free storage environment that features around-the-clock security, fire protection, and available insurance coverage.
Q: What is a leading mobile storage company I can trust?
A: Box-n-Go has earned a solid reputation. With an A+ rating from the Better Business Bureau, more than 150 five-star reviews, and 10,000+ customers served, Box-n-Go is the leader in providing storage services in Glendale and surrounding areas.
Box-N-Go is a reliable choice for cheap portable storage services.
There are a lot of options for self storage around Glendale—many storage units in various prices, sizes, and discounts. Hence, it can be difficult separating which facilities are ideal from ones you should avoid. Therefore, when searching for a reliable facility make sure your temporary storage company accommodates your needs. Here are the five things self storage in Glendale, CA should offer:
Convenience – Deliver temporary storage units right to your doorstep
Affordability – Affordable yet competitive pricing
Flexibility – Differently sized containers and flexible rental options to meet your needs
Proximity – Nearby, so you can pick up your items efficiently and effortlessly, whenever you need to
Safety – Equipped with modern security systems to protect your items at all times
What can you place in Glendale Storage Facilities?
Using self storage in Glendale has never been easier. You can place many belongings in secured storage unit near 91201. Hence, there's virtually nothing too big or small to put in our temporary storage ner me 91201 units. Of course, there are some exceptions, but for the most part, you can store the following:
Furniture
Instruments
Sports Equipment
Electronics
Baby Furniture
Toys and Dolls
Clothes
Business Documents
Photo Albums
And much more!
Discover why many residents search for our Glendale temporary storage units.
When you are searching for temporary self storage in Glendale, you want flexible options, and we certainly offer that! Our storage units are portable. That way there is no need to rent a truck, no need to load and unload your storage, and above all, we deliver your portable storage unit wherever you are. Pack the required storage units near 91202 in your own time at your own convenience. You no longer have to endure a lengthy commute to a remote storage facility. And you're assured that your goods are packed carefully and safely under your own supervision. The mobile storage unit is then collected at your convenience to be placed in our secure storage units 91205. The storage near 91205 ensures your goods are safe and importantly dry in the specially designed mobile storage unit. That is a great way to tackle the move, load your storage units near 91205 at your old address, and then have it conveniently delivered to your new home anywhere in the country without the moving-day rush.
Choose Wisely
Finally, when it comes to choosing self storage in Glendale, California, make sure they offer the convenience, flexibility, and affordability you need. That's why many people select Box-n-Go Moving and Storage. We provide flexible temporary storage 91202 units at a rate you can afford. Whether you need short-term or long-term storage units near 91208, you can rest assured that Box-n-Go has you covered. Call 877-269-6461 for a quote today!
Compare Box-n-Go To Other Options
Please feel free to drive around and check out the nearby storage facilities. Compare their service and options to Box-n-Go. Choose what works best for your needs:
Public Storage Glendale CA – 5500 San Fernando Rd, Glendale, CA 91203
Public Storage Glendale – 4820 San Fernando Rd, Glendale, CA 91204
Extra Space Storage Glendale – 5120 San Fernando Rd, Glendale, CA 91204
Extra Space Storage Glendale – 6527 San Fernando Rd, Glendale, CA 91201
Glendale Public Storage – 3017 N San Fernando Rd
Central Storage Glendale CA – 1601, 403 S Central Ave, Glendale, CA 91204
A1 Self Storage Glendale CA – 4427 San Fernando Rd, Glendale, CA 91204
Public Storage 91201 – 2370 Colorado Blvd
Box-n-Go
provides self-storage in 91201 units to the following zip codes in Glendale, CA: 91020, 91046, 91201, 91202, 91203, 91204, 91205, 91206, 91207, 91208, 91209, 91210, 91214, 91221, 91222, 91224, 91225, 91226, 91393, 91501. Find a Glendale portable storage unit near you! In addition city, you can spot Box-n-Go stoage units not only in your neighborhood, but in many nearby cities:
East Los Angeles, CA
,
Atwater Village, CA
,
Eagle Rock, CA
,
Highland Park, CA
,
City Terrace, CA
,
Montecito Heights, CA
and many other cities and neighborhoods in
Los Angeles
. We service all of
Orange County, CA
too!
Self Storage Units in Glendale
Public self-storage with Box-n-Go modular units will make your California move easier and eliminate the need to store things for a period. Are you going on a business trip? Or on a trip? Consider using the storage facility in Glendale to bring only the essentials with you. This will save you from the hassle of the journey, moving to a new address will be stress-free, and after that, only pleasant memories of such periods will remain.
Cheap units in California
Planning any drastic changes in residence, home renovation, etc., is easier when there is space for self-storage. You can keep essential items, documents, and memorabilia safe. Portable storage will become a safe and convenient place for the required period, with access anytime. Mobile containers are delivered directly to your address. Just rent storage in Glendale, CA, and get a warehouse near your home or business. They may be completed at the client's own pace.
Modular storage solutions nearby
Portable storage units with your belongings are removed and securely stored in a nearby warehouse. You will be able to access your items during the working hours of the Box-n-Go warehouse. In addition, by leaving us a request 24 hours in advance, you can agree on a return delivery to the same or any other address. These devices are not just nearby in the area but right in front of your door.