RESERVE ONLINE IN MINUTES
RESERVE ONLINE IN MINUTES
Save 50% see how
No Truck Needed see why
No Heavy Lifting we can help load or move
200+ 5-STAR
REVIEWS
A+ BBB
RATING
LOWEST PRICE
GUARANTEE
Box-n-Go Storage & Moving - as Easy as 1-2-3
1
We Deliver
2
We Pick Up
3
We Store or Move
Store on your driveway or inside our secure facility. Load/unload only once. Ground level access.
I want to:
Are you a student?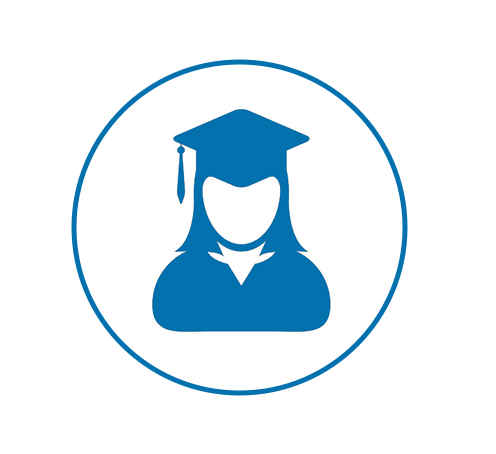 Available Sizes
Box-n-Go - XXL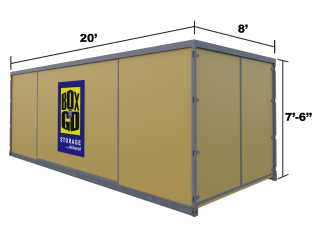 20' Container – all weather.
Perfect for 3-bedroom residence.
5-7 rooms, furniture, appliances, etc.
Learn More
Box-n-Go - XL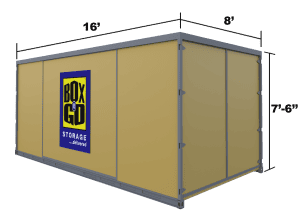 16' Container – all weather.
Perfect for 2-bedroom residence.
3-5 rooms, furniture, appliances, etc.
Learn More
Box-n-Go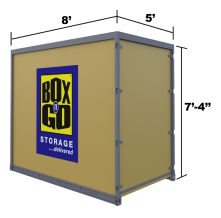 8' Container – all weather.
Modular – works for any need.
Each fits 1-1.5 rooms.
Learn More
I want to:
Are you a student?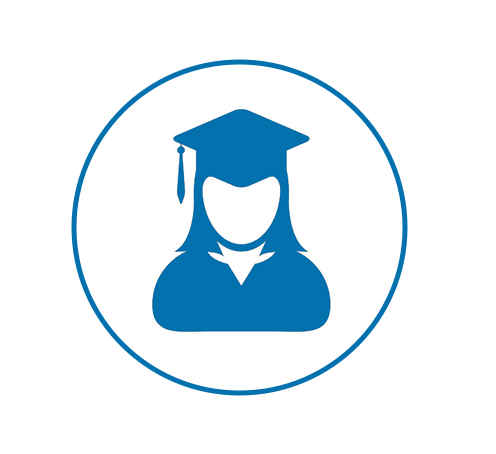 See How Our Services Can Work for You
I want to:
Are you a student?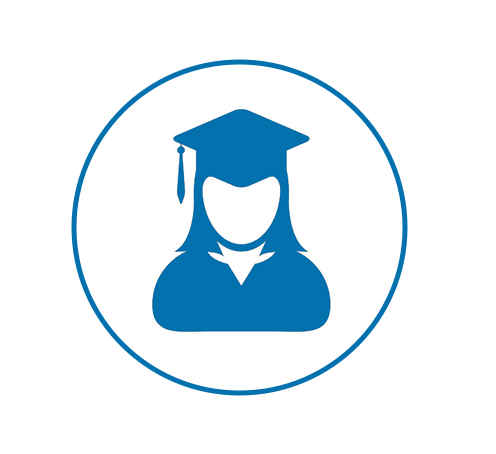 Our Services
Personal & Business Storage
Student Storage
Local & Nationwide Moving
Packing & Loading Help
Moving Boxes & Supplies
Do not see what you are looking for?
What Our Customers Think
I want to:
Are you a student?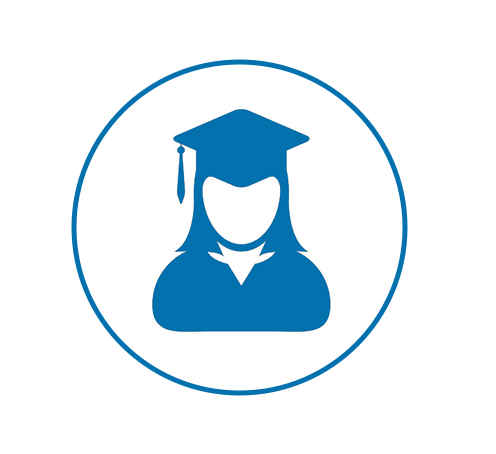 Why Box-n-Go? Here is Our Promise:
We are dedicated to deliver the best solution for almost any storage & moving need, with no gimmicks or hidden costs:
No truck to rent. We deliver storage to you!
Load/Unload only once.
Pay only for space you use.
Secure, climate-friendly facility.
Drive-up access
No Truck to rent…EVER!
Save money and time.
Reduce the risk of accidents and injuries.
No need to pay for gas, insurance & mileage!
Load ONCE Storage Solution!
You only need to load your belongings once!
No need to load and unload it all again into a storage unit.
All containers come with easy ground level access!
Pay Only for the Space You Use!


(if storing at our facility)
No not need to guess on how much space you actually need.
Order an extra 8' x 5' unit. Do not use it – do not pay for it.
Secure, Climate-Friendly Facility!
Highest degree of security and protection.
Our 8' x 5' units are breatheable – no mold or mildew.
No funky smell when your belongings return.
EASY Drive-Up Access!


(if storing at our facility)
Access your units at ground level.
No elevators, ramps, stairs to climb.
Schedule access appointment & drive straight to your units.
I want to:
Are you a student?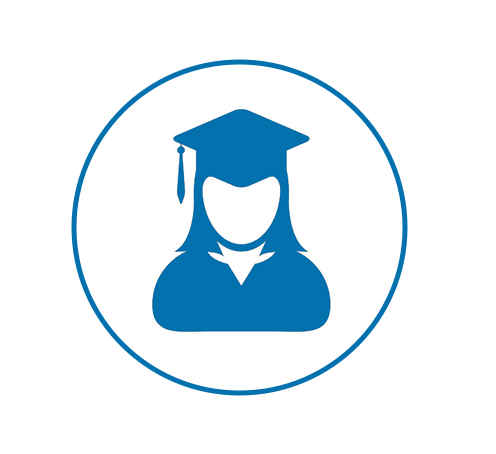 Storage in Montecito Heights 90031
Tired of limited space due to clutter? Is clutter preventing the sale of your house? Is the safety of your own house compromised by clutter? There is a simple solution, self storage Montecito Heights. Short term storage 90031 Montecito Heights are plenty and affordable. There is a
variety of choices
depending on the type of storage unit you want. If you have piled up clutter and in need of storage companies Montecito Heights they are easy to find and cheap to rent, with some offering out of this world discount for the first few months. Most people do not find the need to have a storage unit until the clock ticks and a time reaches to sell or move out. Moving to Montecito Heights unwanted or unused items will give you peace of mind.
Benefits of a short term self storage Montecito Heights
Convenience
Temporary storage 90031 provides the utmost convenience to individuals who simply do not have the need for long-term storage. For example, college students often only need storage services for a semester before classes end. Also, people who are moving to Montecito Heights only need it until they are settled into their new house. One of the easiest ways to give themselves the peace of mind they need during this time of transition is by moving their valuables to a temporary storage facility. This not only protects their belongings from theft but also from damage.
No lengthy commitment
Short term and pick up storage near 90031 services do not come with lengthy commitment often associated with long-term storage. No long-term contracts are involved. For this reason, you will save money since you will not have to keep paying for a service you are using beyond a few days or weeks.
Accessibility
Temporary storage units 90031 offer accessibility. Whilst you might not need your stored belongings daily, having easy access to them when you do is great. You can come and go as you please – to remove and add items as you want.
Self Storage Montecito Heights – Protection
Many short term $1 storage 90031 facilities are climate friendly. This means that the inside of the storage facility will not be damaged. Extra precautions are often taken by the storage place 90031 to ensure that your items are safe from damage and theft. A fence protects most of these units. The fence is controlled by a numerical code. Only customers get the secret code, which is typically changed on a regular basis. This way, those who don't have storage units cannot enter the premises. Most pick up storage centers 90031 service providers also have security cameras installed around the property. This gives individuals who store their valuable belongings there a sense of security. There is no need to worry about your items when these companies are storing them for you.
How to choose a reputable storage and moving company
If there is anything that stresses out individuals moving to Montecito Heights, it's the ineptitude nature of some of the moving & storage companies. And since moving to a new place is a stressful life event for most individuals, there's no reason to compound your stress hiring an unscrupulous pick up storage facility 90031 service provider out there. There are many good storage around 90031 out there. But before selecting one, it's vital to educate yourself on the basics. The following are some things to consider before choosing any storage and moving company.
Research the company
Use the American Moving and Storage Association, and the Business Bureau to better understand the reputation of the company. Investigate the training programs and standards of the temporary storage facilities near 90031. You may also want to find out if the firm completes background checks on people coming to pick your items. It is Have a face-to-face meeting with at least one of the company's representatives. Never choose a company based solely on a website.
Self Storage Montecito Heights – Decide on the size of storage unit
Consider the items you want to put into a storage unit. You do not want to just hire a temporary storage 90031 unit that won't fit all of your valuable belongings. You want a sufficient room where you can store all your items inside with a little space to fit yourself. If you ever want to remove something from the unit, you do not want to pack your short-term storage unit from floor to ceiling or wall to wall. You may be tempted to get the smallest unit in order to save money. However, you will end up having to empty nearly half of the container to get a small item that's in the back. Do not give yourself a hard time, unless you are sure you will never need anything you are storing there.
Self Storage Montecito Heights – Climate-controlled unit
If you have any valuable that is temperature sensitive, you will need a climate-controlled storage unit. And the unit will have to be indoors as opposed to outdoors. In addition, you may want to confirm the value of your items. If they are very valuable, you may want to insure them. Find out whether your homeowner's insurance or renter's insurance policy covers items in a storage unit. In case it does not, see if you can add it. If you are going with a major regional or national short term storage 90031 facility, they likely offer insurance to their clients for a small fee.
Self Storage Montecito Heights – Pricing terms
When it comes to pricing, ask the pick up storage 90031 to explain clearly their pricing terms. This would help you avoid the hidden fees. If the company is unwilling to offer the exact price, you may want to consider finding another service provider. You also want to ask the company's representative whether there are any discounts available. If they do not offer a discount, do not worry. In addition, it is vital to ask what happens if you miss on payment. Don't be late with payments. Your items can be auctioned off if you are late on a payment. So make sure you pay your storage rental fee on time. And make sure you read the pick up storage 90031 pricing terms before signing the contract.
Check customer reviews for storage 90031
It is vital to check the short term storage 90031 on Yelp and Google Places. A quick online search will give you a long list of local moving companies with genuine user reviews. Take those reviews with a grain of salt. However, if they are very negative, you may want to avoid such a company. Moreover, get recommendations from friends and family. Perhaps one of them have used a storage company before and has an opinion whether their services were good. Reputable short term Mstorage 90031 companies usually get their new clients through word of mouth.
Self Storage Montecito Heights – Final Thoughts
Whether you are moving to Montecito Heights, renovating your home or moving to a new town, storage companies Montecito Heights can help. You only need to find a facility that you trust to keep your valuable belongings secure and in excellent condition. There are many options open to you in a range of costs and other factors when it comes to Storage L.A. Residents must realize whatever supplier you choose they will have advantages and disadvantages. There are many options available to you, when it comes to storage. Compare for yourself:
Public Storage 90031 – 1776 Blake Ave, Los Angeles, CA 90031
StorQuest Self Storage Montecito Heights – 2222 N Figueroa St
Public Storage 90031 – 4002 N Mission Rd
Self Storage Montecito Heights – Organization is key
In order to get the most value for your storage units you need to organize it correctly. The first thing that you need to do is classify your items that you need to store.  Household furniture, appliances, clothes and books just require ordinary storage facilities.  However, if you own some antiques and delicate items, you may have to sign up for storage facilities that offer controlled temperature and humidity. Be creative in using the storage space.  Whenever possible, store items such as furniture vertically to save on space.  Store smaller items in hidden spaces.  Use drawers to store clothes, books and fashion accessories.
Box-n-Go Storage
offers a unique service for all L.A. residents they deliver mobile storage units direct to your home. This storage unit provides an ideal way to store by allowing you to carefully pack and place your belongings in the container in your own time.  The container is low loading with easy access so reduced risk of sprains and injuries caused by lifting. In addition city, you can spot Box-n-Go storage units not only in your neighborhood, but in many nearby cities:
Glendale, CA
,
East Los Angeles, CA
,
Atwater Village, CA
,
Eagle Rock, CA
,
Highland Park, CA
,
City Terrace, CA
and many other cities and neighborhoods in
Los Angeles
. We service all of
Orange County
too!