RESERVE ONLINE IN MINUTES
RESERVE ONLINE IN MINUTES
Save 50% see how
No Truck Needed see why
No Heavy Lifting we can help load or move
200+ 5-STAR
REVIEWS
A+ BBB
RATING
LOWEST PRICE
GUARANTEE
Box-n-Go Storage & Moving - as Easy as 1-2-3
1
We Deliver
2
We Pick Up
3
We Store or Move
Store on your driveway or inside our secure facility. Load/unload only once. Ground level access.
I want to:
Are you a student?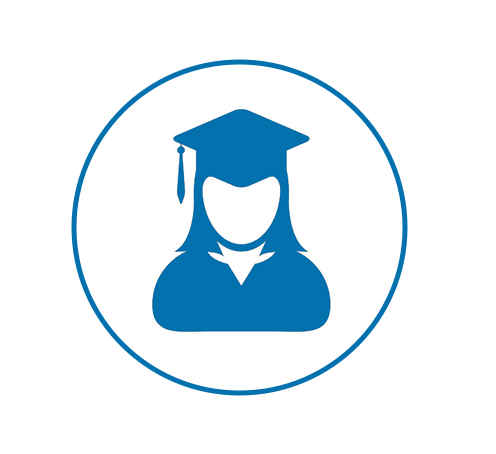 Available Sizes
Box-n-Go - XXL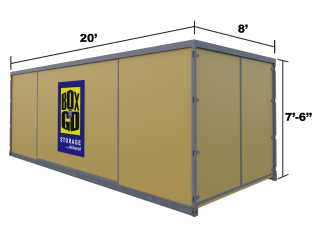 20' Container – all weather.
Perfect for 3-bedroom residence.
5-7 rooms, furniture, appliances, etc.
Learn More
Box-n-Go - XL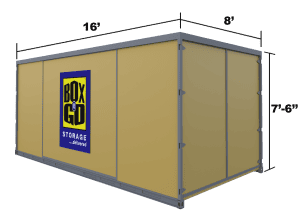 16' Container – all weather.
Perfect for 2-bedroom residence.
3-5 rooms, furniture, appliances, etc.
Learn More
Box-n-Go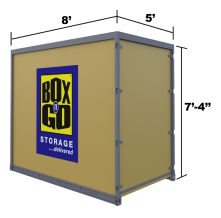 8' Container – all weather.
Modular – works for any need.
Each fits 1-1.5 rooms.
Learn More
I want to:
Are you a student?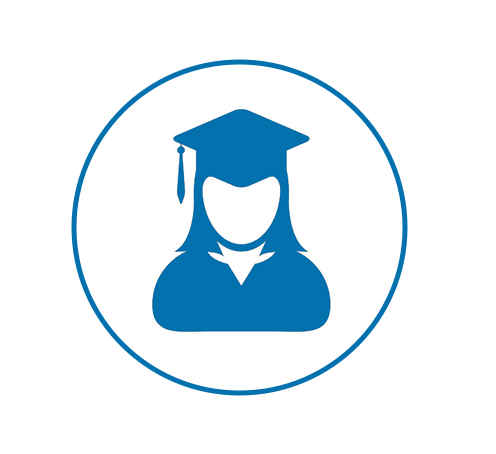 See How Our Services Can Work for You
I want to:
Are you a student?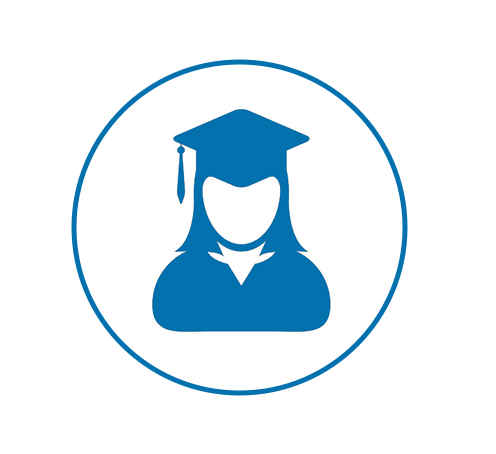 Our Services
Personal & Business Storage
Student Storage
Local & Nationwide Moving
Packing & Loading Help
Moving Boxes & Supplies
Do not see what you are looking for?
What Our Customers Think
I want to:
Are you a student?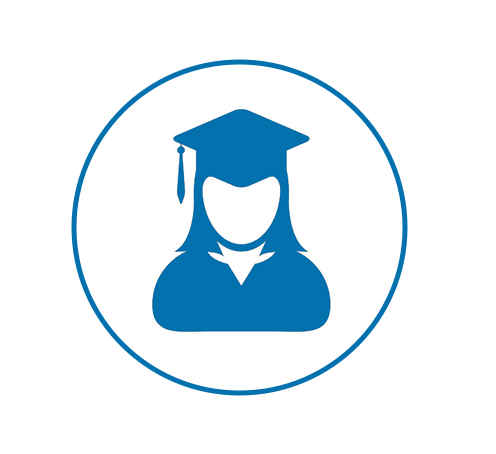 Why Box-n-Go? Here is Our Promise:
We are dedicated to deliver the best solution for almost any storage & moving need, with no gimmicks or hidden costs:
No truck to rent. We deliver storage to you!
Load/Unload only once.
Pay only for space you use.
Secure, climate-friendly facility.
Drive-up access
No Truck to rent…EVER!
Save money and time.
Reduce the risk of accidents and injuries.
No need to pay for gas, insurance & mileage!
Load ONCE Storage Solution!
You only need to load your belongings once!
No need to load and unload it all again into a storage unit.
All containers come with easy ground level access!
Pay Only for the Space You Use!


(if storing at our facility)
No not need to guess on how much space you actually need.
Order an extra 8' x 5' unit. Do not use it – do not pay for it.
Secure, Climate-Friendly Facility!
Highest degree of security and protection.
Our 8' x 5' units are breatheable – no mold or mildew.
No funky smell when your belongings return.
EASY Drive-Up Access!


(if storing at our facility)
Access your units at ground level.
No elevators, ramps, stairs to climb.
Schedule access appointment & drive straight to your units.
I want to:
Are you a student?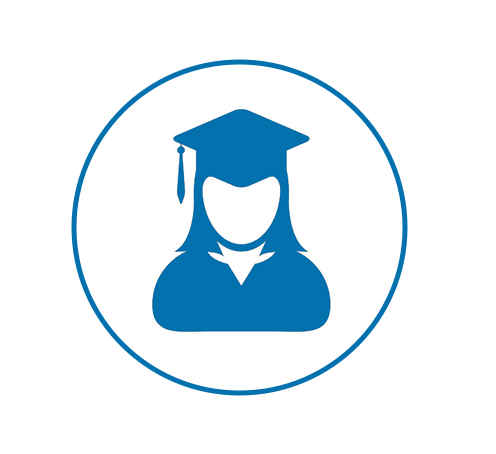 Self Storage Units in Santa Clarita, CA
Many people flock to the Santa Clarita Valley to experience the thrill of their lives. They do this by going on some of the most jaw-dropping rides at Six Flags Magic Mountain. There are a lot of creative places to explore here. One of the many attractions is not so much of an attraction at all. California Institute of the Arts, also known as CalArts. However, if you are attending CalArts, you probably will start searching for self storage Santa Clarita. To know more about Santa Clarita storage units, read on. Many people who wish to study the arts, most likely, migrate to Santa Clarita every year to experience the fun and creative atmosphere where they can enhance their skills and collaborate with their peers. From Art to Dance to Film Production and more, CalArts offers a wide array of options for their alumni to explore.  In fact, famous people such as Tim Burton and Ravi Coltrane are alumni of CalArts.
Storage Units Santa Clarita for Flexibility
If you are planning to move to Santa Clarita to attend this Institute, you are probably thinking where is there going to be room to put all your stuff. Whether you are majoring in music, dance, photography or any other program, most likely you will have to invest in equipment. However, if you are living in a room or sharing a small apartment with your college mate, it may seem like a difficult task. So, what should you do? Search for Storage Units Santa Clarita CA.  Cheap storage units in Santa Clarita valley provide the perfect space to store the equipment you need to succeed. If you are searching for storage facilities near Santa Clarita, CA, you still may be on the fence about choosing a local storage locker for your needs. There are many myths and misconceptions about placing your items in self storage, and that can hinder your decision. For every "bad" self-storage story, we can assure you there is a good one. Here are three reasons why you should place your items in our storage units Santa Clarita California.
Affordable, safe, & secure self storage in Santa Clarita CA
More space – If you live in a tiny apartment, a small dorm room, or a clutter-filled house, placing your belongings in our Santa Clarita storage units for rent will give you more space than you could ever dream of. This way you can use that extra space to create, relax, or enjoy.
Security and safety – While many homes in the Santa Clarita region are equipped with alarm systems and security, there are still people who prefer not to take chances by leaving valuables on their property. They often feel that placing their items in storage near me 91387 will be more ideal. Why? Because most storage facilities near 91387 have state-of-the-art surveillance and security systems. Most people who place their stuff in storage unit 91387 can put their mind at ease knowing their items are in good hands.
Convenience – In today's world, everyone is busy. There is so much to do in so little time. This is why most people look for solutions where they don't have to do any of the heavy lifting as a result of their moving need. Placing items in our Santa Clarita self storage units is a convenient, low-cost way to solve this problem.
Use Santa Clarita Mini Storage Units to Declutter a Room
Most households around Santa Clarita have a spare bedroom or reception room that is not used effectively. Households often have a room in the home that is packed with things you only use infrequently, such as seldom-used exercise gym equipment like treadmills or bikes and holiday items or Christmas decorations. We may also be storing boxes that were packed when we originally moved into our homes. These are all items we thought we needed to keep for some reason or another, but we have to consider that long-term 91355 storage unit may not be ideal. If you can free up any room in your home you can have an extra bedroom, home cinema, gym, or whatever you want. Importantly you could rent the room out and gain an additional income. Those are just a few possibilities that become available when you use our small storage units in Santa Clarita.
Even if You Want to Declutter a Kitchen – Self Storage is Your Solution
Most family households contain a large and extensive collection of crockery, dishes, and glassware that is not only valuable but often heavy and breakable. When we need to place these into cheap storage, special care must be given when packing them.
If the items in one box are varying weights, place the heavier items on the bottom.
Pack your items using the appropriate packing materials such as bubble wrap or tissue paper.
Use the heavier boxes for glasses or dinnerware.
Wrap dishes and glasses individually and pad the boxes with packing paper or bubble wrap.
Place a thick layer of packing paper inside the bottom and top of cartons.
Fill in any empty space with crumpled paper.
Plates are best stacked on edge.
You can nestle some items like bowls and glasses with paper between them.
If mixing dishes with glasses, place the glasses above the dishes.
Use boxes specifically made for dishes.
Most importantly mark boxes "FRAGILE"!
The advantage of using mobile storage units from
Box-n-Go Storage
in Santa Clarita for these precious items is that you can pack these items carefully into your
mobile storage unit
yourself. The goods need only to be packed once so there is no need to load and unpack into a regular storage rental near 91355. An added benefit is that there is no truck rental or tiresome commute.
Reasons for You to Choose Box-n- Go:
Our Santa Clarita storage center is just a reasonable drive away from your home.
They will pick up and deliver your packed portable 91355 storage units to wherever you need to go.
FREE ground-level access, with quick retrieval of your items whenever you need them.
Breathable storage units that prevent mold, mildew, and damage.
Tips for Packing the Storage Units
When it comes to packing your mobile storage units, keep these handy packing tips in mind as well as the extensive range of packing tips on this site:
Pack all boxes to capacity. Boxes that are not full are more likely to collapse. And boxes that are overfilled tend to tear apart.
Label all boxes while packing them to ensure you can find them again without too much searching.
Use fabric such as old blankets or sheets to cover furniture rather than plastic.
To prevent scratching glass furniture tops, wrap them in paper or newspaper.
Pack heavy things into smaller boxes and lighter things into the larger boxes.
Wrap all glass and breakable articles individually in bubble wrap or towels.
Do not pack valuable items such as passports, jewelry, and cash.
Sell or give to charity everything you will no longer require as it will only take up unnecessary space in your storage unit.
We collect the storage unit from your doorstep after you done packing. Then we store it in secure Santa Clarita storage facilities.
Tips to Get the Most of  Santa Clarita storage
When you are in need of self storage Santa Clarita CA for whatever reason the most flexible solution is to use mobile units supplied by
Box-n-Go Storage
. This blog has some fantastic tips and tricks to make the experience go smoothly.
If you have the original boxes for equipment, use them otherwise try to use similar sized cartons.
Use large boxes for your lighter items like linens, pillows and lamps. And use smaller boxes for heavier items like books and tools.
If you are concerned about rust you can lightly coat metal surfaces with a couple drops of machine oil.
Pack bulky garden tools and outdoor holiday lights in available empty trash cans or planting pots after securing them.
Ensure you have all the packing supplies you will need before you start.
Be sure to mark every box with its contents and keep your inventory list updated.
Avoid over or under packing boxes so they stack correctly.
Secure your boxes with packing tape on the top and bottom.
When you have packed your mobile units we collect them at your convenience and place in a secure storage facility. You do not have to pack items into a truck. Neither you have to drive them to a traditional storage to unpack into a regular storage locker. Using mobile units for storage Santa Clarita, residents will have an efficient flexible solution for self storage.
Call Box-n-Go today for cheap storage 91355 around Santa Clarita!
Whether you need storage for a few days, a few weeks, or even a few years, you can rest assured that the Box-n-Go team is ready, willing, and, most importantly, able to accommodate all of your storage needs with our
low-cost
Santa Clarita storage rentals.
Call
Box-n-Go today and find out why we are first and foremost among personal storage facilities!
Compare Box-n-Go to other options
Drive by the below local facilities and see for yourself how convenient Box-n-go storage service is:
Golden State Storage Santa Clarita – 21530 Golden Triangle Rd, Santa Clarita, CA 91350
KISS Storage Santa Clarita – 25333 Railroad Ave, Santa Clarita, CA 91350
Highway Self Storage Santa Clarita CA – 26950 Weyerhauser Way, Santa Clarita, CA 91351
KISS Self Storage Santa Clarita
Golden Traingla Self Storage Santa Clarita – 20800 Golden Triangle Rd, Santa Clarita, CA 91350
Santa Clarita Public Storage – 18650 Vía Princessa, Santa Clarita, CA 91387
Santa Clarita Security Storage – 25333 Railroad Ave
Golden Triangle Self Storage Santa Clarita CA – 20800 Golden Triangle Rd
Sand Canyon Self Storage Santa Clarita – 8655 Oak Springs Canyon Rd
Extra Storage 91350 – 26200 Hollywood Ct
Ed's Mini Storage – 17369 Sierra Hwy, Santa Clarita, CA 91351
E Z Access Self Storage – 23715 Carl Ct,
U Haul Storage 91350 – 27150 Sierra Hwy
Public Storage 91350 – 26053 Bouquet Canyon Rd, Santa Clarita, CA 91350
Box-n-Go
provides self-storage units to the following zip codes in Santa Clarita, CA: 91321, 91322, 91350, 91351, 91354, 91355, 91382, 91385, 91386, 91387. Find a Santa Clarita portable outdoor storage 91387 unit near you! In addition to Santa Clarita, Box-n-Go serves the following nearby communities:
Castaic, CA
,
Valencia, CA
,
Stevenson Ranch, CA
,
Agua Dulce, CA
,
Newhall, CA
,
Canyon Country, CA
as well as most of
Los Angeles, CA
and
Orange County, CA
.
Self Storage Units in Santa Clarita
Moving, renovating, or relocating a business… In such a case, you may need additional space for self-storage. This is convenient because moving all the items simultaneously is a somewhat tricky process. Hiring a truck, looking for a team of assistants, and organizing a move are psychologically, physically, and financially challenging.
Warehouse units for rent – promptly, reliably, and affordable
The modern Box-n-Go service is gaining popularity in California. Mobile storage is simply brought to your doorstep for loading, and after filling, it is taken to a secure warehouse. Only the client and his authorized agent have access to the unit. The mobile container can be on your premises, or we can organize outdoor storage with easy access to the unit. Contact us a day in advance, and we will agree on the possibility of access to your items. Also, we will promptly deliver the box to the desired address – the same or a new one, at your request.
Order convenient containers near California
Box-n-Go operates within state and county lines but will be able to deliver your unit to any city, even across the country. Paying only for renting a storage container in Santa Clarita, CA, will save you a lot of money, and simple organization will save you time and effort. Call us right now for details, or leave an online application right now.