RESERVE ONLINE IN MINUTES
RESERVE ONLINE IN MINUTES
Save 50% see how
No Truck Needed see why
No Heavy Lifting we can help load or move
200+ 5-STAR
REVIEWS
A+ BBB
RATING
LOWEST PRICE
GUARANTEE
Box-n-Go Storage & Moving - as Easy as 1-2-3
1
We Deliver
2
We Pick Up
3
We Store or Move
Store on your driveway or inside our secure facility. Load/unload only once. Ground level access.
I want to:
Are you a student?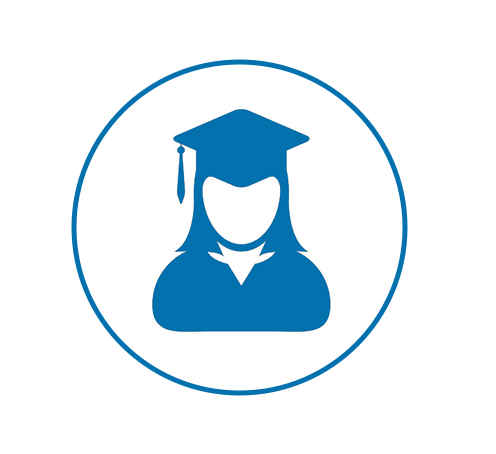 Available Sizes
Box-n-Go - XXL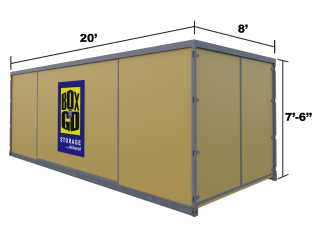 20' Container – all weather.
Perfect for 3-bedroom residence.
5-7 rooms, furniture, appliances, etc.
Learn More
Box-n-Go - XL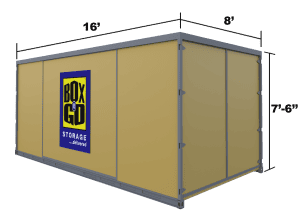 16' Container – all weather.
Perfect for 2-bedroom residence.
3-5 rooms, furniture, appliances, etc.
Learn More
Box-n-Go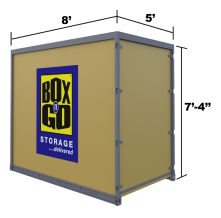 8' Container – all weather.
Modular – works for any need.
Each fits 1-1.5 rooms.
Learn More
I want to:
Are you a student?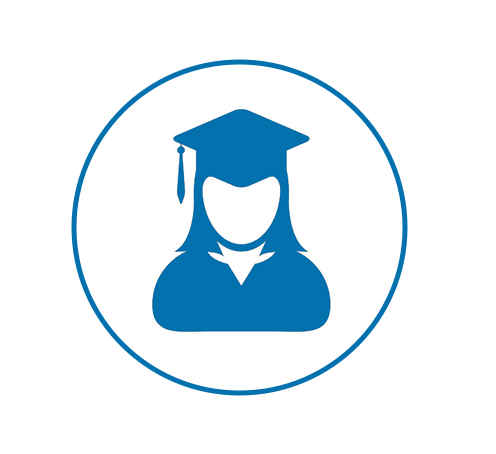 See How Our Services Can Work for You
I want to:
Are you a student?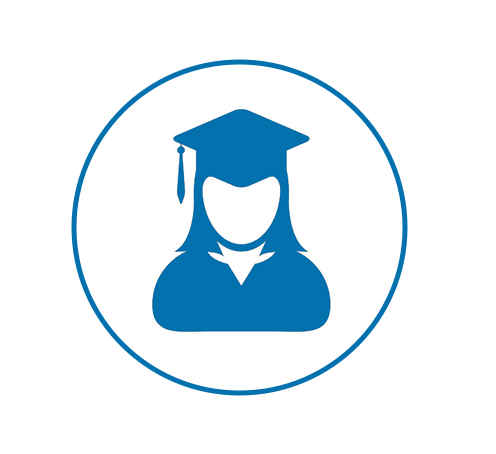 Our Services
Personal & Business Storage
Student Storage
Local & Nationwide Moving
Packing & Loading Help
Moving Boxes & Supplies
Do not see what you are looking for?
What Our Customers Think
I want to:
Are you a student?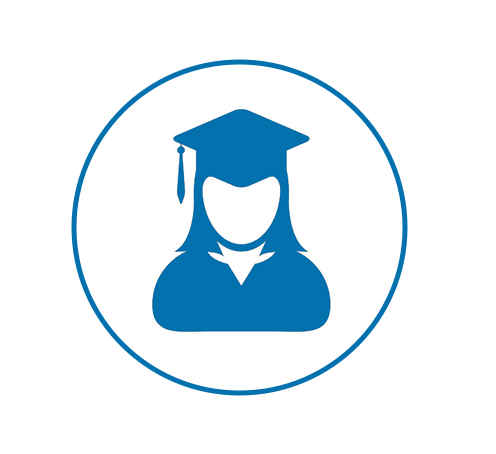 Why Box-n-Go? Here is Our Promise:
We are dedicated to deliver the best solution for almost any storage & moving need, with no gimmicks or hidden costs:
No truck to rent. We deliver storage to you!
Load/Unload only once.
Pay only for space you use.
Secure, climate-friendly facility.
Drive-up access
No Truck to rent…EVER!
Save money and time.
Reduce the risk of accidents and injuries.
No need to pay for gas, insurance & mileage!
Load ONCE Storage Solution!
You only need to load your belongings once!
No need to load and unload it all again into a storage unit.
All containers come with easy ground level access!
Pay Only for the Space You Use!


(if storing at our facility)
No not need to guess on how much space you actually need.
Order an extra 8' x 5' unit. Do not use it – do not pay for it.
Secure, Climate-Friendly Facility!
Highest degree of security and protection.
Our 8' x 5' units are breatheable – no mold or mildew.
No funky smell when your belongings return.
EASY Drive-Up Access!


(if storing at our facility)
Access your units at ground level.
No elevators, ramps, stairs to climb.
Schedule access appointment & drive straight to your units.
I want to:
Are you a student?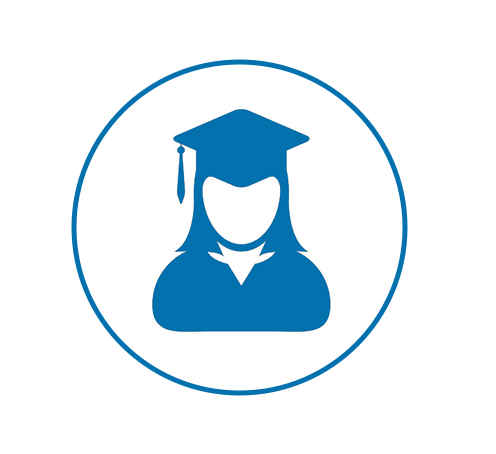 Castaic Lake Self Storage Units
Have you ever wondered why so many people are searching for Storage Castaic? The answer is simple!  Well, there's actually more than one answer to why many people use portable storage options. Call Box-n-Go Storage Castaic and find out.
Discover the many reasons people use our Storage Castaic
There are many reasons that people prefer Box-n-Go over any other storage center in the area. But the one reason that stands out is our portable storage units.  Castaic storage units are becoming a high demand for the following reasons:
Portable and can be picked up and delivered from anywhere
Spacious and can hold a wide variety of household items
Breathable and prevent mold and mildew
Flexible and you can choose from differently sized units
Low cost- no need to rent extra storage space
Convenient and no need to unload and load a truck
Our Storage Units will keep your items safe and secure at all times!
In addition to all the benefits of portable storage units, Box-n-Go Castaic storage also offers a safe and clean environment to store your most precious belongings. Do you have a cherished art collection or household items? You can feel at ease in Castaic Storage Units. In the end, knowing Box-n-Go Storage Castaic has modern security ensures your safety. This way you never have to worry about break-ins or theft.
What can you store in Storage Units?
We get that you are the creative, and there's nothing wrong with that! Also, we know how important it is to store all your instruments, artwork. As well as the stage equipment in a safe, and secure, climate friendly storage unit.  Are you attending CalArts or any other creative school? Then you may be wondering if storage units will allow you to store your particular type of equipment.  Most likely, the answer is yes! Here are some of the things you can store in a climate friendly Storage Castaic.
Digital/Video Cameras
Art Canvases
Instruments ( Drums, guitars, keyboards, etc)
Stage equipment
Sound equipment
Lighting equipment
Costumes
Many residents and artists love searching for  Storage near Castaic Ca.
If you are searching for storage units Castaic CA, you can feel confident. There is no shortage of storage units for all of your needs. Many residents and artists love searching these facilities. Why?  Most likely because they know that when they find the right storage, they can:
Access their equipment easily and effortlessly
Do not have to travel a long distance to grab their equipment
Feel safe knowing their items are in a safe and climate friendly environment
Afford storage near Castaic CA
Your search for Storage is over!
Whether you are going to CalArts a different school, or you are relocating, securing Storage Castaic is exactly what you need. Hence, at Box-n-Go, we provide spacious and affordable storage units  that match your needs and budget. Therefore, whether you want to have Storage Units for your entire semester or a few weeks, we got you covered! Give us a call today. See which of our storage options is best for you!   Henceforth, you will have a pleasant storage experience when you choose Box-n-Go. We are a storage company you can trust!
Why choose Box-n-Go Castaic Self Storage?
There are many reasons to rent storage solutions from Box-n-Go. However, many of our customers prefer to rent portable storage for the following reasons:
Short and long-term rental options
Free and easy ground level access at our Storage Castaic
Simple and quick retrieval of all your favorite things
Safe and secure warehouse
Delivery and pick up of your packed storage unit
Spacious and clean portable storage in Castaic California
Friendly and reliable service
Flexible storage solutions that meet your needs
Climate Controlled or Not – Storage Castaic
Why would you require such a storage facility near Castaic? Some of them may be prone to damage in a humid environment. This is usually the case with heirlooms or furniture. In addition, they can form mildew or mold in an uncontrolled environment. Hence, it is also important that you know these climate friendly facilities and storage units Castaic cost a little more. However, they can effectively hold your valuables in the storage units near Castaic. Hence they are worth the cost.
The Right Size of the storage facilities near Castaic
Larger storage units are naturally more expensive to rent out on a monthly basis. Therefore,  it is always a good idea to estimate how much space you require. This will ensure you do not end up paying extra for unused space with storage. Also, another perspective to keep in mind is the actual designs provided by the storage facilities. Some of these storage units may be narrow. Or they have too much of a vertical space or lower ceilings. These things aren't usually a problem for the average person. However, different situations and items require different variances of storage.
Location of the Storage Castaic
The same rules that apply to real estate can be follower for Storage Castaic. If the storage facilities are in the heart of the city, they are going to cost more. However, it's possible to be saved from such premium prices by opting for facilities that are outside the city. Therefore, you need to check it they are conveneint for you. Another aspect to consider here is how many times you will be visiting the storage facilities. Do you think you would not need a repetitive visit? If yes, then it is viable to go for the cheaper storage facilities.
Costs May Vary Widely
This is the case because some storage facilities are privately owned. Hence, the owners can set prices where they see fit. Therefore, it is advisable to look keep look around for viable options before selecting storage units. Do make sure of the essentials however, like an ease of access, climate control and security.
Verify Security of the storage units near Castaic
Naturally you wouldn't want your valuable stolen from these storage facilities. This is the reason why most storage offer varying standards of security for you to choose from. These security measures may include video surveillance, security locks and guards, limited access and security fencing. Which of these options you prefer depends completely on you and the nature of your valuables. Because, if you think your storage needs these options, it is better to verify the measures taken by the company before signing your items to their storage.
Rent Box-n-Go Castaic Storage Castaic today!
When you want a safe convenient and flexible storage option, call Box-n-Go Storage.  At Box-n-Go  Storage Units, we have portable storage units that can be stored in our warehouse or delivered right to your doorstep. In conclusion, wherever you're in the area, call  us and reserve a unit today! Still not convinced? Check out some of our best competitors and decide for yourself:
Old Road Storage Castaic CA – 32015 The Old Rd, Castaic, CA 91384
Castaic Storage – 32310 Castaic Rd, Castaic, CA 91384
32015 The Old Rd, Castaic, CA 91384 -Castaic Self Storage
Castaic Lake Storage – 31442 Castaic Rd, Castaic, CA 91384
Box-n-Go
provides self-storage units to the following zip codes in Castaic, CA: 91310, 91384. Find a Castaic portable storage unit near you! In addition to Santa Clarita, Box-n-Go serves the following nearby communities:
Santa Clarita, CA
,
Valencia, CA
,
Stevenson Ranch, CA
,
Agua Dulce, CA
,
Newhall, CA
,
Canyon Country, CA
as well as most of
Los Angeles, CA
and
Orange County, CA
.