RESERVE ONLINE IN MINUTES
RESERVE ONLINE IN MINUTES
Save 50% see how
No Truck Needed see why
No Heavy Lifting we can help load or move
200+ 5-STAR
REVIEWS
A+ BBB
RATING
LOWEST PRICE
GUARANTEE
Box-n-Go Storage & Moving - as Easy as 1-2-3
1
We Deliver
2
We Pick Up
3
We Store or Move
Store on your driveway or inside our secure facility. Load/unload only once. Ground level access.
I want to:
Are you a student?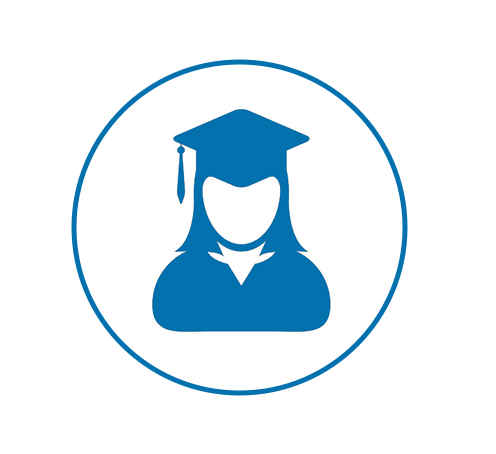 Available Sizes
Box-n-Go - XXL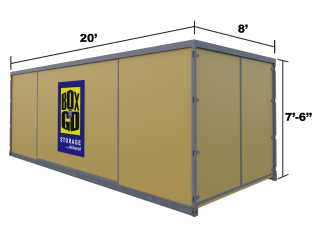 20' Container – all weather.
Perfect for 3-bedroom residence.
5-7 rooms, furniture, appliances, etc.
Learn More
Box-n-Go - XL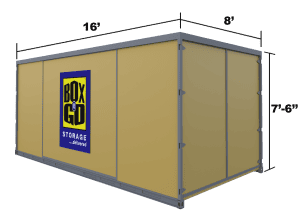 16' Container – all weather.
Perfect for 2-bedroom residence.
3-5 rooms, furniture, appliances, etc.
Learn More
Box-n-Go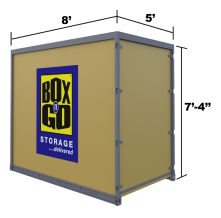 8' Container – all weather.
Modular – works for any need.
Each fits 1-1.5 rooms.
Learn More
I want to:
Are you a student?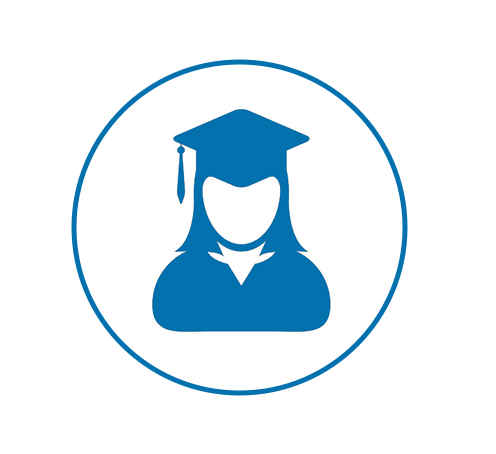 See How Our Services Can Work for You
I want to:
Are you a student?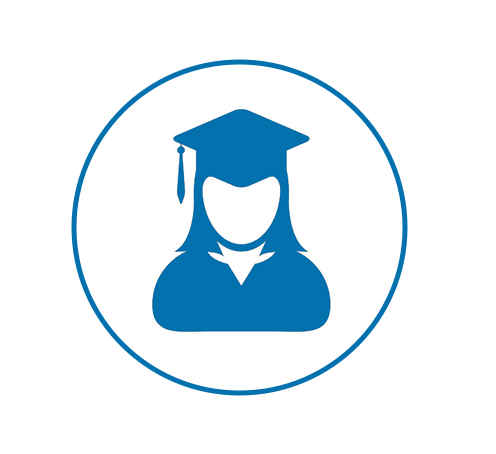 Our Services
Personal & Business Storage
Student Storage
Local & Nationwide Moving
Packing & Loading Help
Moving Boxes & Supplies
Do not see what you are looking for?
What Our Customers Think
I want to:
Are you a student?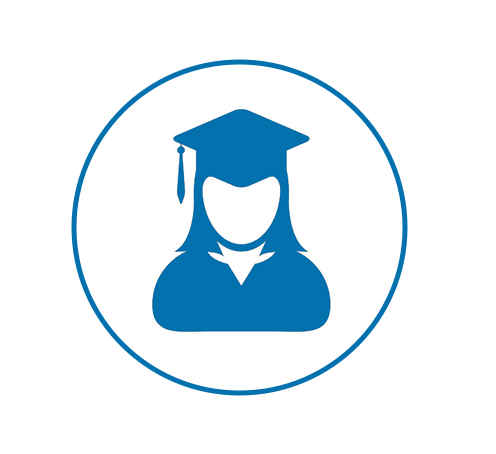 Why Box-n-Go? Here is Our Promise:
We are dedicated to deliver the best solution for almost any storage & moving need, with no gimmicks or hidden costs:
No truck to rent. We deliver storage to you!
Load/Unload only once.
Pay only for space you use.
Secure, climate-friendly facility.
Drive-up access
No Truck to rent…EVER!
Save money and time.
Reduce the risk of accidents and injuries.
No need to pay for gas, insurance & mileage!
Load ONCE Storage Solution!
You only need to load your belongings once!
No need to load and unload it all again into a storage unit.
All containers come with easy ground level access!
Pay Only for the Space You Use!


(if storing at our facility)
No not need to guess on how much space you actually need.
Order an extra 8' x 5' unit. Do not use it – do not pay for it.
Secure, Climate-Friendly Facility!
Highest degree of security and protection.
Our 8' x 5' units are breatheable – no mold or mildew.
No funky smell when your belongings return.
EASY Drive-Up Access!


(if storing at our facility)
Access your units at ground level.
No elevators, ramps, stairs to climb.
Schedule access appointment & drive straight to your units.
I want to:
Are you a student?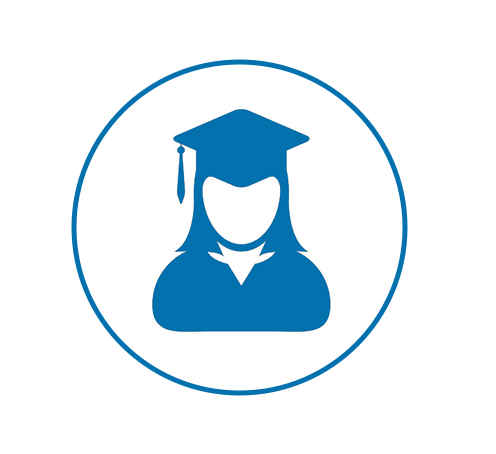 Agua Dulce Self Storage Units
Are you moving to another city in a next few months? If yes, then this is very exciting from a professional perspective. You are getting the chance to head up a new location for your employer. However, it does mean that you will have to make some adjustments to your living situation. . When you will be relocating to a different city, you will have to give up the space you used to stay in. Paying rent in two separate cities is not viable for most people. So, what will you do with all your items? Agua Dulce storage offer the best option for ensuring that all your valuables are safe. But we must ensure that you are picking the ideal unit. You surely do not want to put your money into something that is not worth it. Whether you need short term storage solutions or long-term Agua Dulce storage, you still need to know the common mistakes most people make when placing their items in storage as well as to avoid them before you place your belongings storage. Here are five things to avoid when you are picking between Agua Dulce storage ahead of your big move. Here are some common mistakes people make when placing items in storage.
Not doing research about Agua Dulce storage
While there are many storage centers, most people simply perform an online search for Agua Dulce storage. Then choose the first storage company they see. This is a bad idea because they can end up spending more money than anticipated.  The best thing to do is write down a list of everything you want in a storage unit. Portable. Secure. Quick and easy access. You want to make a list and find storage units that offer amenities that match your list.
Disregarding Security of storage in Aqua Dulce
While choosing Agua Dulce storage, go for the place that assures you about security. Is the provider refusing to tell you about their security measures for the storage unit? It probably means they do not have any reliable security measures in place. While the chances of someone breaking into your unit to steal something is low, it is better to be safe. Always go with a storage unit where you know the provider has a security setup to prevent unauthorized access. This helps ensuring more security in the storage unit Aqua Dulce.
Non-Controlled Agua Dulce storage
Another consideration that is a must for Agua Dulce storage is climate control. You must store your most precious items in climate friendly storage unit that you cannot take on your business move. This is of particular importance if you opt to go with a traditional storage facility. They build the buildings from metal container. As a result moisture condensation is always a problem. On the other hand, if you chose to use Box-n-Go for storage in Aqua Dulce, this is no longer a concern. Box-n-Go containers are breathable. This means no moisture condensation, no mold or mildew. We store the containers in commercial grade insulated buildings.
Price of Agua Dulce storage Over Convenience
Picking storage units over price is not the best move. It is much better to look for storage units Aqua Dulce CA that are going to give you great value. It is value that you need from your storage in Aqua Dulce. Moreover, it is the reason why we recommend Agua Dulce storage for people who are moving because of business reasons. We send the container of mobile storage to your address, where you can pack it on your schedule. Then you can have that container picked up and sent to a storage in Aqua Dulce location. When you are back from your short-term business move, we will deliver the container  to your new Aqua Dulce address, to unpack all your items!
Packing Haphazardly
Make sure that you are packing your items in the appropriate boxes. Do not pack lighter items below heavier items, as you will just crush those lighter items. Moreover, always pack similar items in the same boxes. You will probably search for items based on categories if you need something from within your unit of Agua Dulce storage!
Poor Storage Unit Organization
When filling up the storage unit, ensure that you are probably organizing the way you are laying the boxes on top of each other. Keep items that you may need to access on top. Boxes with less important items can go at the back or bottom of the Agua Dulce storage!
Not being prepared
It goes without saying placing your items in Agua Dulce storage is a big task. You have to think about what you will store. What you will toss. How long your items will be in storage, and so forth. Most people who are moving or placing their items in storage have no idea how long they will need to keep their items in storage.  Therefore, they pack all their items in one storage unit without having a definite day they will retrieve their items.  While anything can happen, it's best to have a game plan on when you will place your items in Agua Dulce storage, how often you will need access to them, and when you will pick them up.
Not checking with their Agua Dulce storage facility
There are many people who think they can store anything in their storage unit. This is simply not the case. You can't store flammable items, weapons, food,   or any living or perishable items. Therefore, it's best to double check with your storage facility on what you can and cannot store.
No insurance on your items
There are many centers of Agua Dulce storage that offer limited content protection plans. However, they still don't cover all of your belongings. This is why it's important to do your research and look for all options, Insurance and protection plans that protect your items while they are in storage.
Not using more than one storage unit
While many people try to cut costs by stuffing their belongings into one unit, it can cause more harm than good.   Your items may fall or become damaged. This is why it's important to assess how many storage units you actually need. Reserve the number of storage units you need. This way your items will be safe and secure and free from damage. Maybe you're moving to a new location. Or maybe you don't have enough room to store all your belongings. In any case, find a secure storage option that keeps your safe. Box-n-Go Agua Dulce storage offers advantages that make storage and moving as simple, safe and affordable. Once you learn more about what Box-n-Go offers people in the Aqua Dulce, you'll want to use or recommend them always.
Box-n-Go Storage Containers and Agua Dulce storage
Box-n-Go Storage uses containers unlike those offered by most storage companies. We make our storage units with sturdy wood. It gives a solid structure to protect your belongings. The units of Agua Dulce storage also have plastic coverings that add protection from rain and direct sunlight. The Box-n-Go breathable storage containers are eight feet deep, five feet wide and seven feet tall. These dimensions give you enough room to hold one to 1.5 rooms of furniture, decorations and other items. You can order as many storage container from Box-n-Go as you want. You only pay for the boxes that you end up using. We will pick up the rest of the containers. You don't even pay for delivery or pickup.
Box-n-Go Security and Affordability of Agua Dulce storage
After you fill your Box-n-Go storage container, you get to lock the box and keep the key. No one else will have access to the storage container, so you can rest assured that your property is safe. We offer maximum security for storage container to keep the box on your property for as long as you like. Some people only need a few days to fill their boxes and sent to their new homes or offices. Other people like to keep their container for several months so they can easily access their belongings when they want. Box-n-Go offers extremely competitive rates that make it even easier for you to keep your storage container at home. The amount that you pay will depend on how long you plan to use the Agua Dulce storage container. In Aqua Dulce, you can rent a Box-n-Go container for around $3 per day. To use a container for four to five month, play flat that will be discounted from the month to month rate. If you keep the container for six to nine months, you pay even less per month. For the lowest monthly price, choose to use your storage container for a year plus. You'll only pay $59 per month. You can find the specific prices for your area code by visiting the Box-n-Go calculator. Regardless of where you live, you'll have a hard time finding a storage system that offers such comprehensive services. Neither you can find them at such affordable prices.
Secure Storage Aqua Dulce
If you need to keep your container at a storage facility, you can count on Box-n-Go. We use innovative security features that will protect your items and give you peace of mind. All Box-n-Go storage facilities have security systems that include motion sensors, fire alarms, sprinklers and 24-hour video surveillance. It's unlikely that a fire will happen at the facility. If it does, the sprinklers will hold off flames while the alarm alerts local firefighters. Your unit of Agua Dulce storage will be safe with us. The motion sensors and video surveillance can identify unauthorized people who try to enter the facility. Even if someone managed to steal something from the building, the security cameras will help you see who it is. This, subsequently, will help law enforcement find the criminal and retrieve your property. Box-n-Go offers a safe, affordable way to store items. Visit the Box-n-Go website so you can avoid companies that charge higher prices for fewer services of Agua Dulce storage.
Call Box-n-Go Agua Dulce storage today and let us help you with all your needs
When you are searching for a safe, affordable and convenient solution of Agua Dulce storage, call Box-n-Go storage.  We can tell you all you need to know about the moving and storage process.  Call us today and reserve your storage space now! Still not convinced we have the best deals? Check out the competition:
Davenport Storage Agua Dulce – 14333 Davenport Rd,
All Purpose Storage Agua Dulce – 11764 Adobe Way
Agua Dulce Storage – 1715 Davenport Rd, Santa Clarita, CA 91390
Box-n-Go
provides self-storage units to the following zip codes in Agua Dulce, CA: 91390. Find an Agua Dulce portable storage unit near you! In addition to Santa Clarita, Box-n-Go serves the following nearby communities:
Santa Clarita, CA
,
Castaic, CA
,
Valencia, CA
,
Stevenson Ranch, CA
, 
Newhall, CA
,
Canyon Country, CA
as well as most of
Los Angeles, CA
and
Orange County, CA
.