RESERVE ONLINE IN MINUTES
RESERVE ONLINE IN MINUTES
Save 50% see how
No Truck Needed see why
No Heavy Lifting we can help load or move
200+ 5-STAR
REVIEWS
A+ BBB
RATING
LOWEST PRICE
GUARANTEE
Box-n-Go Storage & Moving - as Easy as 1-2-3
1
We Deliver
2
We Pick Up
3
We Store or Move
Store on your driveway or inside our secure facility. Load/unload only once. Ground level access.
I want to:
Are you a student?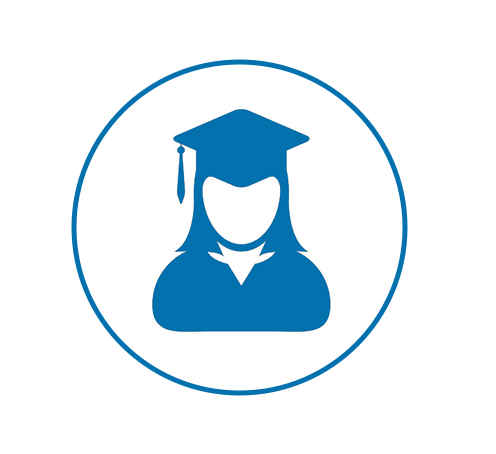 Available Sizes
Box-n-Go - XXL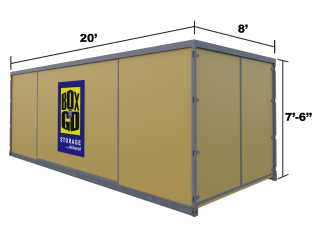 20' Container – all weather.
Perfect for 3-bedroom residence.
5-7 rooms, furniture, appliances, etc.
Learn More
Box-n-Go - XL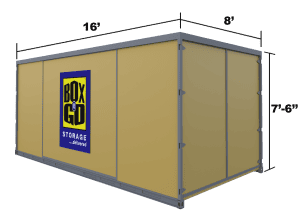 16' Container – all weather.
Perfect for 2-bedroom residence.
3-5 rooms, furniture, appliances, etc.
Learn More
Box-n-Go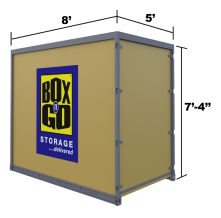 8' Container – all weather.
Modular – works for any need.
Each fits 1-1.5 rooms.
Learn More
I want to:
Are you a student?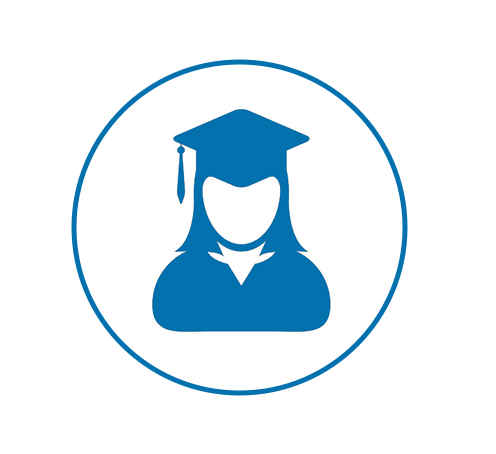 See How Our Services Can Work for You
I want to:
Are you a student?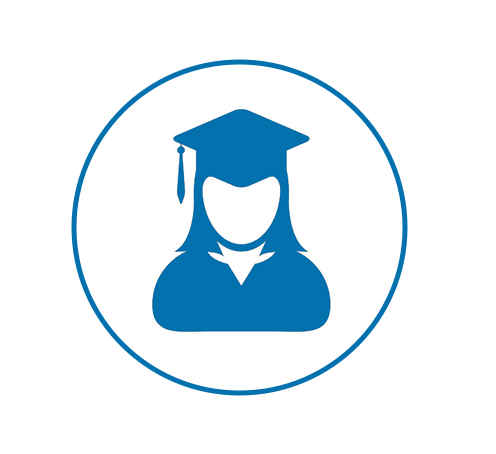 Our Services
Personal & Business Storage
Student Storage
Local & Nationwide Moving
Packing & Loading Help
Moving Boxes & Supplies
Do not see what you are looking for?
What Our Customers Think
I want to:
Are you a student?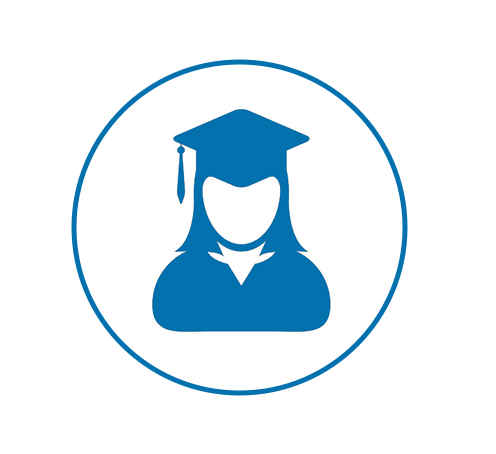 Why Box-n-Go? Here is Our Promise:
We are dedicated to deliver the best solution for almost any storage & moving need, with no gimmicks or hidden costs:
No truck to rent. We deliver storage to you!
Load/Unload only once.
Pay only for space you use.
Secure, climate-friendly facility.
Drive-up access
No Truck to rent…EVER!
Save money and time.
Reduce the risk of accidents and injuries.
No need to pay for gas, insurance & mileage!
Load ONCE Storage Solution!
You only need to load your belongings once!
No need to load and unload it all again into a storage unit.
All containers come with easy ground level access!
Pay Only for the Space You Use!


(if storing at our facility)
No not need to guess on how much space you actually need.
Order an extra 8' x 5' unit. Do not use it – do not pay for it.
Secure, Climate-Friendly Facility!
Highest degree of security and protection.
Our 8' x 5' units are breatheable – no mold or mildew.
No funky smell when your belongings return.
EASY Drive-Up Access!


(if storing at our facility)
Access your units at ground level.
No elevators, ramps, stairs to climb.
Schedule access appointment & drive straight to your units.
I want to:
Are you a student?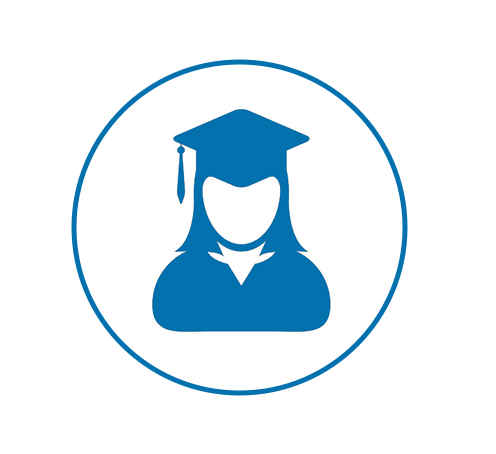 Self Storage Units in Canyon Country, CA
Utilize self storage Canyon Country CA. Store your precious memories. Weddings, Barmitzvahs, Birthday parties, graduations, new birth of baby, and the list goes on. What do they all have in common? They are all grand celebrations and a way to capture memories. The ones that will be cherished for a life time.  Whether you capture your memories in photographs, videos, or journals, you can agree that they are precious moments that you want to remember forever.  You love capturing memories so much that you have a huge album collection. A collection that can barely fit in your home. Search for self storage and find a way to store your precious memories forever.
Have you ever thought about self storage?
If you have journals, DVD's, VHS tapes, and photographs of your precious memories, why not place them in a safe and secure storage units 91351? First you should place your photo albums, journals and VHS tapes full of memories in storage 91351. Then you can relax, knowing that they are in a safe and secure place. Many people choose to store their photographs in our Canyon Country storage for the following reasons:
safe –  We have state of the art security and surveillance systems, so your items are protected at all times
reliable – We have friendly and professional staff. They will make sure you will move and get your stuff in storage units near 91351
convenient – We service the Canyon Country and surrounding areas. Hence you can use us when moving.
affordable – We offer low monthly rental options, as well as, select discounts for military, student and long-term renters
Here are some items to look for:
Insurance
Before looking into storage near Canyon Country, you may need to check with your insurance company on whether their service umbrella includes storage facilities near Canyon Country. If this is not the case, then you may need to check up on whether the facility offers coverage. This insurance feature should be combined with the right climate control and security features in storage near Canyon Country in order to completely secure your possessions. Once you go through these hassles, you will remain tension free with your items stored away in the storage units till you would need them again.
Promotions
Storage near Canyon Country often run promotions in order to attract and attain new customers. It may be worth your while to actually browse through the promotions in your area in order to save up on costs as much as possible. These are rarely enjoyable ventures but you will naturally want to match or beat the deals of the storage facilities near Canyon Country you visit or contact. Check the Payment Policy of storage facilities near Canyon Country may have terms and conditions which you may not know about. This could be quite an inconvenience for you later. Once you have signed your valuables to storage units Canyon Country, you may face problems in switching companies and you won't be as motivated to do so either. It is advisable to check up on the company's offerings on the internet on their provided catalogue, and don't just skim through storage units near Canyon Country. Go through it thoroughly. Also some sites may also compare the various storage near Canyon Country in your area to make it easy for you to make the worthy choice with their reviews. It is also advisable to check up on these reviews because they may be twisted. Self storage service helps people to store their things. It can be their personal belongings, files, furniture, clothing etc. But not every storage units near Canyon Country is the same. You have to consider few factors if you want the right storage facility.
Complete Security Offered by Self Storage
First and foremost, you have to ensure that the storage facilities near Canyon Country is safe. Some of the most common issues these facilities face are usually break-ins or thefts. The security of any facility is largely determined by the people that enter into the storage near Canyon Country. Box-n-go always assures their clients with a premier storage service. This commitment has contributed to commendable safety record. We have had no thefts and break-ins in our warehouse. At
Box-n-go
, we provide a number of storage units you may want. After you complete packing, our staff returns and stores your storage units Canyon Country in our warehouse equipped with top-security. If you want to access something from the self storage units you have to give them a call to schedule your storage access appointment. Then, you can simply drive up to your unit. The unit is placed at the ground level for your convenience. This means you won't require getting inside the warehouse. So, this makes sure that no person can loiter around the storage facilities near Canyon Country. No person can even attempt to break locks, thereby ensuring high-security at the storage facilities near Canyon Country.
Remarkable Customer Service Offered by Storage Units Canyon Country
Another crucial factor that every storage facility must assure is a remarkable customer service. There should be no problem in trying to getting in touch with someone at the self storage units Canyon Country. People at the facility must have a good understanding and knowledge of customers needs. They must also be polite. In case you have to leave a message, they must return your call promptly. Ideally, every storage near Canyon Country should allow you to make appointments. This will help you accommodate your busy schedule. They should also allow you to visit the storage units. Check the storage units Canyon Country without any pressure of renting them. A customer-oriented, professional, and responsible service can build a long-lasting relationship between the storage service and the storage service users.
Search for Self Storage Canyon Country CA and reserve your storage space.
Memories last a lifetime, and there is nothing worse than losing them. One careless mistake can wipe them out. This is why many Canyon Country residents  place their most cherished memories in a safe and secure Canyon Country storage.  Whether you have years' worth of memories or you are just getting started, you can rely on
Box-n-Go storage
to offer you affordable storage solutions!  Reserve your storage units today!
Contact Us
Box N Go offers services that meet these benchmarks and are tailored for your convenience. Therefore go ahead and visit our site for more information or call us at 877-269-6461. If you need a flexible, practical, accessible, and safe self storage, call Box-n-go Moving and Storage at 877-269-6461 (From within US) | 1-323-867-9099 (From Outside Us) today and get an instant quote. Our services extend far beyond just self storage. We also offer loading help. As well as valet storage services and many more. Also, do not forget to check out our full line of moving supplies. Box-n-go is here to help you. We want to make your moving and storage experience a pleasant one. this is why we offer a great customer service. As well as the convenience of mobile storage. We deliver the self storage to you! You do not have to leave your home.
Compare Box-n-Go To Competition
While we are certain we have the best deal for you, do not just take our word for it. As you know, when it comes to storage, you have lots of options. So the best thing to do is to do some homework. Drive around the local facilities. See what they offer. Check out their security features. See what other customers think. See if they can offer moving help. Do they offer protection coverage? Also, do they have ground level access for FREE? Do you have to rent a truck and load/unload everything twice? Can they seamlessly ship your belongings cross country? Perhaps, they can deliver them to you for access? Or to your new home? Box-n-Go offers all of the above. See for yourself:
Public Storage Canyon Country CA – 18650 Vía Princessa
A-1 Storage Canyon Country – 17175 Sierra Hwy, Canyon Country, CA 91351
Mini Storage Canyon Country – 20628 Santa Clara St, Canyon Country, CA 91351
U Haul Moving & Storage Canyon Country – 27150 Sierra Hwy, Canyon Country, CA 91351
Public Storage 91351 – 21648 Golden Triangle Rd
Golden State Storage 91351 – 26825 Oak Ave
Box-n-Go provides self-storage units to the following zip codes in Canyon Country, CA: 91351, 91386, 91387. Find a Canyon Country portable storage unit near you! In addition to Santa Clarita, Box-n-Go serves the following nearby communities:
Santa Clarita, CA
,
Castaic, CA
,
Valencia, CA
,
Stevenson Ranch, CA
,
Agua Dulce, CA
,
Newhall, CA
as well as most of
Los Angeles, CA
and
Orange County, CA
.