RESERVE ONLINE IN MINUTES
RESERVE ONLINE IN MINUTES
Save 50% see how
No Truck Needed see why
No Heavy Lifting we can help load or move
200+ 5-STAR
REVIEWS
A+ BBB
RATING
LOWEST PRICE
GUARANTEE
Box-n-Go Storage & Moving - as Easy as 1-2-3
1
We Deliver
2
We Pick Up
3
We Store or Move
Store on your driveway or inside our secure facility. Load/unload only once. Ground level access.
I want to:
Are you a student?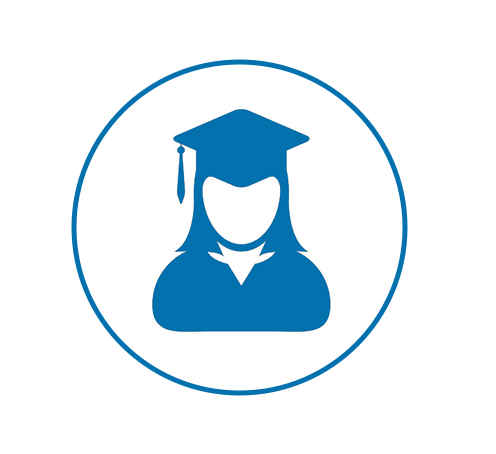 Available Sizes
Box-n-Go - XXL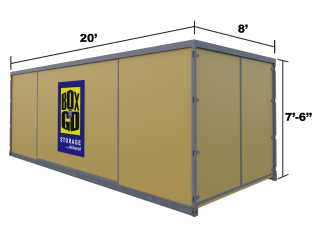 20' Container – all weather.
Perfect for 3-bedroom residence.
5-7 rooms, furniture, appliances, etc.
Learn More
Box-n-Go - XL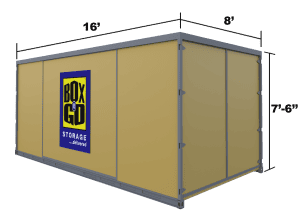 16' Container – all weather.
Perfect for 2-bedroom residence.
3-5 rooms, furniture, appliances, etc.
Learn More
Box-n-Go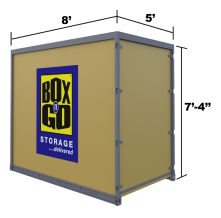 8' Container – all weather.
Modular – works for any need.
Each fits 1-1.5 rooms.
Learn More
I want to:
Are you a student?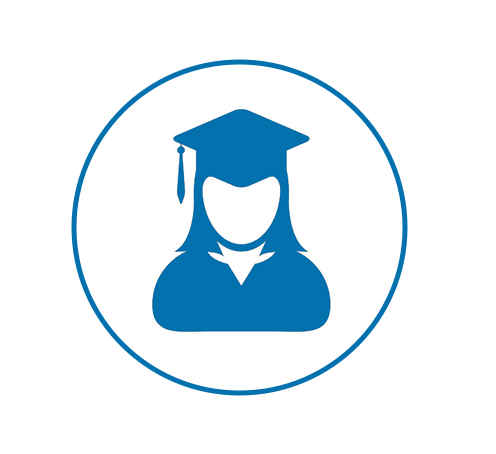 See How Our Services Can Work for You
I want to:
Are you a student?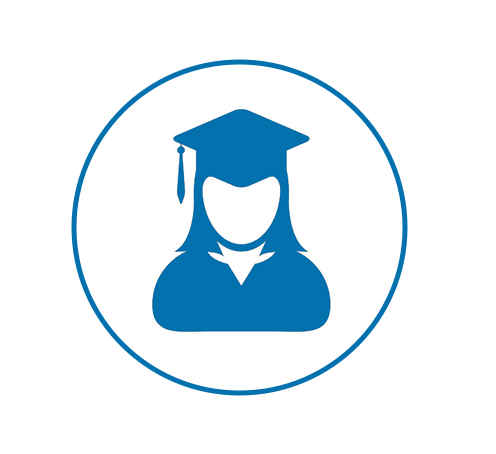 Our Services
Personal & Business Storage
Student Storage
Local & Nationwide Moving
Packing & Loading Help
Moving Boxes & Supplies
Do not see what you are looking for?
What Our Customers Think
I want to:
Are you a student?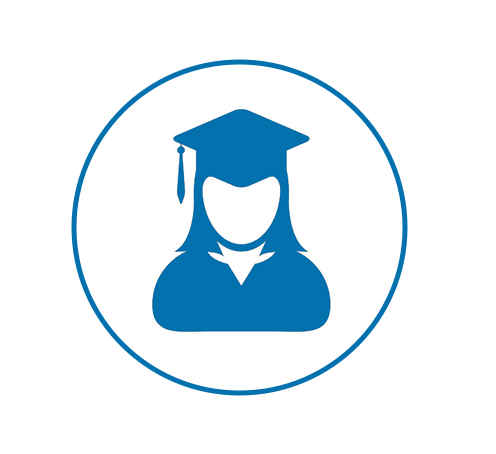 Why Box-n-Go? Here is Our Promise:
We are dedicated to deliver the best solution for almost any storage & moving need, with no gimmicks or hidden costs:
No truck to rent. We deliver storage to you!
Load/Unload only once.
Pay only for space you use.
Secure, climate-friendly facility.
Drive-up access
No Truck to rent…EVER!
Save money and time.
Reduce the risk of accidents and injuries.
No need to pay for gas, insurance & mileage!
Load ONCE Storage Solution!
You only need to load your belongings once!
No need to load and unload it all again into a storage unit.
All containers come with easy ground level access!
Pay Only for the Space You Use!


(if storing at our facility)
No not need to guess on how much space you actually need.
Order an extra 8' x 5' unit. Do not use it – do not pay for it.
Secure, Climate-Friendly Facility!
Highest degree of security and protection.
Our 8' x 5' units are breatheable – no mold or mildew.
No funky smell when your belongings return.
EASY Drive-Up Access!


(if storing at our facility)
Access your units at ground level.
No elevators, ramps, stairs to climb.
Schedule access appointment & drive straight to your units.
I want to:
Are you a student?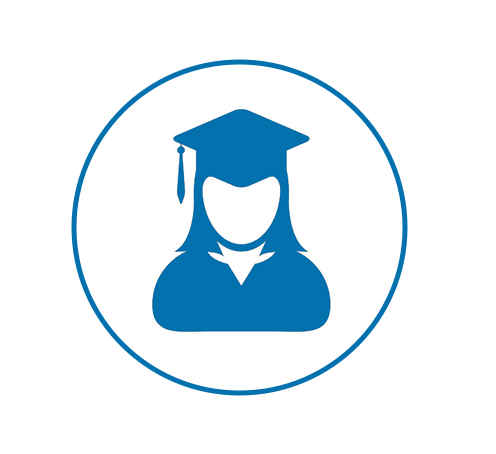 Portable Self Storage Containers in Torrance, CA
About Mobile Self Storage Torrance, CA
Just like many other industries, self storage is evolving to serve customers. It offers greater convenience, higher-quality services, increased security, and a better overall experience. Gone are the days when you had to rely solely on storage Torrance facilities where you do all the work. https://youtu.be/O12x0K8GPZw This section includes four fast facts about mobile storage near me 90501 and public storage for rent 90501, so you can see how far the industry has come.
The Bad Ol' Days of Public Storage Torrance CA
In the past, moving items into public storage made for a busy day. You used to have to pick up a rental truck and drive it back to your residence or business. Next you had to load up your belongings before driving to a self-storage facility, unloading everything from the truck, and finally piling it all back up in your storage unit. Whew, quite exhausting! That's why some storage companies like Box-n-Go developed a mobile storage near 90504 service. Here are the facts about mobile storage rental 90504.
FAST FACT #1: Mobile Self Storage in Torrance Is Less Physically Demanding compared to traditional Torrance storage units
You can pack up your portable storage units 90505 at ground level. Hence, this limits the amount of heavy lifting you need to do. There's also no need to put your things into on-site storage units in 90504. Because once your mobile units are packed up, they stay packed up. For these reasons, going with mobile public storage can be easier on your body, especially if you have a bad back, knee trouble, or other health issues.
FAST FACT #2: Mobile Torrance Self Storage Works on Your Schedule
Unlike traditional public storage places 90505, mobile self storage near me 90504 gives you the freedom to pack up whenever you like. You don't have to get it all done in one day. Once you've finished storing all your belongings at your own pace, you simply call to have your mobile storage units near Torrance CA picked up. We haul them away when it's most convenient for you.
FAST FACT #3: Mobile Storage Near 90503 Saves Extra Steps Compared to Other Torrance Storage Facilities
If you list out the steps involved with taking your things to traditional on-site self storage units Torrance California and compare it to the simpler process of using mobile self storage units near 90504, you'll see just how much time and effort you'll save. Clearing items out of your home or business is challenging enough. Why deal with all the extra steps?
FAST FACT #4: Mobile Self Storage Torrance Is an Excellent Value
In addition to the great convenience of going mobile, you also save money. There's no need to pay for a rental truck and top it off with gas when you're done. You also can get "right-sized" storage containers that are a good fit for your items. That means you only pay for the storage space you need, instead of a large unit you won't fill.
BONUS FAST FACT: Box-n-Go Is the Top Solution for Mobile Self Storage in Torrance
After considering all the facts, you may want to find a reputable moving company in Torrance, CA that offers mobile self storage near me 90505. Look no further than Box-n-Go Storage and Moving. With 150+ 5-star reviews, an A+ rating with the Better Business Bureau, and more than 10,000 satisfied customers, we've established ourselves as the premier self-storage company in Torrance. You can count on Box-n-Go for all your local cheap storage units in Torrance CA needs.
4 Simple steps to place your treasures into Storage Units in Torrance California
With the rise in technology and social media sites like Facebook and Instagram, there is no longer a need for actual photographs. Everyone seems to be content with posting pictures in cyberspace. However, there are still some people who enjoy actual photographs. Tangible pictures are valuable since you touch them and can put them in an album. And what about those vintage photos that you simply can't duplicate? Did you ever think about putting your photos in self storage 90505? Placing your photos in a self storage facility 90504 is likely the best solution for you. If you have more photographs than space in your house, then it's time that you set up a system that helps keep your photos safe, secure, and in good shape. Call us for affordable Torrance self storage near 90505 solutions you can trust.
Tips on how you can prepare your photos for Box-n-Go Self Storage 90503
Storage units near 90503 – Step 1: Determine which photos you will keep.
It may seem like an easy decision to place your items in cheap storage 90505, but once you start sorting your photos and preparing to put them in a mini storage units near 90505, you will come across some that bring back precious memories. If you go through enough photos, you will probably never put them in self storage place near 90505. This is why it's very important for you to determine which photos will most likely stay with you and which ones you will place in your storage rentals.
Storage Unit 90503 – Step 2: Organize your photos.
Since you will be able to retrieve your items at any time, it will be wise to organize your photos. You can do this by simply labeling your photos by the year or the specific event. For example, if you had wedding photos from 1999, simply place them in a storage near 90505 container or box and label them "Wedding Photos 1999." This keeps you organized and allows you to find your photos easily when you are ready to retrieve them from your self-storage units.
Storage near me 90503 – Step 3: Get a fire safety box.
While your items are typically safe inside Box-n-Go's secure self-storage units in Torrance, you always want to think about safety first. It would be heartbreaking to discover that your photos were damaged while in self storage. There are some photos you simply can never get back. If you want to protect your photos from damage, place them in a fireproof safety box before you put them in your temporary self storage places 90505
Storage facilities in 90503 – Step 4: Create more space.
Yes, we know that you love your photos. However, if you want to create more space, you should scan and upload some of your favorite photos to the digital world. At worst, just go to your local photo shop and download whenever you want. The rest of the photos you choose not to scan will be safe in Box-n-Go's storage units for rent in Torrance.
Packing Tips for Storage Facilities Near 90503
If it can fit in a box, pack it in a box! Items like children's toys, pillows, or bed linens may not have arrived in a box, but when packing for storage they should be packed in a box. This can be extended to all household items whatever their shape; this includes clothes, cushions, and small rugs. The following may not be normally stored in boxes, but they should be:
Storage 90501 – Clothes
Don't use garbage bags – they rip too easily and can't support other items. Pack clothes in wardrobe boxes or in larger moving boxes.
Shoes and Boots
Coats and Jackets
Pillows, Quilts, and Bedding
Small Lamps and Lampshades
Small- to Medium-Sized Rugs
Drapes and Blinds
Electronic Equipment (radios, DVD players, stereos, speakers)
Storage near 90501 – Small Stools, Chairs, and Ottomans
Again, they need to be small enough to fit in a box, so stools that you use for your bar area don't need to be packed. If in doubt, ask the mover.
Storage units 90501- Computers
Similar to other electronic equipment, you'll want to make sure your computer is packed properly, which means finding a good, strong box and ensuring the computer doesn't move around inside it. Find out more about how to pack your computer.
Packing a Bathroom into Self Storage Torrance CA
It is often overlooked, but the smallest room of your home, the bathroom, still needs to be considered carefully when it comes to using your Torrance personal storage service. Residents need to give special consideration to their bathroom cabinets, especially medicines, when clearing the room for storage or moving. When we are packing for personal storage in Torrance, you must consider the special packing requirements for bathroom toiletries, cleaning items, and medications. It is best to use smaller boxes to pack bathroom items. Pack toiletries away from medication and in plastic bags that won't leak. Use bubble wrap or other cushioning for glass jars and bottles. Use towels and old linens to line the inside of boxes. To ensure the small boxes aren't lost in the move, place the small boxes into one medium- or large-size box and mark each box appropriately. Ensure the boxes do not weigh more than 30lbs.
Storage Places 90501 – Additional instructions for medicines
If you need to dispose of medicine, do not flush it down the toilet or empty the contents into the drain. Because the medicines cause environmental damage and contamination as chemical treatments do not completely remove the contents. To properly dispose of medicines, take them to your local household hazardous waste facility. You can do this at the same time you're disposing of household cleaners, paint thinners, etc. For more information on disposing of your medicines and household chemicals, call your local recycling pickup service, fire station, or the closest EPA (Environmental Protection Agency) office. The first thing to do is sort through the cupboards, medicine chest, drawers, as well as vanity for any medicine in bottles, tubes, or jars. Examine them carefully to see if they've expired, however. Often you will have medications you have forgotten at the back of your cupboards and cabinets. Take a look at these items to decide if you should keep or discard them.
Storage Units Near 90501
Dispose of medication if
It's past its expiration date.
You can't read the label.
There isn't a label at all.
The color, appearance, smell, or consistency has changed.
The medicine causes side effects that didn't occur before.
The medicine doesn't seem to work.
You stopped or didn't complete the treatment.
Once you've determined the medicines you're going to keep in your storage space, you must ascertain which are vital. This is why you should keep critical medicines and those that need special handling with you, not in the storage locker. Pack the rest carefully in a separate box marked "Medicine Cabinet" so they can be easily and quickly identified in case of an emergency. Mobile units from
Box-n-Go Storage
in Torrance will help the packing process go smoothly.
Compare Box-n-Go To Other Self Storage options
By now you are familiar with advantage Box-n-Go bring to you:
you do not need to drive around to rent a truck
no need to load/unload twice
you will be only paying for the space you are using
These alone should convince you. However, do not just take our word for it. Drive by the below listed local storage facilities. See what they offer. Compare them to Box-n-Go and choose for yourself:
Life Storage Torrance – 4320 W 190th St, Torrance, CA 90504
Public Storage Torrance CA – 4880 W Rosecrans Ave
Stor-Mor Self Storage – 4300 Emerald St, Torrance, CA 90503
Extra Space Storage – 17575 S Western Ave, Gardena, CA 90248
Redondo Torrance Mini Storage – 3701 Inglewood Ave
SOS Storage Torrance –

 

19840 Pioneer Ave, Torrance, CA 90503

A-1 Self Storage Torrance CA – 20704 Earl St, Torrance, CA 90503
Public Storage Torance CA 90503 – 4460 Del Amo Blvd, Torrance, CA 90503
Public Storage 90503 – 380 Crenshaw Blvd, Torrance, CA 90503
Storage Etc – 2545 W 190th St, Torrance, CA 90504
Public Storage 90501 – 1724 Crenshaw Blvd, Torrance, CA 90501
Torrance Western Self Storage – 22011 S Western Ave, Torrance, CA 90501
We Come 2U Storage – 2935 Columbia St, Torrance, CA 90503
Public Storage 90504 –

1459 W 190th Street

Storquest Self Storage – 20428 Earl St, Torrance, CA 90503
SoCal Self Storage – 2515 Maricopa St, Torrance, CA 90503
Public Storage 90505 – 3501 Lomita Blvd, Torrance, CA 90505
US Storage Centers – 23711 Crenshaw Blvd, Torrance, CA 90505
Instorage Torrance – 2321 Abalone Ave, Torrance, CA 90501
Public Storage Near 90503 – 380 Crenshaw Blvd, Torrance, CA 90503
Call Box-n-Go for Storage Units Torrance CA Today!
When it comes to placing your photographs or any of your valuable belongings, choose a Torrance self-storage facility that can accommodate all of your needs. At
Box-n-Go
, we have a wide array of self-storage units to hold photographs and more. Also, various storage unit options are available. If you would like to find out more about them, give us a
call
now! Because whether you need a small storage units or a large climate friendly storage space, we have multiple low-cost solutions for you to choose from. Box-n-Go temporary self-storage in Torrance
can help you
with all your moving and storage needs today!
Box-n-Go
provides self-storage services to the following ZIP Codes in Torrance, CA: 90248, 90277, 90278, 90501, 90503, 90504, 90505, 90506, 90507, 90508, 90509, 90510, 90717. Our customers hail from
Long Beach
,
Los Angeles
,
Glendale
,
Anaheim
,
Santa Ana
,
Riverside
, and other communities throughout the Los Angeles and
Orange County, CA
. Find a Torrance portable storage unit Torrance near you!
Self Storage Units in Torrance
Are you planning to move to a new home in Torrance, relocate your business, or maybe renovate or make other significant changes that require organizing additional space? Searching for storage in the region, assistants for loading and unloading, renting a truck, and directly delivering it, result in a considerable amount and require a lot of time and effort.
Cheap solutions for the public from Box-n-Go
Discover the advantages of modular constructions with delivery to a specific address. No more hassle with moving and self-storage. We will bring mobile units right to your doorstep and help you plan your move to suit your individual circumstances. You can always order a few additional units because you will only have to pay for those that you will fill. Rent is issued monthly, but there are no time limits. You can extend your Box-n-Go storage for as long as you need. The completed box can stand on your premises or can be sent to storage in Torrance, CA.
We organize storage and relocation near California and in other states
Box-n-Go operates not only locally but also nationally. Our warehouses are located throughout Los Angeles and 50 kilometers outside of it. In addition, we can send a mobile container at your request to any city in the state or across the country. Self-contained units are convenient storage, with a minimum of your personal involvement and simple organization. Call us right now for a detailed consultation!