RESERVE ONLINE IN MINUTES
RESERVE ONLINE IN MINUTES
Save 50% see how
No Truck Needed see why
No Heavy Lifting we can help load or move
200+ 5-STAR
REVIEWS
A+ BBB
RATING
LOWEST PRICE
GUARANTEE
Box-n-Go Storage & Moving - as Easy as 1-2-3
1
We Deliver
2
We Pick Up
3
We Store or Move
Store on your driveway or inside our secure facility. Load/unload only once. Ground level access.
I want to:
Are you a student?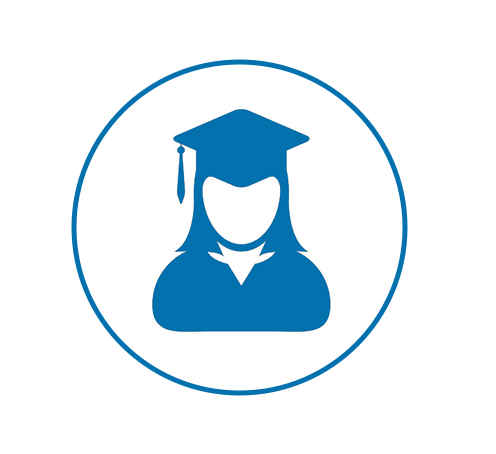 Available Sizes
Box-n-Go - XXL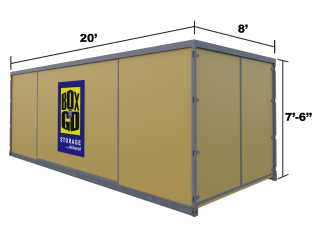 20' Container – all weather.
Perfect for 3-bedroom residence.
5-7 rooms, furniture, appliances, etc.
Learn More
Box-n-Go - XL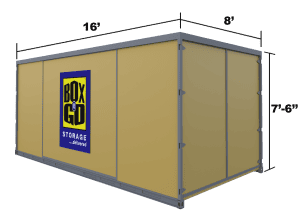 16' Container – all weather.
Perfect for 2-bedroom residence.
3-5 rooms, furniture, appliances, etc.
Learn More
Box-n-Go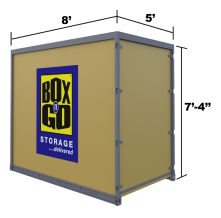 8' Container – all weather.
Modular – works for any need.
Each fits 1-1.5 rooms.
Learn More
I want to:
Are you a student?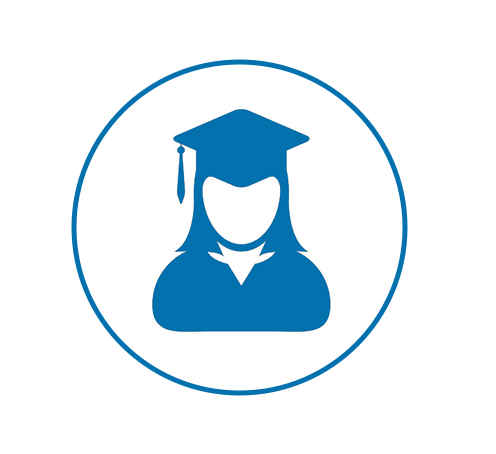 See How Our Services Can Work for You
I want to:
Are you a student?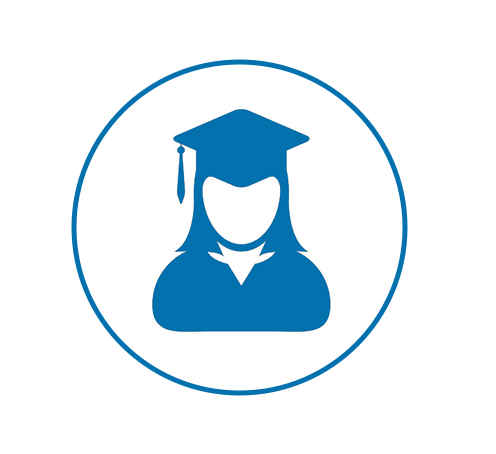 Our Services
Personal & Business Storage
Student Storage
Local & Nationwide Moving
Packing & Loading Help
Moving Boxes & Supplies
Do not see what you are looking for?
What Our Customers Think
I want to:
Are you a student?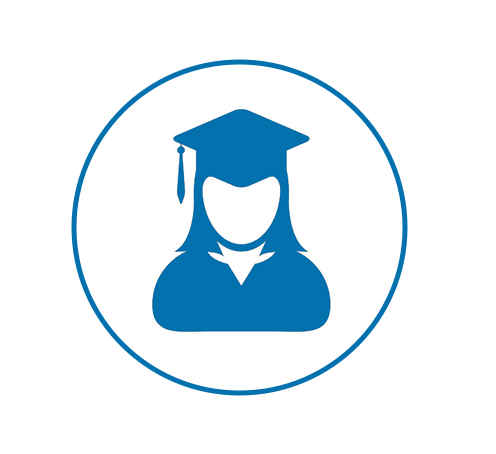 Why Box-n-Go? Here is Our Promise:
We are dedicated to deliver the best solution for almost any storage & moving need, with no gimmicks or hidden costs:
No truck to rent. We deliver storage to you!
Load/Unload only once.
Pay only for space you use.
Secure, climate-friendly facility.
Drive-up access
No Truck to rent…EVER!
Save money and time.
Reduce the risk of accidents and injuries.
No need to pay for gas, insurance & mileage!
Load ONCE Storage Solution!
You only need to load your belongings once!
No need to load and unload it all again into a storage unit.
All containers come with easy ground level access!
Pay Only for the Space You Use!


(if storing at our facility)
No not need to guess on how much space you actually need.
Order an extra 8' x 5' unit. Do not use it – do not pay for it.
Secure, Climate-Friendly Facility!
Highest degree of security and protection.
Our 8' x 5' units are breatheable – no mold or mildew.
No funky smell when your belongings return.
EASY Drive-Up Access!


(if storing at our facility)
Access your units at ground level.
No elevators, ramps, stairs to climb.
Schedule access appointment & drive straight to your units.
I want to:
Are you a student?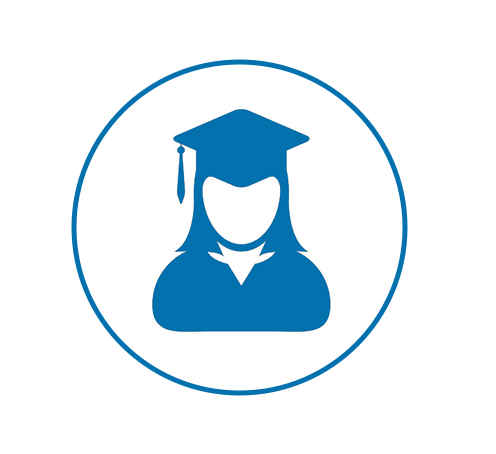 Self Storage in Santa Ana, CA
Say your home is going through a remodel and you are considering putting your valuables in one of those local self-storage 92701 facilities you've heard about. It is a sensible thought, as you can place your items in a cheap Santa Ana storage facility while your home is being worked on. When all the work is done, you can go back to your storage unit to get your items. But these self-storage facilities often come with plenty of issues. Here are six ugly truths that you must keep in mind when searching for storage near 92701:
Santa Ana Storage Units – Hidden Fees
How much is a storage near me 92701? That's not as simple a question as it sounds. Those cheap storage 92701 facilitiesand other local towns can seem very appealing when you see the introductory prices. But many of these self-storage 92703 facilities offer you low prices for only one month. Then you find your second month's bill is two or three times higher! When you rent self-storage units near 92701, be sure to check the fine print on the contract.
Storage Units – Poor Security
Keeping your possessions at a storage near 92703 facility is a risk because many of these companies have no security measures. There are no cameras within the facility, nor do they have guards. All someone needs to do is jump a gate and they are in! Then they can just open the lock on your storage unit 92701 to access your items. With most cheap storage facilities, the security is only as good as the people entering the facility. Come to Box-n-Go for secure self-storage rental 92703 in the  area.
Limited Access Times
Yes, you can keep your items in your storage facility, and you can get those items back when you need them. But keep in mind that many cheap public storage lockers have limited access hours. It means that you cannot get your items from your storage unit 92704 unless you are there at the specific access hours. With a home remodel and other things to juggle, you may not have the time to be there at the hours when you can access the storage units Santa Ana. If you need around-the-clock access, your options may be limited.
Storing and Unloading Items Is Inconvenient
Keeping your items in a storage near me 92703 unit is inconvenient even at the best of times. But when you are going through a remodel, it is an even bigger frustration. Say you are remodeling a few rooms at a time. Every few weeks, you may need to move items in and out of the storage units near 92705. It would mean having to rent a truck each time you need to shift your items. Then you have to load and unload that truck, drive it to your home, and repeat the process. To put it simply, it is no fun! This is why Box-n-Go's secure self-storage around 92704 offers you the most convenient and easiest option for Santa Ana storage.
Problems When Moving
Using a storage facility 92705 can be helpful during a remodel. But let's say you decide to keep some of your items in there permanently to free up the storage areas in your home for other items. The downside is when you move homes, you may end up somewhere far away from the items you had stored at that storage facility. That is why finding a reputable and reliable storage place 92705 is necessary.
Selling Off Your Possessions
If you miss a few payments, these storage places near 92705 can be quick to sell off your items so that they can make some money. They will auction off entire storage containers. Make sure you keep your account current. When you are searching for cheap storage places, you have to ask yourself questions like:
Are their storage units Santa Ana safe and facility secure?
Is this a reliable self-storage facility 92704?
How long has the company been providing cube storage 92703 containers and/or services?
If you are thinking about storage for rent in Santa Ana CA, we encourage you to look at mobile storage 92705 instead. Mobile storage companiy 92705, like Box-n-Go send containers to your location that you can fill up. They can take away those storage units near 92703 and keep them at a secure facility. When you need access to items, you just ask for the container to be transported to your address! It is so convenient, especially when you are remodeling your home!
Cheap Storage in Santa Ana California
Since 2006, Box-n-Go has been providing simple, affordable storage units Santa Ana. Our self-storage 92705 solutions are portable. Hence, we deliver storage units to residents and businesses. Whether you need help placing your items in a storage facility or moving them across the country, Box-n-Go can help! Anything can be stored in Box-n-Go's Santa Ana storage units. As an example, many of us have extensive collections of fragile glass and ceramic items. We often amass dishes, glasses, stemware, and other collectibles that we treasure but do not have the room to display. For residents storage units near 92707 from
Box-n-Go
can be the solution. However, these items have to be packed carefully into the container; by following these tips, their safety can be assured:
Start with a layer of packing material such as bubble wrap, packing pellets, or foam at the bottom of the box.
Begin packing the box with the heaviest items, then lighter items.
Wrap plates, bowls, and serving pieces separately in paper. Wrap especially delicate articles in bubble wrap.
Protect the glasses and stemware individually in paper or bubble wrap. Ensure that the wrapping stays secure with a small strip of tape.
Fill empty spaces in boxes with packing pellets to prevent the contents from shifting and to keep the box firm.
Pack particularly delicate, costly, or cherished items in smaller separate boxes before adding them to the large moving carton.
Add a final layer of packing material to the top of the box just before you seal it to prevent the contents from shifting and to keep the box firm.
Ensure you label these boxes as "Fragile" along with their intended household location.
Storage Santa Ana Near 92703
We are not like traditional storage near 92707 companies. We make sure you don't have to do more work than you should when moving and placing your items in a self-storage facility. This is why we provide portable moving containers. When you are ready to store your items, you simply give us a call, we deliver a portable storage unit near 92704 to your home, you pack your items into the unit, and you call us when it's ready for pick up. We come to your home, pick up the storage container, and deliver it to our warehouse or your next location. It's that easy!
Reserve storage units in Santa Ana, CA
Many people choose us because we offer the following:
Fast and reliable service
Affordable self-storage units Santa Ana
Pick-up and delivery of storage unit rental 92705
Quality customer service
Value protection plans
And more
Your valuables are safe in our self-storage facility!
Many people are skeptical about placing their items in storage near 92704 because they believe that their items will be damaged, lost, or stolen. While these are valid concerns, it's simply not the case. At Box-n-Go, we provide breathable units to prevent mold and mildew. As far as break-ins and theft, we have a state-of-the-art security warehouse equipped with modern video equipment, motion sensors, and surveillance cameras to ensure your items are safe at all times. This way you can have peace of mind knowing that your items are safe and secure.
Let us provide you with cheap storage units in Santa Ana and take care of your needs today!
You can have a specialized mobile storage near 92706 container delivered to your location anywhere in Santa Ana. The mobile storage near me 92704 provides an ideal way to store by allowing you to carefully pack and place your items in the unit at your own convenience. The main benefit of using a mobile storage unit 92707 is that you do not need to be involved in a tiresome journey to and from a remote 92704 storage site. The unit is delivered and collected when you need it. This will save you time and allow you to pack and store in your own time. Another added benefit is that you do not need to pack and unpack your Santa Ana storage unit at both ends. Your belongings are taken in the mobile storage 92707 unit to the storage facility where it will be held safe and sound. That makes Santa Ana storage a breeze—no journeys to the self-store site, no truck rental to carry your boxes, and you only pack once.
If you still need more room, place your items in self-storage Santa Ana today!
While these are great storage  ideas to help you create more space in your  Santa Ana home, or apartment, sometimes these storage ideas are simply not feasible. If you feel like you need more storage space, we suggest you place your items in storage Santa Ana. The decision to place your items in a storage Santa Ana facility can save you time and money.  Whether you want to create more space or you simply need to store your items in storage temporarily, Box-n-Go Storage  can help.  We offer a wide array of affordable storage solutions that benefit you. Call our Santa Ana storage space near 92706 company today and ask us about our portable storage units in Santa Ana. When you choose
Box-n-Go
in Santa Ana to assist you with your self-storage unit 92707 needs, you can feel confident knowing that you will have a stress-free experience. Whether you are in the heart of Santa Ana or elsewhere, we can help you store your belongings. Take advantage of our affordable self-storage unit prices in Santa Ana. Call us today and discover why many Santa Ana residents and businesses alike choose our storage near me 92705 company over any other.
Compare Box-n-Go To Other Self Storage Facilities
Before you choose, do your homework. Compare Box-n-Go to other self storage options in the area. Judge for yourself:
Public Storage Santa Ana CA – 2200 E McFadden Ave, Santa Ana, CA 92705
Storage West – 2730 S Fairview St, Santa Ana, CA 92704
Public Storage in Santa Ana – 400 S Grand Ave, Santa Ana, CA 92705
SmartStop Self Storage – 400 S Grand Ave, Santa Ana, CA 92705
Public Storage 92701 – 601 N Main Street
CubeSmart Self Storage – 2828 W 5th St, Santa Ana, CA 92703
Mini U Storage – 600 W Dyer Rd, Santa Ana, CA 92707
SmartStop Self Storage – 4200 Westminster Ave, Santa Ana, CA 92703
Public Storage 92703 – 17792 Cowan
U Haul Storage 92703 – 822 S Harbor Blvd, Santa Ana, CA 92704
Mini Storage 92704 – 401 N Fairview St, Santa Ana, CA 92703
Orange County Self Storage – 280 N Sullivan St, Santa Ana, CA 92703
A 1 Storage 92704 – 2555 S Main St, Santa Ana, CA
Public Storage 92707 – 14861 Franklin Ave
A 1 Storage 92707 – 2555 S Main St, Santa Ana, CA 92707
Extra Space Storage in Santa Ana – 1030 E 4th St, Santa Ana, CA 92701
Box-n-Go provides self-storage units to the following ZIP Codes in Santa Ana, CA: 92701, 92702, 92703, 92704, 92705, 92706, 92707, 92711, 92712, 92735, 92799, 92866, 92868. Find a Santa Ana portable storage unit near you! Join the growing list of local customers—from
Fullerton
,
Anaheim Hills
,
Garden Grove
,
Placentia
,
Orange
,
Villa Park
,
Irvine
,
Fountain Valley
,
Tustin
, and
other towns
—who come to us to reserve storage units in
Orange County, CA
and
Los Angeles, CA
that they can rely on.
Self Storage Units in Santa Ana
Do you move often? Or at the time of repair or your absence at home? Traditional companies provide premises with additional space, but the car, movers, and delivery to the place itself are up to you. It's a little scary, isn't it??
Modern service to the California public
Consider the Box-n-Go offer. This company knows a lot about moving and storing things. Everything is as simple as 1-2-3. Self-units are delivered almost to your door. We pick up the filled containers for moving to your new address or our guarded facility. Self-storage allows you to have access to your personal belongings at any time. This can only be the client himself or his authorized agent. It is enough to notify us a day in advance so that we place the container for free access.
Cheap solution and maximum options
Cooperation with Box-n-Go is safe, convenient, and efficient. Heavy-duty locks and 24-hour monitoring with video fixation in our warehouses – your items are under reliable protection. Loading occurs from ground level – no stairs or ramp. Almost all applications are processed within a day. Do you need storage in Santa Ana, CA? Contact us! Apply online or call 1-877-269-6461.