RESERVE ONLINE IN MINUTES
RESERVE ONLINE IN MINUTES
Save 50% see how
No Truck Needed see why
No Heavy Lifting we can help load or move
200+ 5-STAR
REVIEWS
A+ BBB
RATING
LOWEST PRICE
GUARANTEE
Box-n-Go Storage & Moving - as Easy as 1-2-3
1
We Deliver
2
We Pick Up
3
We Store or Move
Store on your driveway or inside our secure facility. Load/unload only once. Ground level access.
I want to:
Are you a student?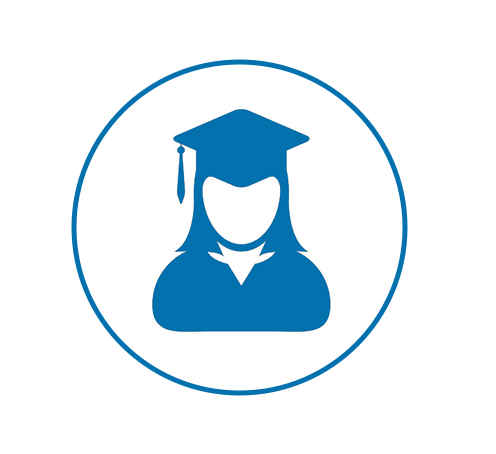 Available Sizes
Box-n-Go - XXL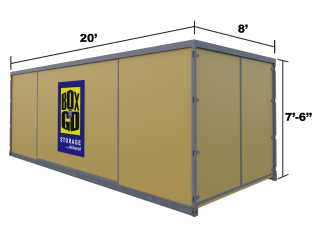 20' Container – all weather.
Perfect for 3-bedroom residence.
5-7 rooms, furniture, appliances, etc.
Learn More
Box-n-Go - XL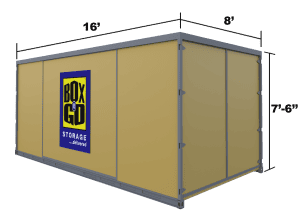 16' Container – all weather.
Perfect for 2-bedroom residence.
3-5 rooms, furniture, appliances, etc.
Learn More
Box-n-Go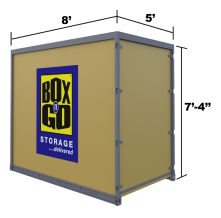 8' Container – all weather.
Modular – works for any need.
Each fits 1-1.5 rooms.
Learn More
I want to:
Are you a student?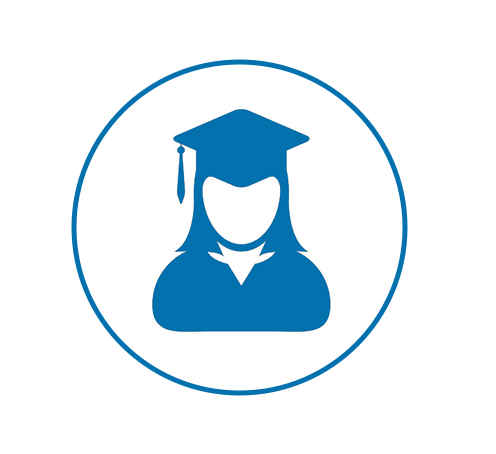 See How Our Services Can Work for You
I want to:
Are you a student?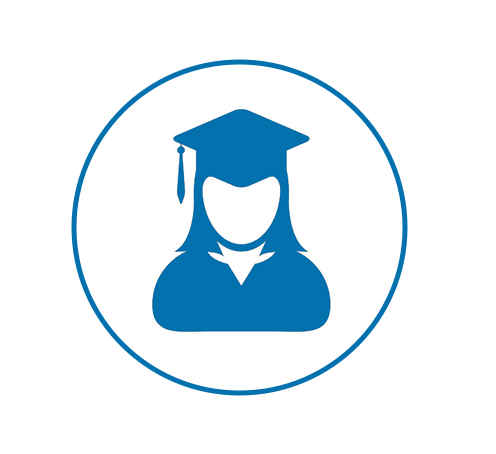 Our Services
Personal & Business Storage
Student Storage
Local & Nationwide Moving
Packing & Loading Help
Moving Boxes & Supplies
Do not see what you are looking for?
What Our Customers Think
I want to:
Are you a student?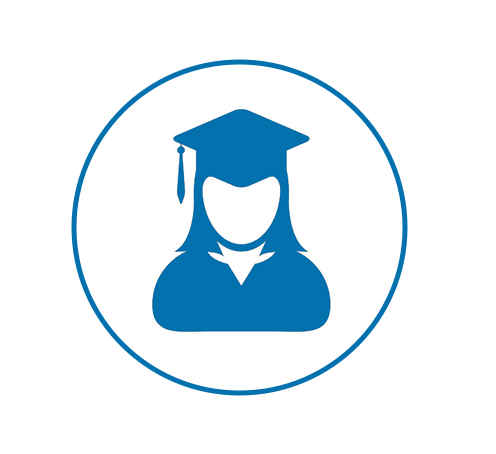 Why Box-n-Go? Here is Our Promise:
We are dedicated to deliver the best solution for almost any storage & moving need, with no gimmicks or hidden costs:
No truck to rent. We deliver storage to you!
Load/Unload only once.
Pay only for space you use.
Secure, climate-friendly facility.
Drive-up access
No Truck to rent…EVER!
Save money and time.
Reduce the risk of accidents and injuries.
No need to pay for gas, insurance & mileage!
Load ONCE Storage Solution!
You only need to load your belongings once!
No need to load and unload it all again into a storage unit.
All containers come with easy ground level access!
Pay Only for the Space You Use!


(if storing at our facility)
No not need to guess on how much space you actually need.
Order an extra 8' x 5' unit. Do not use it – do not pay for it.
Secure, Climate-Friendly Facility!
Highest degree of security and protection.
Our 8' x 5' units are breatheable – no mold or mildew.
No funky smell when your belongings return.
EASY Drive-Up Access!


(if storing at our facility)
Access your units at ground level.
No elevators, ramps, stairs to climb.
Schedule access appointment & drive straight to your units.
I want to:
Are you a student?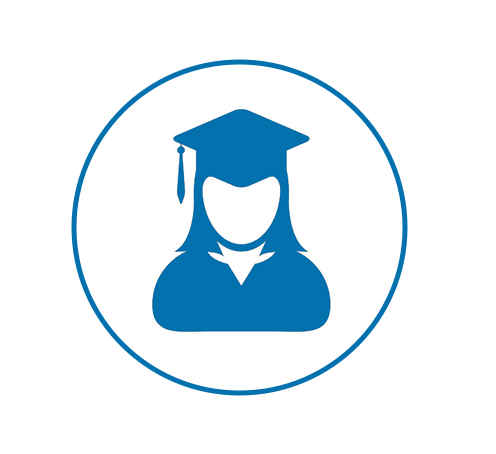 Portable Self Storage Units in Anaheim, CA
Many people utilize a self-storage facility Anaheim CA when moving from one location to another. It certainly provides the perfect, stress-free solution to most any need for space when relocating. But you should not assume that storage near 92805 solutions like these are useful only during a move. The truth is that there are many occasions when it is ideal to rent storage units 92805. We list ten of those occasions below to help you grasp the possibilities for using short-term self-storage. When you need space, our Anaheim storage facilities provide the
affordable storage solution
you're looking for.
RV/Boat Storage
Where do you store your RV or boat when it is not being used when space is unavailable at your home? You store the items in large storage units 92802, of course. Yes, there are cheap storage units Anaheim CA that are big enough to accommodate either of these items, leaving you with one less thing to worry about. Many Anaheim storage units will keep your RV or vessel safe and secure, free of any potential damage, until you're ready to use it again.
Personal Library
Turn your Anaheim 92804 storage unit into your personal library! Many avid readers thrive on book collecting, yet they also tend to have little to no extra space to place the books once the collection grows beyond a certain point. Our large storage units near 92802 offer the perfect solution. Flexible storage unit 92801 sizes give you multiple options to accommodate your needs. With the ability to rent a climate friendly storage unit 92805, you have a personal library that can become your reading sanctuary, a quiet, peaceful place to read and enjoy immersion in your favorite characters.
Estate Planning
Store important documents inside a self storage facilities near 92802. Many people take advantage of a storage unit Anaheim rental during the estate planning process. Not only can documents such as a will be safely stored inside of the unit, but heirlooms, antiques, valuables, and other miscellaneous items as well. Since our storage units near 92805 for rent in Anaheim are locked and protected by various security protocols, added peace of mind and security are also yours to enjoy.
Art Studio
Creating special pieces of art requires space, but not just any space will suffice. Your chosen location should be quiet and free of distractions, comfortable, and of sufficient size to allow your imagination to create fantastic works of art. Painting, sculpting, and other art forms are oftentimes messy, so completing projects on your hardwood or carpeted flooring can create a disaster. Rather than risk ruining your floors and walls at home, rent storage 92801 space in Anaheim instead. Sure, you can put down plastic, but it is nonetheless a headache to work in such conditions. Our affordable storage facilities 92804 eliminate all of those worries.
Recording Studio
Renting a studio to create music comes at a cost and one that is far greater than the costs of our storage facility 92805. If you're a music producer, creator, or otherwise involved in the recording process and need space, why not use a climate friendly storage facilities near 92805? Many people before you have started from the bottom and worked their way up. This provides a solution for those who cannot afford rental costs and those who lack basement space.
Gym
If you own exercise equipment but have nowhere to place it at your new home, do not just store the pieces inside the unit. Instead, turn your Anaheim personal storage unit into a personal gym! It is easy to rent a 92806 storage unit of ample enough size to hold all of your equipment and set it up in such a way that you can enjoy a fun-filled, private workout any time that you'd like. You'll enjoy benefits galore when a storage facility 92806 in Anaheim provides you with a personal gym.
Office Space
Home offices are great for homeowners with the space for the room. The home office sets a professional mood and provides the opportunity to remove yourself from the comforts of home for a time. If you need a home office but lack the space, why not use small storage 92804 unit to provide the office space that you need? A climate-controlled unit in Anaheim ensures your year-round comfort, and for the low price, it is well worth the move.
Man Cave/She Shed
Everyone needs their own personal space to get away from the realities of life and, sometimes, other people. If there is a lack of space in your home for this room, you do not need to go without this personal sanctuary when it is so easy to rent our cheap storage units in Anaheim. It is easy to decorate the storage 92802 unit with items that reflect your personal style but that will not cause any destruction to the property. Instantly, your man cave or she shed is complete, ready to enjoy in the manner of your choosing.
Handyman Business
Who needs a physical location for a handyman business when you travel to their location and no one visits your location? Renting a low-cost self storage units near 92804 in Anaheim to store equipment and tools is an ideal money-saving solution that allows you to bring in more profits. This is an awesome idea for any startup or others who want to save the most money possible. Storage places near 92806 Anaheim can help you.
Band Equipment
Whether you're in a band for fun or with hopes of making it big, your dreams aren't easy to realize if there is no place to store the instruments, speakers, and other equipment you need. Anaheim self storage provides a simple musical equipment storage solution for singers, guitarists, and bands who need a safe place to store these goods.
Utilize Self Storage Anaheim CA for all Your Needs
Our self-storage services provide the perfect solution for people who are relocating to or from the area and need space, but our short-term storage facilities 92806 are beneficial for other reasons as well. The ten fun alternative uses for self storage – Anaheim listed here are just a few of the ways to use these units. No matter why you need space, consider our Anaheim self-storage near me 92806 units to serve that need. Simply put, Box-n-Go offers portable storage units that can transport anywhere. You don't have to worry about your belongings staying in a dark and questionable storage locker. You get a storage near me 92802. Today, Box-n-Go is coming up with innovative and cheap storage Anaheim solutions to ensure you have an effortless storage experience.
So why are more and more people deciding to use portable storage containers?  Here are a few reasons why:
Convenience:
Unlike traditional self-storage,
Box-n-Go storage units
can be dropped off and picked up from your location. Whether your stuff is in a home, office, business,
college dorm
, or another facility, just pack the storage near me 92805 right where you are. Once you're prepared, call Box-n-Go Anaheim to come pick up the loaded container and deliver it to your next destination.
Protection:
Our portable storage units in Anaheim are just as safe as regular storage Anaheim space. When you place your items in a storage container, you can rest assured they will be free from mold and mildew. It's because they are breathable units. Also, we store your container in a highly secure warehouse with state-of-the-art security systems.
Savings:
When you rent portable storage units at
Box-n-Go
, you will save money. For starters, there's no need to rent a moving truck and pay for expensive gas and insurance. All Box-n-Go mini storage facilities that offer portable Anaheim storage units can pick up and deliver your packed storage container as well. Also, you only pay for the storage container you use. Most traditional storage facilities make you pay for extra space, even if you don't use it.
Flexibility:
In life, some things are beyond your control. That's why Box-n-Go Moving and Storage allows you to access your items by appointment and at ground level. If you need to retrieve your stuff, all you have to do is call our Anaheim self-storage facility to schedule an appointment.
Versatility:
You'll really appreciate what Box-n-Go does if you have experience using traditional self storage. You can store your container in a highly secured warehouse, or you can use portable self-storage. Deliver it to your new place of residence or even across the country. You can likewise rent more than one storage container based on your needs.
Compare Box-n-Go to Other Options.
As you know, when it comes to storage, there are numerous options available to you. You have a variety of local self storage facilities to choose from as well as portable storage companies. However, having options and selecting the right fit for your needs are very different things. You have to first establish what your needs are. Figure out if you need a frequent access. If price matters to you. How long you need the storage for. Do you need a ground level access and amenities. Once you know what your needs are you should visit some local facilities. See what they offer. Compare their services to Box-n-Go. Remember we offer:
FREE ground level access
no need for truck rentals
load/unload only once
FREE limited protection coverage
climate friendly storage
See how all these benefits stack up against what you find available to you at other places. Do not beleive us? See for yourself:
Public Storage Anaheim CA – 1290 N Lakeview Ave, Anaheim, CA 92807
Storage Facilities Near 92805 – Storage West Anaheim – 1628 S Anaheim Way, Anaheim, CA 92805
Storage Near 92805 – Pouch Self Storage – 1225 N East St, Anaheim, CA 92805
Anahiem Public Storage – 4880 E La Palma Ave
Storage Facility 92804 – Anaheim Mini Storage – 1761 W Katella Ave, Anaheim, CA 92804
Mini Storage 92802 – Extra Space Storage – 155 S Adams St, Anaheim, CA 92802
StorAmerica Self Storage – Storage Rental 92806 – 1441 N Baxter St, Anaheim, CA 92806
A 1 Storage 92804 – 3535 W Ball Rd, Anaheim, CA 92804
Public Storage in Anaheim – 130 S Knott Ave, Anaheim, CA 92804
Storage Units Near 92801 – Anaheim Fullerton Storage – 711 E La Palma Ave, Anaheim, CA 92801
Storage Near Me 92801 – Storage Etc. Anaheim – 900 E Orangethorpe Ave, Anaheim, CA 92801
Anahiem U Store Storage 92806 – 1431 S Sunkist St, Anaheim, CA 92806
Madison Squares Self Storage Anaheim – 2845 W Lincoln Ave, Anaheim, CA 92801
Storage Near 92806 – Everest Self Storage – 1515 S State College Blvd, Anaheim, CA 92806
Let's Store It Self Storage – Storage Near 92802 –

 

850 N Brookhurst St, Anaheim, CA 92801

Storage 92804 – Vault Self Storage – 10711 S Brookhurst St, Anaheim, CA 92804
Public Storage 92802 – 10792 Knott Ave
Storage Near 92806 – Extra Space Storage – 1705 S State College Blvd, Anaheim, CA 92806
U Haul Storage 92805 – 626 S Anaheim Blvd, Anaheim, CA 92805
Storage Near 92802 – Mini Storage Anaheim – 280 N Sullivan St
Call us today 1-877-269-6461
If you've never used portable storage units before, we strongly suggest you experience the difference today. Call Box-n-Go and discover why so many individuals prefer to use our services for cheap storage in Anaheim CA. Box-n-Go has customers from all around the area, including
Fullerton
,
Buena Park
,
Cypress
,
Stanton
,
Placentia
,
Garden Grove
,
Santa Ana
,
Orange
,
Anaheim Hills
,
Yorba Linda
, and
La Habra
. we also service all of
Los Angeles, CA
and other parts of
Orange Coynty, CA
. We're confident that you'll find that we're the best self-storage company in Anaheim! Box-n-Go provides self-storage units to the following zip codes in Anaheim, CA: 90620, 90621, 92801, 92802, 92804, 92805, 92806, 92807, 92808, 92867, 92868, 92870, 92886, 92887. Find a portable Anaheim storage unit near you!
"One of the easiest and most convenient storage solutions. Very courteous and professional staff. They deliver the boxes on time. I originally reserved 3 boxes plus the one extra in case. I used only 2 boxes so they gave me a credit back. It turns out that their online space calculator is more accurate than my estimate."
Client of Box-n-Go
5 / 5 stars
Review on Yelp
Self Storage Units in Anaheim Hills
Are you looking for secure storage space in California? In addition to the traditional algorithms for working with the need to rent a car, organization of loading and unloading, delivering cargo to the place, and taking it back to the house, there is something new – self-storage units.
Modern service has received a public outcry
Personal boxes with home delivery. Why not? The storage in Anaheim Hills, CA, provided by Box-n-Go, is becoming increasingly popular. The client rents a mobile container (containers), and all logistics issues are resolved by the company.
The Box-n-Go modular storage system solves this problem with our 5×8 units. Such mobile units save time, effort and finances of our customers.
Where to find cheap storage units nearby?
Box-n-Go has secured locations throughout much of Southern California. After filling out your application, we will promptly bring self-storage mobile units just to your door. You no longer have to look for a warehouse nearby because it is already in your yard. Call us at 1-877-269-6461 right now or fill out an online application for a more detailed consultation. We will bring storage units right to your doorstep and help you plan your move, taking into account all individual circumstances.